"The Xiaomi Mi Max 3, Mi 8, and Mi 8 Screen Fingerprint Edition will join Mi Mix 2S, Mi 8, and Mi 8 Explorer Edition on the Android Pie bandwagon"
Xiaomi has released a roadmap for the upcoming Android Pie and Android Oreo updates for its devices in 2018. In a MIUI forum post, Xiaomi revealed Android Pie will be coming to three more smartphones in the next couple of months. These include the Mi 8 Screen Fingerprint Edition (Mi 8 Pro in international markets), Mi 8 SE, and Mi Max 3; the Android Pie-based MIUI update has already been rolled out for the Mi Mix 2S, Mi M8 Explorer Edition, and Mi 8. This update schedule is for the Chinese market, and there is no official word when Android Pie-based builds will be headed to Xiaomi phones in India.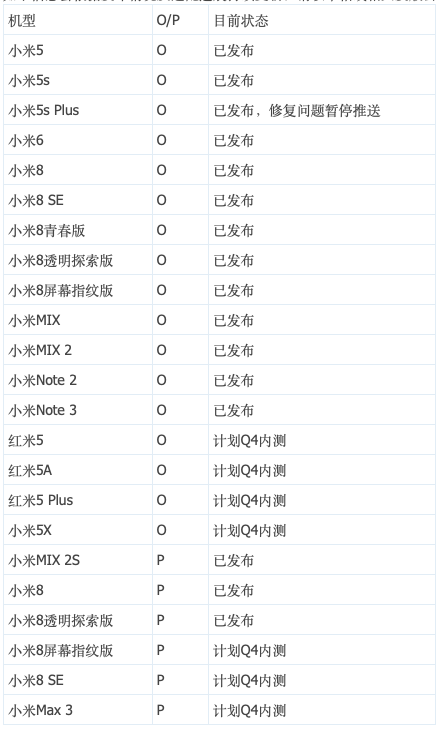 According to the roadmap, the Xiaomi Redmi 5, Redmi 5A, Redmi 5 Plus, and Mi 5X will be the last devices to receive Android Oreo before the end of this year. Other devices in the list have already received the Android Oreo-based MIUI software update.
The Chinese manufacturer is known for its custom Android based skin MIUI, which is one of the most modified skins around. A lot of time and effort goes into that kind of customisation, due to which the latest Android versions take that extra little time to debut on Xiaomi phones.
Although the list provided by Xiaomi is quite elaborate, there are a few devices missing from the roster. But don't worry if you don't see your model listed on the chart, you might receive an Android P update next year as this update is just tracking their progress for the last quarter of 2018. Plus, Xiaomi has said that they'll update their roadmap on MIUI forums as and when an update is released.