"Xiaomi has announced that the intrusive ads found in MIUI would be taken care of in the next major update, but will not be completely removed"
According to the official MIUI Weibo account, Xiaomi will make changes to its custom UI to reduce the frequency of pesky advertisements. If you are a Xiaomi user, you would have come across random ads that keep popping up throughout the system. The Chinese brand has been in the limelight due to this, but has continued to use ads intrusively. These advertisements are responsible for a large percentage of Xiaomi's profits. However, a revamped MIUI will be coming soon with fewer or even no ads at all.
Advertising and internet services are Xiaomi's major sources of revenue. However, customers find these advertisements very intrusive as they frequency of ads popping up has been on the rise in the recent past. Some ads show up while playing games and even in the Settings menu. Luckily, a Weibo post by MIUI states that changes to the software will address this.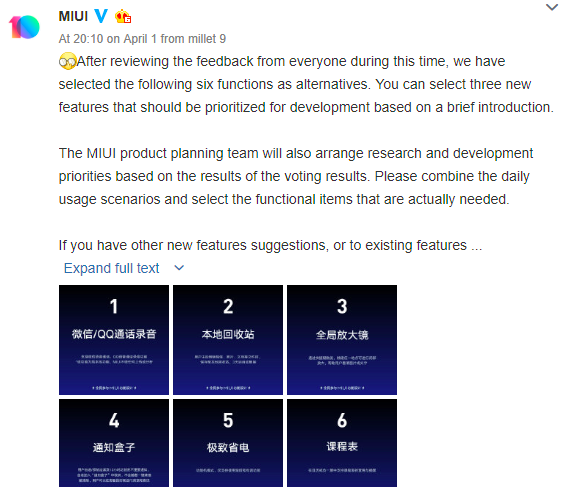 The post, which was reshared by CEO Lei Jun, revealed that an extensive discussion has been held with the MIUI team to address all the problems customers listed in the feedback. The main issues that users face from MIUI include, no support for call recording in WeChat/ QQ, no magnifying glass, no local recycle bin to store deleted files temporarily, and no ultra-low battery saver mode. These are some of the issues that will be fixed by MIUI in the next iteration.
Coming to the advertisements, although Jun stated that the intrusive ads will be removed, he did not promise that ads removed completely. It is possible that Xiaomi may devise a way to continue using ads without causing problems to the users. We will have to wait for MIUI 11 to find out.
Xiaomi has always been about providing good hardware without charging exorbitant prices. The company only takes a 5 percent cut from its hardware sales, which is why it uses advertisements to make money. It makes very little profit from its smartphone sales and that's how the users get the devices for such great prices. The 2018 financial report revealed that Xiaomi saw a 79 percent growth in revenue from advertising.