"The 8K Mi TV is also expected to be announced at the same event which has a total of four products"
As rumoured earlier, Xiaomi has finally revealed that the Mi MIX 4 will launch on September 24th. The announcement was made today after the company made an official teaser for the launch date last night. The teaser also mentions that there will be a Mi 9 Pro as well at the conference, which will presumably be a 5G model. Apart from that, something that the teaser doesn't say but is also official is that there will be two more products. MIUI 11 and a new Xiaomi TV will also debut on the same date, according to a public post from the company on social media.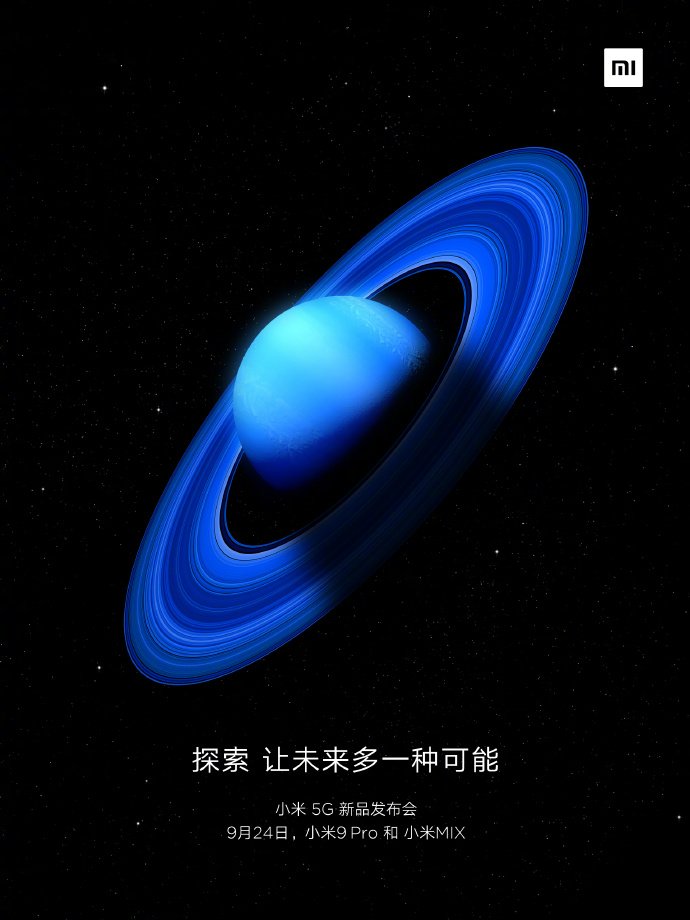 Now, an interesting tidbit is that the teaser doesn't call it the MIX 4. Instead, it is being called simply MIX. It was also referred to as a concept version but that might be because the series brings cutting-edge technology to the masses. Previous leaks have hinted that Xiaomi might rebrand the MIX 4 as the Mix Alpha but that hasn't been hinted with the official teaser yet. As for expected features and design, Xiaomi has managed to keep the MIX 4 a very well guarded secret till now.
Current speculation is that the handset will feature a curved 2K OLED display, a first for the MIX series. Also, from all the talks, it seems Xiaomi will be embracing the pop-up camera design on the device. Moreover, previous reports have suggested that the MIX 4 will have the first 108MP sensor (from Samsung) on a smartphone.
As for the Mi 9 Pro, Xiaomi has officially declared that the handset will possess the impressive Mi Charge Turbo feature that boasts 30W fast wireless charging on board and this is likely to be a 5G model. MIUI 11, which carries some major changes to the ad system on Xiaomi's software will also debut on the same day and the new Xiaomi TV is thought to be an 8K screen model, which will be a first for the company.