"Xiaomi has also received a patent for a smartphone design with a unique notch design"
Xiaomi has been granted two new patents for smartphone designs. The company is exploring a slider smartphone that features a quad-camera setup at the back, as well as another design that features a unique notch on the front. Smartphones with a slider design aren't new, but the camera setup on this particular Xiaomi phone is very new. If the company does make this phone, it will have a circular quad-camera setup at the back. Also new is the shape of the front notch on the other patent that Xiaomi received.
The first patent design shows a slider smartphone similar to the Mi MIX 3, but with a quad-rear camera setup. The Mi MIX 3 has a dual-rear camera setup and another dual camera setup for selfies. The new patent could be for the Mi MIX 3 successor, but we can't be sure. It appears as though the phone would feature quad cameras at the back in a circular layout. The patent shows the camera setup is placed at the centre of the phone. The flash module could either be inside the circular layout, or on the outside.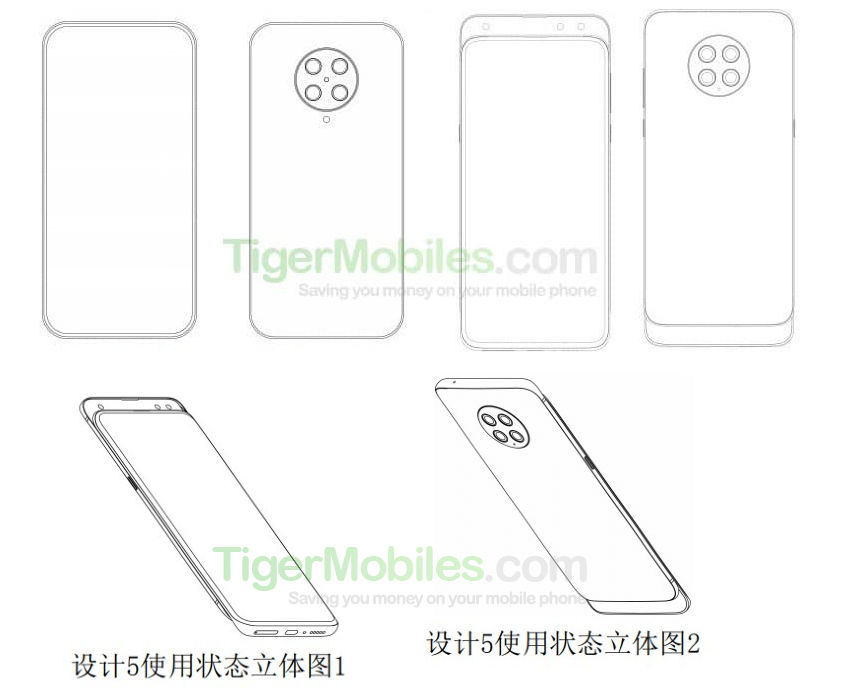 As you can see from the image above, the smartphone design features a dual camera setup at the front. The selfie cameras will be hidden by the slider mechanism. The images also show that there's no headphone jack on the phone and the edges seem to curving from the front and back. The SIM card tray is located at the bottom, along with the USB Type-C port, microphone and a loud-speaker. The design shows that there is a small chin at the bottom of the display.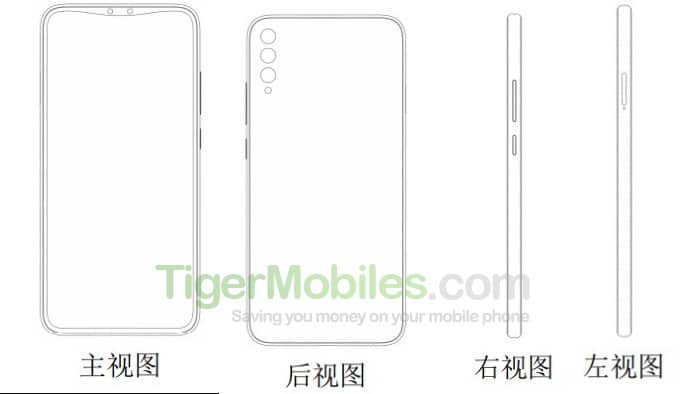 In a second patent granted to Xiaomi, the company has shown off a new design for the front notch. This smartphone seems to feature a vertical triple-rear camera setup and dual-front cameras. However, the front cameras are placed within a new notch design. The notch isn't deep as most current smartphones, and looks good. Again, we are not sure if Xiaomi will use any of these designs for its phones. Which design do you like the best?