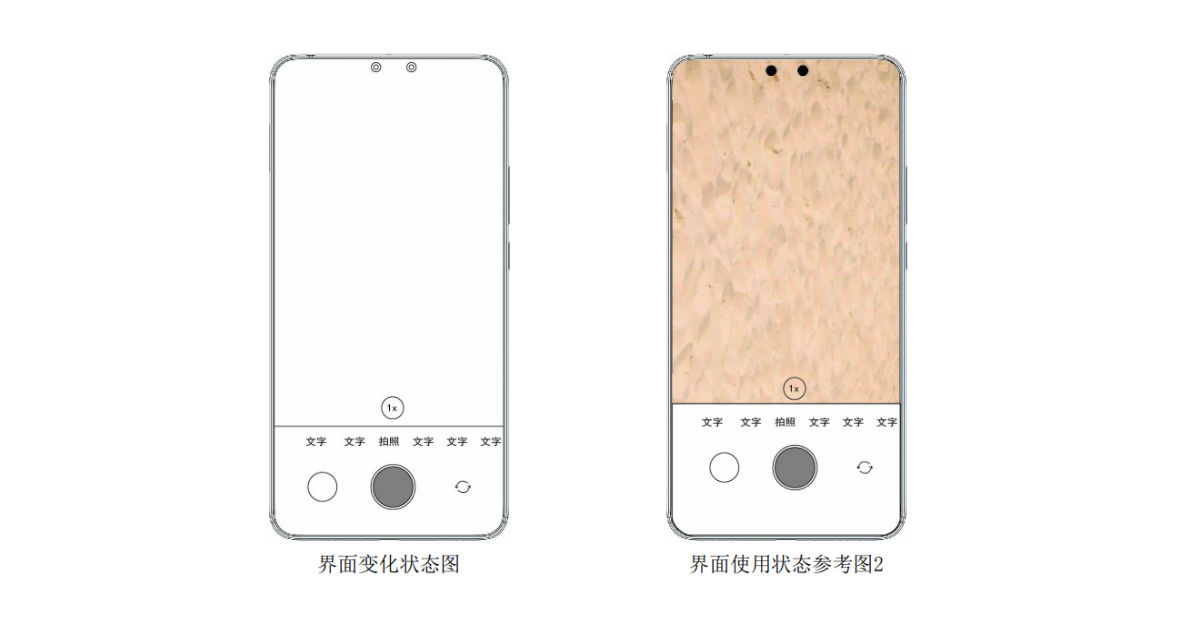 "Apart from Xiaomi, Samsung and OPPO are also working on the in-display selfie cameras to should eliminate notches, hole-punches, and pop-up modules"
Back in June, Xiaomi showed off a prototype phone with in-display camera in a quest to attain full-screen experience with no notch or pop-up mechanism. Now, Xiaomi has been granted a new patent for in-display camera technology on September 30th by the CNIPA (China National Intellectual Property Administration). This patent filing shows the design of a Xiaomi phone with dual selfie cameras under the panel. Apart from Xiaomi, Samsung and OPPO are also actively working on implementing this design, and when it becomes a reality, it will eliminate the need for notches, punch-hole, or pop-up modules and further maximises the screen-to-body ratio as well.
While smartphone manufacturers are able to achieve the design through a translucent display, the camera and photo quality is something that needs to be ironed out as it is slightly affected by the obtrusion of the display panel. We can expect the in-display cameras by 2020, starting with mid-range phones before they expand to flagships.
To recall, the video clip posted by Lin Bin showed a Xiaomi Mi 9 prototype with an in-display camera alongside another handset with a waterdrop notch. The face unlock speed of both the phones is at part and they were seen opening the camera app at the same time. While the viewfinder image looked decent, the quality should be improved over time when it becomes mainstream. Additionally, this should also make the phones completely waterproof as there won't be any openings or moving parts.