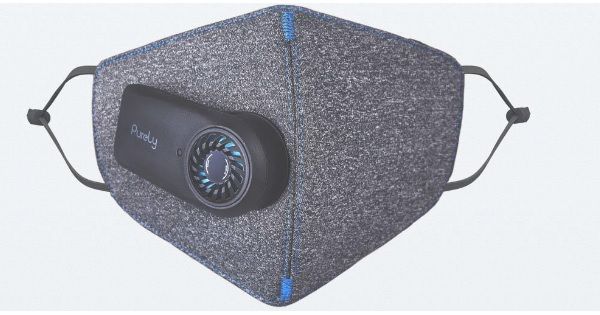 "The Mi Purely Air Mask is currently only available in China"
The air pollution in some of the major Indian cities has risen to such an extent that pollution masks and air filters have become an essential part of our lives. For the very same reason, Xiaomi is set to unveil a fresh product in India tomorrow. From the company's teaser, which was posted on Twitter earlier today it looks to be a new kind of pollution mask. It could be the Mi Purely Air Mask, which is currently available in China for 89 Yuan (Rs 900 approx.). Featuring a rechargeable battery, the Mi Purely Air Mask is fitted with PM 2.5 nano filter, which according to Xiaomi has 99 percent filtering efficiency.
It is a smart anti-pollution mask that houses a small rectangular machine on the side. It consists of a small fan and an N95 air filter. The fan is essentially for removing the exhaled air and moisture from the mask when you breathe out and its speed is changeable at three levels using a button. The N95 filter, on the other hand consists of four composite layers of nanoparticles, enough for taking care of all your pollution filtering needs. It can be removed and replaced with a new one as and when required. Both the fan and filter are powered by the in-built Li-Ion battery, which Xiaomi claims can last up to 4 hours on a full charge. It is rechargeable via a microUSB cable.
If Xiaomi ends up launching the same mask, we expect it to be priced similar to the Chinese counterpart.