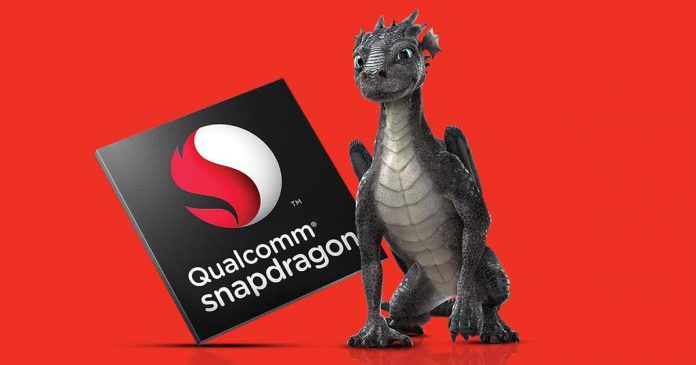 "The Snapdragon 675 chipset focuses on gaming, cameras and AI capabilities"
Earlier today, Qualcomm took the covers off its latest chipset, Snapdragon 675, at the 4G/5G Summit. And now we've got our first confirmation of the brand that's prepping a smartphone powered by the SD675 SoC. It's none other than Xiaomi. The announcement comes from Manu Kumar Jain, Xiaomi's Global VP and MD, India.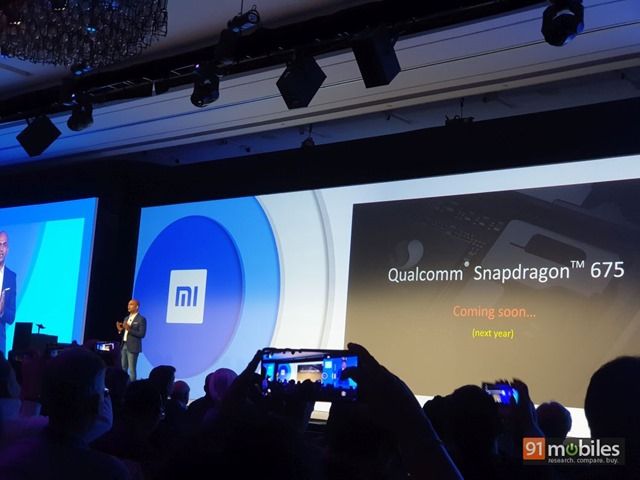 Sadly though, Jain didn't divulge any details about the forthcoming handset, other than the fact that it's launching "next year". Considering the fact that Qualcomm's newest silicon will be commercially available in Q1 2019, we can safely assume that Xiaomi's smartphone will be launched during that timeframe. Furthermore, during his presentation, Jain highlighted the fact that smartphones in Xiaomi's Redmi Note series have marked the global / Indian debut for several Snapdragon SoCs. The Redmi Note 5 Pro (review) for instance, was the first phone in the world to utilise the Snapdragon 636 chipset. This leads us to believe that Xiaomi's smartphone will be one of the first, if not the first, to make use of the Qualcomm Snapdragon 675 SoC.
Qualcomm's Snapdragon 675 chipset focuses on gaming, cameras (with support for triple sensors) and AI. Built on the 11nm fabrication process, the SoC comes with dual Cortex-A76 cores running at 2GHz, with six Cortex-A55 cores tuned at 1.7GHz. Coupled with the powerful CPU, Adreno 612 GPU, and several optimisations, the chip is said to reduce stutters or frame drops while gaming by as much as 90 percent.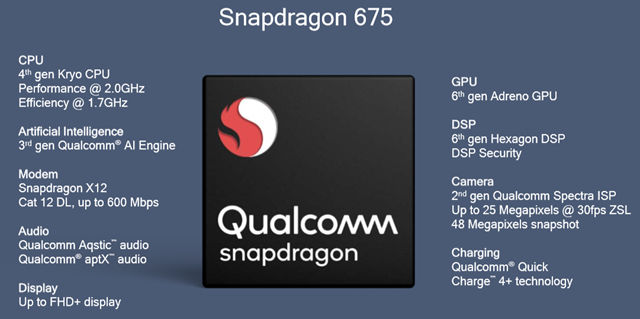 We can expect Xiaomi's SD675-powered smartphone to be an upper mid-range offering, and therefore, it could either be slotted into the Redmi series or come as an affordable option in the brand's flagship Mi range. It also very much possible that the Apple of China introduces a new smartphone to stand out as a gaming-centric smartphone around the Rs 20k bracket, going up against the likes of the Honor Play (review). However, all of this is speculation as of now, and we'll just have to wait and watch how things play out (pun unintended) as and when Xiaomi launches the SD675-powered phone.
Disclosure: this writer attended the 4G/5G Summit in Hong Kong on Qualcomm India's invitation