Highlights
E-commerce sites can now deliver smartphones and other electronics in Orange and Green zones
Xiaomi, Realme, Vivo and Samsung have started selling products on their official websites

Deliveries can take longer than usual due to certain restrictions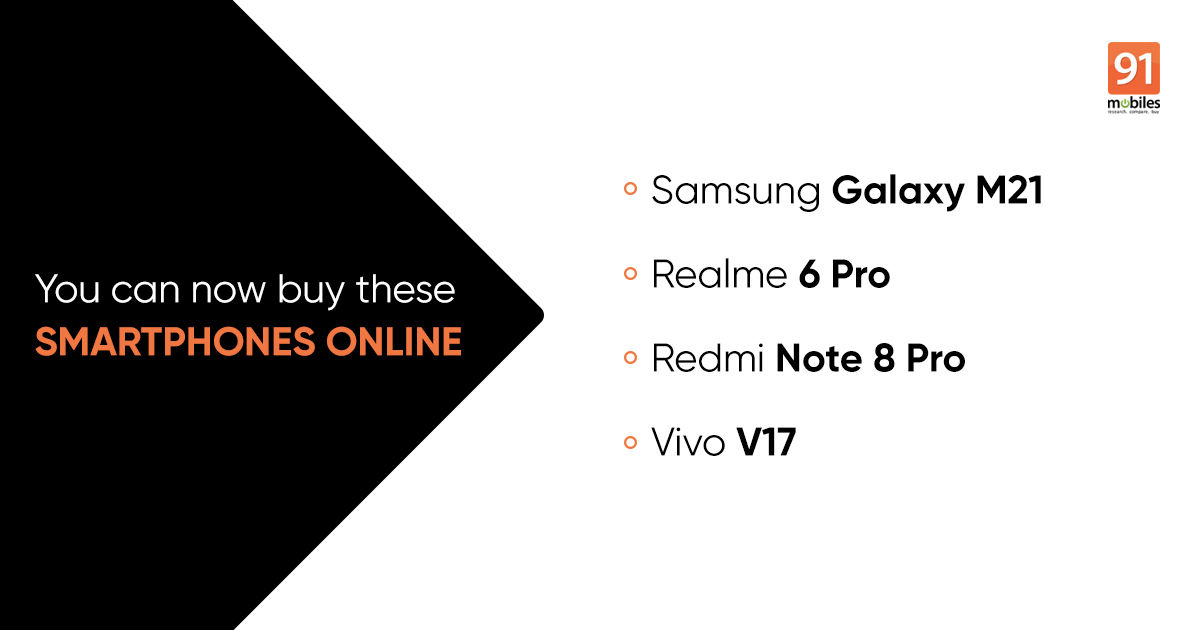 Xiaomi, Realme, Vivo, and Samsung have resumed their e-store services as restrictions on non-essential deliveries have been eased in India starting today, i.e May 4th. After roughly 40 days of shutdown, the OEMs are now accepting orders for smartphones, TVs, and laptops and they are allowed to deliver these products deliveries in areas marked as Green and Orange zones by the government. In Red zones like Delhi, deliveries of non-essential good are still restricted. Amazon and Flipkart have also begun accepting orders for smartphones and other electronic items. Additionally, standalone retail stores, including those selling smartphones, have been permitted to open in all zones in urban areas. Vivo has announced that 20,000 offline retail partners will deliver smartphone to homes.
To order a smartphone from Xiaomi, Realme, Vivo, or Samsung, you will need to head to their respective official websites. Deliveries are limited to select pin codes at the moment. Customers living in Green and Orange zones can enter their pin code to see if the company can deliver to their area. However, deliveries are expected to take longer than usual due to overwhelming orders, inter-city travel restrictions and other factors. Interestingly, Vivo is accepting orders for areas in red zones as well. It remains to be seen how the vendor will deliver these orders in areas with heavy restrictions.
OnePlus, on the other hand, is yet to resume its e-store services in India. The company's OnePlus 7T series from last year is showing 'out of stock' on OnePlus.in. However, it's up for grabs on Amazon.in. The OnePlus 8 has been up for pre-booking in India since last week and is yet to go on sale. The release date is still under the wraps. Meanwhile, select Apple and OPPO smartphones are now available for sale on Flipkart and Amazon.in respectively.