"The first two spots on the list have been claimed by Apple's iPhone X and iPhone 8 Plus"
The market analysis firm Counterpoint Research has released its latest monthly smartphone report for the month of March. After examining the data collected, the company has released the list of best-selling smartphones across the world during the period. The firm's latest report highlights significant achievements for the Chinese electronics conglomerate Xiaomi.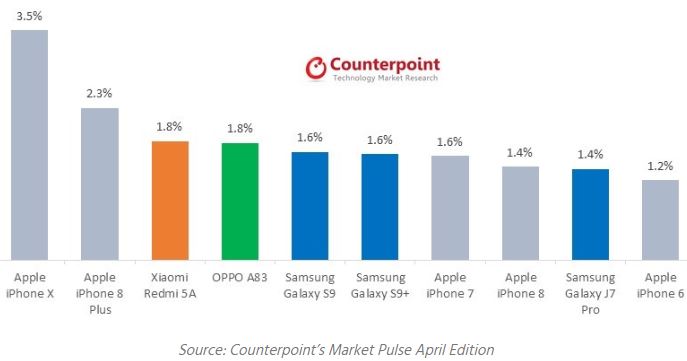 The report reveals that the Xiaomi Redmi 5A was the world's third best-selling smartphone in the month of March this year, with a market share of 1.8 percent. The firm also notes that this is the first time a Xiaomi phone has grabbed the number one spot in global Android smartphone shipments. For the uninitiated, the Redmi 5A is an entry-level offering that was launched was launched in November last year.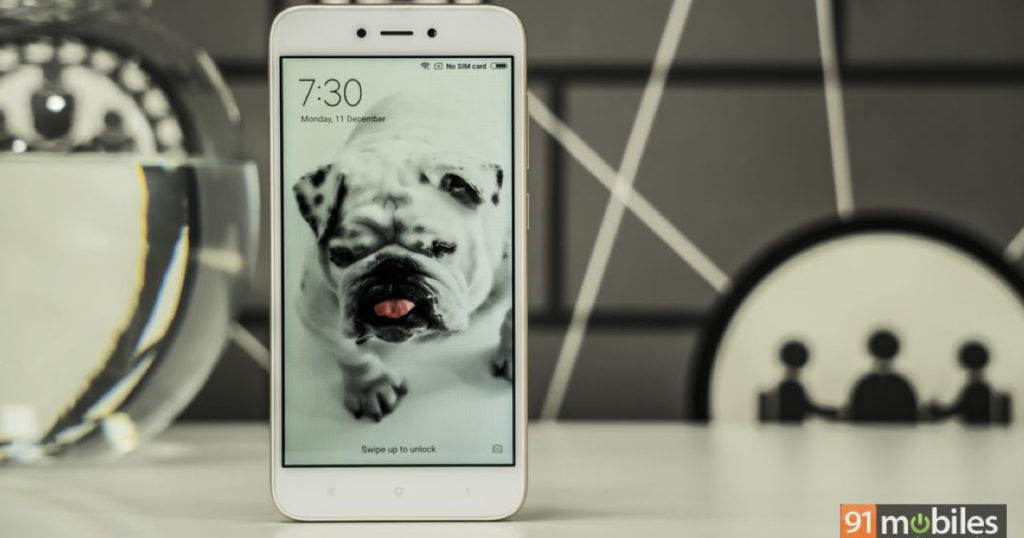 Unsurprisingly, the first place was claimed by the notch-bearing Apple iPhone X which had a market share of 3.5 percent. It was followed closely by the iPhone 8 Plus, with a share of 2.3 percent in March 2018. As for the other devices in the top five rankings, the OPPO A83 sits at the fourth position with a market share of 1.8 percent and Samsung Galaxy S9 was placed at the fifth spot at 1.6 percent.
Furthermore, the report states that the Samsung Galaxy S9 flagships helped the South Korean tech giant to increase its share in the ultra-premium segment. The company doubled its share in the premier-tier ($600-$800) category, however, the brand faced strong competition in the budget and mid-range segments from the Chinese manufacturers. Additionally, Counterpoint adds that Xiaomi, Samsung, and Huawei's Honor brand helped drive the uptick in the shipments in the $100-$199 price band.