"The Redmi Note 7 is the most affordable phone with a 48MP camera"
At a launch event in China, Xiaomi has unveiled its latest value for money offering, the Redmi Note 7. It's almost impossible to believe that this premium-looking smartphone with a 48MP rear camera and other advanced features has been priced at RMB 999, which translates to just around Rs 10,000. Worth mentioning that Redmi is no longer a series, and is now a sub brand under Xiaomi. The new phone will be a worthy successor to the Redmi Note 6 Pro (review), whenever it's launched in India. Prior to that though, we'll be giving you a detailed comparison between the two handsets. Here it goes.
Design and display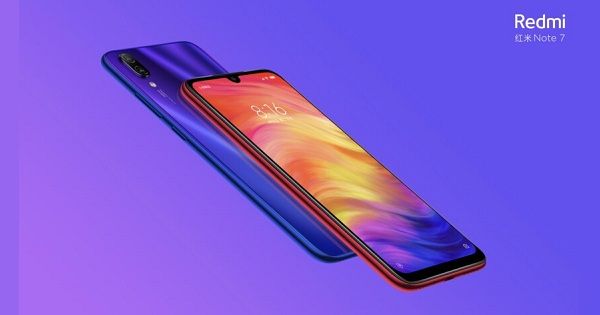 The style of the notch is a major distinguishing factor between the two devices. While the Redmi Note 7 has gone for the less intrusive teardrop notch, the Redmi Note 6 Pro has adopted an iPhone-like traditional notch. That said, both the phones offer full screen fronts with minimal bezels. They do have chins at the bottom though. The feel of the Note 7 is more premium thanks to its incorporation of a glass back panel. This does not compare well with the Note 6 Pro's old school metal rear surface.
Speaking about their rear panels, they both hold dual cameras and fingerprint scanners. But the highlight of the Note 7 is that one of its two cameras has a 48MP sensor, which we'll be talking about later. An advantage on the Note 6 Pro's side is its dual front camera setup. A big upgrade onboard the new handset is its USB Type-C port, while the Note 6 Pro still offers micro-USB connectivity. The full screen front surface of the Note 7 is occupied by a 6.3-inch 2,340 x 1,080 pixel IPS LCD. On the other hand, the display on the Note 6 Pro is a 6.26-inch 1,080 x 2,280 pixel panel.
Hardware and software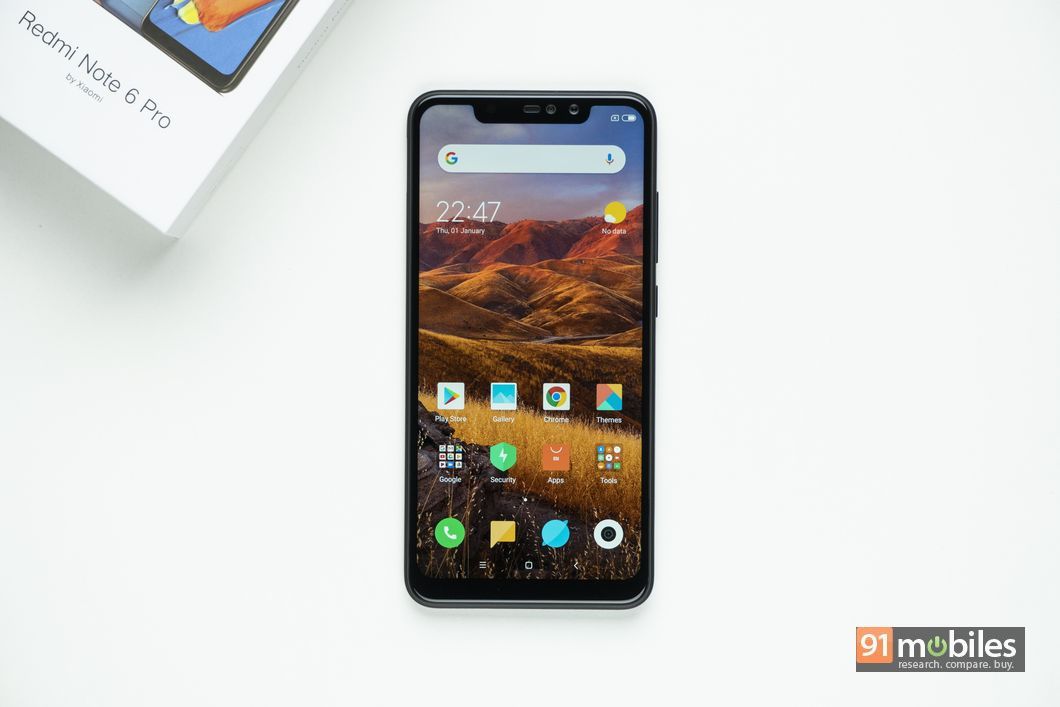 Another pleasant surprise on the Redmi Note 7 is its adoption of the Snapdragon 660 chipset. This grants it a 2.2GHz octa-core processor and an Adreno 512 GPU. Compared to that, the Redmi Note 6 Pro's Snapdragon 636 is slightly underwhelming, with its 1.8GHz octa-core CPU and Adreno 509 GPU. The memory options for both the phones are the same. You can get a 3GB RAM model equipped with 32GB of storage, or 4 or 6GB RAM models with 64GB of storage. MicroSD card slots have been added to both the phones.
MIUI 10 is the platform of choice for these handsets. This new version of Xiaomi's much famous ROM adds various new features like an updated UI, nature notification sounds, autofill support and more. A major difference however, is that the Note 7's MIUI is based on Android 9.0 Pie, while that of the Note 6 Pro is based on Android 8.1 Oreo.
Camera and battery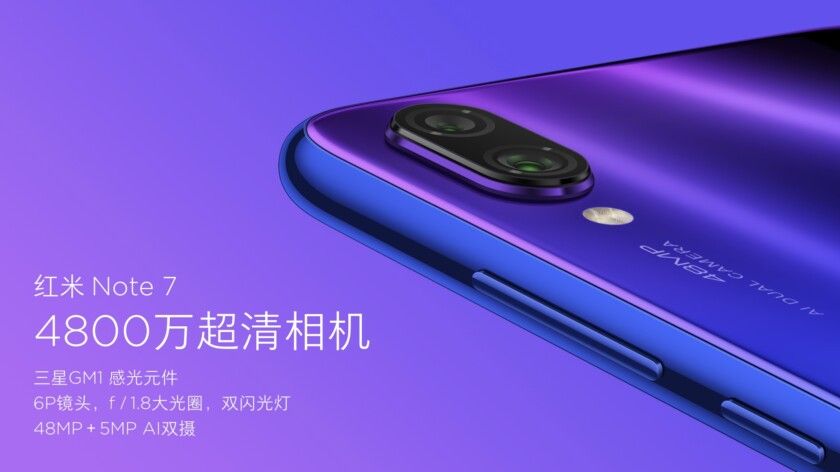 Here's where the new Redmi Note 7 wins by a huge margin. Its rear camera setup includes a 48MP f/1.8 primary sensor and a 5MP depth sensor. In good lighting conditions, the main snapper will capture full-resolution photos using 0.8-micron pixels, while in low light, it will be able to combine the neighbouring pixels to offer 12MP photos taken with larger 1.6-micron pixels. The cameras onboard the Note 6 Pro include a 12MP f/1.9 main sensor and a 5MP depth sensor. Portrait modes and AI camera features are offered by both these phones. Coming to their front cameras, the Note 7 ships with a single 13MP camera, while the other handset delivers a 20MP + 2MP combination meant for portrait selfies.
Xiaomi has blessed both these handsets with 4,000mAh batteries. But while the Note 7 is able to deliver 18W fast charging, the fast charging capability of the Note 6 Pro is capped at 10W. Wireless charging is absent from both the devices.
Closing Thoughts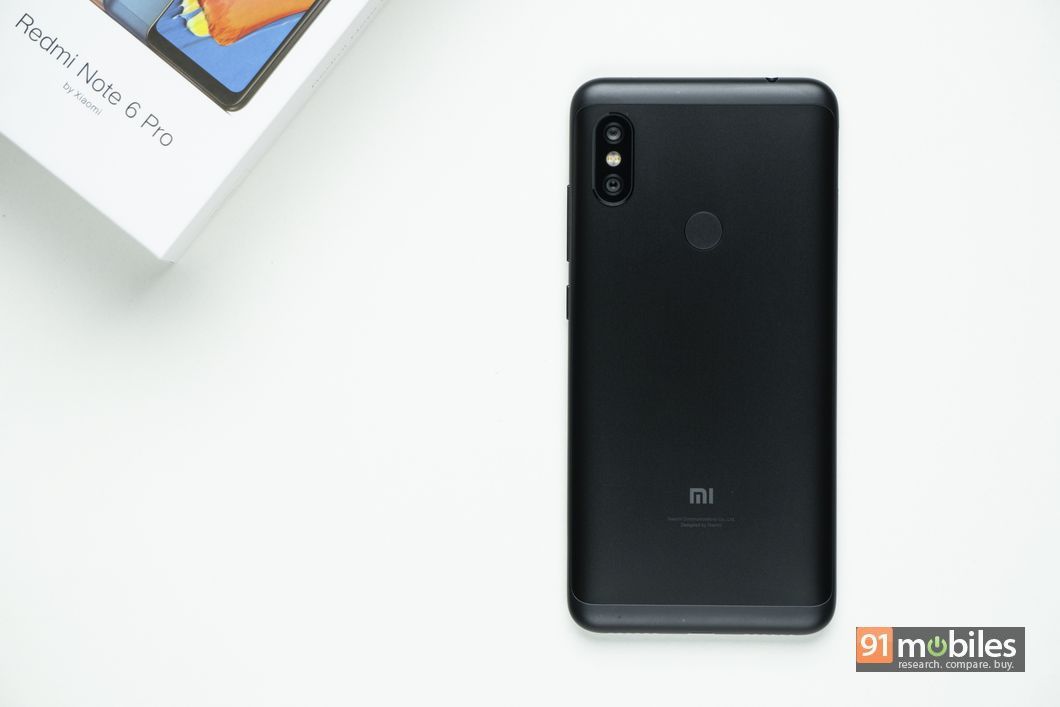 The Redmi Note 7 seems like a big leap forward as compared to the Redmi Note 6 Pro. The new phone has truly redefined the value for money budget handsets. That said, as we wait for it to launch in India, the Note 6 Pro is certainly the next best thing.