"Xiaomi is set to announce a new Redmi branded smartphone with a 48MP rear camera on January 10"

In December last year, Xiaomi President Bin Lin teased that the company will be launching a smartphone with a 48-megapixel camera in January. In the weeks that followed, we learned that this phone would be launched under the Redmi moniker. The Chinese manufacturer also announced that Redmi will become an independent brand and launch its first Redmi branded phones on January 10th. Now, we aren't sure what the new Redmi smartphone would be called, but according to a new listing online, it could be known as the Redmi X.
A new Redmi branded smartphone has appeared on an online store. China's popular online market, JD.com, has listed the new device called Redmi X. As per the listing, the phone will cost CNY 9999. However, this is probably just a placeholder till the official price is unveiled during the event. There have been reports that the phone could be called the Redmi Pro 2 or the Redmi 7 Pro.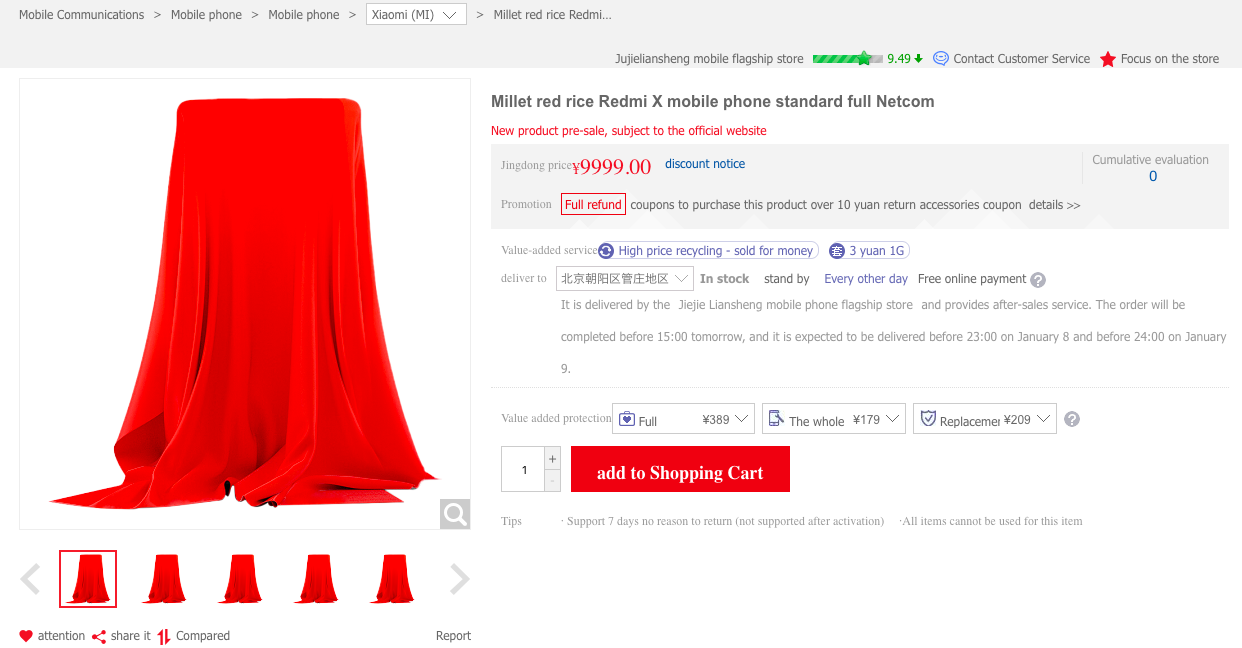 Apart from being listed online, a video on Weibo is also making the rounds showing the phone in action. The video has been posted by the official Xiaomi account, which means that it is credible. The phone in the video also looks very similar to the images of the Redmi branded phone that recently appeared on TENAA. In the video, the phone is subjected to a stomp test to show off its durability. Multiple people stomp on the phone, walk over it, and stamp it, but nothing happens to the device.
So far, all Redmi phones have been made out of plastic or aluminium. This new phone though, is an all glass phone. At least that's what it looks like in the video. It is possible that Xiaomi is using a mix of different materials to make the phone super durable. A poster showcasing the phone is also doing rounds on Weibo. This poster reveals that the upcoming Redmi phone will be available in four colour variants.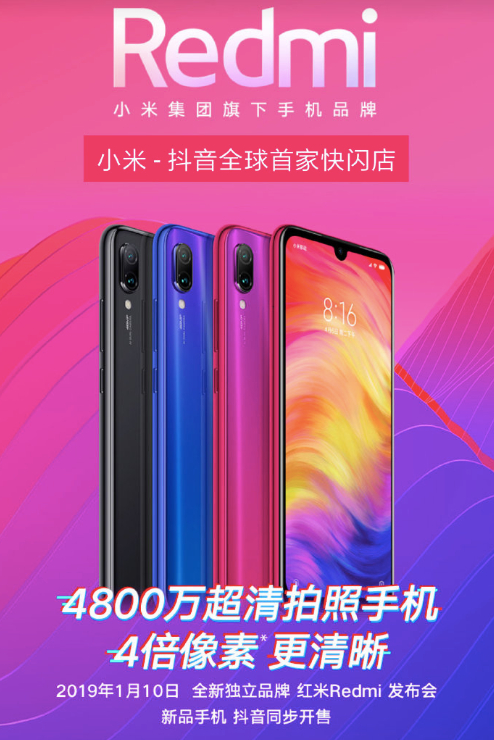 The video, the poster, and the TENAA images all show that the phone features a teardrop notch and a dual-rear camera setup. We only have to wait a few more days to find out what Xiaomi will call this phone and know all the details such as pricing and availability.