"Xiaomi's revenue from international markets grew at 118.1 percent over the previous year, reducing its reliance on China to 60 percent"
The global smartphone market slowdown has been widely reported of late and that has been hitting brands across the world. China, the world's largest electronics market, has been hit even harder, with the economic slowdown leading to Chinese brands looking elsewhere to grow their business. Xiaomi, however, appears to have defied both of these trends and posted rather strong figures for its financial performance in FY2018.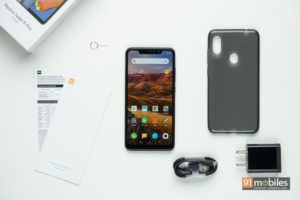 International revenue from Xiaomi's global businesses increased a staggering 118.1 percent YoY in 2018, while net revenue increased by 52.6 percent to stand at RMB 174.9 billion (~$26.1 billion). Gross profit through 2018 stood at RMB 22.2 billion (~$3.3 billion), while net profit of Xiaomi's global businesses through 2018 stood at RMB 8.55 billion (~$1.3 billion). While these numbers are quite strong, what makes it more impressive is how Xiaomi has grown — gross profit increased by 46.4 percent over 2017, while net profit increased by 59.5 percent.
Xiaomi has further cited an IDC report in its 2018 financial report to state that its smartphone shipments were ranked the fourth highest in the world, taking all markets into account. Furthermore, Xiaomi's smart home (IoT) division has also grown strongly, shipping 150.9 million units — a YoY growth of 193.2 percent. Revenue from Xiaomi's smartphone business, which reaps in the majority of its money, stood at RMB 113.8 billion (~$17 billion). This speaks volumes for the company, since it has gone against the tide of declining smartphone shipments to see a 29.8 percent increase in phone sales and 41.3 percent increase in smartphone revenues.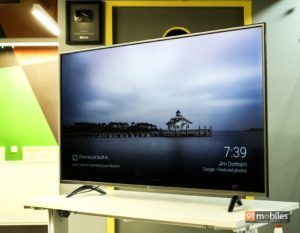 Key to Xiaomi's incredible 2018 annual report is how it sells its devices. Xiaomi's average smartphone selling price for 2018 stood at $143 (~Rs 9,800), which is within a highly affordable point of pricing. It operates its main businesses at very slim margins, thereby offering customers great value for money with its products. While this does affect temporary margins, it creates the value of long term reputation, which Xiaomi has evidently reaped in 2018.
India has played a massive role in Xiaomi's overall performance, where the company has remained at the top of sales and shipment charts for six consecutive quarters now. Alongside India, it saw 300 percent increase in sales in Indonesia, an equally value sensitive market. In Europe, Xiaomi marketed its more premium devices to diversify its brand proposition, and saw it rank fourth overall, with 415 percent YoY increase in shipment.
These markets have also seen Xiaomi reduce its reliance on China — through 2018, 60 percent of Xiaomi's business came from China, as against 72 percent in 2017. Xiaomi had also recently shipped more devices to a market other than China for a quarter, when it sold more phones in India than China in Q4 2018.