"The Mimoji ads have been taken down and Xiaomi admitted that someone in its team made a mistake"
Earlier this week, Xiaomi announced its AR-based Mimoji avatars, which is a part of MIUI. It lets users create 3D emojis of themselves using the front facing camera and customise them. It seemed like a direct copy of Apple's Memoji feature that was introduced with iOS 12 last year. Even the name sounds just like the Apple feature, but the Chinese brand denied it and said that there's nothing common between the two. However, someone recently discovered that Xiaomi was, in fact, using an Apple Memoji Ad to showcase its Mimoji feature.
The ad in question has been currently removed, but it was part of the features page for the newly launched Mi CC9 smartphone. The product page for the phone on JD.com and Suning included the Apple advertisement featuring DJ Khalid singing one of his songs. Xiaomi removed the ad after it went viral on Weibo and gave out a statement saying that a staff member uploaded the wrong ad.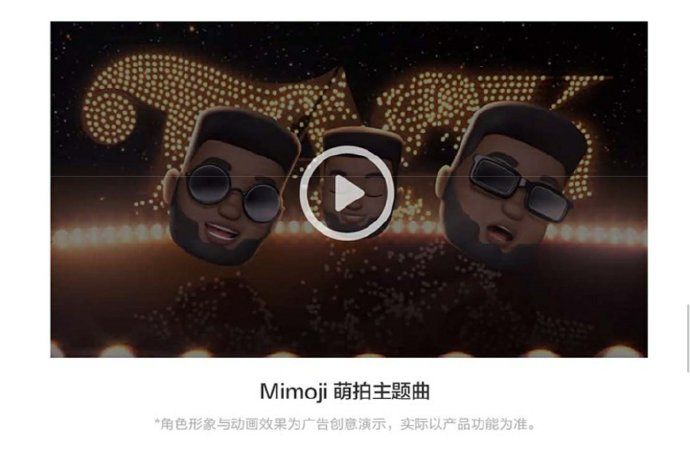 In a previous statement, Xiaomi said that the characters on Mimoji don't look anything like Apple's and that it conducted strict internal audits to make sure of it. It also stated that if anyone can prove that there is similarity between its Mimoji and Apple's Memoji, it would take legal action against the internal team who designed the feature. The Mimoji feature was first announced with the Xiaomi Mi 8 Discovery Edition, but with the latest improvement, it gets about 165 AR elements that can be used on all kinds of faces. It claims that Apple's Memoji doesn't include automatic character generation, which means both work differently.
This isn't the first time that people have blamed Xiaomi for blatantly copying Apple. In the past, the Chinese company used to be known as the Apple of China. It's smartphone design used to be very similar to Apple's iPhone. However, over the years, Xiaomi has managed to come up with new designs and steer away from being called an Apple copycat. Looks like that may be coming back though.