"The Redmi 4 will feature a Snapdragon 625 processor while the Mi Note 2 will pack a Snapdragon 821 chip"
It seems like Xiaomi is finally done with the Redmi 3 after launching several iterations of the original device, and is now shifting its focus to the Redmi 4. The smartphone has made an appearance on social media platform Weibo alongside the upcoming Mi Note 2.

In a recent post on Weibo, the pricing and availability of the Redmi 4 was leaked with some core specs listed as well. To add more ground to the rumour, the specifications of the device were also confirmed in a Geekbench result according to which, the Redmi 4 will be powered by an octa-core Snapdragon 625 processor which will be clocked at 2GHz. The Redmi 4 will be engulfed in a metallic casing with the screen being a 5-inch 1080p affair. The device will reportedly come with 3GB of RAM and a 4,100mAh battery with support for quick charge. Since the Android version listed in the Geekbench result was 6.0.1, we expect it to run MIUI v8 as well.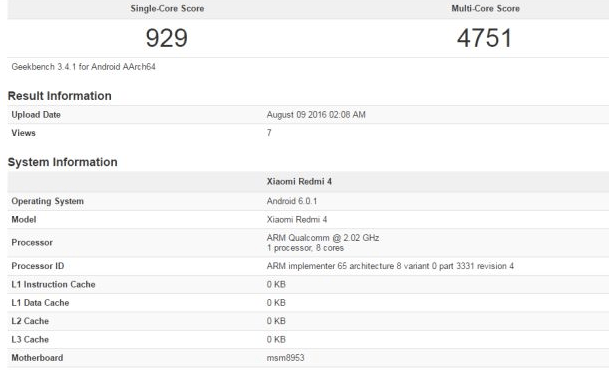 Turning the spotlight over to the Mi Note 2, the device will feature the latest and greatest from Qualcomm – the Snapdragon 821 – and a 5.7-inch 1080p display. The phone will come in two configurations of 4GB RAM/ 64GB storage and 6GB RAM/128GB storage. The Mi Note 2 is also expected to come with a front facing fingerprint sensor and a 3,600mAh battery.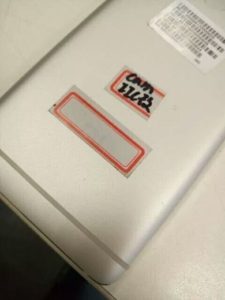 The Redmi 4 is expected to launch on August 25th with a starting price tag of 699 Yuan (approximately Rs 7,000), while the Mi Note 2 is expected to launch on September 5th carrying a price tag of 2,499 Yuan (~ Rs 25,000) for the 4GB RAM variant and 2,799 Yuan (~Rs 28,000) for the 6GB RAM variant.

Xiaomi recently launched the Redmi 3S and Redmi 3S Prime (review) in India for Rs 6,999 and Rs 8,999 respectively. The Mi Note (review) however, was never launched in the country.