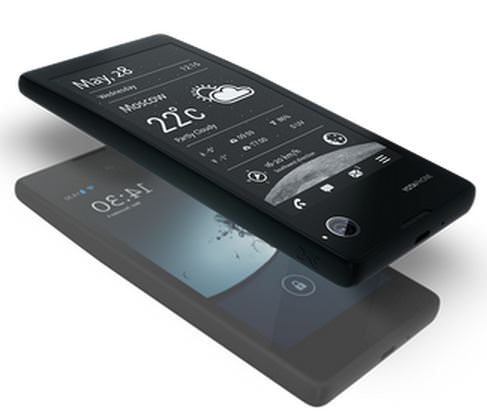 "The YotaPhone comes with a secondary e-ink display at the rear"
The Russian firm YotaPhone's first smartphone that goes by the same name has received a handsome price drop of Rs 4,000 in the country. The YotaPhone is now available for Rs 8,999 on the brand's online sales partner Flipkart. In January this year, the phone's price was dropped to Rs 12,999 from Rs 17,999, while it was originally launched in the country for Rs 24,999.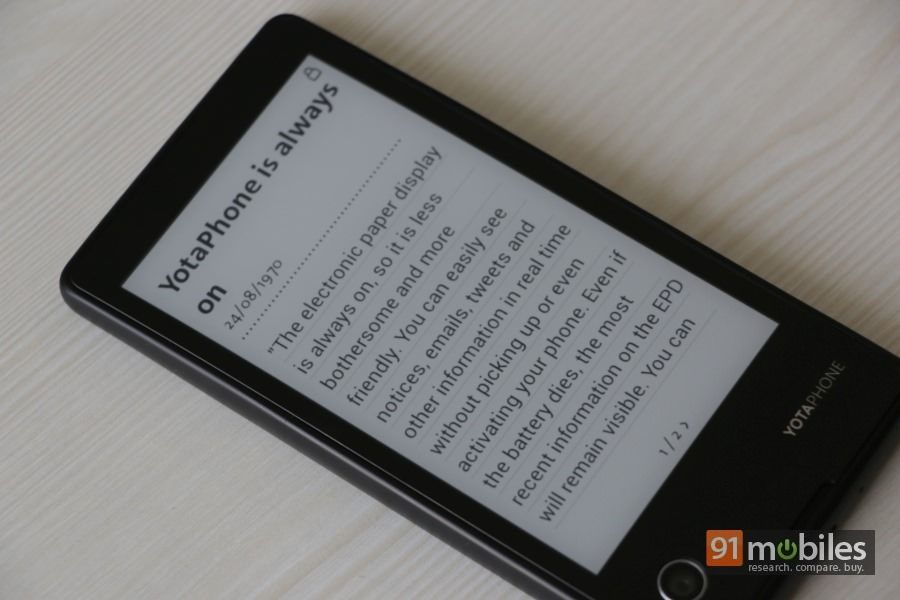 For those unaware, the main highlight of the YotaPhone is a secondary e-ink display at the rear, which displays weather updates, notifications, social network updates, and lets you read books. On the front, the device houses a 4.3-inch HD LCD display. Performance is handled by a 1.7GHz Snapdragon 400 processor, 2GB of RAM, and an 1,800mAh battery. Other specifications include Android Jelly Bean, 13MP/1MP cameras, 32GB of flash storage, and the regular array of connectivity features.
There's no word if the brand will launch the YotaPhone 2 in the Indian market, which was unveiled in December last year. The new device is a solid upgrade over its predecessor. It comes with an improved touch-enabled e-paper secondary display. This one is currently up for grabs in Europe for around Rs 37,400.