"Code found in Apple's upcoming iOS 13 beta suggests the presence of CarKey, which may act as an NFC authentication key."
Ever wondered how many different use cases can you devise out of your new iPhone? Turns out, one of the features that may be a part of iOS 13 in the future can be the ability to use your iPhone as your car key as well. According to the folks at 9to5Mac, who dug around in the code of Apple's upcoming iOS 13.4 beta, iPhones one day might be able to use its NFC chip, along with a device encrypted, digitally signed key to unlock, and even start a car. Of course, this would not just be a software-end improvement of features, and you will also need to own a car that has an encrypted NFC chip that recognises digital keys to authenticate entry to the car.
The report states that Apple's CarKey technology will likely be linked directly to the Wallet app in iOS, which will encrypt your digital key and keep it safe. There is also going to be some level of device-end encryption, to ensure that the digital key cannot be simply picked from your phone and used via another device. The technology is not quite clear right now, so how Apple may intend to make it safe remains to be seen in the future. However, the report also states that Apple may also include the ability for users to share their digital car key with another person — a close friend, for instance. It is not quite clear as to how this might be done, so we will need to wait for the CarKey feature to surface in one of Apple's future keynotes — perhaps as one of its signature "one more things"?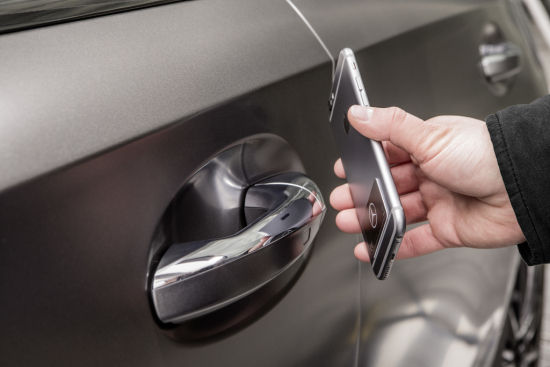 Apple, would not be the absolute first in the industry to think about a digital key. Companies such as Tesla already use wireless authentication keys based on NFC or RFID to unlock and start a car, while the likes of Hyundai and Volvo have also spoken about companion car apps that can authenticate a smartphone to unlock a car by using wireless, digitally signed keys. However, Apple may take things one step further, by enabling the wireless key card to work via both iPhones and Apple Watch. As with everything Apple, a community experience would remain central to the company's user experience, which makes it even more interesting to see how CarKey is implemented.
Apple has seemingly moved beyond its plans to make its own car, and is instead working on technologies that can enable advanced car technologies such as advanced driver assistance systems, and other ancillary technologies such as the above-mentioned CarKey. However, before unveiling such features, Apple will likely have more work at hand to ensure safety, so do not expect to see it in production right away.