Shopping online is something that us Indians took absolutely no time getting accustomed to. Within a short span of time, millions of people have become regulars on e-commerce websites like Amazon and Flipkart. But something that still hasn't become part of everyday life in the country is the use of credit cards. This forces online shoppers to either use the Cash on Delivery option or pay via debit cards. Considering both these payment options require one to pay the entire amount in one go, it keeps interested buyers from making use of EMI options, despite the presence of quite a few no-cost offers. However, there's a solution to this. If you are wondering how you can avail EMI without owning a credit card, then read on.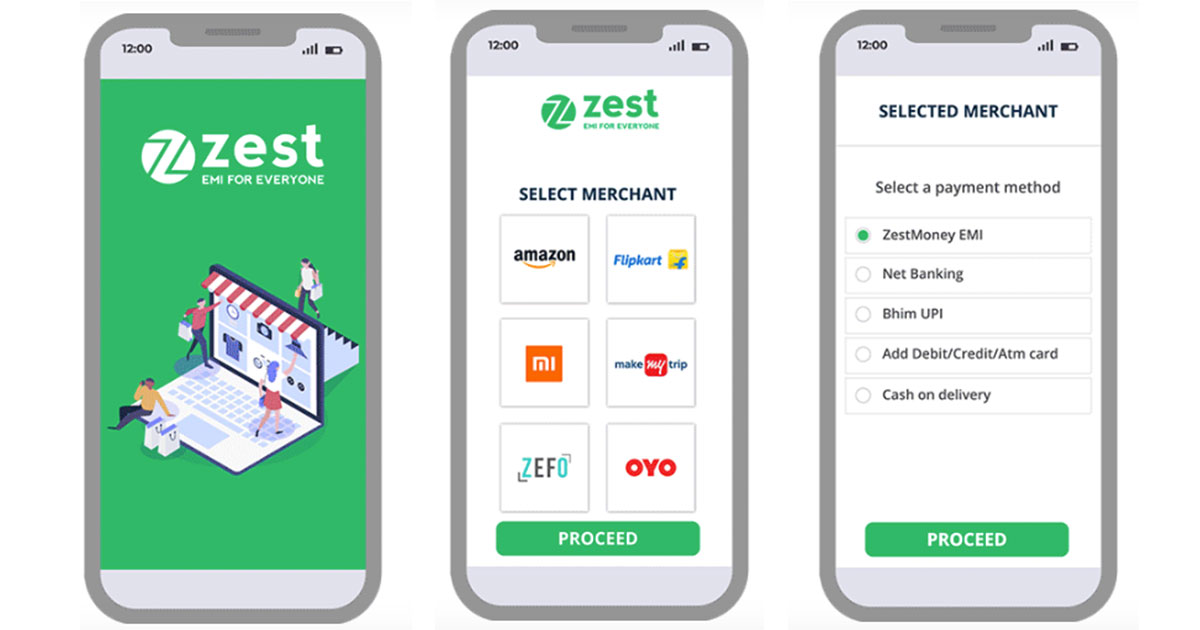 Well, we're talking about ZestMoney, a service that helps you get over this obstacle by letting you purchase your favourite products on EMI, without needing to use a credit card.
As easy as 1, 2, 3…
ZestMoney's main appeal is convenience. Buying any smartphone or gadget on EMI without a credit card is something that's extremely easy to do via ZestMoney. A simple registration process needs to be followed, and you are then ready to go. Depending on the credit limit you get, you can purchase products online in an instant, and keep paying regular EMIs to ZestMoney.
Hat tip: clearing your dues on time will also improve your CIBIL score, which is something worth keeping in mind.
Which e-commerce websites support ZestMoney?
ZestMoney is a transparent financing scheme, which can be used for shopping online on a plethora of e-commerce websites. These include Amazon, Flipkart, Mi, MakeMyTrip, Yatra, Myntra, Lifestyle and 3,000+ merchants.
How does ZestMoney work?
Just like any other EMI scheme, ZestMoney pays the full amount on your behalf, and you have to pay the amount back to them in instalments on a monthly basis.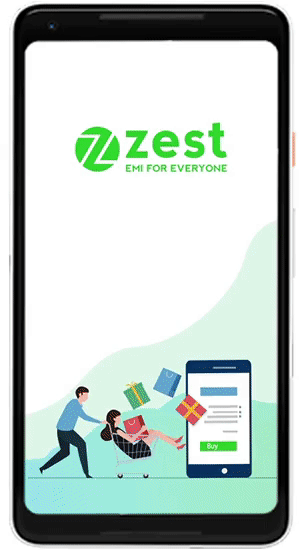 How to avail no-cost EMIs from ZestMoney
Once you create an account on ZestMoney, you will be asked to upload your personal details for verification. This is where your PAN and AADHAR (optional) numbers will also need to be submitted. Also required is a three-month bank statement or the linking of your bank account if you have net banking enabled. Once that's done, ZestMoney will inform you about your credit limit, which is the maximum amount you can spend on EMIs while shopping online.
After the activation of your account and availing your credit limit, you can head into the ZestMoney app or website, and select the e-commerce website on which you wish to make your purchase. On Amazon, a gift card is provided of the required amount, and you can then pay the monthly instalments to ZestMoney. On sites like Flipkart and MakeMyTrip, the payment options themselves include a ZestMoney EMI option where you can log in and make the purchase. It's an incredibly simple process that involves following easy steps as you move forward. From here on, you can purchase the product of your choice, and keep paying the EMIs to ZestMoney, either manually or through an auto-debit setup.
So that expensive smartphone which seemed like it's out of your reach because you don't own a credit card, is now very much within your grasp thanks to ZestMoney. And even if you own a credit card, ZestMoney's process is extremely simple and worth using regardless. So make sure to visit the ZestMoney website before making that next online purchase.