Let me just go ahead and say this right up front – the Apple iPhone 7 Plus is, in my opinion, possibly the most balanced all-rounder available currently, and if you can afford one, you should just go ahead and buy one. There. How's that for a short and crisp review? But wait, I do have more details to share if you'd care to read more. Oh, and also note that since the iPhone 7 Plus and its smaller sibling, the iPhone 7 have a lot in common (barring the fact that the iPhone 7 only has a single camera at the rear, a smaller screen and a smaller battery), this review applies to the iPhone 7 as well.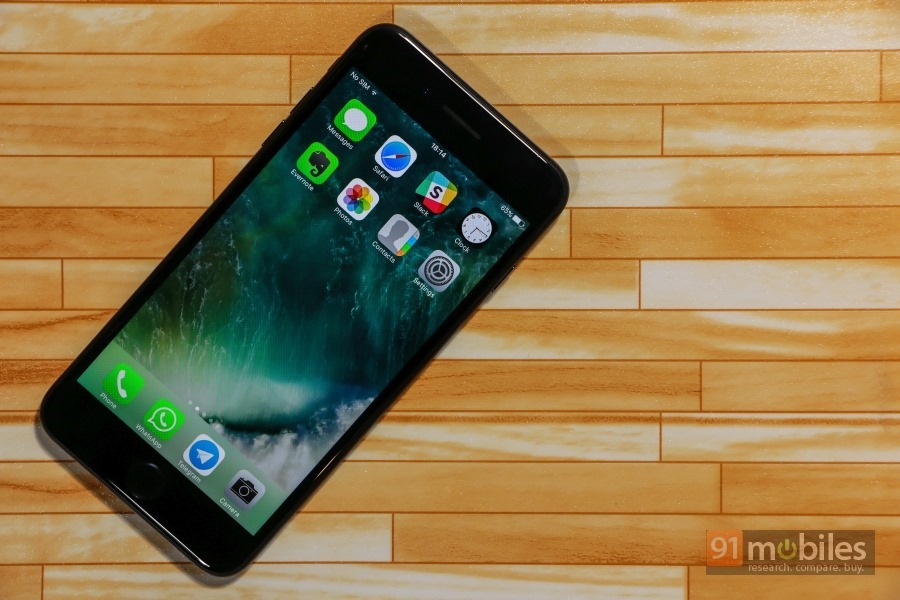 The goodies
Retaining the same iconic design I've come to know and love over the last three years (since the iPhone 6 / 6 Plus), the iPhone 7 Plus (first impressions) brings a ton of new goodies to the table. The IP67 rating makes it resistant to liquid spills and dust, and this is a really useful feature if you ask me. What this basically translates to is that you can now use your iPhone worry-free even if you get stuck in a drizzle, at pool parties or trips to the beach, and enjoy meals with your prized possession sitting atop the table without worrying about liquid spills. The mechanical home button has now been replaced by a solid-state key that can't really be pressed, which means it should be able to last longer and be less prone to failure. Thanks to the new Taptic Engine, the button offers haptic feedback and gives you the impression that it's actually been pressed… and the haptic feedback can even be customised via settings.
The screen is brighter and crisper, and comes with the same 3D Touch capabilities that debuted with the iPhone 6s / 6s Plus last year. The functionality now covers more apps, offers more shortcuts, and allows you to interact with apps in a much better way as compared to earlier. Stereo speakers is another welcome new addition, enriching audio output for you when you're consuming media or playing games on the phone.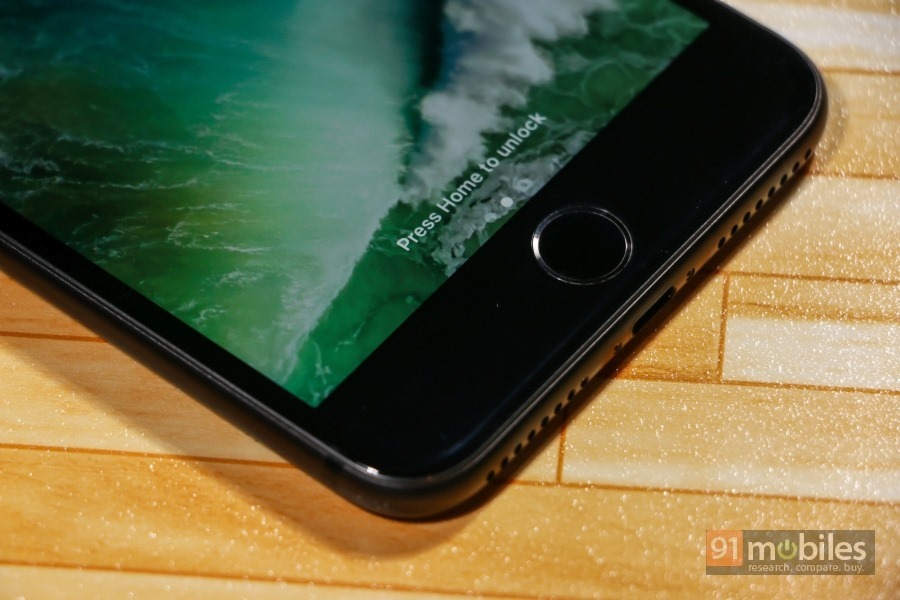 So the audio department does get a boost with the stereo speakers, but Apple has chosen to put the kibosh on a 3.5mm jack this time – not really a fair trade-off. The included Earpods use a Lightning connector and for those who'd like to use their own headphones, a Lightning to 3.5mm adapter is bundled as well. The tiny adapter can be easily misplaced, and in any case, it's one more thing you need to remember to carry.
Related read: Apple's decision to remove the headphone port is based on 'consumerism' not 'courage'
iOS 10 is on board, and brings with it a bunch of new and cool features. Of course, the same platform is now on older iPhones as well, so there's nothing really that can help the iPhone 7 Plus (or its smaller sibling) stand out software-wise… especially when compared to last year's models that boast 3D Touch capabilities as well.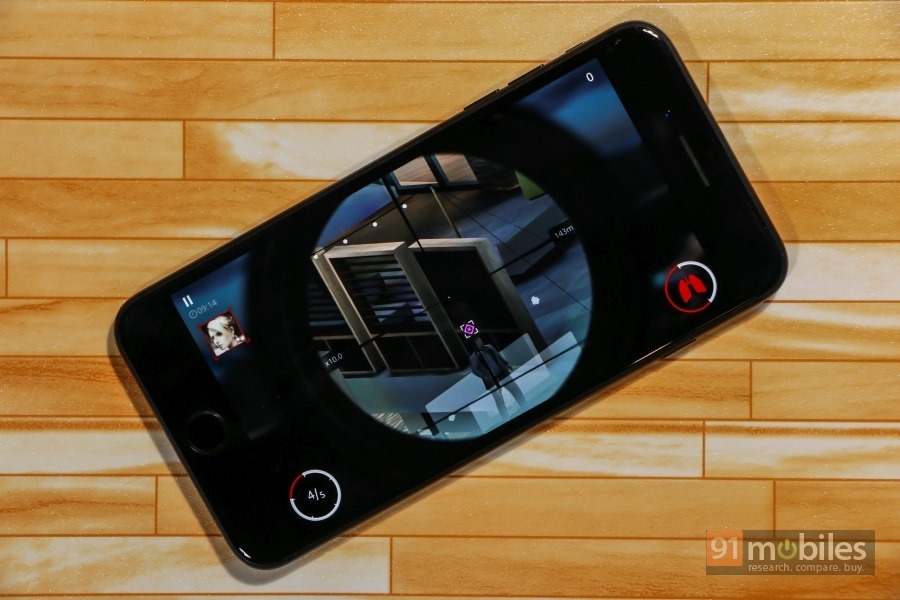 The new A10 Fusion chip which features a pair of high performance cores and a couple of energy-efficient ones translates into super-smooth usage – apps just fly, regardless of how basic or how heavy they are. High-resolution video playback, graphics-intensive games, 4k video recording – everything works just so very nicely. Battery life is great as well – the iPhone 7 Plus lasts me a full day easily with even heavy usage, something which my iPhone 6 s Plus struggled with. I also love the fact that the base storage has been doubled and the 16GB model is no more. I never used to recommend the iPhone's base variant to anyone before this, but with 32GB being the new entry-level model, it makes a lot of sense to go for that if your usage is going to be basic.
Related reads: Ten new features of iOS 10 | Ten best hidden features of iOS 10
I've saved the best for last – the dual cameras. These are, in my opinion, the biggest reason for anyone to upgrade to the iPhone 7 Plus. Even in the regular mode, the OIS-toting iPhone 7 Plus takes lovely images and stills. But thanks to that second camera that emulates 2x optical zoom, you can get up close with your subject without worry of any degradation in image quality. The new portrait mode (that just got out of beta) helps you shoot beautiful-looking bokeh images, all with just a single tap of the shutter button. This works better with people as subjects and in good lighting conditions, but is a really cool and useful addition nonetheless.
Related read: Apple iPhone 7 Plus camera review
Here's a look at a few camera samples. The one on the left before was shot using standard mode, whereas the right one shows the power of the 2x zoom. The one in the centre is a night shot, while the last two show the portrait mode in action. Note the awesome background defocus there.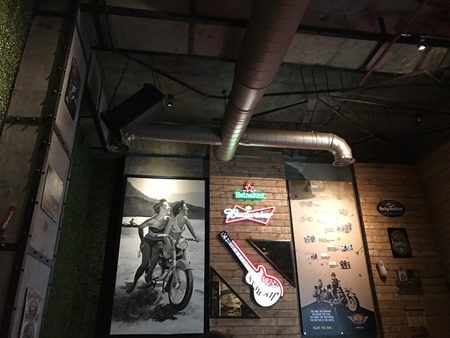 The gripes
So everything is quite hunky dory with the iPhone 7 Plus then. Not quite… I haven't really finished yet. You see, there are a few areas where it needs improvement I think. And no, I'm not referring to the pricing. Sure, the new iPhones cost an arm and a leg and a kidney, but value for money is different for different individuals. In fact, the cost of the new iPhones may not be too high considering you're getting so many new features, waterproofing and minimum 32GB storage for sticker prices that match the launch prices of their predecessors from last year.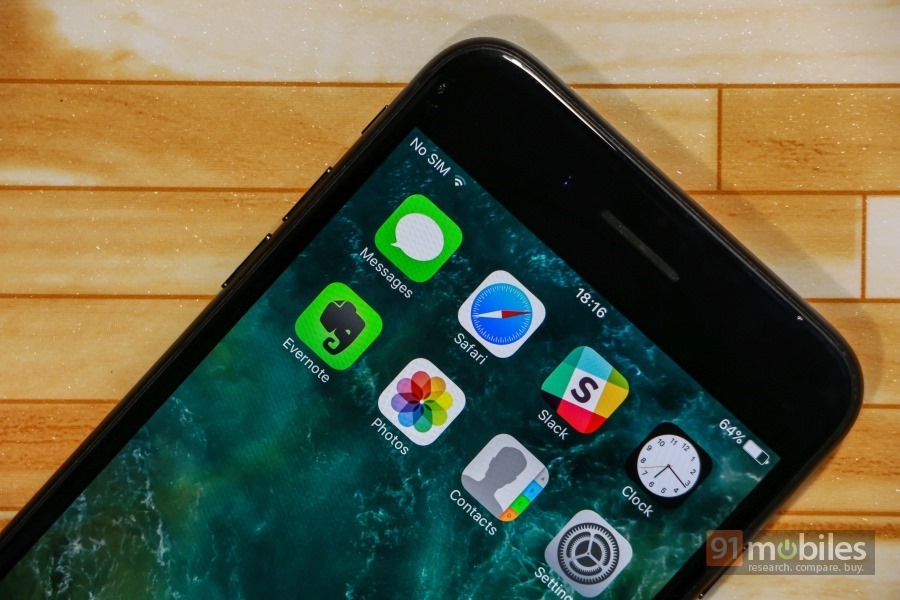 One of the main gripes I have is with the design – it just feels a little dated, if you know what I mean. The thing about us Indians (a large majority anyway) is that we like to flaunt our premium phones, especially if we've spent upwards of half a lakh rupees on acquiring them. In fact, I believe there are many who buy iPhones primarily because they want to flaunt them, without caring about the features or functionality on offer. A lot of them tend to buy iPhones because their peers are using them, and this trend could probably be generalised to a large extend. Bollywood, for example, is one industry which I believe that has a lot of iPhone users… and so does fashion and advertising. Shah Rukh Khan famously hosted Apple CEO Tim Cook for dinner during the latter's maiden trip to India, and I'd say most, if not all, attendees at the do sported iPhones. Amitabh Bachchan, who now uses a Galaxy S7 after Samsung replaced his Note7, could just be one of the few exceptions among stars not using iPhones. On a side note, the senior Bachchan was heard waxing lyrical about the virtues of the LG G4 just last year on a particularly rainy day in Mumbai, and about the LG G3 a year before that. I'm not complaining though – he's the original Don as far as I'm concerned and he can use whatever phone he wants.
But I'm digressing. Shah Rukh Khan uses an iPhone 7 too, and while I don't really have any reason not to believe him (no question he can't afford one, is there?), he might as well be using the iPhone 6 or 6s and no one would be able to make it out. The same thing holds true for the iPhone 7 Plus too – and the new black and jet black colours, and the dual cameras on the iPhone 7 Plus don't really count as far as flaunt value is concerned. The point I'm trying to make is that a new design for the new iPhones would have really sweetened the deal for a whole lot of people. And as far as those new colours are concerned, I've seen paint chipping off the black one after a couple of drops and micro abrasions on the jet black within an hour of unboxing it – so these hues are probably best avoided. And while I'm on the topic of design, worth mentioning that the 7 Plus feels a little too big for a 5.5-inch screen phone – I've seen phones with bigger screens that are about the same overall size.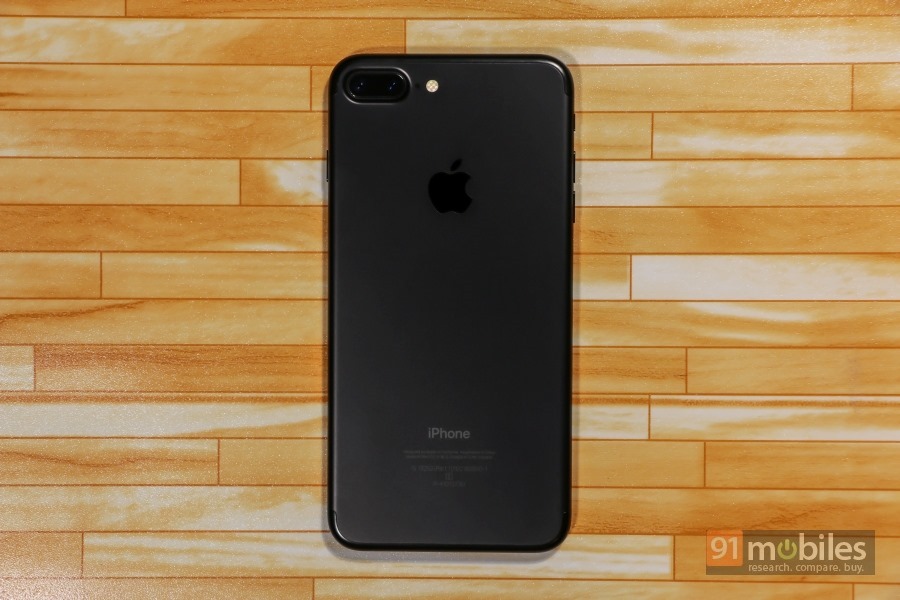 The other big gripe I have is with the camera quality. Don't get me wrong – as I mentioned earlier, the iPhone 7 Plus can shoot superb stills and videos, and the dual camera capabilities are quite awesome. That said, the iPhone 7 Plus camera doesn't really seem to be the best, and that's a biggie for me. Over the years, the iPhones represented the best in smartphone photography, but that throne has now been toppled over it seems. The Google Pixel and Pixel XL, arguably offer better image quality, but I'm surprised that the eight month old Samsung Galaxy S7 and S7 edge can match, and possibly trump the iPhone 7 Plus's shooter. The latest and the greatest from Cupertino needs to do better in the camera department then, and that's not an ideal scenario. Design and camera quality are the two main niggles as far as I'm concerned, but while I'm at it, how about a dual-SIM iPhone, especially considering India is now said to be an important market for Apple? Blasphemy you think? Come on, it's not as if I've asked for an FM radio feature to be included.
In the end, everything boils down to this. If you want an iPhone to flaunt, you might as well save some money and get yourself one from last year or the year before, and you should easily be able to con others into thinking you have the latest one. If you're an iPhone loyalist and want to experience all the new goodies for yourself, the new pair, especially the 7 Plus, is well worth a buy (except if you have the 6s or 6s Plus… in which case all you'd be missing is the waterproofing and the 7 Plus' dual camera). And if you're migrating from some other platform to the new iPhone, you'll be getting hold of a stylish, loyal partner that won't let you down in almost any way. It's that 'almost' I have a bit of problem with. The iPhone 7 and 7 Plus, I feel, can be compared to a comfortable undergarment that you can enjoy but can't really flaunt, and not the chic tuxedo that was expected from Apple. All I want though, is a comfortable tuxedo… and I'm wondering if that's too much to ask for.
Editor's rating: 4 / 5
Pros
Smooth performance and good battery life
iOS 10 features
Water resistance
Capable dual cameras
Cons
Same design as before
Lacks a 3.5mm headset socket
Jet black model is prone to scratches
Photos by Raj Rout