"With the new XS Max, Apple wants you to go big or go home"
Fun fact: the world's first dual-SIM phone was the Benefon Twin, which came out in 2000 (as per Wikipedia). And now, about 18 years later… 11 years since the first iPhone was launched, Apple has finally announced its first dual-SIM iPhones. Fun fact 2: the iPad mini sports a screen sized 7.9-inches, whereas the iPhone XS Max (first impressions) I'll be talking about here, bears a 6.5-inch display. So basically, it may not be too far fetched to call it the mini iPad mini. It won't be wrong to call it a phablet even. Fun fact 3: I'm not really going anywhere with these statements, which is why I called them 'fun' facts. But before you roll your eyes and kill this browser tab, let me get on with my review.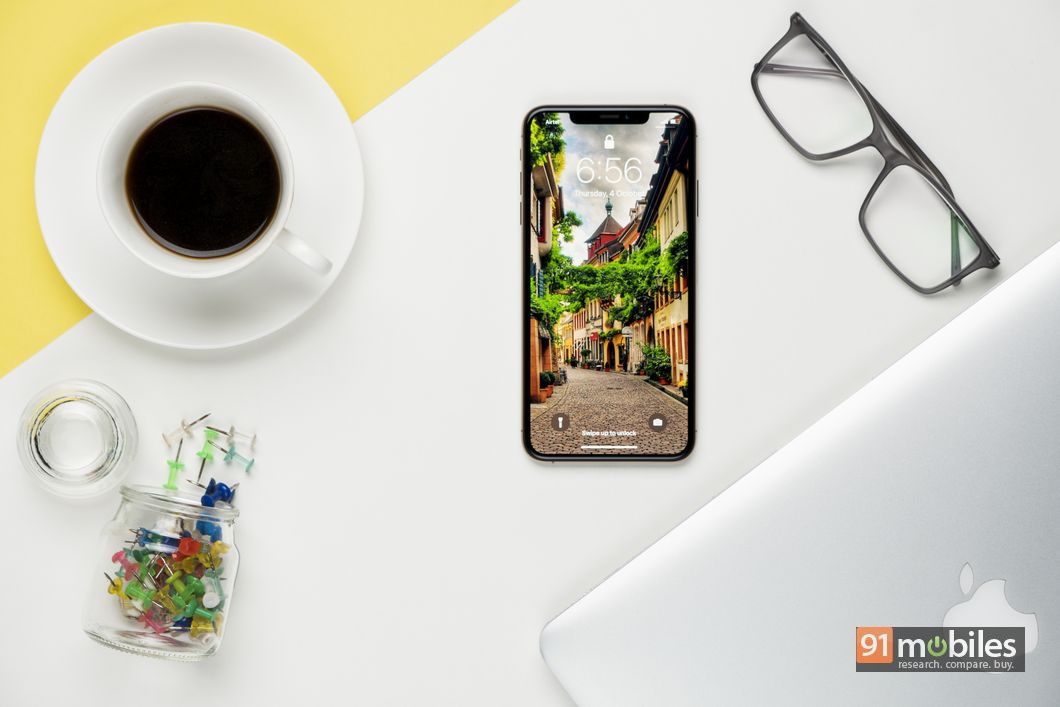 The iPhone XS Max is the largest smartphone yet to come out of Cupertino, and while it retains the same design language as last year's iPhone X, brings a ton of upgrades with it. The most noteworthy of these include the refreshed processor and improved cameras. The one aspect I'm most excited about however, is the dual-SIM support… but Apple being Apple, has chosen a slightly different path to reach that destination. So is the iPhone XS Max for you? I'll try and answer this question by the end of this review, littering the path with more crumbs of info you might find useful. I've jotted down some questions here, the answers to which hold the key to that ultimate query – should you buy one.
Did you say dual-SIM?
I did. Technically speaking, the iPhone XS Max I'm reviewing now, is just a single-SIM device at the moment, and just like Santa Claus is believed to do at Christmas, a software update expected in the next few weeks will climb down the chimney and convert the smartphone magically to dual-SIM (hopefully before Christmas). And once that happens, a dual-SIM iPhone will finally be a reality.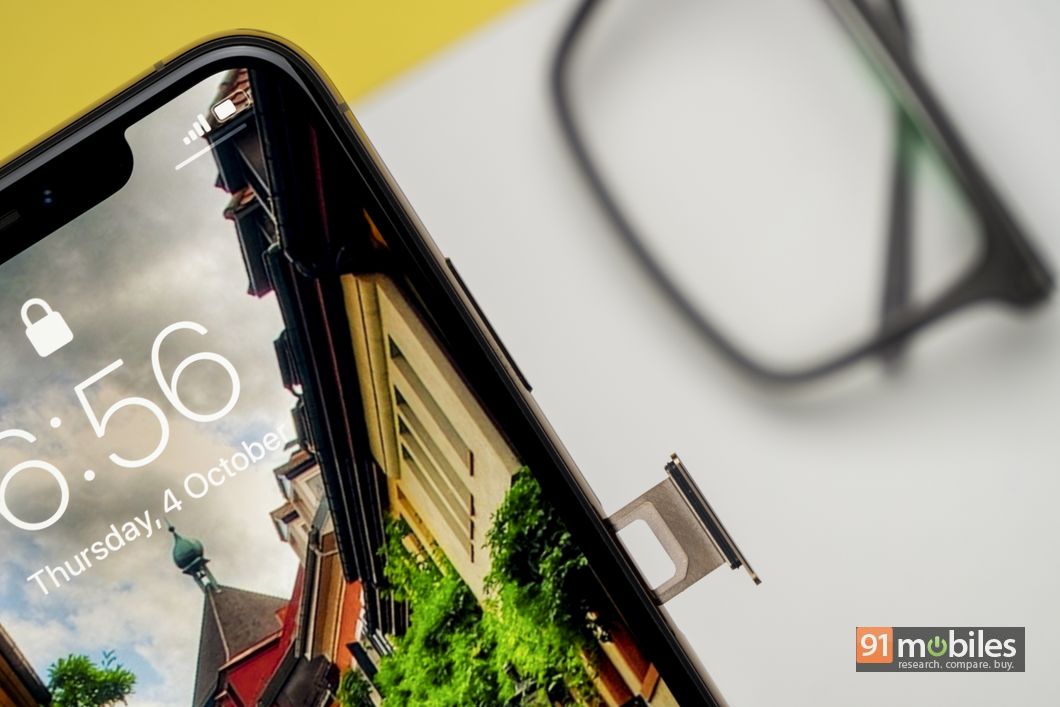 You see, while the iPhone XS Max (along with the XS and the upcoming XR) just has a single slot to accommodate one physical nano-SIM, the device has an eSIM inside. Short for embedded SIM, it can be mapped to any mobile number of your choosing, as long as the operator has enabled support for it. In India, only Airtel and Jio currently offer eSIM support, on the Apple Watch Series 3 GPS + Cellular. The iOS 12.1 update is supposed to bring dual-SIM functionality and it remains to be seen how the operators will implement it. As per Apple though, once the eSIM is enabled, you can use the iPhone XS Max as a regular dual-SIM phone and specify different SIMs for calling and data etc.

Related read: Here's how dual-SIM functionality works on the new Apple iPhones
Let's talk about design, shall we?
If you insist. While last year's iPhone X (review) marked the first real change in iPhone design in years, the XS and XS Max launched this year just carry forward the same design language. So while the X and the XS look exactly the same, the XS Max is just a supersized version of those. The notch is there of course, holding all the wizardry that makes Face ID (Apple's face recognition and authentication mechanism), work. And while I'm on the subject of Face ID, I should mention that it works beautifully and reliably on the iPhone XS Max, even though I think that face unlock on the OnePlus 6 is faster. Don't try and look for a home button or a fingerprint scanner, since those are MIA.


How big is big, really?
Well, coming from the iPhone X, the XS Max definitely feels much larger… and heavier too. I wouldn't say it gets unwieldy, but you should probably avoid it if you prefer compact phones and care for one-handed usage. Physically, the Max is just about the same size as the iPhone 8 Plus (review) from last year, but it feels much bigger because of the all-screen fascia. I'm talking about a difference of a full inch between the screens on these two devices here.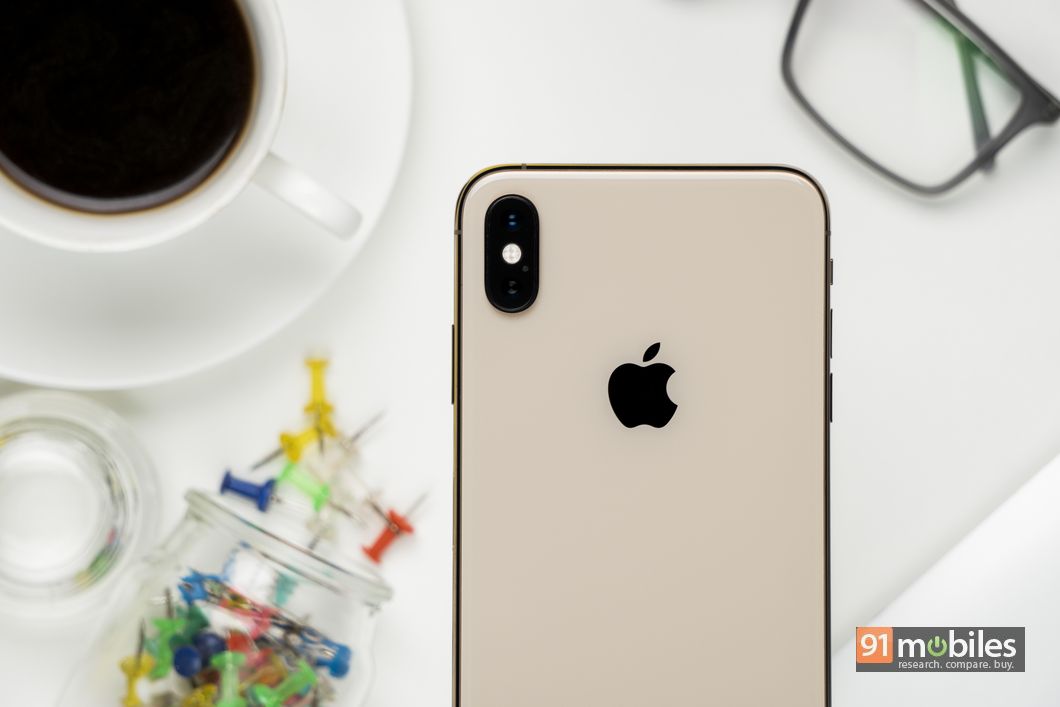 You should know that the XS Max isn't really for tight jeans, skinnies or most ladies' pockets, and if you're a guy, you'll be walking around with a rather large bulge (pretty sure that's the right word) in front if you cram it into your pocket. And since the iPhone XS Max has a flat back, the phone actually feels larger and wider, and doesn't nestle as comfortably in the palm as other large-screened phones like the Samsung Galaxy Note9 (review) and the OnePlus 6 (review), which have curved posteriors. This makes the Max prone to slippage, and believe you me, this is not a phone that should be dropped. Ever.
What's the screen like?
Visual nirvana. DisplayMate has rated the iPhone XS Max display the best yet, and those guys might just be right. The 6.5-inch Super Retina HD display bears a resolution of 2,688 x 1,242 pixels, delivering a density of 458 pixels per inch. And thanks to the use of OLED tech, the display makes the colours pop and the blacks dissolve into nothingness.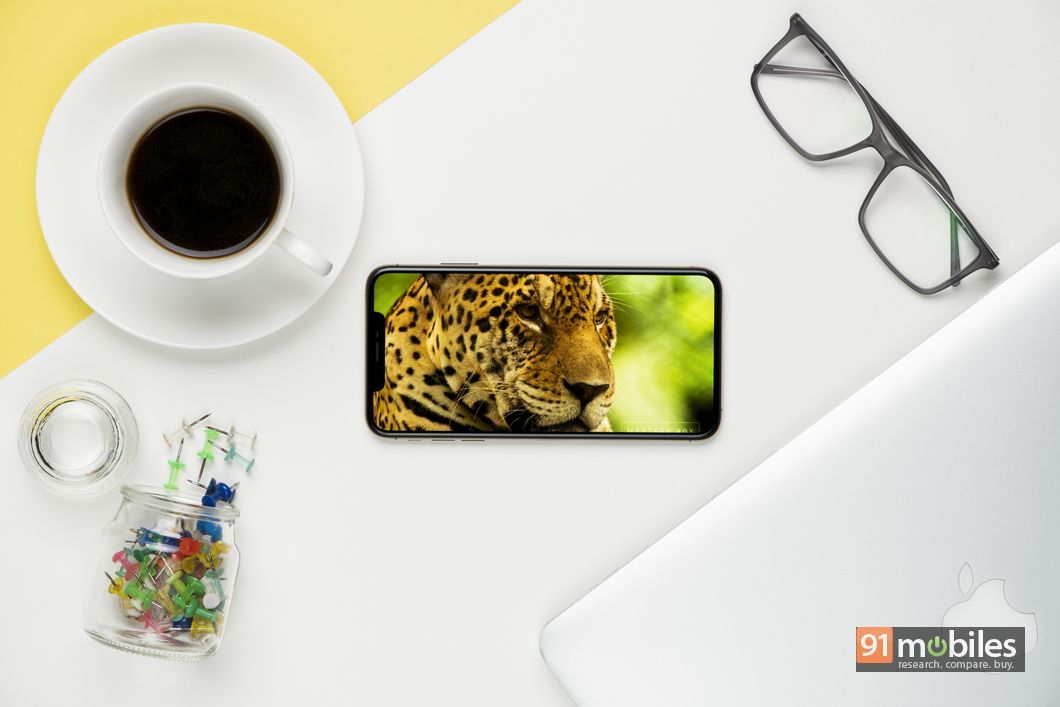 There's support for HDR10 and Dolby Vision, and when you combine that with the stereo sound, you can expect a really immersive experience while viewing supported content from the likes of Netflix. Touch response is excellent as well, and so are the viewing angles. Sunlight legibility is top notch too. In terms of features, you can expect the usual, including 3D Touch support and True Tone that tweaks colour temperature based on ambient light automatically.
Can I use the #ShotOniPhoneXSMax hashtag proudly?
The short answer to that is yes. Weirdly, the long answer to that is yes too. But, I do have a longer version of that. Before I get into the actual shooting prowess, let me just touch upon the specs first. So you get 12MP + 12MP optically stabilised dual cameras at the back, with one of them being a f/1.8 wide-angle and the other being a f/2.4 telephoto lens. The pixel size is bigger this time around, meaning more light can be captured, resulting into better low-light shots. At the front is a 7MP sensor with f/2.2 wide-angle lens for selfies.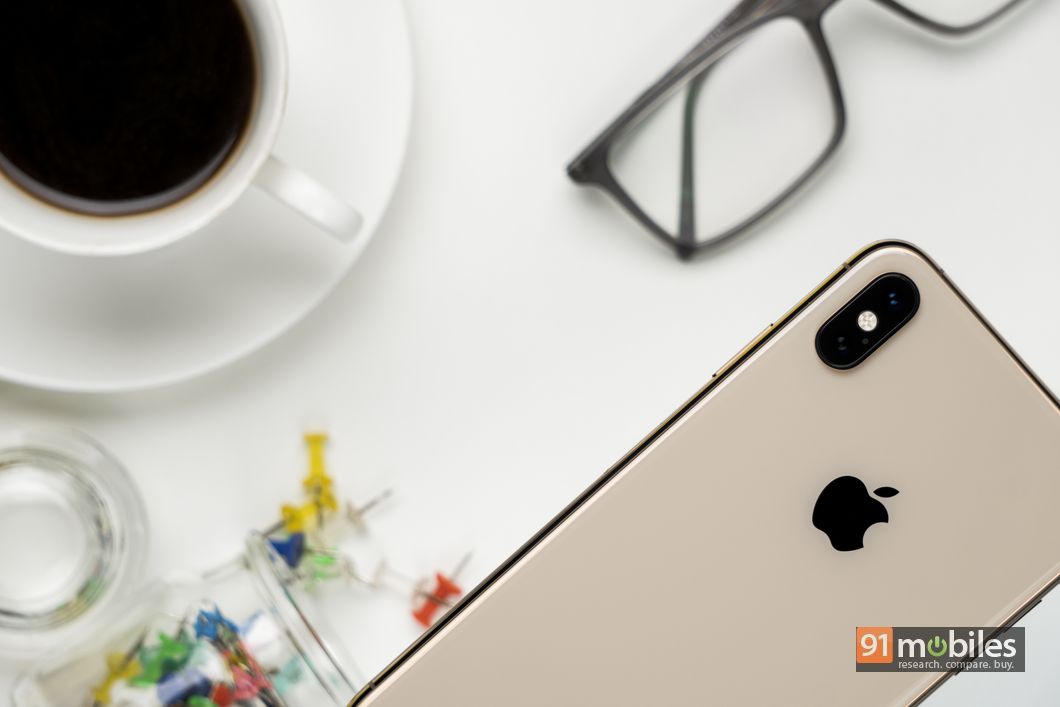 While you can expect the same features such as 2X optical zoom, Portrait mode, 4K video recording at 60 fps, slow-mo, Portrait lighting effects etc seen earlier, the two most noteworthy additions are Smart HDR and depth control. The former takes multiple shots and uses the power of the faster sensor and the more powerful processor to fuse them into one, improving dynamic range. The latter lets you adjust the level of blur on images shot using the portrait mode after shooting. A software update in the future will bring the ability to do this while shooting in real time. Depth control is something we've seen on many Android phones before of course, but it's the first time it's being made available on an iPhone, and is nice to have.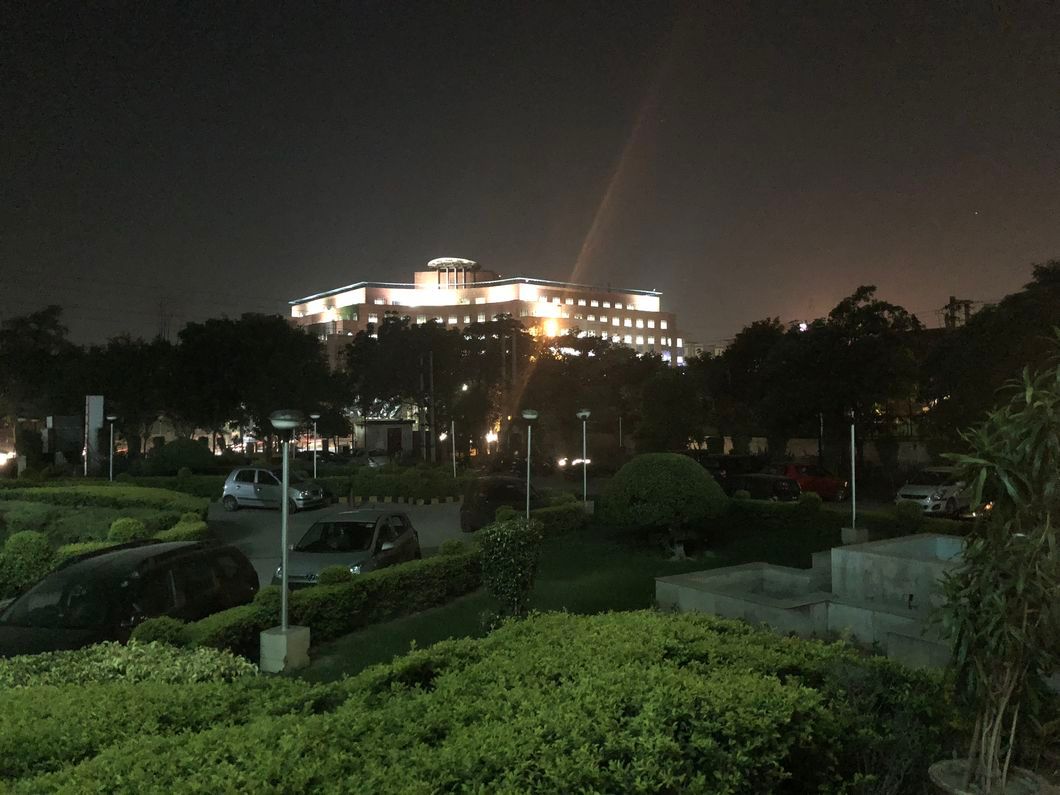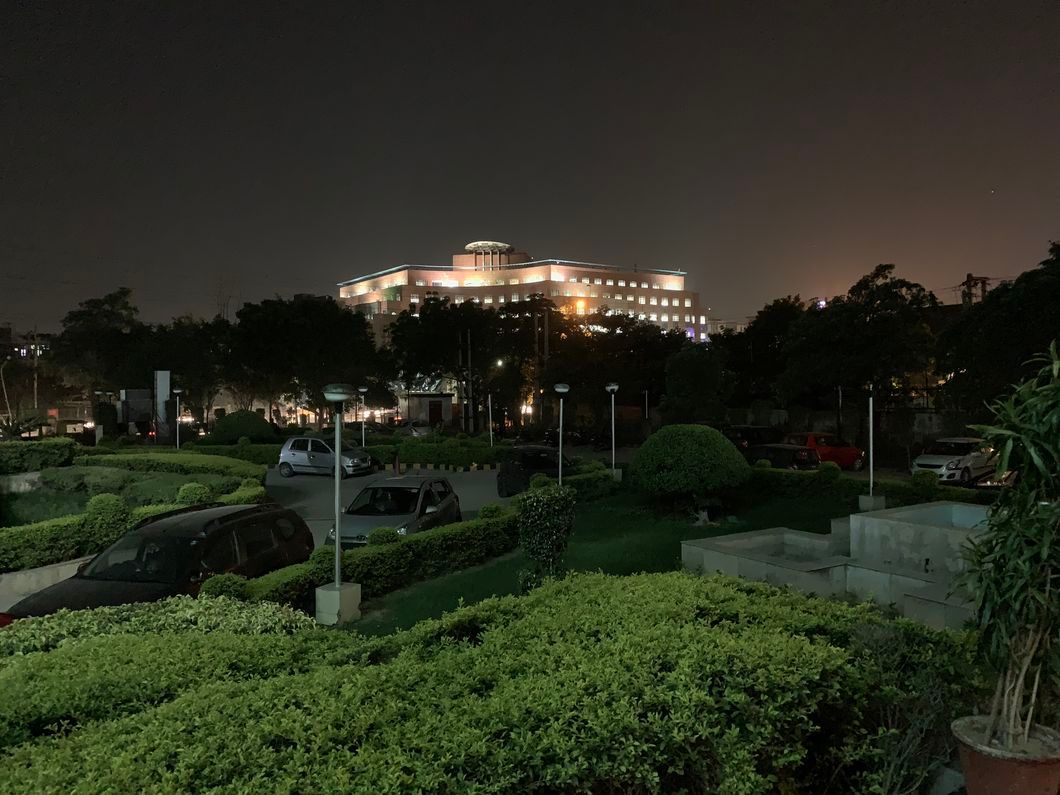 And far as the results are concerned, I think they speak for themselves. Images shot using the iPhone XS Max look significantly better than the ones captured by last year's iPhone X, and this holds true across the board, regardless of shooting conditions. With the XS Max, you get shots that are slightly over-saturated, but show a lot of detail. Noise is kept to a minimum on low-light shots too. The front cam however, is a bit of a hit and miss. That's because selfies turn out soft and over-smoothened on occasion, which is likely a result of post-processing employed by the device. Here are some samples.
Apple iPhone XS Max camera samples
However, I was more interested in figuring out whether the iPhone XS Max is really one of the best out there in terms of shooting prowess, especially as compared to proven champions like the Google Pixel 2 XL and the Samsung Galaxy Note9. While the answer isn't really black and white, I must admit the iPhone XS Max comes really, really close. Many would prefer the Note9's oversaturated shots and extra punchy colours, while others would appreciate the Pixel 2 XL's penchant for capturing things as close to the real thing as possible. The iPhone XS Max seems to fall somewhere in the middle. While I'd still rate the Pixel 2 XL as a better shooter overall, the iPhone XS and the Note9 come pretty close. The Pixel 2 XL seems better for close-ups, HDR shots and portrait images, while the Note9 captures great low-light shots. The iPhone XS Max seems to favour over-saturation to some extent just like the Note9 (losing some detail in the process), which does look pleasing to the eyes. The XS Max still can't separate the subject in the foreground from the background in portrait shots as well as the Pixel 2 XL, or match the Note9's mastery of low light. At the end of day, this could just be nitpicking, and the truth is that most users should be happy with the shots captured by the XS Max's rear shooters. I'm certainly glad that after a gap of a few years, the iPhone is back in the reckoning for the best camera phone of the year award. That said, the Pixel 3 will out in a matter of days… and could change things completely.
iOS 12 looks the same as iOS 11. Is it any good?
Oh yes. iOS 12 brings with it a smorgasbord of new and useful features. For one, notifications from apps are grouped, making the notifications panel much less cluttered than before.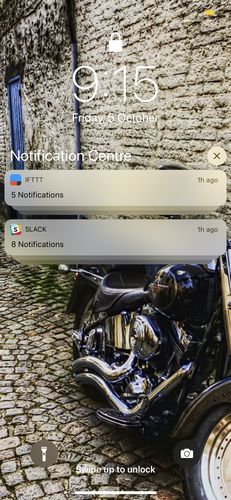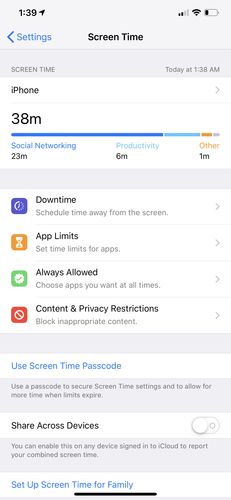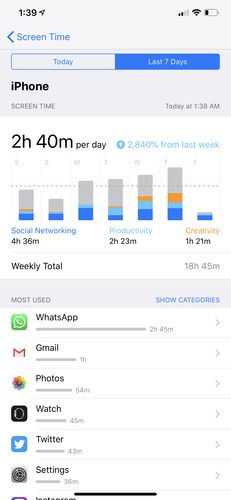 You also have better control over the notifications themselves now, and the new Screen Time feature lets you keep your phone addiction at bay, letting you set limits on app usage, and alerting you when it's time to wind down. Android Pie, Google's latest refresh to its own mobile OS offers something very similar – so not that this is something unique to iPhone. Still, it's nice to know that these biggies are now taking steps to ensure we don't end up getting enslaved by our own gadgets.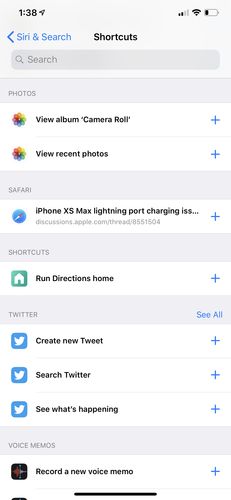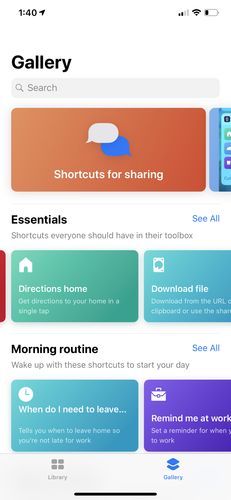 One of the biggest highlights of iOS 12 however, is Siri shortcuts. This feature lets you assign custom voice commands to specific actions, letting you define your own way of interacting with your phone and operating it hands free. The feature is available under Siri settings, and suggests options based on your usage of the device. For example, it'll suggest you set up a shortcut to dial the contact you called last, text the person you messaged last, send a response to the WhatsApp group you interacted with last, etc. And you can do this and much more, all using custom voice commands that you can record.

Then there's the new Shortcuts app, which is an optional download, and takes the same concept to a completely different level. It lets you string a bunch of actions and tasks to a single voice command, giving you a macro you can run with your voice. Truth be told, the Shortcuts app may not be for everyone, but nifty stuff indeed. On the flip side, there are a few apps, popular game PUBG for instance, that are still not optimised for the notch display on iOS, and that's weird considering it's been a full year since the first notch-toting iPhone came out.

Related read: Top 5 features of iOS 12
What can I expect in terms of performance?
There's a lot to look forward to, actually. The A12 Bionic chip that powers the new iPhone is the industry's first 7nm processor, and promises big improvements, both in terms of raw number crunching, and power efficiency. The new Neural Engine also deserves special mention, since Apple claims it handles real-time machine learning, and improves AR experiences, photos and features like Animojis.




I ran AnTuTu on the iPhone X and the XS Max just for the sake of comparison, and the difference in scores is significant. Benchmarks aside, the new phone feels snappier in terms of usage in general, when compared to last year's flagship… though the difference might not be big enough to warrant an upgrade. Needless to say, the heaviest of apps and graphics intensive games can't make the XS Max break into a sweat.
How's the battery life?
Pretty good. The large size allows the iPhone XS Max to pack in a larger battery, and you can expect about a day's worth with medium to heavy usage. Sure, you might still find yourself hunting for a charger by evening if you play games extensively or use the phone as a Wi-Fi hotspot for long hours, but on the flip side, could even return home with 30% fuel left in the tank if your usage is light. Battery life hasn't been the iPhones' strong suit, and coming from the iPhone X, I can personally vouch for that. However, the XS Max surprised me, pleasantly I might add. The phone does takes ages to charge if you use the bundled charger though. No fast charging goodness here, at least out of the box.
What other features can I expect?
Better waterproofing for one. Thanks to the improved IP rating (IP68 to be specific), the iPhone XS Max can survive for longer under deeper water (maximum depth of 2m up to 30 minutes), and won't mind if you spill other liquids like milk or beer (Apple's words, not mine. I swear). Wireless charging is there as well, so is support for fast charging.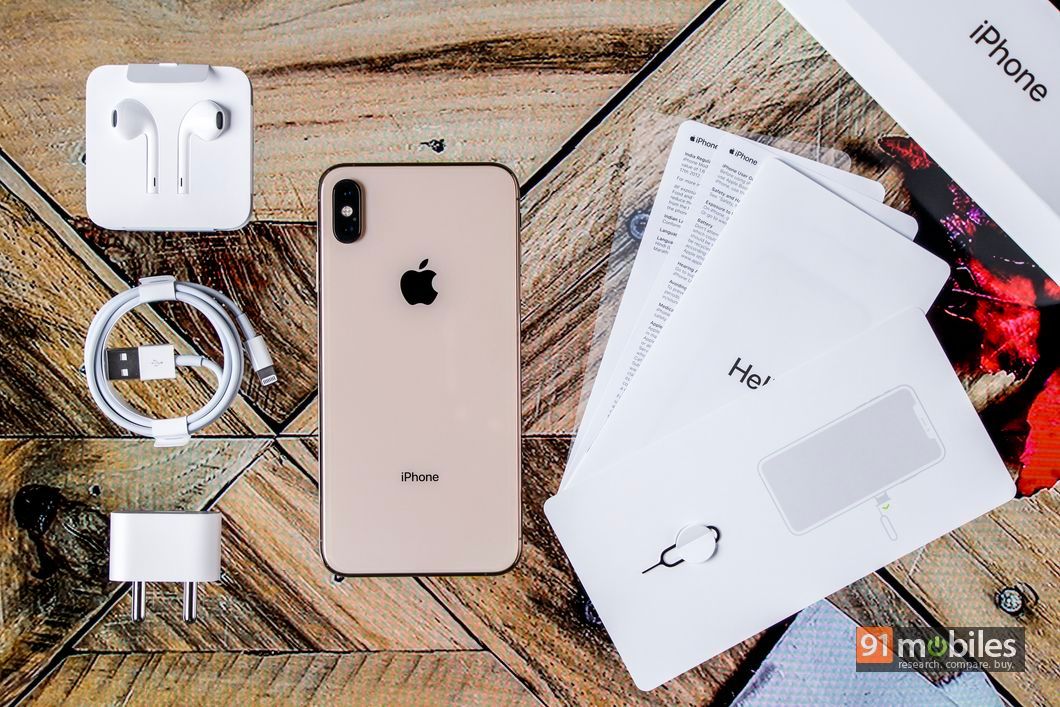 Don't expect a fast charger in the box though – Apple continues to bundle a pre-historic 1A charger in the box that might just have been borrowed from the Benefon Twin I mentioned right at the very beginning. In fact, the Lightning to 3.5mm dongle that was part of the package up until last year has been removed from the box this time. Fun fact 4: Apple is the only trillion dollar company in the world.
Is it for me?
Before you ask yourself that, you need to figure out whether you can afford one, or are ready to sign your life away to EMI schemes. The pricing for the iPhone XS Max starts at a whopping Rs 1,09,900 for the 64GB model, going all the way up to Rs 1,44,900 for the top-end model with 512GB storage. For the same amount of money, you could buy yourself a Samsung Galaxy Note9, and save enough for one more Note9. The opportunity cost is huge. That said, if you have your heart set on it, the iPhone XS Max does make for a worthy purchase.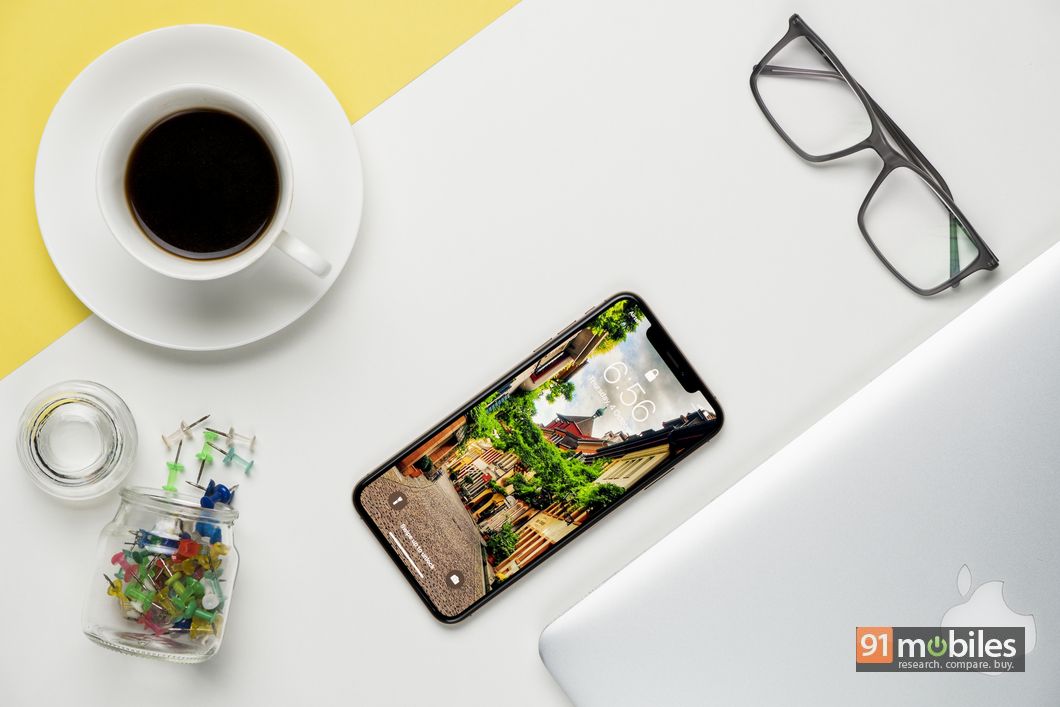 You might think I'm bonkers for saying that, but the fact is that the cost of ownership of a latest iPhone isn't that high, given that these devices usually last long if treated well, keep receiving software updates, and fetch decent resale value when you decide to sell. Deciding between an iPhone and an Android flagship depends on a variety of factors, including personal preference, how heavily you've invested into the ecosystem and related services. Buying an iPhone makes sense if you already own an iPad or an Apple TV for example, as you might have purchased apps, iCloud storage, etc., earlier, or would like to make use of the screen mirroring feature with the Apple TV. If people in your family or peers use iPhones, sharing stuff like images becomes much easier as you can make use of AirDrop. Android phones however, are much easier to pair with smart TVs, most of which use Android-based platforms and offer screen casting / mirroring options.
If you already own an iPhone X, buying the XS Max may not make much sense, but for others, it could work out to be a purchase they won't regret, considering everything it brings to the table. That's provided you can afford one of course. But in case you can't, don't fret – take the Android flagship route instead and save some money for a rainy day.
Editor's rating: 4 / 5
Pros
Superb, super-sized display
Dual-SIM support, finally
Very capable cameras
Smooth performance and good battery life
Cons
More expensive than both your kidneys
Slippery and not comfortable for one-handed use
No fast charger or 3.5mm adapter in the box
Photos by Raj Rout
Competitors for Apple iPhone XS Max
| | | |
| --- | --- | --- |
| Apple iPhone XS Max | vs | Samsung Galaxy Note 9 |
| | | |
| --- | --- | --- |
| Apple iPhone XS Max | vs | Samsung Galaxy S9 Plus |