"The BlackBerry Athena is said to be coming with a Snapdragon 660 processor"
In the past few months, unannounced BlackBerry smartphones have been popping up on benchmarking websites and European device registration databases. The company has already announced that it will be launching two new smartphones this year with physical QWERTY keyboards. These phones allegedly carry the model numbers BBE100-1 and BBF100-1. Now, the codenames for three upcoming BlackBerry smartphones have been leaked alongside some details regarding their features.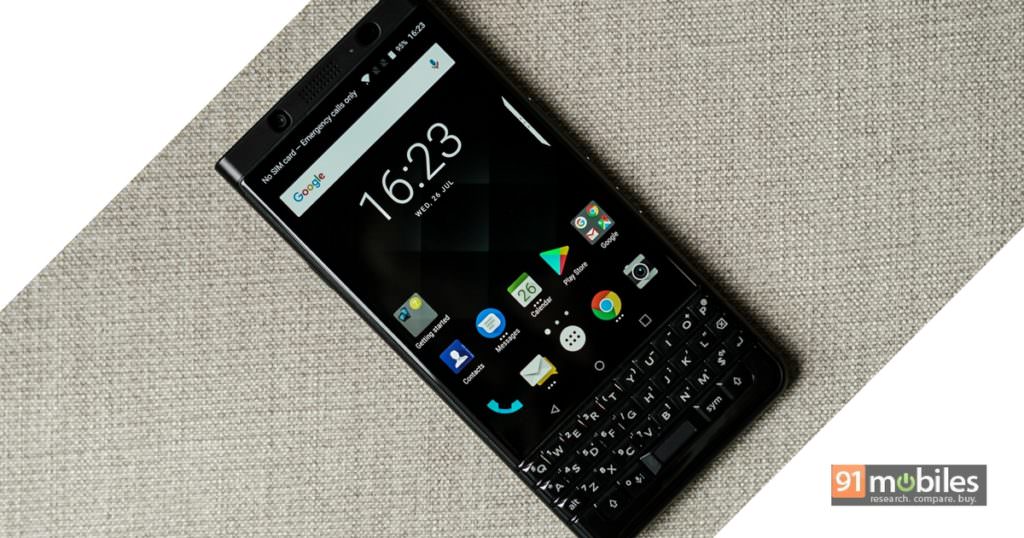 The upcoming BlackBerry phones are allegedly codenamed the Uni, Athena and Luna. The BlackBerry Uno has been spotted in a few trademarks and patents owned by TCL and BlackBerry. Unearthed by LetsGoDigital, the BlackBerry Uni is said to be coming with a design identical to the BlackBerry Priv. The trademarks mostly talk about the camera module of a device, which also indicates that the phone used in the patent could very well be just a reference point.
Moving on to the BlackBerry Athena, CrackBerry suggests that this phone will also feature a physical keyboard, and will come with larger keys than the BlackBerry KEYone. The phone could come with up to 8GB of RAM and 64GB of storage. It is said to be coming with a dual camera setup at the rear with bokeh effect and a Qualcomm Snapdragon 660 processor.
As for the BlackBerry Luna, the source suggests that it should correspond to the model number BBE100-1. The phone will allegedly be a mid-range offering, and is expected to come with a keyboard-based design. Unfortunately, no other details about the Luna are available at the moment.
All three upcoming BlackBerry smartphones are expected to feature touchscreen displays and boot Android Oreo out of the box. There's no concrete information regarding the launch date of these devices. However, reports suggest that the company could unveil, or at least tease these phones at the upcoming MWC in Barcelona this month.