"The Huawei Watch 3 is rumoured to come with a pair of built-in earphones"
Huawei launched the Watch 2 at MWC in Barcelona last year. The wearable was later announced in India in three variants — the Watch 2 Sports, Watch 2 Classic and Watch 2 Sports (4G). Now, it seems that the brand is working on the next-generation of wearable, aptly dubbed the Huawei Watch 3. Huawei recently trademarked three smartwatches, which are speculated to be different models of the Watch 3.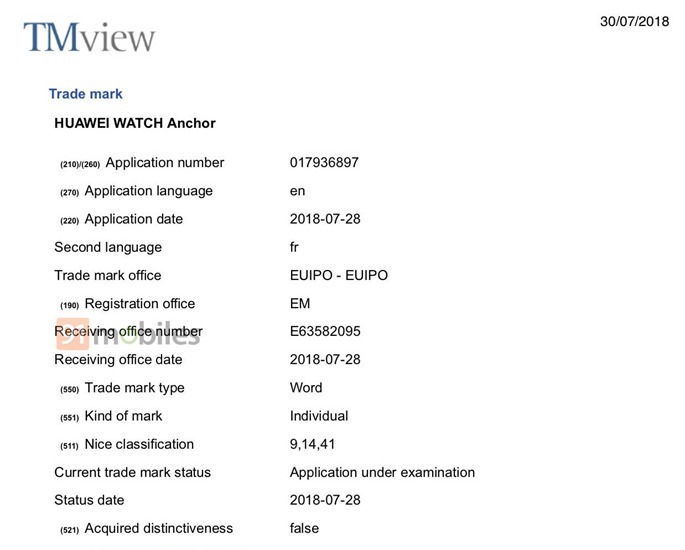 While the trademark listing doesn't reveal any concrete details about the upcoming smartwatch(es), it does mention that the wearable will come with fitness-centric features. The Huawei Watch 3 was also recently spotted in a patent leak, which was found on the website of World Intellectual Property Organization. The patent files had revealed that the forthcoming smartwatch could come with a pair of earphones. The drawings revealed two designs of how Huawei intends to integrate the earphones in the smartwatch.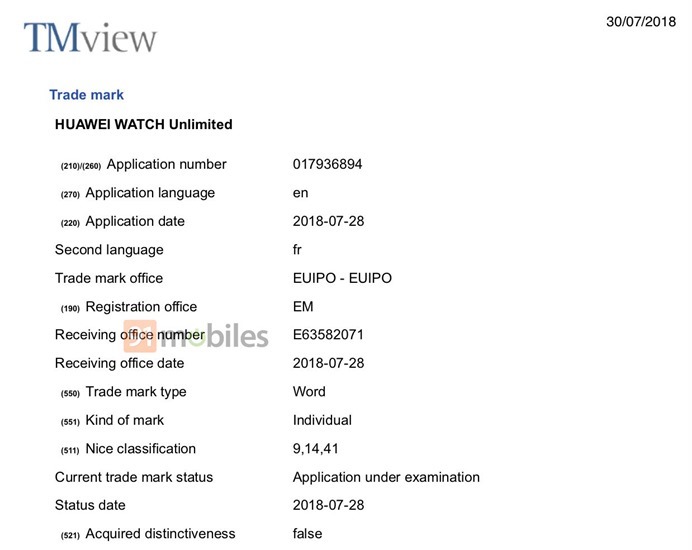 According to the patent files, the smartwatch is expected to come with a capsule-like container between the strap and dial. Another drawing showed that the earphones could be housed in a little container at the bottom of the strap. However, the latter can be dismissed since the drawing showed the container jutting out quite a bit at the bottom. What this means is that users of the Watch 3 will be able to work standalone with the connected smartphone and let users attend calls or listen to music.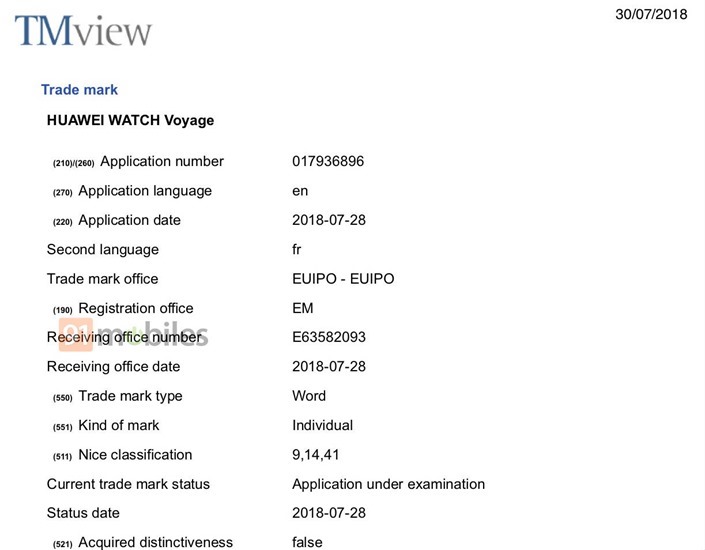 However, considering the fact that the brand has recently launched the Huawei Watch 2 2018 and it's unlikely that we will see the Watch 3 anytime soon. The Huawei Watch 2 2018 was launched in May and is a 4G-enabled wearable that comes with support for nano-SIM or eSIM. We will bring you more updates regarding Huawei Watch 3 as and when they emerge, so stay tuned.