"The Lenovo Yoga Book 2 comes with an AI-enabled keyboard that appears on the second display"
The leading CPU maker, Intel held its keynote today at Computex 2018 being held in Taipei. Lenovo utilised the platform to showcase its breakthrough second-generation Yoga Book at the same event. The highlight of the new convertible notebook is the dual screen arrangement, which we have already seen on ASUS' Project Precog Concept PC (in pictures) showcased earlier today.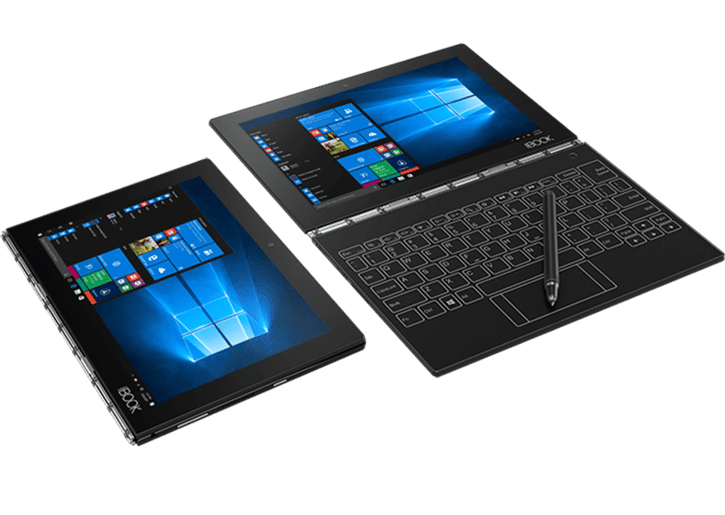 Notably, the second-generation Yoga Book features a dual display arrangement by replacing the traditional physical keyboard and touchpad setup with a second screen. The brand has announced that the newest Yoga Book offers an 'enhanced inking experience' and an 'AI-enabled' keyboard. Lenovo didn't specify what kind of AI features the keyboard will offer. However, we are expecting it to be the same as Project Precog where the display can recognise touch and pull up a keyboard, and if it recognises a stylus, enable a stylus-optimised interface. The newest convertible from the brand is expected to come powered by high-end Intel processors. However, the brand didn't reveal any further details about the new Yoga Book.
Interestingly, the first generation Yoga Book that was unveiled at IFA 2016, came with a flat keyboard featuring virtual keys that can double up as a writing surface. Lenovo has assured that more details on the Yoga Book 2 will be revealed later this year.