"The Helio M70 promises speeds of up to 5Gbps"
There's little doubt that 5G networks will usher us into a new era of computing, with all our devices communicating with each other in real time, without any latency. While leading chipmaker Qualcomm announced its 5G initiative earlier this year in partnership with various smartphone manufacturers, Taiwanese brand MediaTek has unveiled its first 5G chip today. Speaking at the ongoing Computex event in its home country Taiwan, MediaTek's President Joe Chen announced that its modem will be commercially available in 2019. Christened the Helio M70 modem, the chip promises impressive speeds of up to 5Gbps. MediaTek has collaborated with companies like Nokia, NTT Docomo and Huawei for its upcoming 5G modem.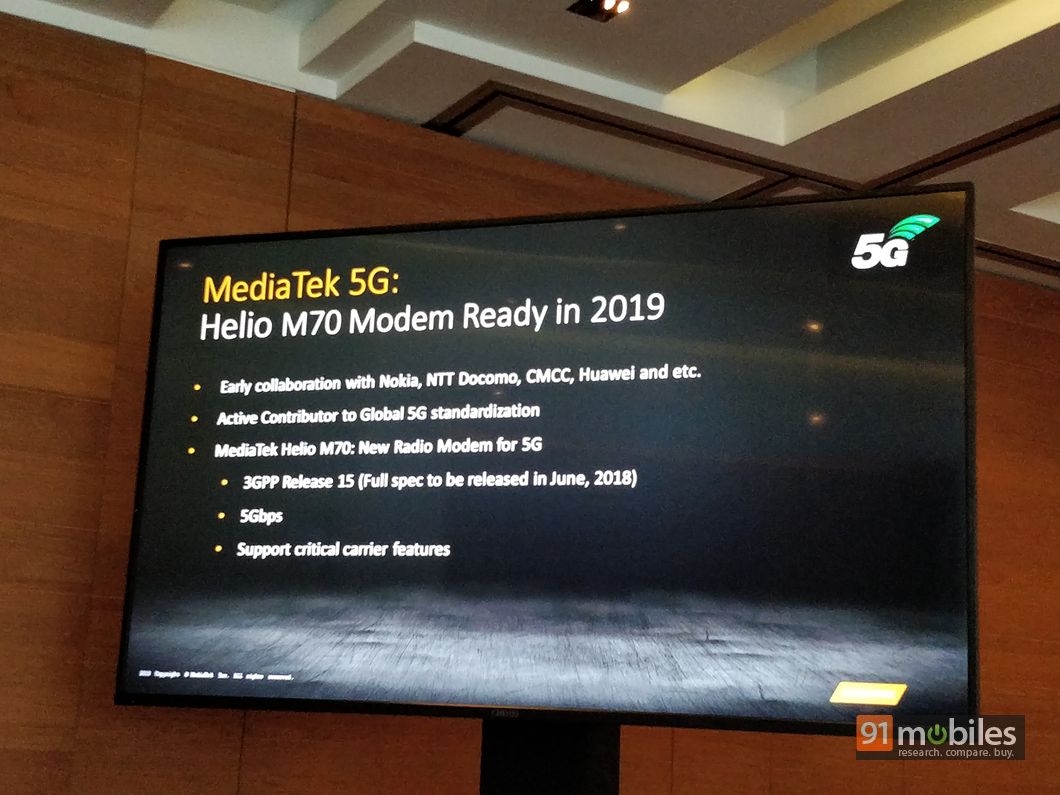 The company is also participating actively in drafting the 3GPP Release 15 for next-gen networks, which is expected to be released sometime this month. The brand is also helping countries across the world to develop 5G standards and already conducting field trials. The Helio M70 modem will be available to phonemakers in 2019, but sadly no specs have been shared by MediaTek yet.
Replying to questions from media, Chen clarified that the modem will be available as a discrete solution. The brand will also launch an integrated SoC with a 5G modem, but it might not be with the Helio M70 and there's no timeline for the same either. Along with smartphones, MediaTek envisions that its modem will be utilised in Mi-Fi devices, smart TVs and even automobiles.

Disclosure: this writer is attending Computex in Taiwan on MediaTek India's invitation.