"The Nokia 6.1 comes with a Snapdragon 630 processor and a single 16MP rear camera with Zeiss optics"
Last year, the world sat up and took notice as one of the most iconic smartphone brands made a comeback in the industry. You guessed it, I was referring to the Finnish giant Nokia, which now operates under the helm of HMD Global and now has quite a few offerings under its name after getting back into the business. As it is Nokia's second year in the industry after its comeback, the company hopes to right some wrongs and improve its first generation of Android smartphones.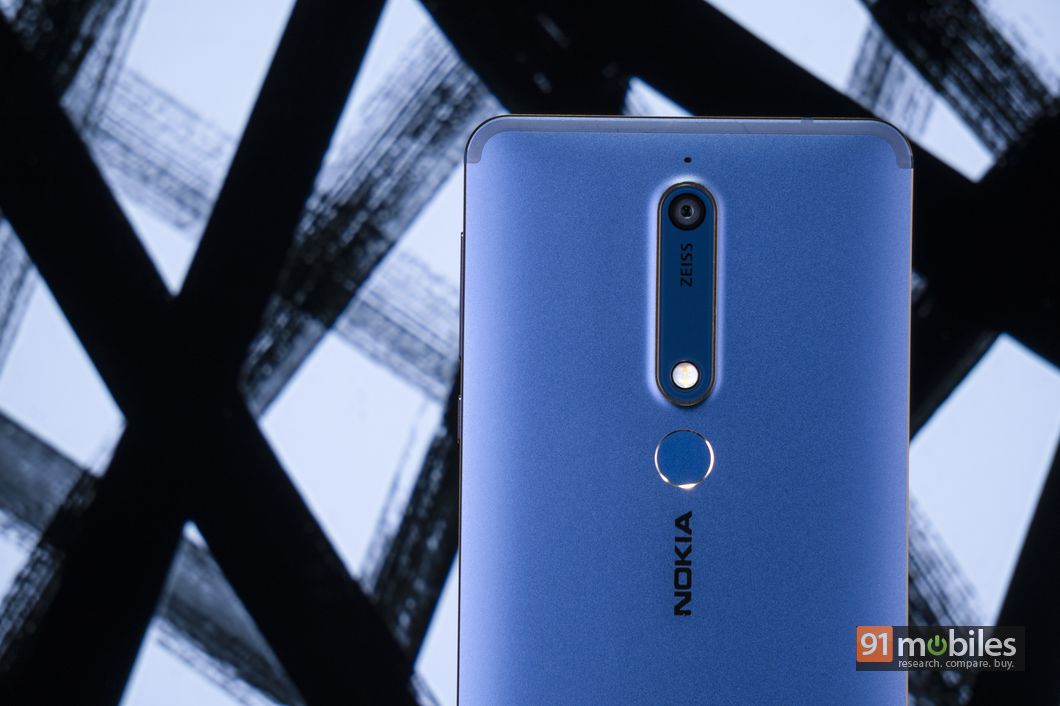 We recently reviewed the Nokia 8 Sirocco, which is a powerful, loaded flagship that boasts a breathtaking design. Today, we'll be taking a closer look at the Nokia 6.1 a.k.a the Nokia 6 (2018) a.k.a the new Nokia 6, which besides its confusing moniker, features a lot of improvements over its namesake predecessor that came last year. However, with brands like Xiaomi, ASUS, and Honor tightening their grip in the affordable segment, can the new Nokia 6 lure buyers to the company's doorsteps? Let's find out.
Specs at a glance
Display
Size
5.5 Inch
Resolution
Full HD (1080 x 1920 pixels)
Performance
CPU
Octa core, 2.2 GHz, Snapdragon 630
RAM
4 GB
Storage
Internal memory
64 GB
External memory
Up to 128 GB
Battery
Capacity
3000 mAH, Li-ion, Non removable
Talktime
Up to 16 Hours (2G)
Standby Time
Up to 507 Hours (2G)
Camera
Primary camera
16 MP
Secondary camera
8 MP
Connectivity
Network support
Dual SIM 4G
Other options
Wi-Fi, Bluetooth 5.0, GPS
Others
Battery Capacity
3000
Operating system
Android 8.1 Oreo
The lowdown
The Nokia 6.1 is truly a stunning smartphone. It's designed in a similar fashion as the Nokia 6 from last year, utilising a single slab of series 6000 aluminium for its construction. However, this time around, you'll find a copper-coloured trim that runs along the sides, around the rear camera module and the fingerprint sensor, adding a nice element of style to the Nokia 6.1's design. Coupled with the matte finish on its back and its exquisite bluish-gold colourway, I wouldn't be surprised if I saw the smartphone being used as a prop in commercials by designer brands.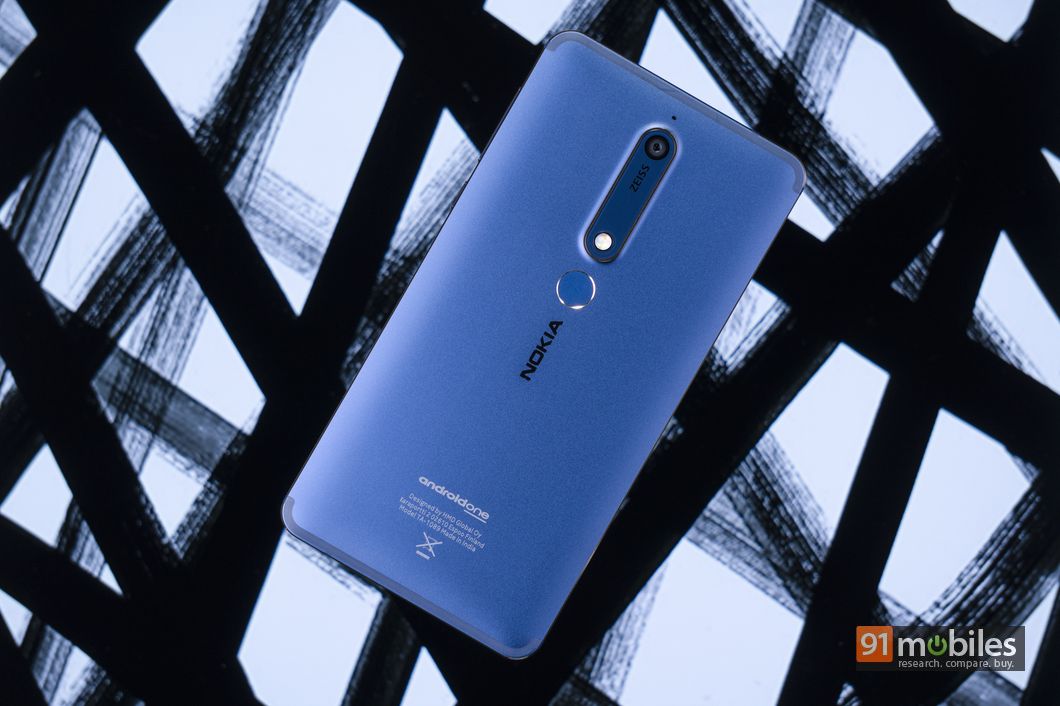 Thankfully, the company isn't compromising on function for form, and much like its predecessor, the new Nokia 6 is built like a tank. The smartphone is a godsend for the faint of heart, and you'll be instilled with confidence whenever you're holding the device. Despite not being one-hand friendly, I didn't think twice about using the Nokia 6 (2018) carelessly with just one hand. After all, I'm sure Gurgaon can afford another pothole should the device slip and fall on the pavement.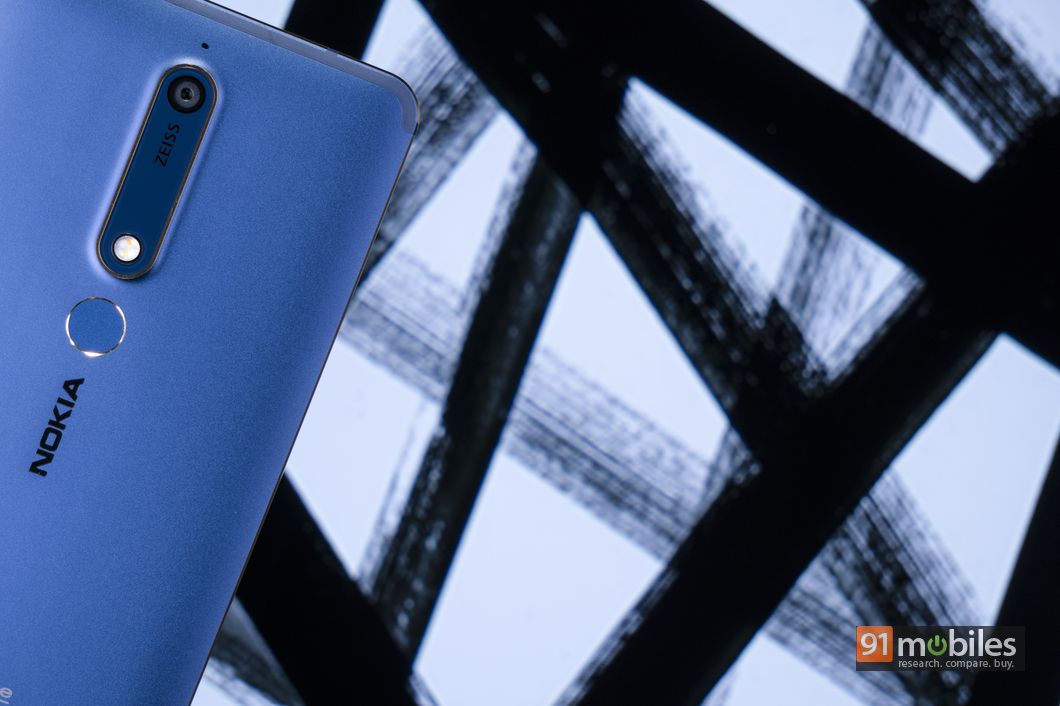 While I'm all in for tall displays which offer more screen real estate without increasing the dimensions of a phone, I'm not really a big fan of the new fad of notched displays seen on many new Android phones. Which is why I think the Nokia 6.1 with its 5.5-inch 16:9 display comes as a breath of fresh air.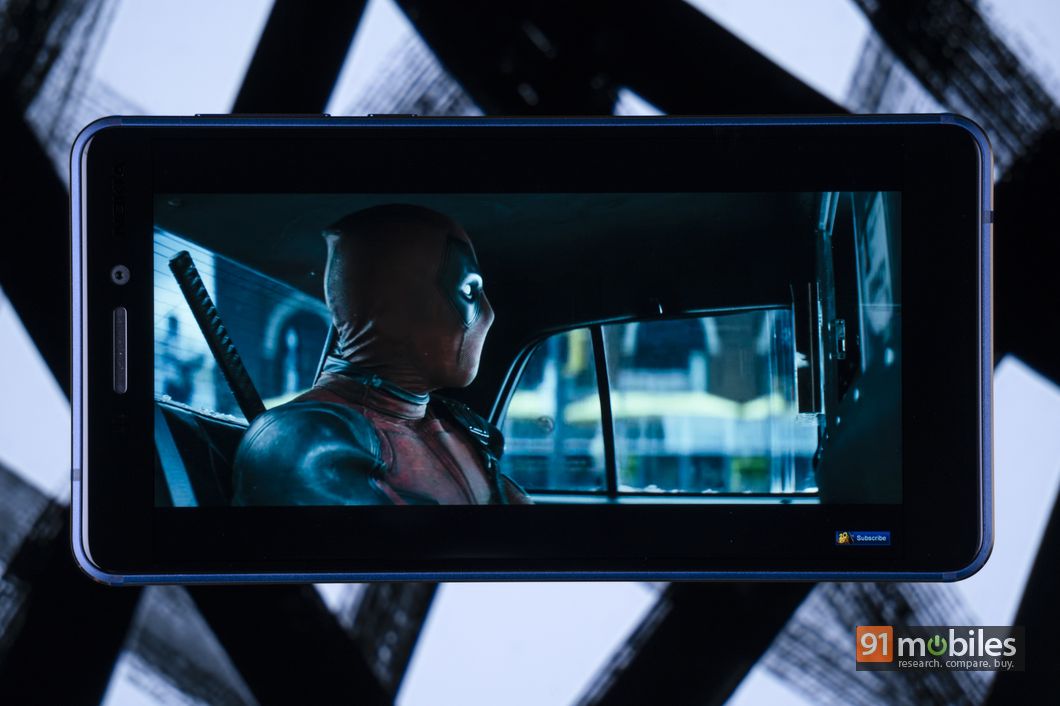 Moreover, pixel-peepers will be glad to know that the smartphone ships with a full HD IPS LCD panel which is plenty sharp and sufficiently bright too. Consequently, consuming media on the smartphone is an enjoyable experience and I didn't once feel like I was compromising by not opting for a smartphone with a taller display.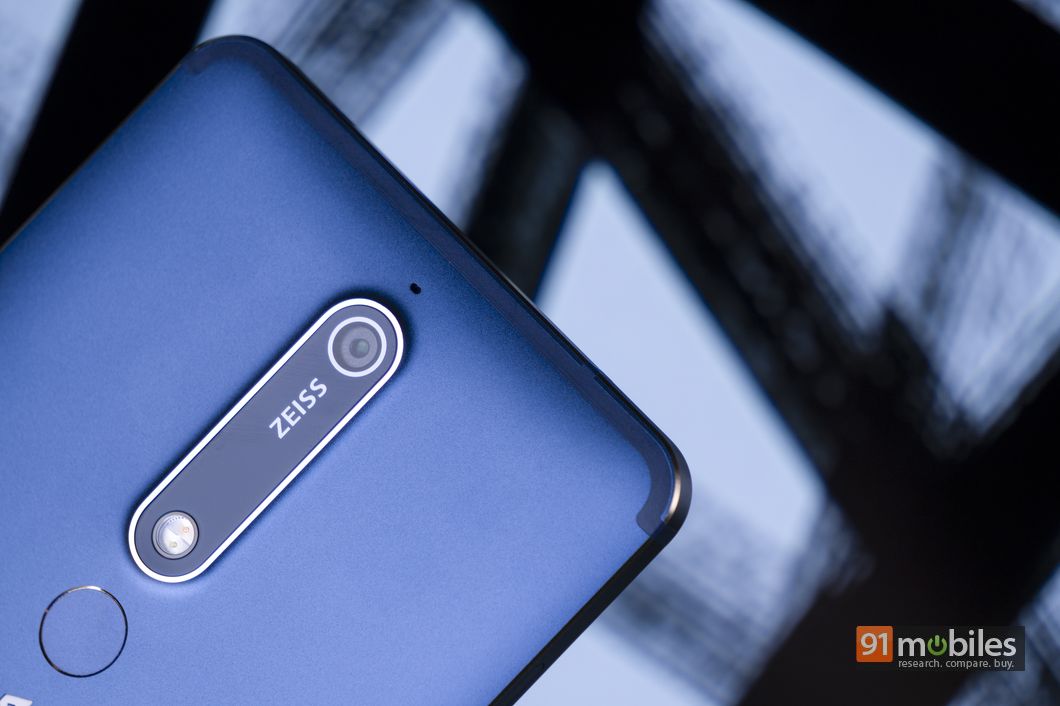 The camera setup on the newer Nokia 6 remains mostly unchanged from last year and you'll still get a single 16MP f/2.0 sensor on the back and an 8MP f/2.0 selfie-shooter on the front. However, the smartphone now makes use of a Zeiss lens and Nokia has even bundled its pro camera app with the device. Now, unlike the competition, the newer Nokia 6 doesn't make use of fancy AI algorithms or dual cameras to shoot high-quality images. Regardless, I was quite impressed with the smartphone's 16MP shooter which managed to click some excellent shots under ideal lighting conditions which are easily on par with the competition.
There are ample details in the images, the dynamic range is good and the built-in HDR mode is subtle and doesn't make the scene feel unnatural. Moreover, despite not shipping with a dual-camera setup, the Nokia 6.1 offers a nice depth of field effect when you're clicking macros. Unfortunately, the camera fails to impress when clicking images in dim or lowlight scenarios and even if you manually boost the ISO by using the pro mode, you'll rarely ever get a serviceable image at night. Making matters worse is the smartphone's 8MP selfie camera, which is just not good enough to entice the young selfie-generation, as it clicks images which are inferior to the competition.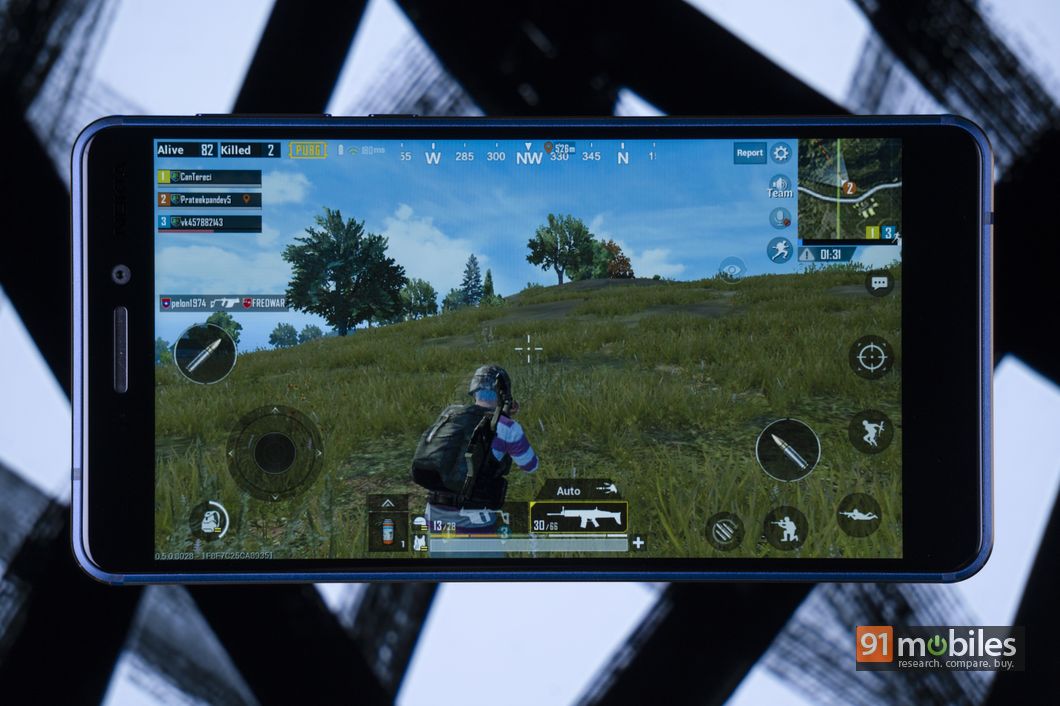 Nokia's decision to opt for an entry-level Snapdragon 430 SoC to power last year's Nokia 6 didn't sit well with a lot of fans, especially since the smartphone was competing in the mid-range segment. Well, I'm happy to report that Nokia has equipped this year's model with a much more capable Snapdragon 630 octa-core processor which is clocked at 2.2GHz. Unsurprisingly, I didn't come across any issues with the smartphone's performance – apps opened quickly, the UI felt snappy and multitasking was a breeze thanks to the handset's 4 gigs of RAM.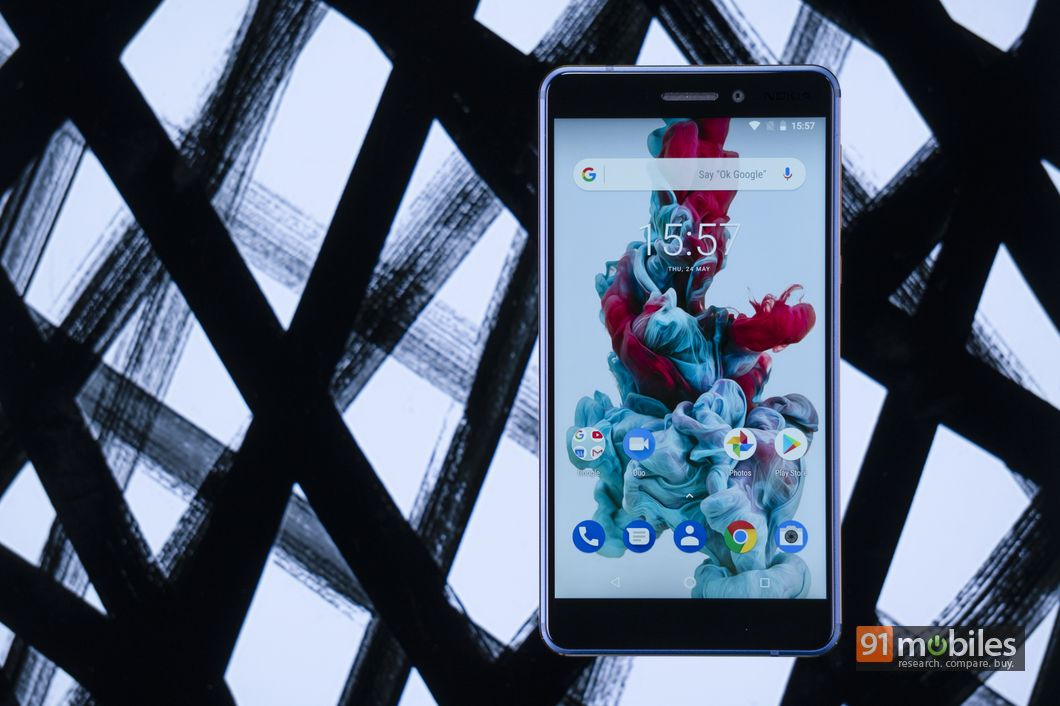 That being said, you'll have to wait patiently for heavy apps and games to load. Moreover, if you're a hardcore mobile gamer, then you'll have to tone down the graphics settings on intensive games like PUBG and Asphalt 8. The games are still very much playable, but it's difficult to spot enemies from afar when you're playing PUBG on the lowest possible settings. Everything considered, I still feel that the Nokia 6.1 is an excellent performer and it can easily stand its ground against the competition in the affordable segment.
Battery-wise, the 3,000mAh cell fueling the Nokia 6.1 struggled to see me through the end of a day on heavy usage. Going by the smartphone's thick chassis, I would've liked to see a more capacious battery similar to the likes of the Xiaomi Redmi Note 5 Pro and the ASUS Zenfone Max Pro M1. The smartphone's saving grace is that it comes with a USB Type-C port this time around which is compliant with Qualcomm's fast charging standards, allowing you to hit the 100-percent mark in less than 90 minutes.
Nokia's entire smartphone lineup for 2018 is part of Google's Android One program, which is great news for Android purists. What this means is that the smartphone runs stock Android Oreo and comes with absolutely no bloatware or any unnecessary additions to the operating system. Moreover, Android One smartphones are guaranteed regular software updates and are among the first to receive the latest security patches. As it stands, the Nokia 6.1 is your best bet if you want a smartphone running stock Android in the affordable segment.
Verdict
Despite missing out on the in-vogue bezel-less trend, the Nokia 6 (2018) is undoubtedly one of the most good-looking smartphones in the affordable segment right now. Moreover, it's a drastic improvement over its predecessor as it features improved camera capabilities, smoother performance and comes with a promise of software updates for at least the next two years. The battery life could've been better and I would've liked to see a more capable selfie-camera, but the Nokia 6 (2018) is a compelling smartphone nonetheless.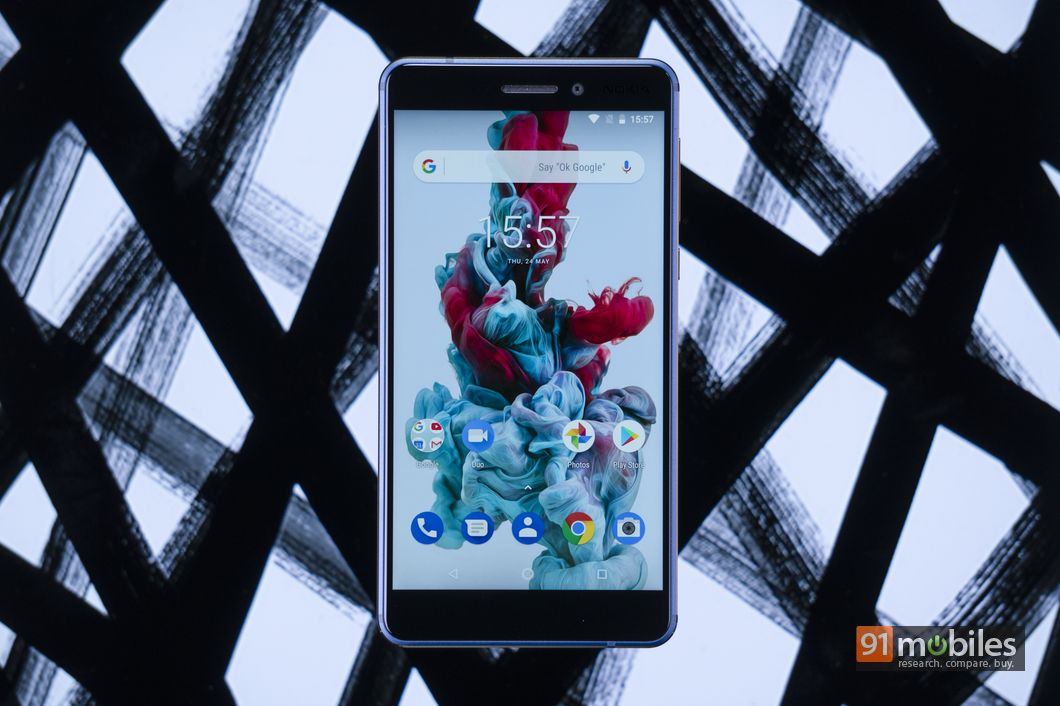 Unfortunately, the affordable segment has become exceedingly competitive in recent years and in today's day-and-age, being good is just not good enough. The Nokia 6.1 retails for Rs 18,999 for the 4GB RAM variant, but for Rs 4,000 less, one could instead opt for the Xiaomi Redmi Note 5 Pro which ships with a faster processor, a bigger display, a more capacious battery and a better camera setup. You could save even more by opting for the ASUS Zenfone Max Pro M1 (review), which shares most of its core specifications with the Xiaomi Redmi Note 5 Pro (review). That said, I think the new Nokia 6 should find many takers, given that it gets quite a few things right. All in all, I am waiting to see what the Finnish giant cooks up next. After all, third time's the charm, right?
Editor's rating: 3.5 / 5
Pros:
Stunning design
Android One device
Good performer
Cons:
Sub-par cameras
Unsatisfactory battery life
Photos by
Raj Rout
Competitors for Nokia 6.1 (Nokia 6 2018)
| | | |
| --- | --- | --- |
| Nokia 6.1 (Nokia 6 2018) | vs | Xiaomi Redmi Note 5 Pro |
| | | |
| --- | --- | --- |
| Nokia 6.1 (Nokia 6 2018) | vs | Asus Zenfone Max Pro M1 |