While most people know of Samsung as smartphone and home appliance giant, not many are aware that it's also a big name in the audio segment. The Chaebol acquired HARMAN in 2017, which has brands like AKG and JBL under its belt. These brands, in turn, are quite aggressive in terms of expanding their product portfolio, and that brings us to the AKG Y500. Launched recently at an attractive price tag of Rs 9,999, the Bluetooth headphones seem to be offering solid capabilities, on paper at least. So do they justify their price tag, and more importantly are they the best pair of headphones under Rs 10k? Let's find out in this review, shall we?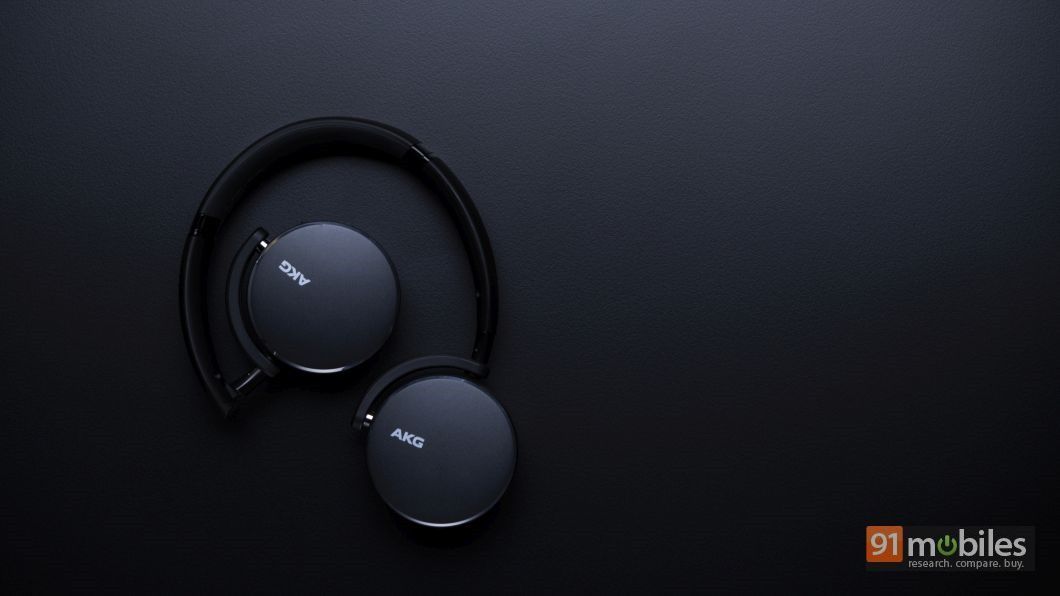 Specs at a glance
Weigh 230g
40mm drivers
16KHz to 22KHz frequency response
32Ohm impedance
900mAh battery
Design and build quality
The AKG Y500 headphones are instant attention-grabbers, thanks to their unique design. Unlike over-the-ear headphones which are becoming more common, these are on-ear type. Add to it the all-black hue, and they are as classy as it gets. You can also opt the pair in blue or green paintjobs.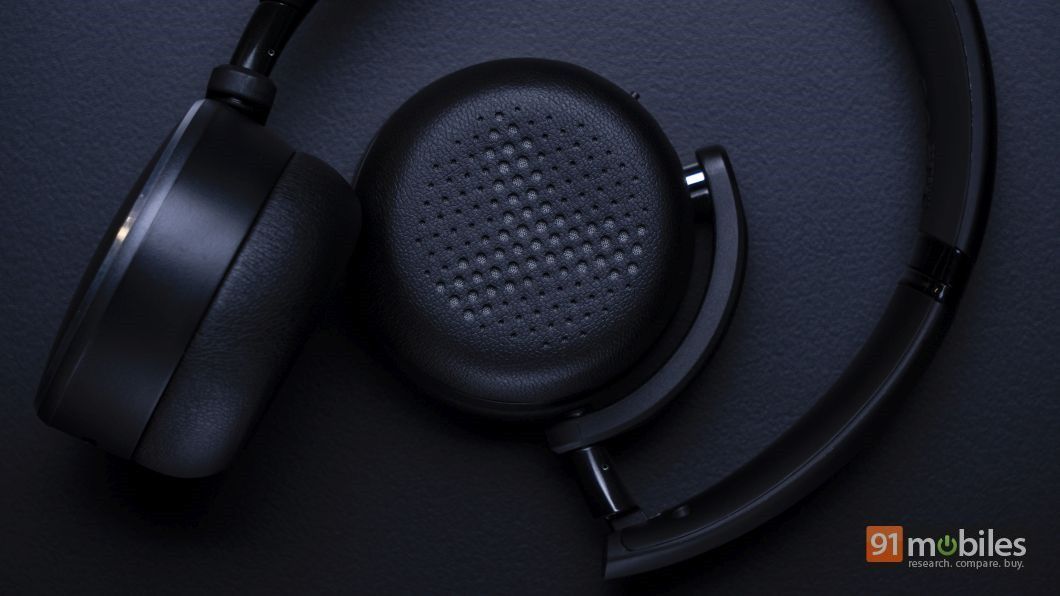 And I'm sure that you must be wondering if the on-ear headphones would be as comfortable as over-the-ear ones. Believe me, AKG's offerings are among the most comfortable pair of wireless headphones I've worn. They fit snugly on your head and ears with an easily-adjustable band, have a really good cushion against the earcups and are lightweight. In short, I never had any issues in keeping them over my ears for long durations. Though of course, as you could guess, these aren't meant to be used while running or doing any physical activity.
The AKG Y500 are built quite well too, and yet are easy to carry thanks to their foldable design. In terms of buttons, the right side gets the power switch that also lets you enable the pairing mode, an Ambient Aware button and a micro-USB port for charging. Now I don't have to express my disappointment for the choice of the port as it baffles me why anyone would opt for older-gen interface instead of the Type-C socket. Towards the left, you'll find the volume buttons, a play / pause button and a 2.5mm audio interface. That means, you'll always need to keep the bundled cable handy if you want to connect it via the 3.5mm headphone socket to a device.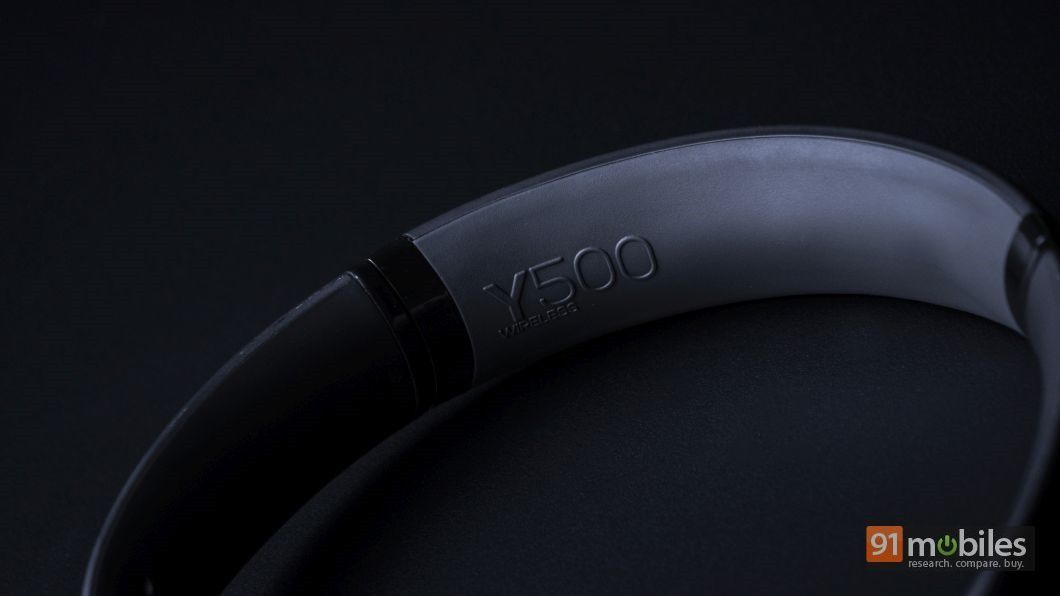 The ambient aware key, as the name suggests, lets you listen to your surroundings while continuing to play the audio.
Audio performance
Not just looks, the AKG Y500 is a surprise package in terms of the sound too. The headphones do justice all genres by getting the basics right. Unlike many other brands, the pair isn't necessarily tuned towards bass – which is also due to the fact that these don't cup the ear, unlike an on-the-ear headphones. So if you are a basshead, then these might not be the best choice for you, but for everyone else, the Y500 are a stellar option.
That's because they offer excellent sound signature and maintain the song's essence across genres. The output is well balanced and vocals are reproduced nicely too. Listening to Adele's Hello from the other side was a delight as the singer's high-pitched voice in one of the instances doesn't pierce through one's ears. The sound stage is quite wide too, which is particularly noticeable while listening to rock songs such as Guns n Roses' Paradise City, where one can easily discern all the notes of the electric guitar. And if you plug in the cable, then the AKG Y500 become even better.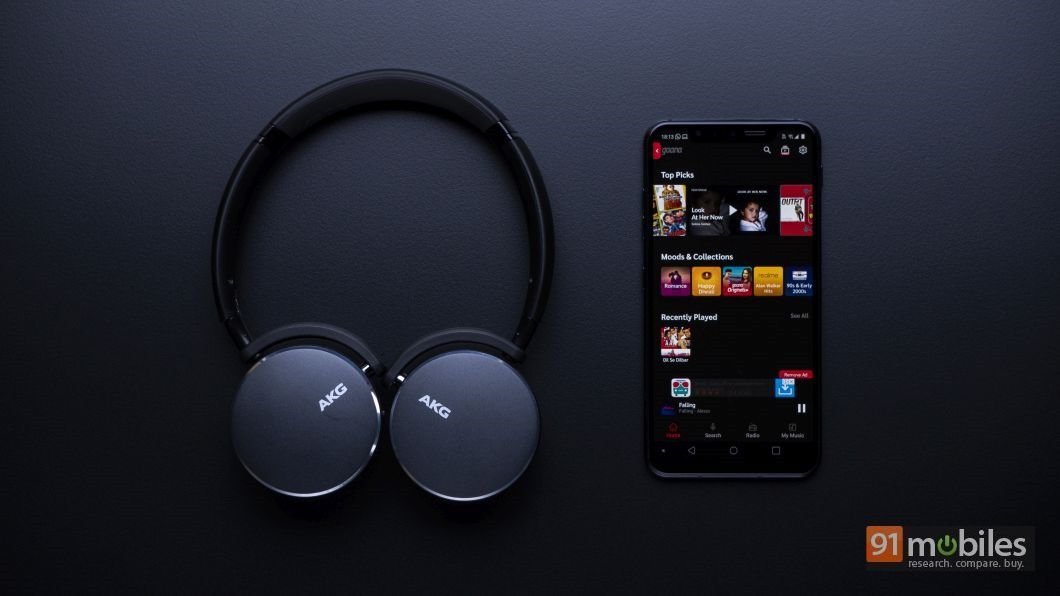 I also liked the fact that the music playback pauses as soon as you remove the headphones. While this works really well, the song doesn't always resume playing as you put them back on which is slightly frustrating.
As far as connectivity is concerned, setting them up for pairing is quite seamless and they can connect to two devices simultaneously too. Sadly though, the Bluetooth connection does get brokem at times which affects the listening experience. I also missed LDAC support, as the accessory only comes with support for SBC and AAC codecs.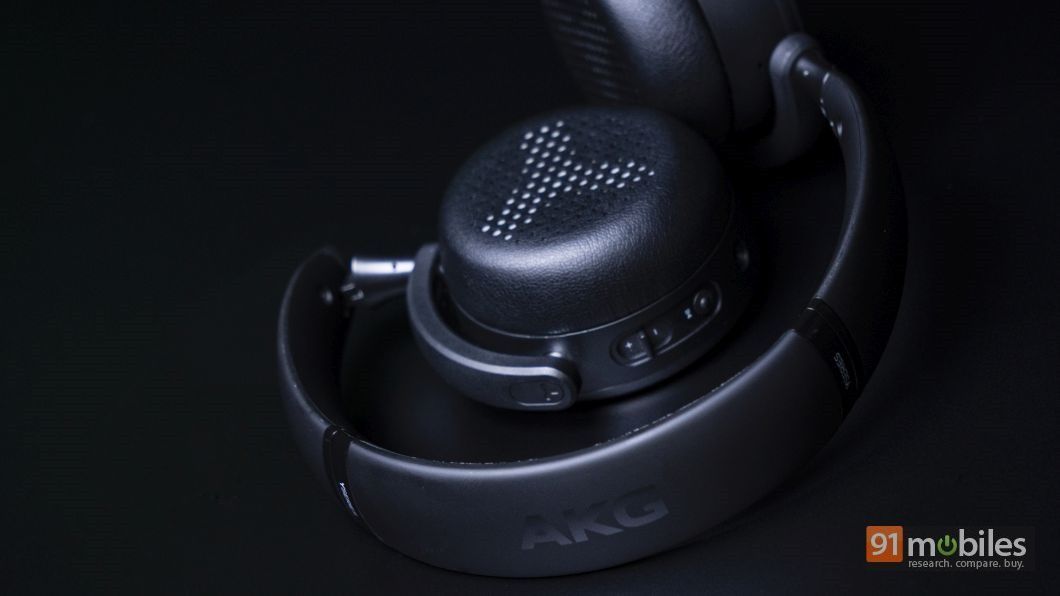 While good design and sound quality are expected of wireless headphones, battery backup is AKG Y500's trump card. I've always been wary of Bluetooth earphones and carry spare 3.5mm earphones (which disappointingly, don't work with smartphones that lack the interface) since they need to be charged often. The Y500 on the other hand, can easily last up to a week if your usage is intermittent. Battery life is rated for 33 hours, and they do seem to be living up to that promise. Even with heavy usage, they doesn't require juicing up for almost three days, which is simply outstanding. Perhaps my only grouse in this section is that the battery drains quickly after it reaches 20 percent levels, which doesn't seem to be holding up to the battery percentage readouts otherwise.
Verdict
The AKG Y500 wireless headphones tick all the right boxes. They have a good, easy-to-carry design, impressive sound and great battery life – all at a price that's not hard to digest.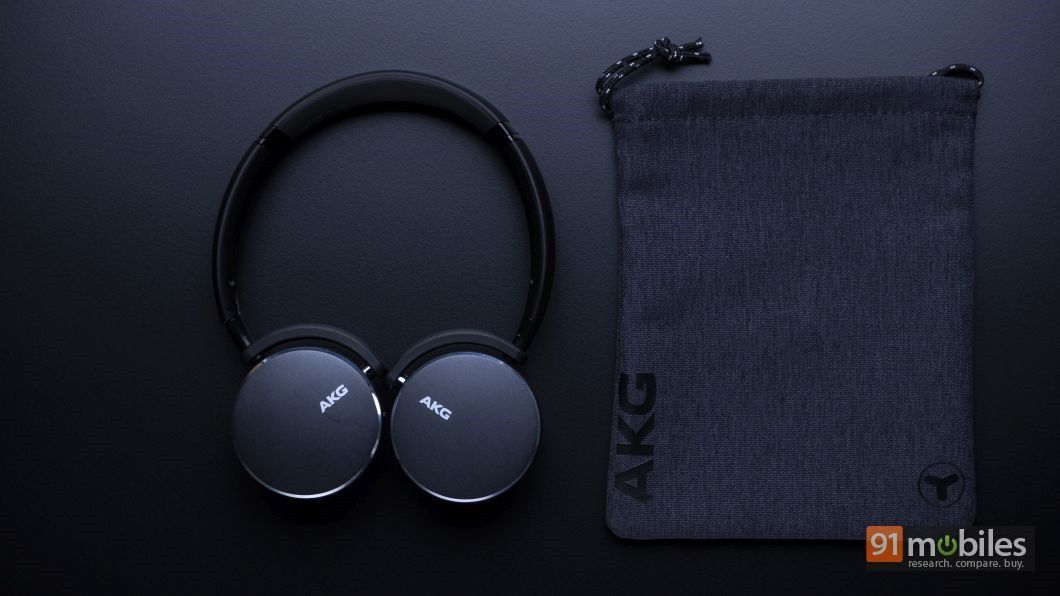 That doesn't mean however that there's no competition. In fact, the pair is up against formidable offerings such as the Sony WH-CH700N that come with Active Noise Cancellation. Then there's AKG's sibling brand JBL with the Live 650BTNC which also feature noise cancellation abilities. And if you don't mind shelling out slightly more, then Audio Technica's studio-grade M50xBT is a compelling buy. In the end, what gives the AKG Y500 an edge is its minimalistic design and super battery life, though it may not be enough to convince everyone.
Editor's rating: 3.5 / 5
Pros
Solid construction
Good sound output
Insane battery life
Cons
Not for bass lovers
Sound leaks due to its build
One-ear headphones may not be comfortable for everyone
Photos by Raj Rout