"If you are looking for headphones that don't need to be juiced up every other day, then look no further than Audio Technica's ATH-SR30BT"
As more and more smartphones are cutting ties with the 3.5mm audio interface, we're seeing audio brands making the most of it by introducing capable-yet-affordable wireless headphones. Within the past few months, we've seen the likes of AKG and JBL introducing new products, and the latest to join the club is Audio Technica. It recently launched the ATH-SR30BT, which comes across as a loaded option for those on a budget. So if you are in the market for a good pair, then read on to know whether Audio Technica's offering fits the bill.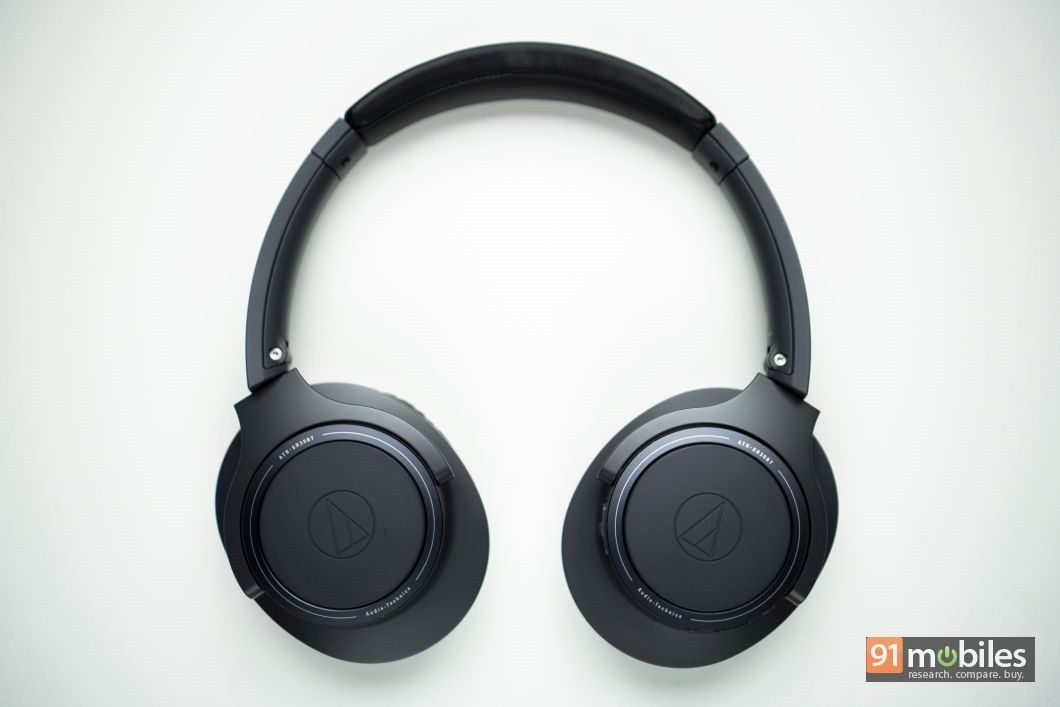 Specs at a glance
Weighs 193g
40mm driver
5-35,000Hz frequency response
32 ohms impedance
Bluetooth 5.0
3.7V Li-Po battery offering up to 70Hr backup
Design and comfort
While I might be going on a rant here, but if you believe first impress that first impressions are the last impressions, then the Audio Technica ATH-SR30BT would seriously fail that criteria. Considering the price tag, the pair's plastic construction doesn't evoke any confidence about the build quality.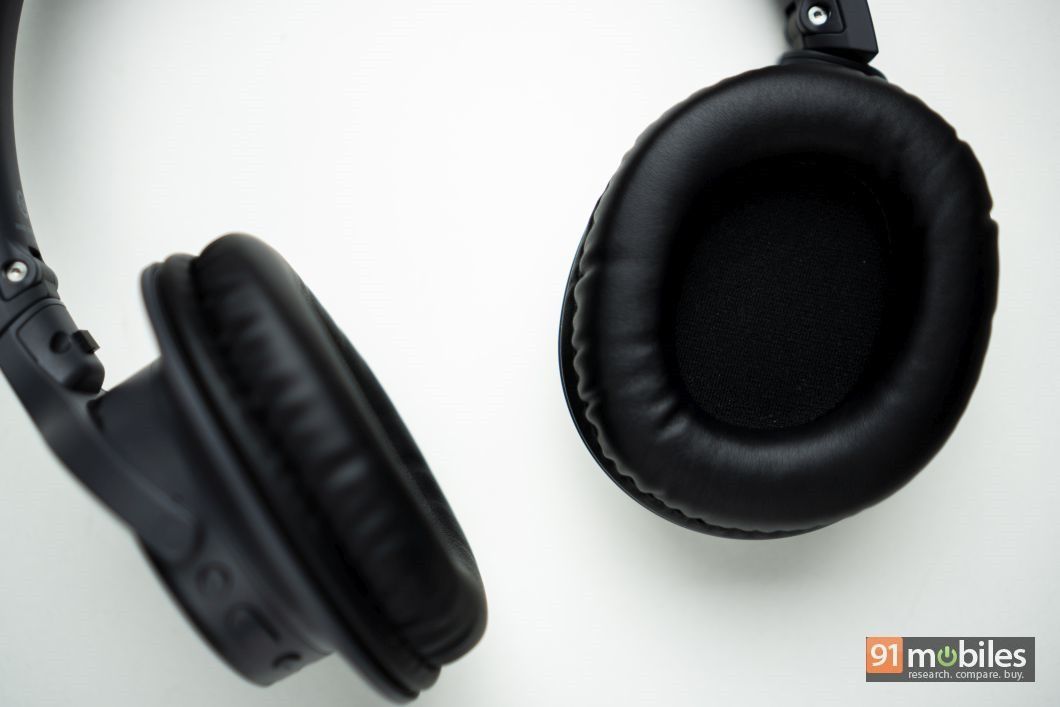 The feeling isn't limited to just the appearance, but continues when you wear them over your ears too. While they do have a cushion against your ears, the Audio Technica ATH-SR30BT cause fatigue in a couple of hours, and then there's no choice but to remove them. I'd have also liked if the rubberised padding was used along the entire body, and not just in the middle.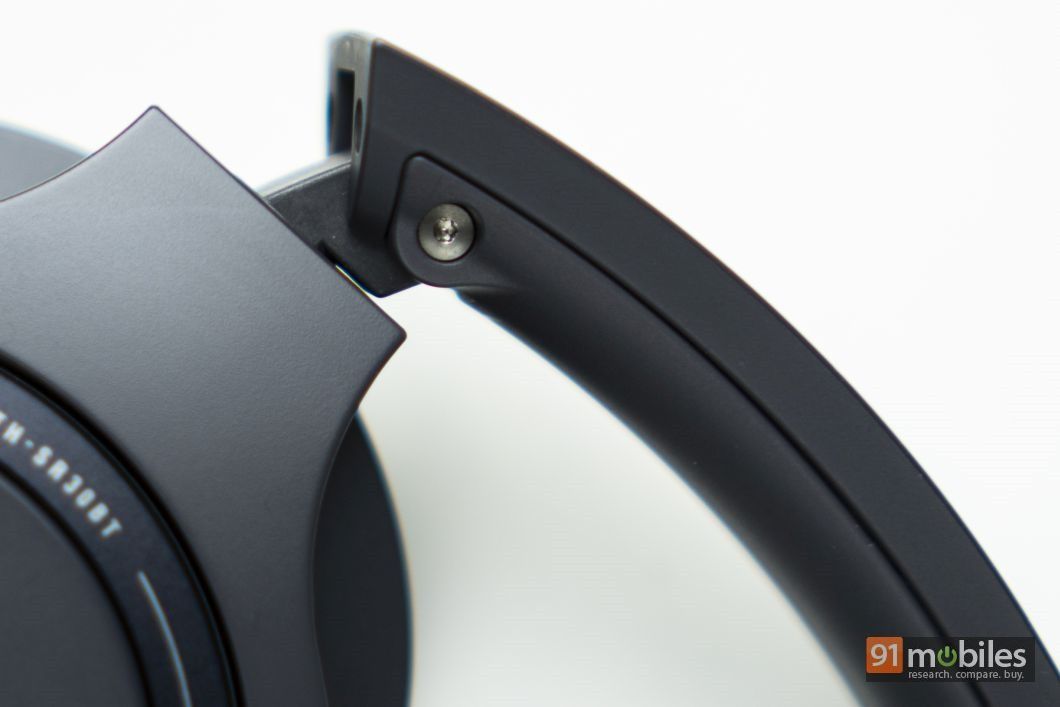 One fringe benefit of such construction, however is that Audio Technica's offering can be carried around easily. You can easily fold the earcups to make it quite compact too. The headphones are also quite lightweight at 193g. Sadly, you don't get any carrying case for them. While I tested out the black colourway, the device is also available in a grey hue.
In terms of buttons, all of them are placed on the left side. These include the on / off switch, which also doubles up for turning on the pairing mode, and volume increase / decrease keys with a play / pause button in between. The middle button can also be used for accepting calls or activating the voice assistant. You'll also find the micro-USB port for charging here, and I needn't point out that it'd have been great if the brand had gone for the USB Type-C socket. You'll also need to get habituated to such an arrangement as it took me a while to do so, and even then, I felt it'd been better if some buttons would've been placed on the right side to make it easier to control.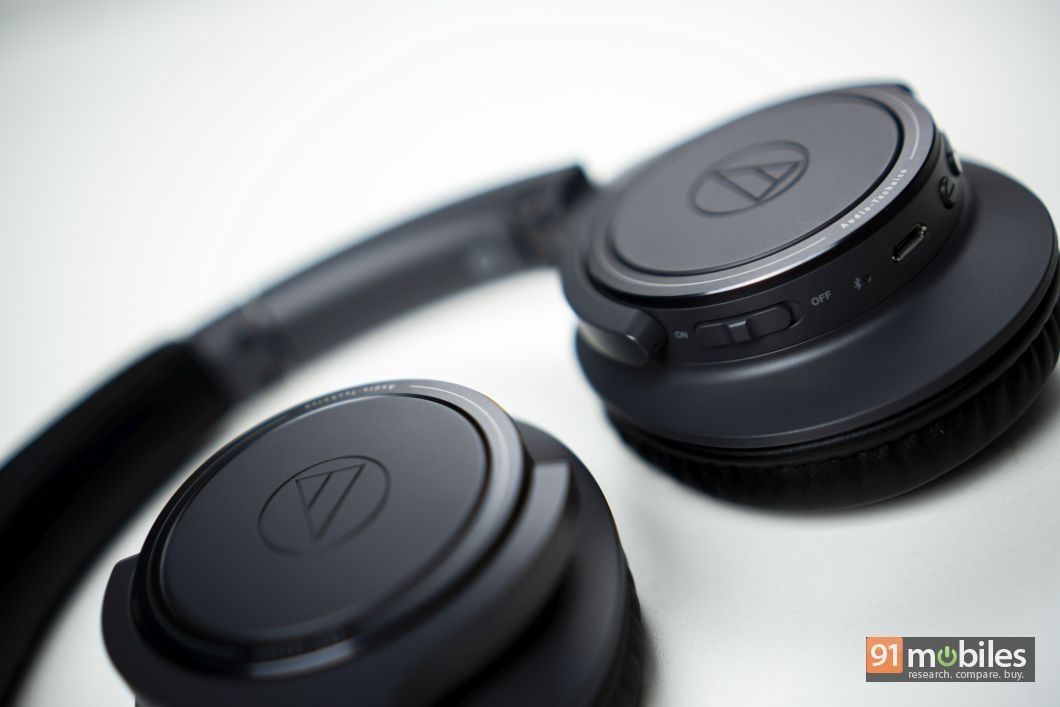 All in all, the Audio Technica ATH-SR30BT are your typical over-the-ear headphones, and don't necessarily stand out with their design language.
Audio performance
Of course, more than design, sound quality matters for a pair of headphones… and that's where Audio Technica's ATH-SR30BT impresses. But I'm getting ahead of myself, for I need to get the specs out of the way first. The cans pack a large 40mm driver, and have a frequency response of 5 to 35,000Hz. They also have impressive impedance of 32 ohms.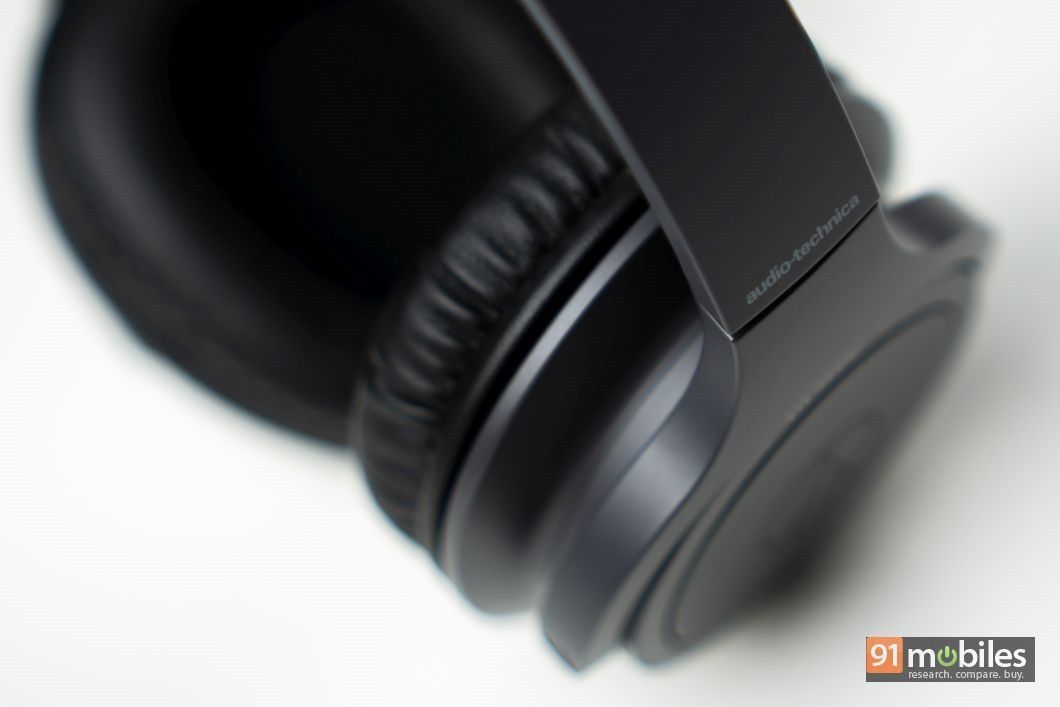 With regards to the connectivity, the ATH-SR30BT support Bluetooth 5.0 and have a range of up to 10m. While I didn't get such a seamless connection, it wasn't necessarily bad. The pair can play songs in AAC and SBC codecs. What really put me off was the fact that the headphones can't maintain two Bluetooth connections simultaneously and can only connect to one device at any time. Another thing worth noting is that unlike most Bluetooth cans, it can't be connected via a 3.5mm cable to be used in the wired configuration.
So how does all that translate in the auditory experience? Well, the ATH-SR30BT deliver rich output while keeping the sound signature intact. The sound staging is phenomenal too and I could easily discern between various instruments while playing a song. Lows and mids are good too, and while it doesn't pump up the bass, it certainly makes listening to EDM songs enjoyable. While there wasn't any latency issue while watching videos or streaming content, I did notice the sound leakage even though I wasn't listening at the full volume.
The headphones can also be used for taking calls as they have a microphone towards their left. I didn't face any issues hearing the other party, though my sound did come out muffled as per the person on the receiving end.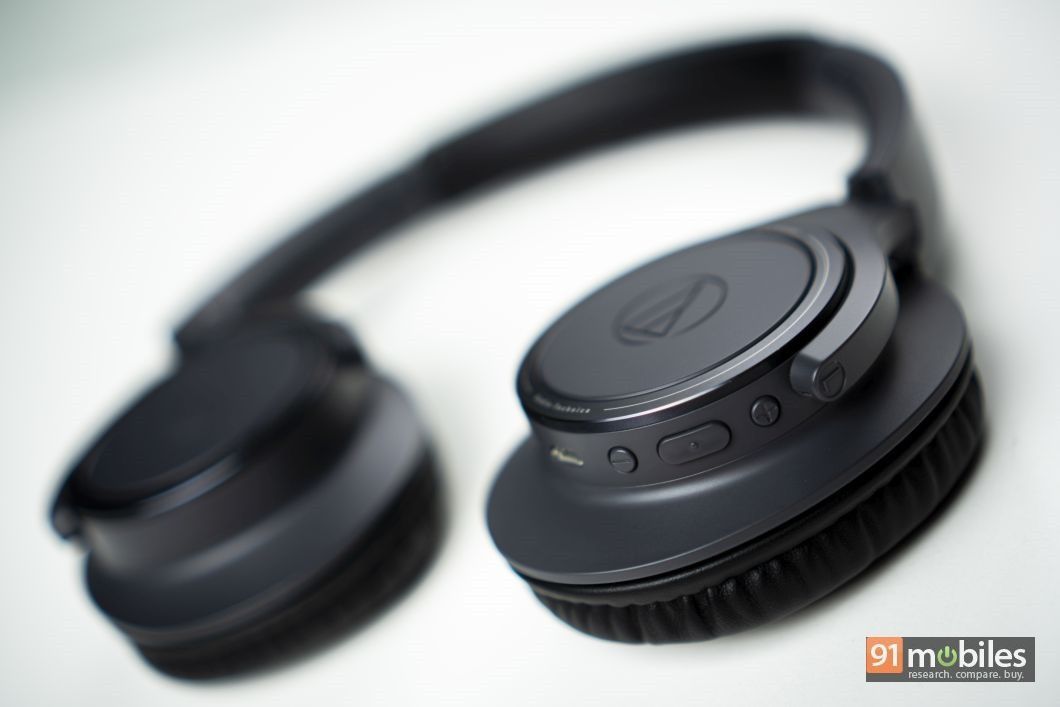 Perhaps the biggest selling point for the Audio Technica ATH-SR30BT is the battery life. With a 3.7V Li-Po battery, the brand promises that the pair can last up to 70 hours on a single charge. While it's difficult to test that claim, the fact that I didn't need to charge it for a 10-day trip to the United States with it being used for the good part of the long-haul to and fro flights, as well as for a couple of hours during the day does add make that number believable. And when you need to charge it, then it'd typically take around four hours which might seem high, but I'm not complaining as you get such a long-lasting battery.
Verdict
The Audio Technica ATH-SR30BT has been priced at Rs 7,999, but are available online for around Rs 5,500 mark. Now that's definitely a good price for someone who wants to upgrade their listening experience and don't want to pinch their wallet either. And for your money, Audio Technica is offering you rich sound and an insane, best-in-class battery life, if you are willing to forgo its shoddy build quality.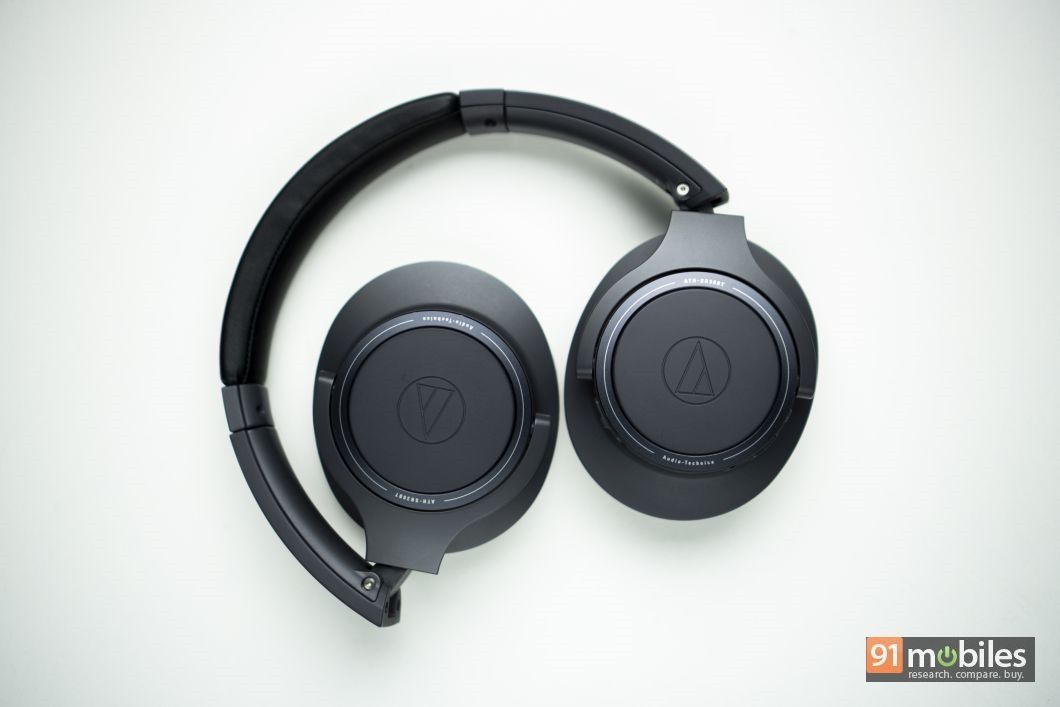 But in case you don't want to do that, you may want to look at the SkullCandy Hesh 2 or Sennheiser HD 4.4BT, though they can't match the battery life of the ATH-SR30BT.
Editor's rating: 3.5 / 5
Pros
Great sound output
Industry-leading battery backup
Cons
Build quality leaves something to be desired
Can't connect to two devices simultaneously
Suffers from sound leakage
Photos by Raj Rout