"The Dell Venue 8 is an affordable Android tablet that offers solid build and performance."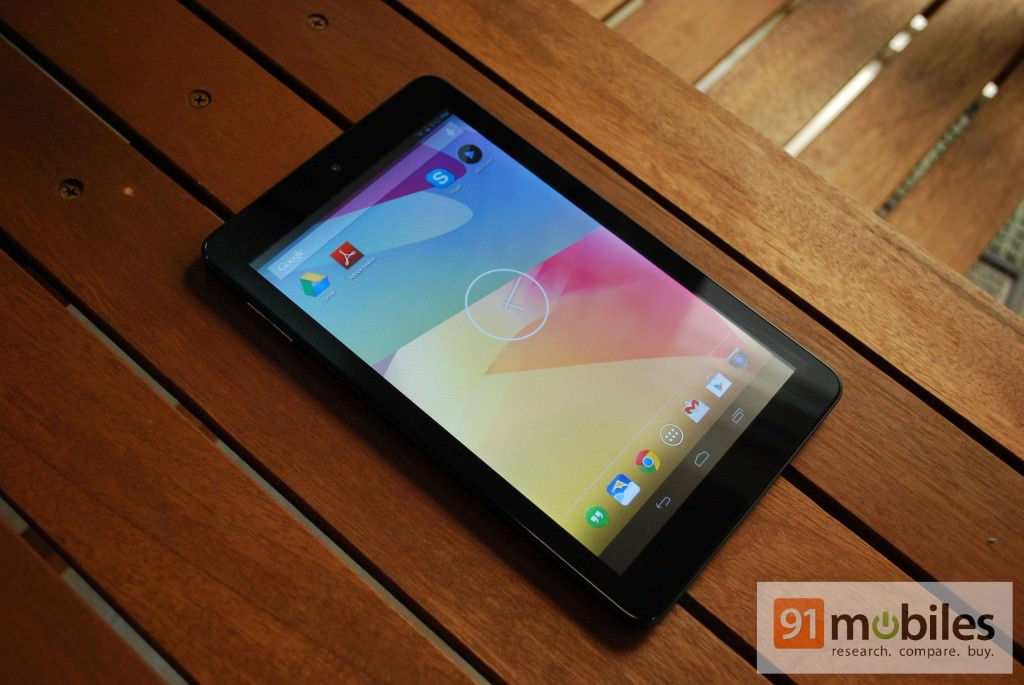 Dell hasn't had the most successful time with smartphones and tablets. That's not for want of trying though. The Dell Streak 5, a precursor to the modern-day phablet, was a smartphone ahead of its time. It was followed by the Streak 7, which also met an untimely demise. Although Dell appeared to have quit the mobile market for a while, the company is back in the game its new line of Android tablets. With a focus on affordability, the Dell Venue range will cater to users who want a functional tablet, without having to shell out the big bucks. The Dell Venue tablets are available in 7 and 8-inch sizes, and we had the latter for review.
Solid build, boring looks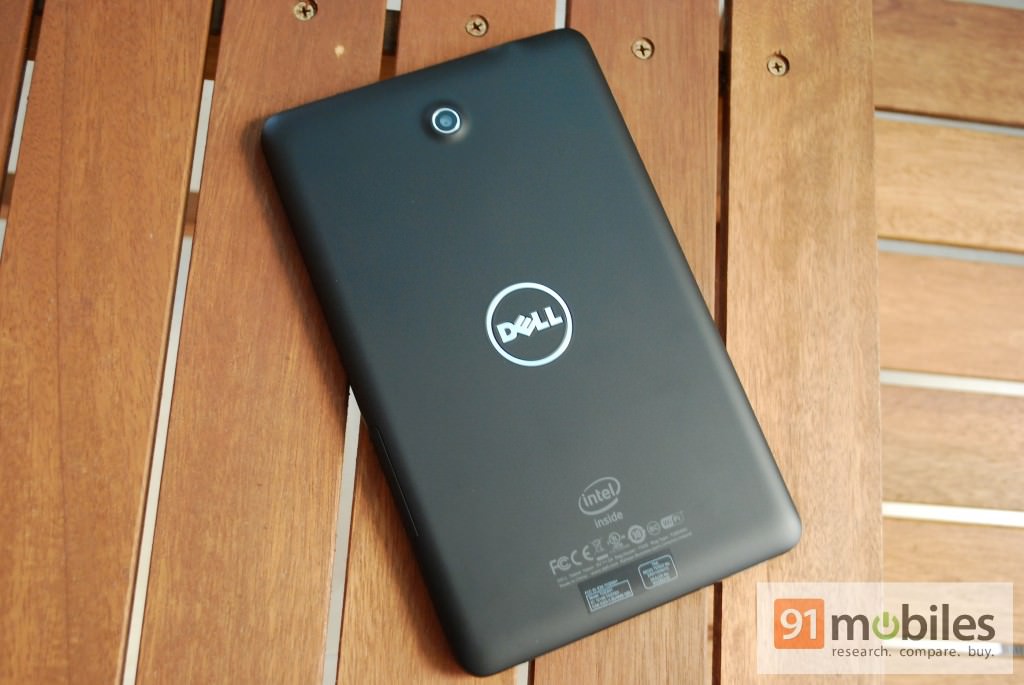 As far as tablets go, 8-inches a good size. It offers enough screen real-estate without feeling like an oversized smartphone. That said, if you prefer a more compact form factor, the Venue 7 is a good option, with almost identical specs. In terms of design, the Venue tablets are unremarkable at best. Dell hasn't paid much attention to looks, but thankfully hasn't skimped on quality. The back panel is made of a polycarbonate plastic that's smooth to the touch, with the only embellishment being a shiny Dell logo embedded in the middle. The 5-meg rear snapper sits on top, but protrudes slightly, which makes it likely to get scratched. The front of the tablet as boring as they come – a thick black bezel bordering the screen, with a 2MP front camera at top centre.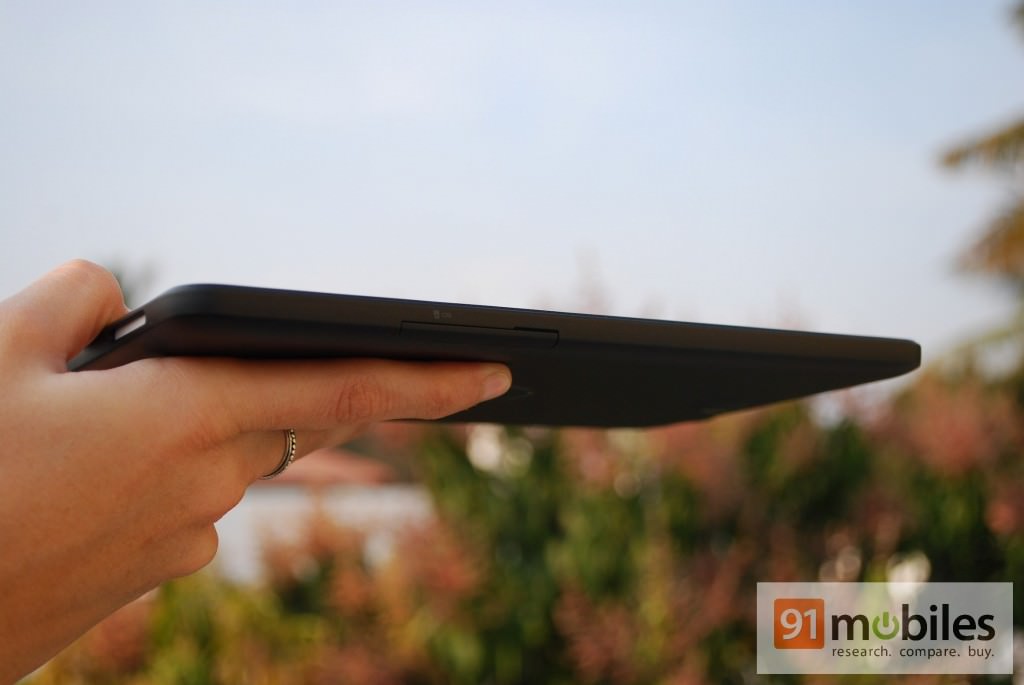 The Venue 8 isn't the sleekest tablet out there, and feels very bulky compared to the wafer-like Nexus 7 2013. It weighs 292g and measures 9.8mm in girth, but feels reassuringly solid in our hands, unlike many other Android tablets.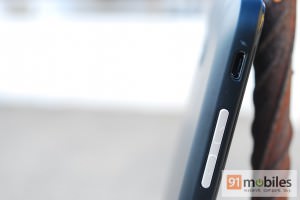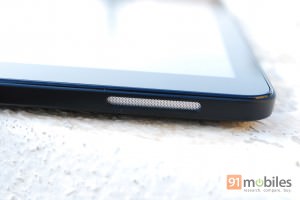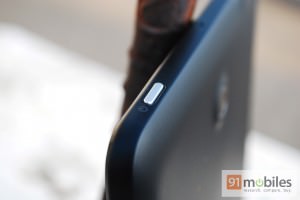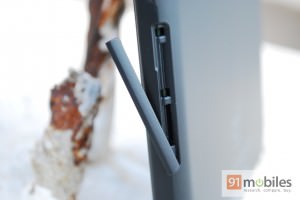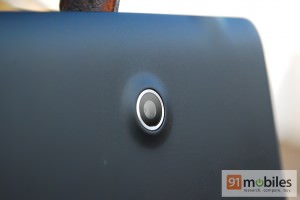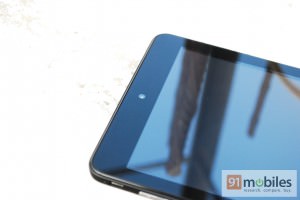 Moving on to the connectivity ports, you'll find a 3.5mm headphone jack and microphone on the top edge, plus the power button. The volume rocker and microUSB port are on the upper left side. Both the power and volume buttons sport a metallic finish, which makes them easy to spot on the otherwise monochrome body. The microSD card slot is on the right, under a pull-out flap. There appears to be room for a micro-SIM card beside it, but the slot was blocked on our Wi-Fi tablet. A single speaker is located on the bottom edge.
Related read:
Dell Venue 7 first impressions
Reflective but responsive display The Venue 8's display gets the minimum HD resolution at 1,280 x 800 pixels, which is standard on most budget tablets. Outdoors and in sunlight, the screen doesn't do so well, but it's fine to use indoors. However, the screen has a glossy sheen on top, which makes it highly reflective. The Venue 8 was able to handle 720p and 1080p videos well, but is let down by its speaker which can distort sound at higher volumes. Plus, we found that our hands tended to muffle the speaker when holding the tablet in landscape mode, so we'd recommend using headphones. The good news is that the touch sensitivity is smooth and fluid, so you won't find yourself jabbing at an unresponsive screen.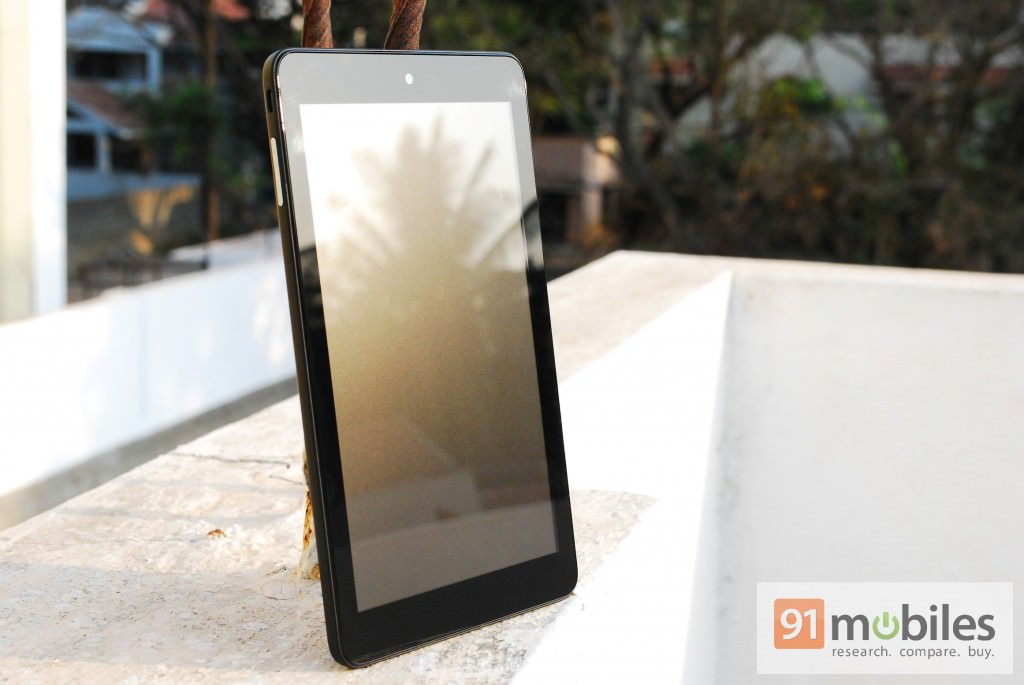 The Venue 8 doesn't have any hardware keys, and features on-screen virtual controls instead. The only downside to this is that it takes away some of that 8-inch screen space when using certain apps. The buttons disappear when watching videos and gaming, and videos resize to make up for the extra space.
Goodbye bloatware, hello stock Android
Android purists will appreciate Dell's plain Vanilla approach with the Venue tablets. The tablets are very Nexus-like in the software department and run Android 4.2.2 (upgradeable to 4.3 Jelly Bean), which is a perfectly acceptable version for a budget tablet. But given their price, we don't think Dell will bother with a KitKat update. Unlike certain manufacturers which clog their tablets with bloatware, the Venue 8 comes with just two preloaded apps –
PocketCloud
and
PocketCloud Express
, both products of Dell-owned Wyse.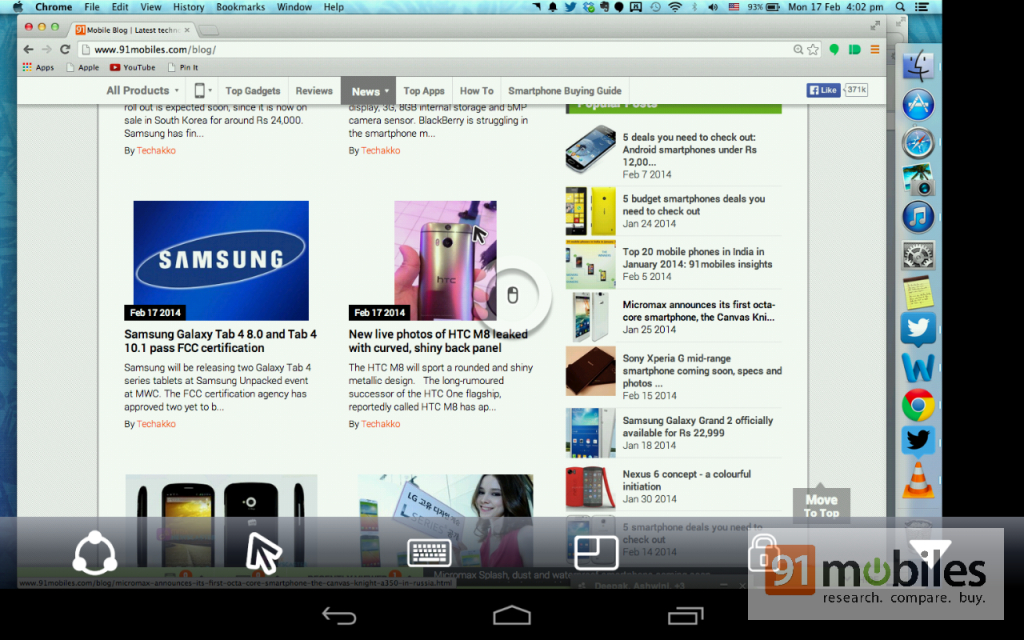 PocketCloud is a remote-desktop software, which allows you to access your PC or Mac from a mobile device. PocketCloud Explore works slightly differently, letting you access all the files and folders on your computer. Both the apps are useful additions to have on a tablet, are easy to set up and work smoothly.
It's Intel inside
Unlike most mainstream manufacturers, Dell has shied away from ARM-based Qualcomm and NVIDIA chipsets, and has chosen to go with an x86-based Intel SoC instead. The Venue 8 is powered by a 2GHz dual-core Intel Atom Z2580, 2GB RAM and a SGX 544MP2 GPU. Intel has a long association with Dell, thanks to the latters' PC business. Dell has opted for Intel processors in its
Venue 8 Pro 7 and Venue 11 Pro Windows 8.1 tablets
as well. The tablet was able to handle 7-8 apps simultaneously, without lags or freezes. It did seem less zippy compared to the Snapdragon S4 Pro-powered Nexus 7 2013, but the average buyer looking for a value-for-money tablet isn't going to be bogged down by these tiny details.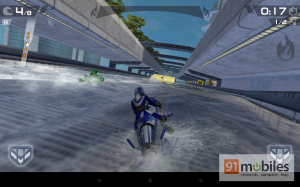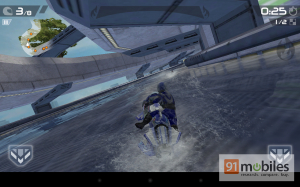 While we wouldn't recommend the tablet for gaming, it was able to handle several laps of
Riptide GP2
without significant frame-rate or heating issues. The Venue 8 comes in 16GB and 32GB variants, but since storage is expandable up to 128GB, it makes sense to go with the former if you're looking to save a few bucks. Plus, since the Venue tablets aren't choc-a-block bloatware, you'll get more storage space anyway. The 16GB variant offers 12.03GB of user-available memory. Connectivity wise, the Venue 8 offers Bluetooth 4.0, Wi-Fi, and GPS. A 3G version is reportedly on the cards, but hasn't been announced as yet. Also read:
Dell Venue 8 Pro first impressions
Bare bones, average camera
Even though the Venue 8's cameras appear decent on paper, image quality was a whole other issue. The primary camera is acceptable for daytime and outdoor usage, but try shooting in low light and grain will distort your image.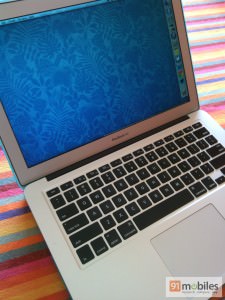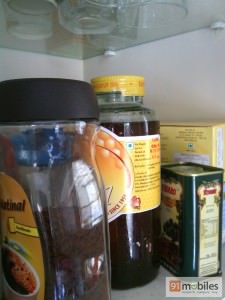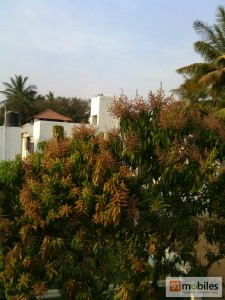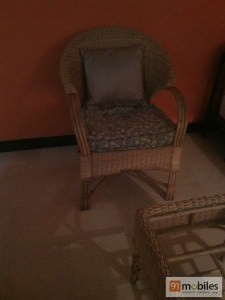 As you can imagine, the front camera doesn't fare much better, and is just about usable for a video chat. The camera doesn't support touch-to-focus either, and takes a few seconds to auto-focus before snapping a photo. That said, you can always download a third-party camera app from the Play Store for better results.
Power guzzler
The Venue 8 is backed by a 4,100mAh battery, which offers just about enough power to last through a day of moderate to heavy usage. We used the tablet for email, chats, Facebook, Twitter, sporadic video-watching and gaming, and it drained to about 20 percent by the end of the day.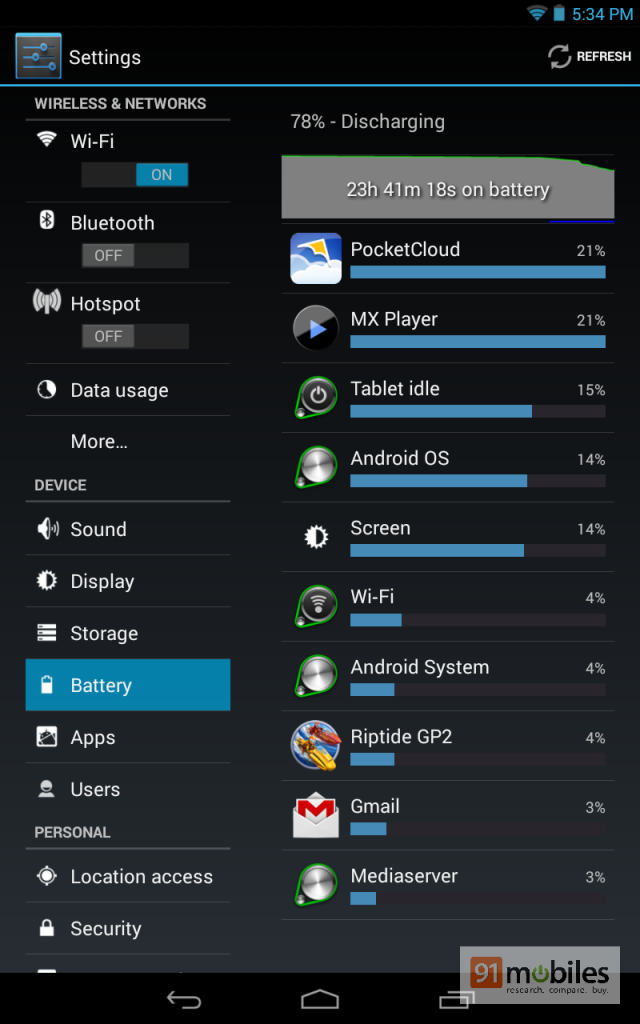 You can stretch battery life to longer if you're stingy with usage. In our standard battery rundown test, the Venue 8 gave us 7 hours 29 minutes of juice, which is a good two hours less than what the Nexus 7 2013 offers.
A budget tablet that won't disappoint
The Dell Venue 8 doesn't do much to stand out, but unlike other budget tabs, which can be frustratingly unusable, the Venue 8 won't let you down for everyday use. The tablet is priced at Rs 17,499 for the 16GB variant and Rs 21,499 for the 32GB variant.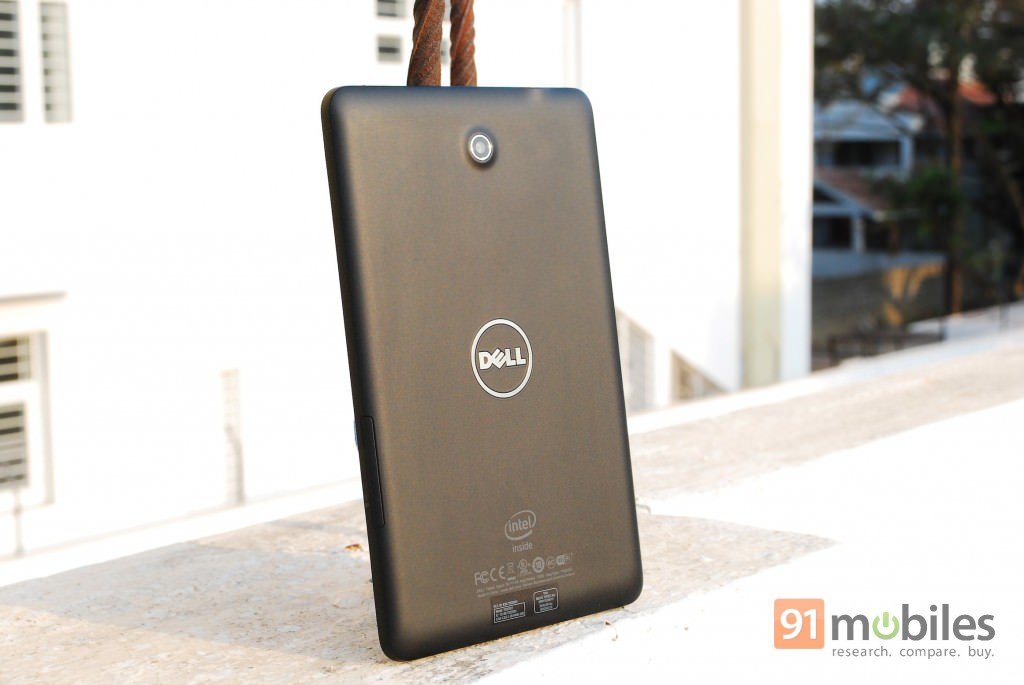 These are attractive prices coming from a trusted international brand with a reputation for customer support. The Samsung Galaxy Tab 3 8.0, Acer Iconia A1-811 and Lenovo IdeaTab Yoga 8 offer similar specifications and prices, so in the end it's a matter of personal choice. But if your purse strings are tight, the Venue 7 at Rs 10,999 is a great deal too.
Editors' rating:
8/10
Pros
Solid build
Dependable performance
Expandable storage
Stock Android
Cons
Boring looks
Disappointing camera
Average battery life