"The Vibe Z gives out positive vibes for the most part" Lenovo may be better-known in India for its laptops and all-in-one PCs than its offerings in the smartphone and tablet space, but it enjoys huge success in its home country China. However, it's certainly been quite aggressive in terms of launching new phones and slates in India, a strategy that should definitely help in a tough market. More than that, it's also offered some compelling products, the most notable ones being the K900 that's still a great value-for-money phablet option, and the P780 that stood out thanks to its beefy battery.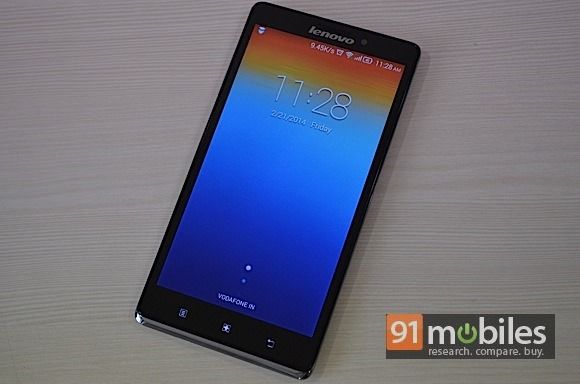 More recently, it launched the stylish Vibe X, a device that also marked the debut of its Vibe series. The second in the same series is tagged the Vibe Z, and is Lenovo's latest flagship. We took the device on an extended test drive to gauge its capabilities, and here's what we found out.
It's plastic, but screams premium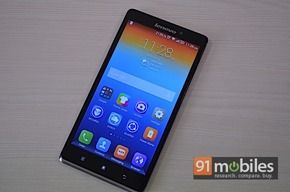 You'd be forgiven for thinking that the Vibe Z is made of metal. In fact, the smartphone is encased in plastic, but it's tough to make that out, even after you hold it in your hands. Only its light weight gives it away. Very few manufacturers have been able to get plastic to scream premium – the Nokia Lumia range and devices like the
HTC One X
come to mind – and with the Vibe Z, Lenovo seems to have succeeded to a large extent. You can check out
our detailed hands-on
to get a better overview of how the device plays out in terms of design, construction, build and port placement, but suffice to say that we were fairly impressed with its design.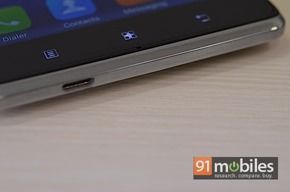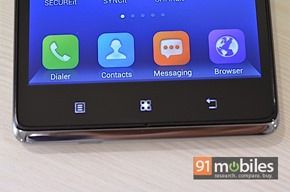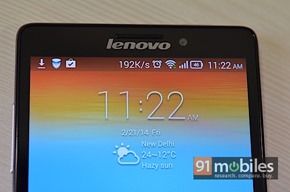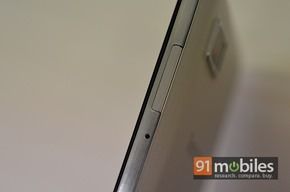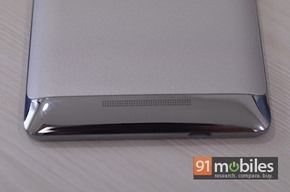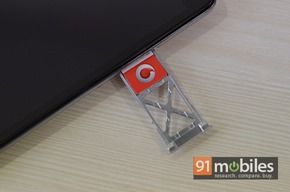 In brief, the Vibe Z feels solid, looks stylish, and isn't too unwieldy in terms of overall size despite its phablet credentials.
The full HD display is pretty, and pretty good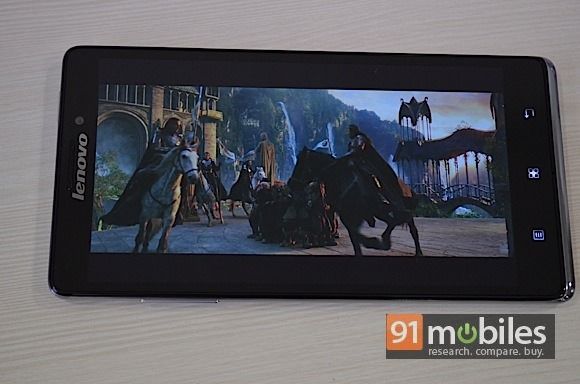 Anything less than full HD resolution would be a deal killer these days for a flagship, and the Lenovo Vibe Z doesn't disappoint. It sports a 5.5-inch screen with a pixel density of 400 pixels per inch, and it's quite sharp and vibrant, with good viewing angles to boot. Sunlight visibility is pretty good too. Considering the sizes of phablets these days, 5.5-inch is a manageable size, not being so large so as to hamper usability, while offering a big enough window into your digital world.
Loaded snapper with tons of frills, but doesn't excite in terms of quality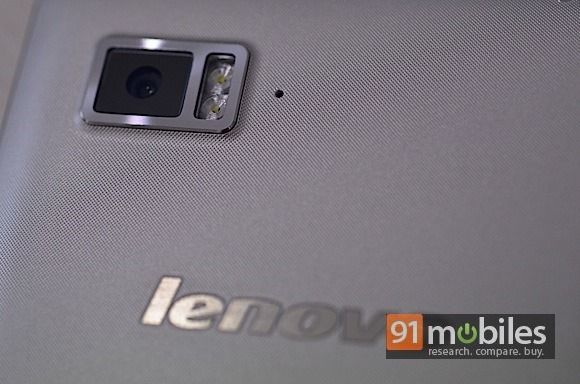 The 13-megapixel snapper on the Vibe Z is one of its headlining features, and the device even offers a 5MP shooter in front that boasts an 84-degree wide-angle lens for
Oscar-grade selfies
, if you'll excuse the pun. The camera app is one the most loaded we've seen yet, crammed with a smorgasbord of features and then some more. The usual suspects like panorama, HDR, burst, smile shutter and macro mode are all there, and there's even a PIP mode that uses the front and rear snappers together to get the person shooting in the same shot, with the option of customising the frame within which the face of the shooter appears. There's a fair degree of creative control as well, and you have the option of tweaking a variety of settings, including scene presets, ISO, white balance, and metering.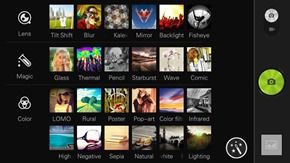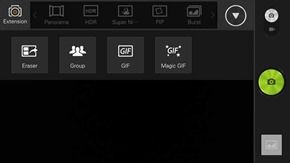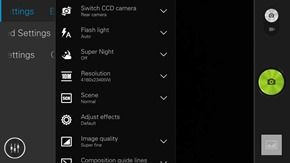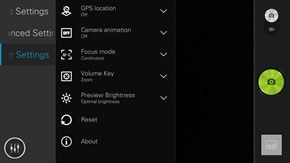 Unfortunately for it however, the main shooter doesn't really live up to the hype, with soft results that aren't sharp enough. The colour reproduction is fine, but the camera seems to struggle with autofocus. Close up shots fare much better, and while the captured 1080p videos are smooth, they suffer from the same soft focus issues. Low light shooting isn't its strong point either, and tweaking settings isn't much help. The gripes could be a software issue and possibly be resolved with a firmware update, but till that happens, the camera performance of the Vibe Z isn't something to write home about. Here's a look at some of the shots captured with the Vibe Z. Click to view the images in full sizes.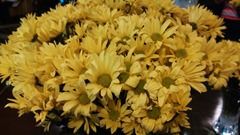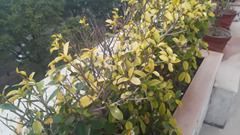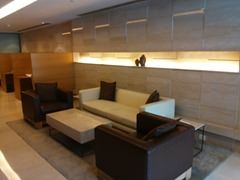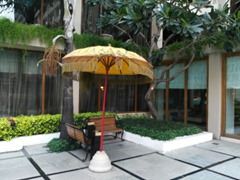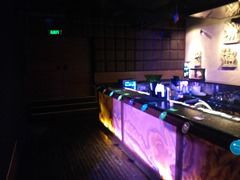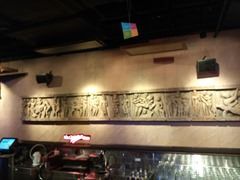 Custom interface that's crammed to its neck
While Samsung could be credited with pioneering what we now call 'feature spam' with its Galaxy flagships, Lenovo takes it to a whole new level with the Vibe Z. This baby is loaded, and that's putting it mildly. There are so many software features packed into it that we can't possibly touch upon each and every one of them in detail, but we'd still try and give you an overview.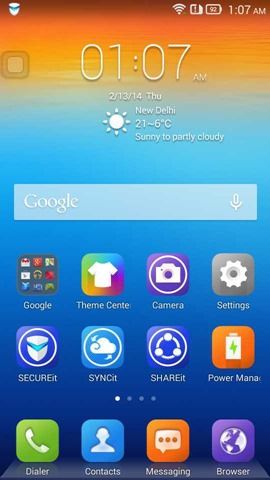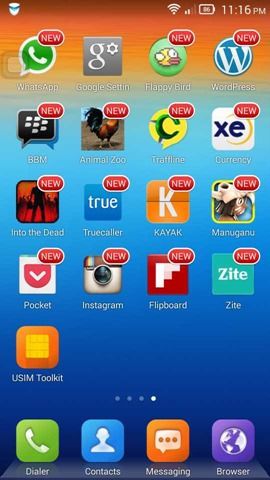 First up, the smartphone runs Android 4.3, but may not realise it till you delve deep. Lenovo's covered it up with a custom UI that's not too different from what Gionee has done with its Amigo. The result is a custom interface similar to iOS that doesn't include any home screens, but you can organise apps into folders and thankfully, also make use of Android widgets. The UI supports themes and a bunch of them are included, letting you skin icons, change the UI to an extent, set wallpaper, and even specify the boot animation. You can even pick specific elements from different themes and apply them as per your wishes. There's an option to enable an assistive touch mode (labelled Wide Touch), and you get a multi window mode as well. Apps in the multi-window mode run as small floating windows, and can be resized using the two-finger pinch-to-zoom gesture. Apart from the built-in ones, you can choose to include other apps as well.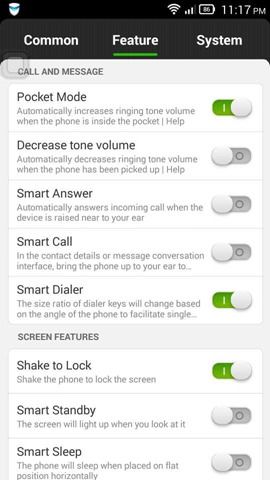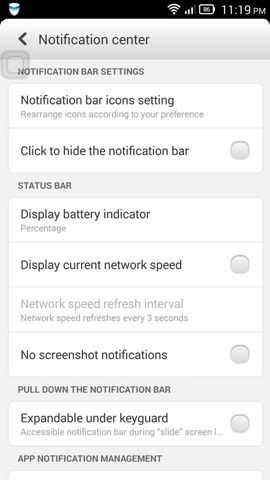 A slew of smart features have been included, some of which we've seen before. For instance, there's 'Smart Answer' and 'Smart Call', automatically accepting calls when the device is raised to your ear in the event of an incoming call, and dialing out straight from contact details or the message conversation page respectively. 'Smart Standby' and 'Smart Sleep' wake up the device when you look at it, and put it to sleep when you lay it down on a flat surface. One-handed usage is enhanced by letting you wake up the device using either volume key and put it to slumber just by shaking the device. The drop-down notification bar gets its own set of customisations, including the ability to specify the toggles and shortcuts you want listed, and the sequence in which they appear. You can enable or disable notifications on a per-app basis, even prioritising notifications from some of them as per your needs. Apart from enabling the battery percentage displayed on the top, you can also enable an indicator of the current network speed – displaying the current speed of the connected Wi-Fi or cellular data network in real time. This could be handy if you're troubleshooting data connectivity or are just trying to figure out the data speeds offered by the network you're connected to. Another handy feature is called 'WLAN binding of location', and when enabled, it automatically connects to saved Wi-Fi networks to conserve 3G data.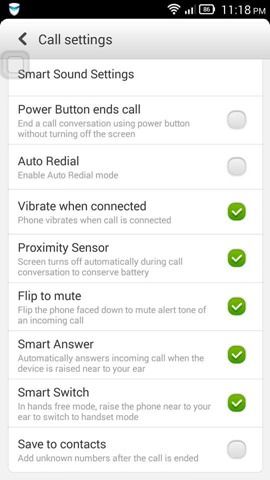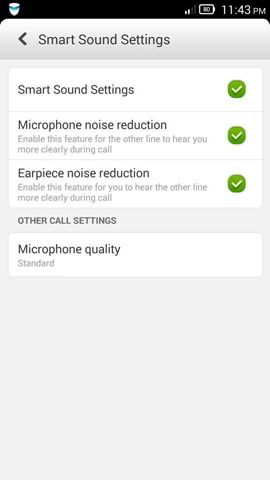 Call settings boast their own bunch of custom options. For example, you can activate a 'Smart Dialer' that slides the number keys either left or right depending upon the direction the phone is tilted, enhancing one-handed usage. You can even customise the sensitivity for this. Then there are a few 'Smart Sound' settings for calls to enable noise reduction for the microphone and the earpiece too.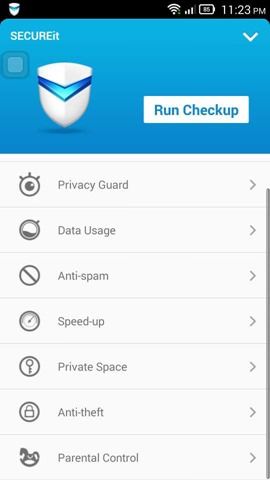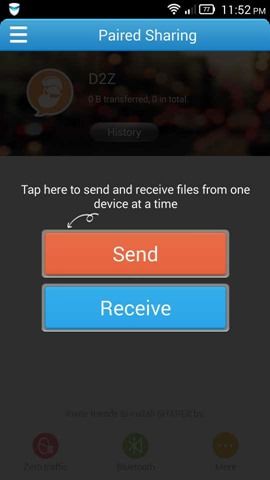 Lenovo also goes all out on the software side by preloading quite a few apps on the device. Apart from the usual Google suite, there's
UC Browser
,
Kingsoft Office
,
CamCard
,
CamScanner
, and
AccuWeather
. Lenovo's included a power management utility, along with three of its signature apps
SECUREit
,
SYNCit
and
SHAREit
as well. The first is a full-fledged security app, complete with an anti-virus, anti-spam, and parental controls. It also has an SMS-based anti-theft feature, a speed-up capability to kill background apps, and a private space for hiding SMSes and call logs.
SYNCit
is an app for backing up and restoring contacts, text messages and call logs to the cloud, while
SHAREit
is a file sharing app that allows you to share heavy files to another device running the same app. Note that this app is also available as a free download for other Android devices via the Play Store, along with
SECUREit
and
SYNCit
as well. As you can make out, the software side of things on the Vibe Z are quite loaded, and while many of the customizations and options on offer could be gimmicks, we do find some of them quite useful – the settings pertaining to one-handed usage and Lenovo's set of apps in particular.
Rocking performance and commendable battery life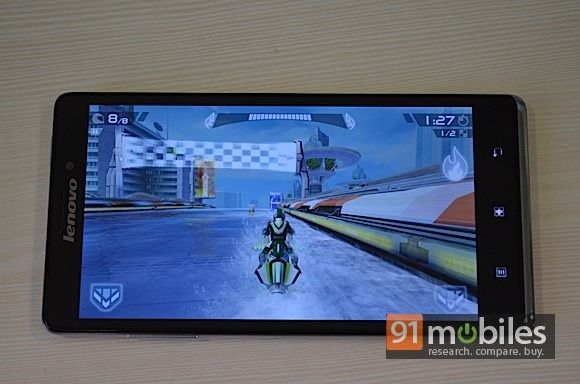 Snapdragon's 800 chipset with four cores running at 2.2GHz is a tried and tested hardware platform for many a flagship, and paired with 2GB of RAM and an Adreno 330 GPU, forms a compelling set of core specs. Suffice to say that it doesn't disappoint on the Vibe Z, and operation remains butter smooth, whether it's routine apps we're taking about, multi-tasking or even heavy games. You won't find the Vibe Z lacking from the performance point of view. The Vibe Z offers 16GB of internal storage, but unfortunately, you can't add more since there's no memory card slot. About 12GB is available to the user out-of-the-box, and you can make use of the USB OTG capability to connect external flash drives if you want. Other connectivity features are all there as well, and with the notable exception of NFC, you won't find anything missing. LTE, dual-band Wi-Fi including support for 802.11ac, and wireless display mirroring are all present and correct. When it comes to battery life, the 3,000mAh sealed battery does a great job, logging an impressive 11 hours in our video loop test. More importantly, it keeps the handset away from the power socket for a full working day easily with heavy, and you can stretch it into the second day if your usage isn't heavy.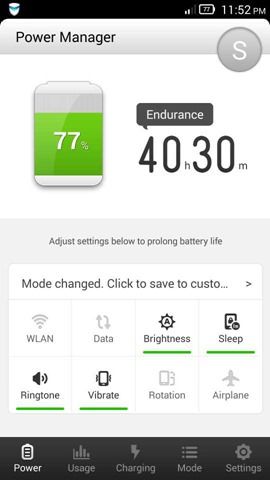 Verdict
The Vibe Z is priced at Rs 34,999 on the company's e-store (includes a fews flip cover with smart capabilities), and is available for as low as Rs 32,999 online elsewhere. While we think the
Gionee Elife E7
is definitely one of the most compelling and value-for-money options if you're looking for a similar set of specs (priced significantly lower to boot), the
LG G2
is also a worth a look, even though it's a slightly older device. The G2 is one of the most versatile and compelling options in a similar price range, with its plasticky body and a slightly smaller screen size of 5.2-inches being the key differences. The
Sony Xperia Z1
is yet another device offering strong competition to the Vibe Z, boasting waterproof features that could be definitely useful for many, along with a noteworthy 20-megapixel snapper.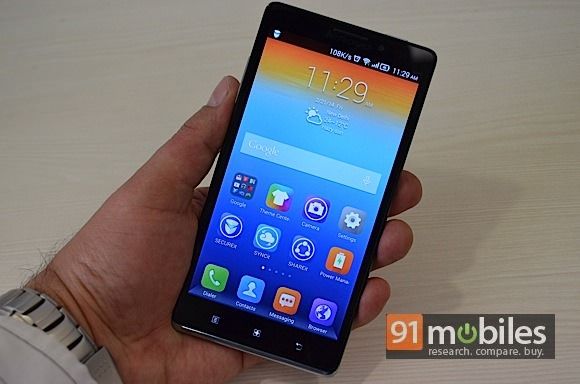 There's no doubt that with the Vibe Z, Lenovo has a capable device on its hands. It's got most things in its favour, including a swanky design, good build, solid performance and long battery life. The software tweaks and features could be a tad overwhelming, but some of them are actually quite useful. What isn't impressive is the camera performance, and that could be a deal breaker for many. And this is the reason why we can't recommend it whole-heartedly, over and above other alternatives mentioned above. If camera performance is something you can overlook, there's no reason why it shouldn't be shortlisted when you go hunting for a powerful and loaded daily driver.
Price:
Rs 34,999
Editor's rating:
7 / 10
Pros
Swanky design and good build
Loaded set of software features
Useful preloaded apps
Buttery-smooth performance
Long battery life
Cons
Range of software options could be overwhelming for some
Average camera performance
Competitors for Lenovo Vibe Z