The OnePlus 8T has launched in India with a starting price of Rs 42,999 and it comes with a host of new upgrades over the OnePlus 8, including a 120Hz display and all-new 65W fast charging support. The new smartphone comes across as an impressive upgrade over its predecessor even though the design is a little uninspiring. Here's an in-depth look at its camera performance give you an idea of what the OnePlus 8T has to offer.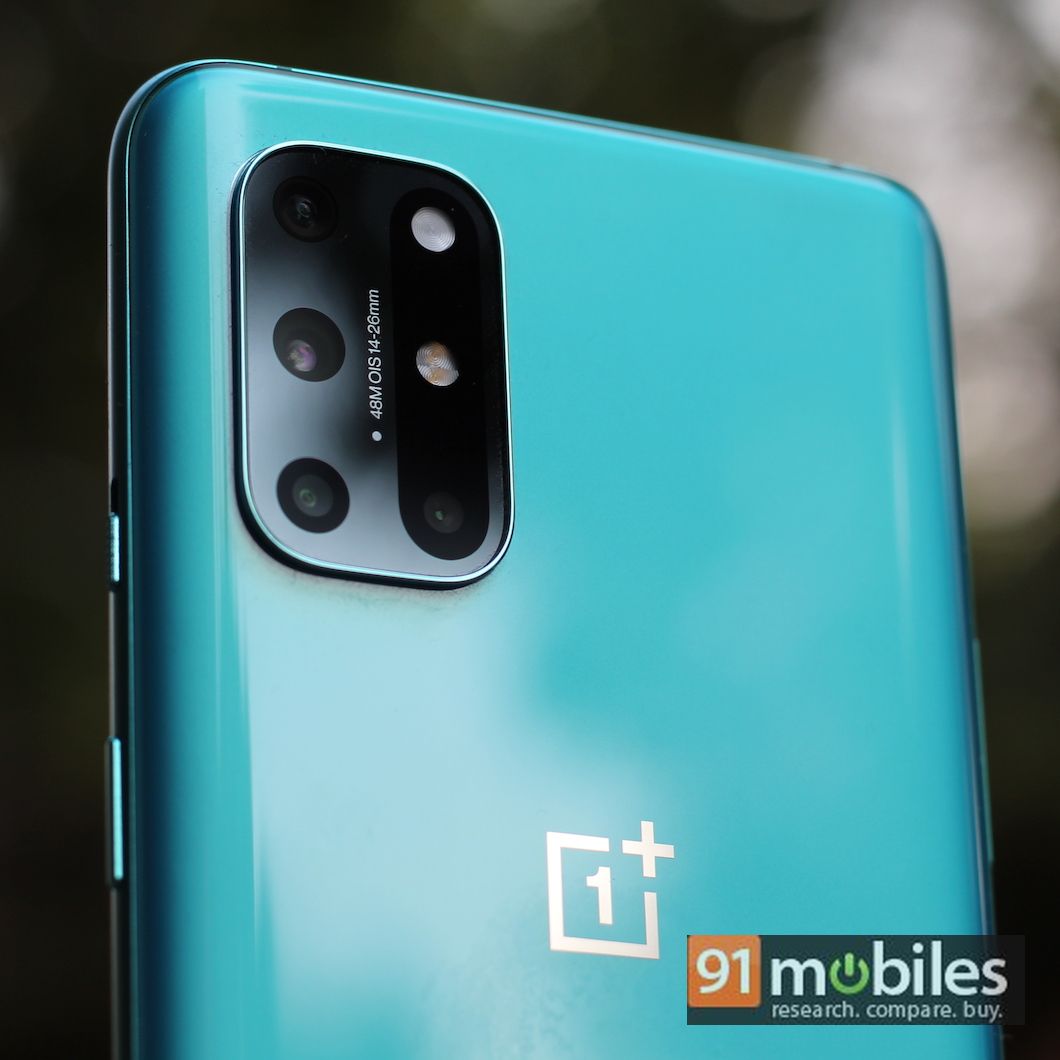 The OnePlus 8T comes with a familiar camera system, but with a few new features to help you capture better photos and videos. At the back, you get a 48MP Sony IMX586 sensor, a 16MP wide-angle lens, a 5MP macro lens, and a 2MP monochrome lens. At the front, the phone gets a 16MP Sony IMX471 camera with EIS support. Camera features include Nightscape, Macro mode, Video portrait, Cine Aspect Ratio video recording, Video Focus Tracking, Video Nightscape, and more. Here's what we think about the cameras after using them extensively over the past week.
Daylight photography
The OnePlus 8T is as capable as any other phone in this segment when it comes to capturing attractive daylight photos. You will be able to capture images with good detail and dynamic range. In the comparison image below, you can see the difference between HDR and non-HDR photos. With HDR (called UltraShot HDR), the image looks brighter and clearer, though colours look oversaturated. The primary camera gets the basics right for the most part. Daylight photos look pleasing with good exposure and low noise. Colours look close to the real thing when it comes to landscape shots, but the AI tends to boost colours when capturing objects like flowers or fruits. The primary camera has fast autofocus and can capture sharp close up images without needing to use the macro mode.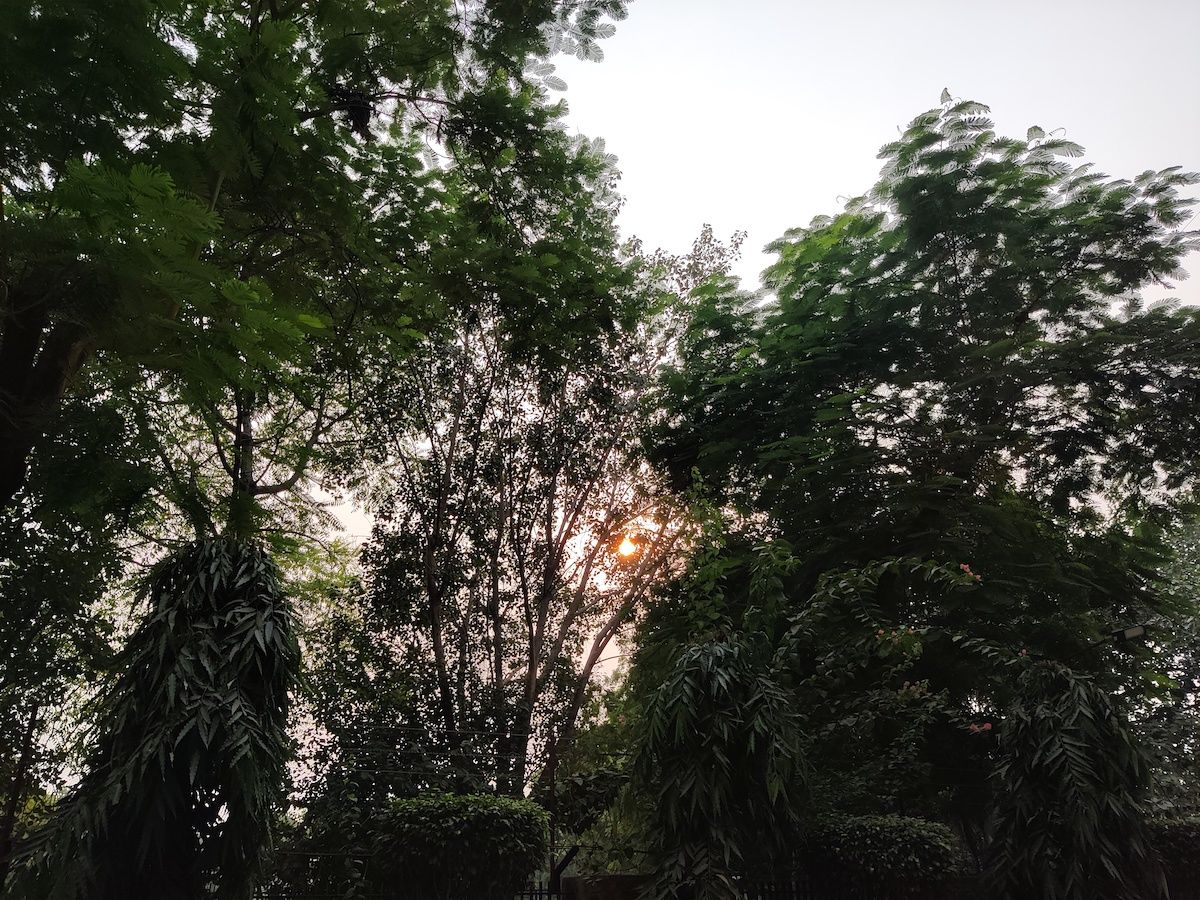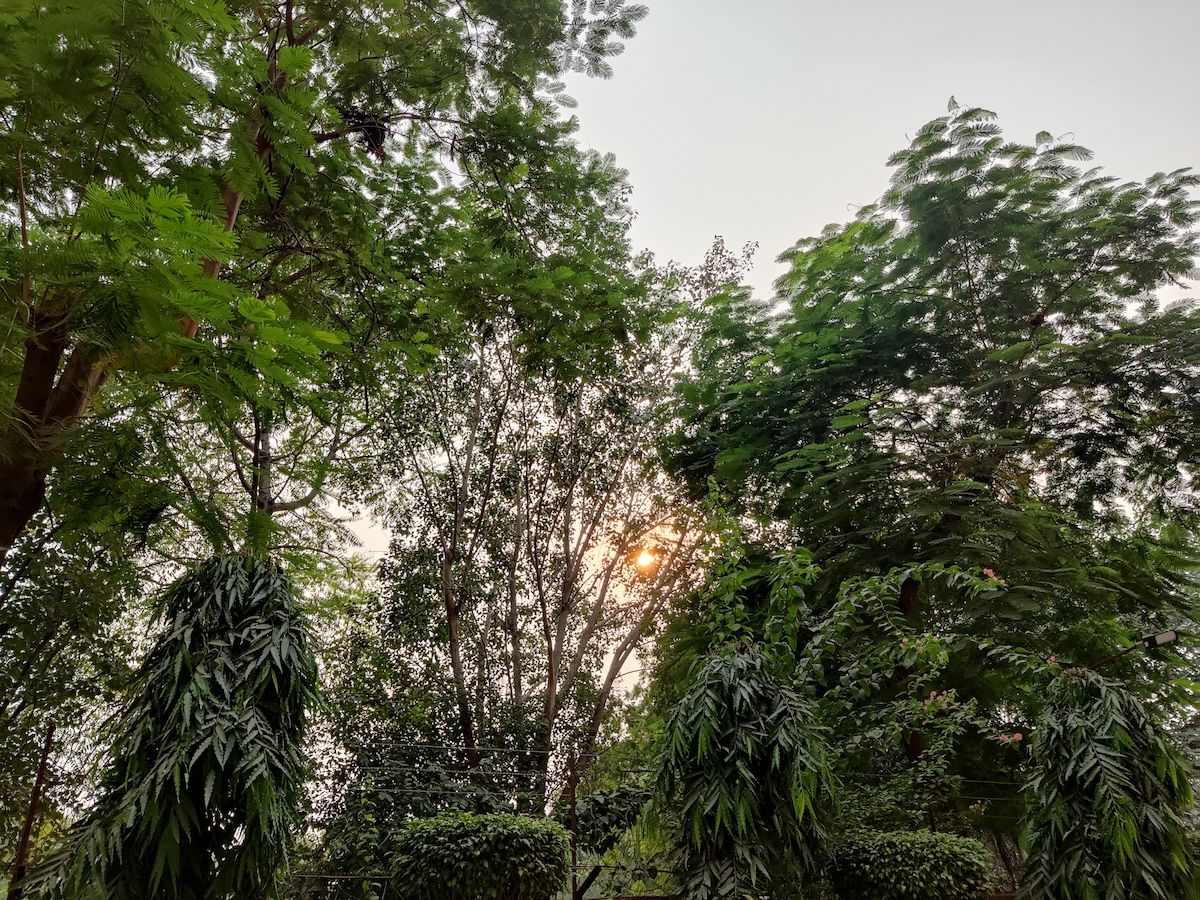 Note: Towards the end of the review week, we noticed severe tinting issues with the colour temperature constantly flickering between natural and sepia outdoors. You can see the difference in the comparison image below. As of now, we are not sure whether this is a singular issue with our review unit or widespread.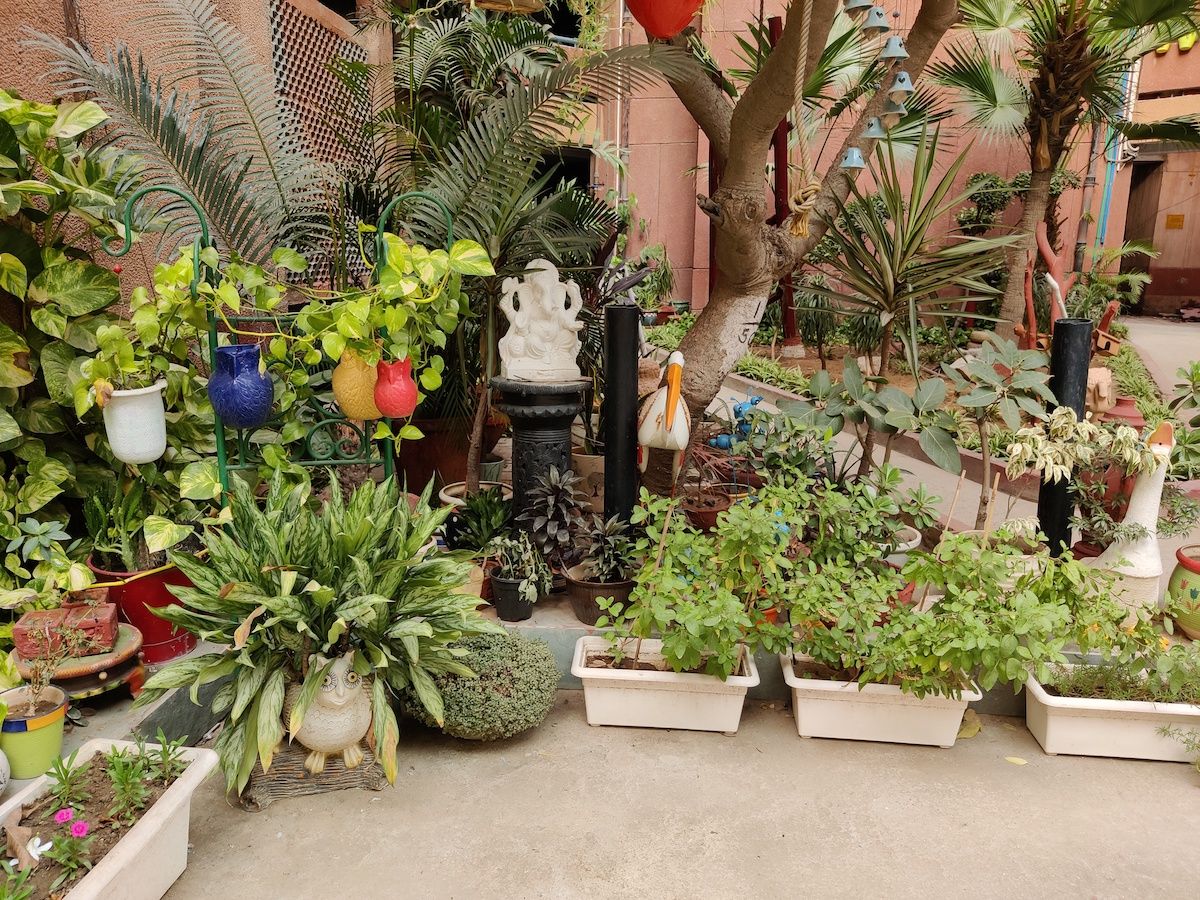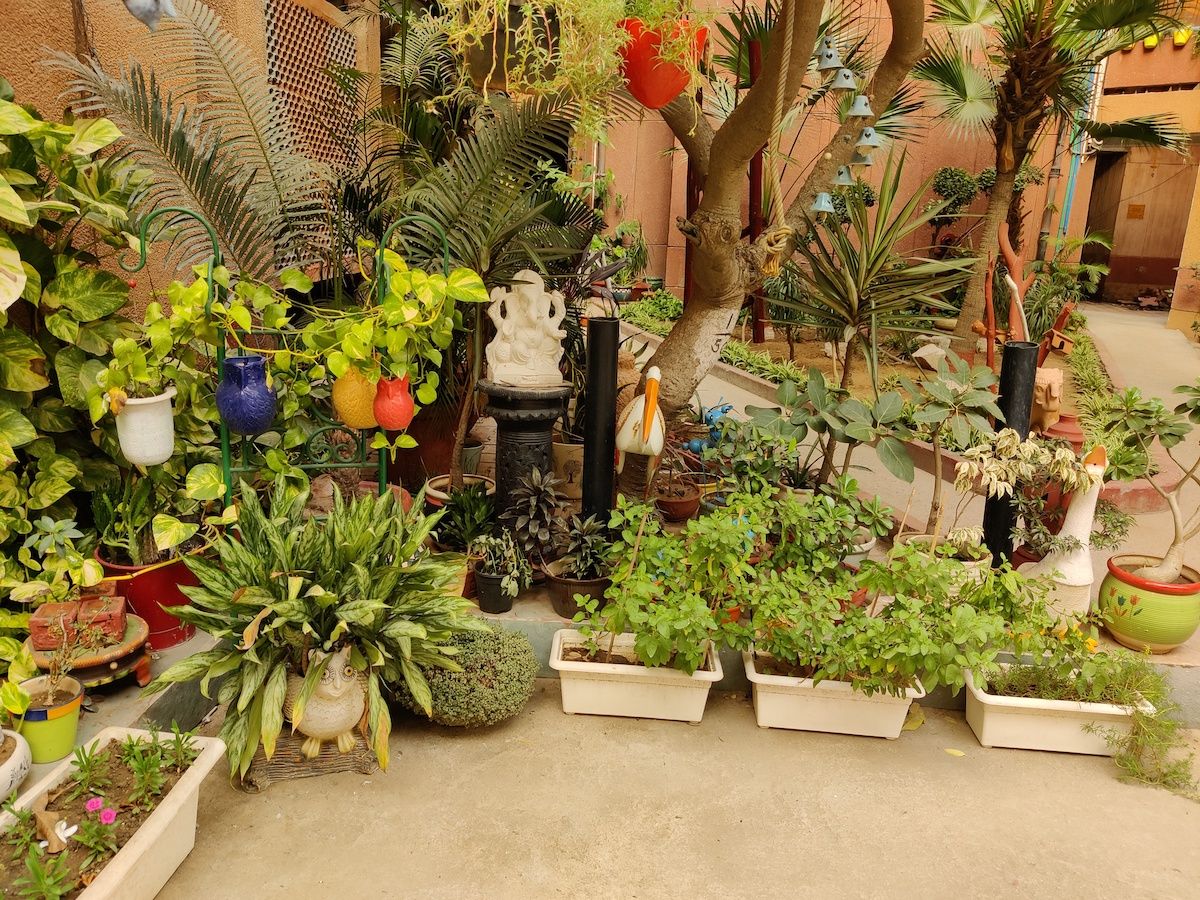 Wide-angle
The 16MP wide-angle lens is useful for capturing wide shots, but photos will lack detail and sharpness, especially around the edges. The lens is best used in daylight conditions and if you want to capture a wide field-of-view. Colours looked good in most wide-angle shots, but we did find inconsistencies at times.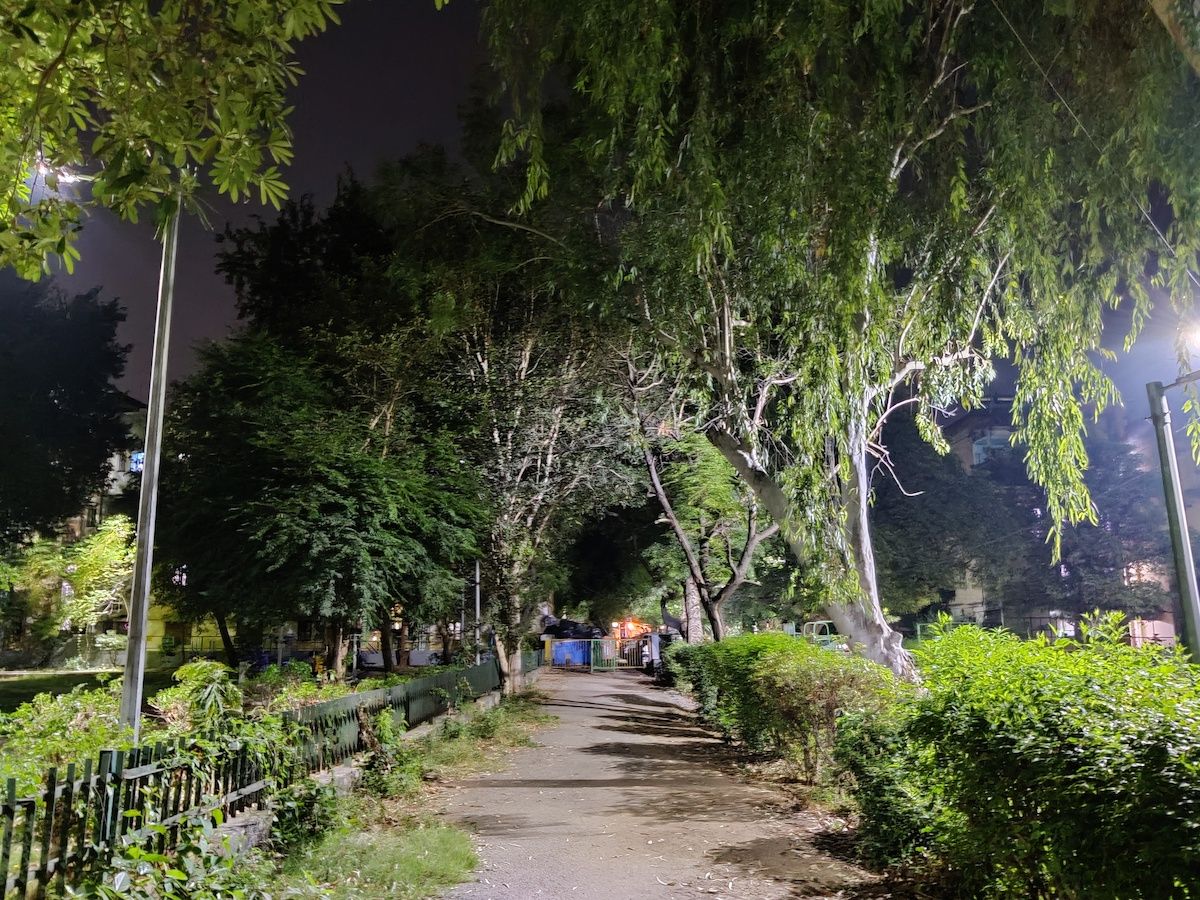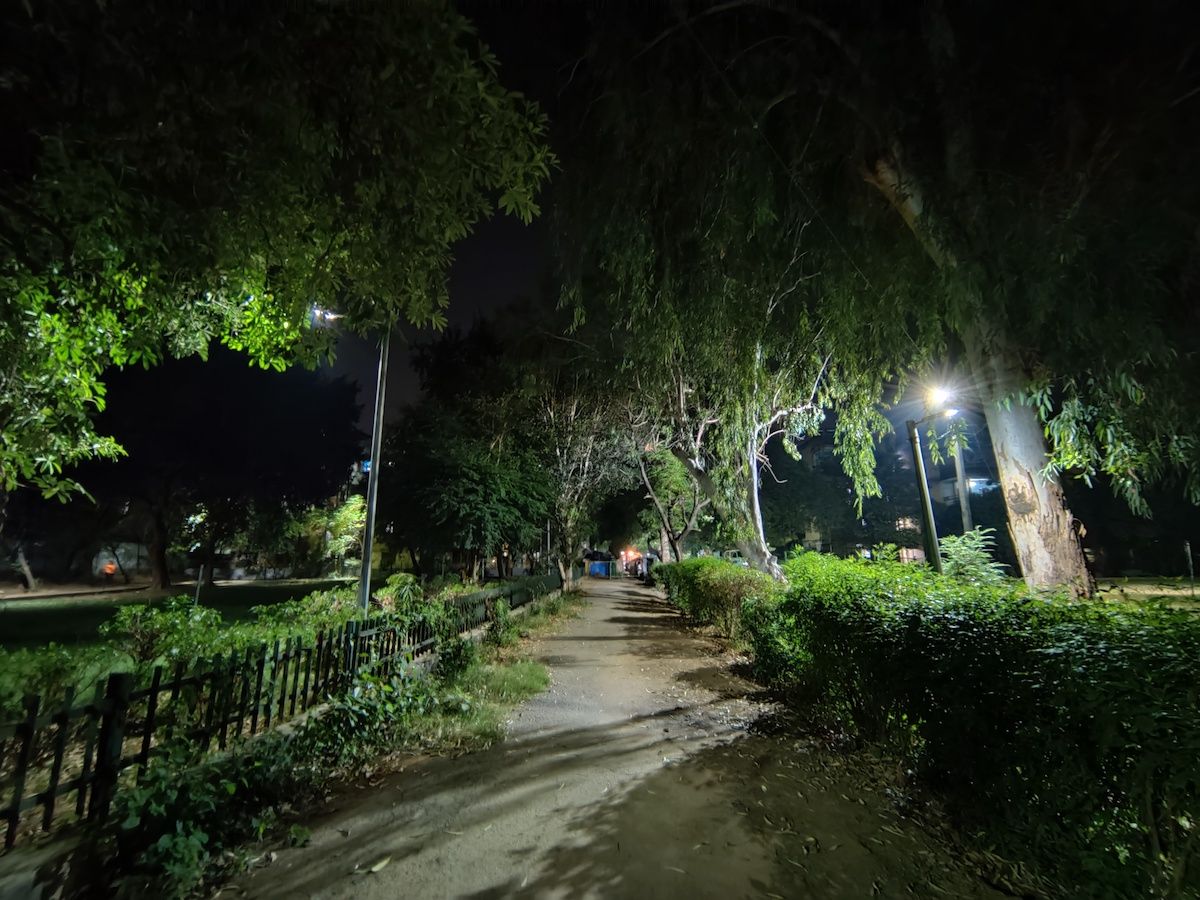 Low-light photography
OnePlus has improved its low-light algorithm over the years and we feel the OnePlus 8T does a pretty decent job in nighttime photography, though the experience has been inconsistent. When it came to indoor shots, we could see a visible difference between a regular shot and one taken using the Nightscape mode, as you can see below. When it comes to outdoor photos at night, we noticed underexposure at times. The Nightscape mode does a good job at boosting colours, retaining details and reducing noise, though we noticed flare issues at times.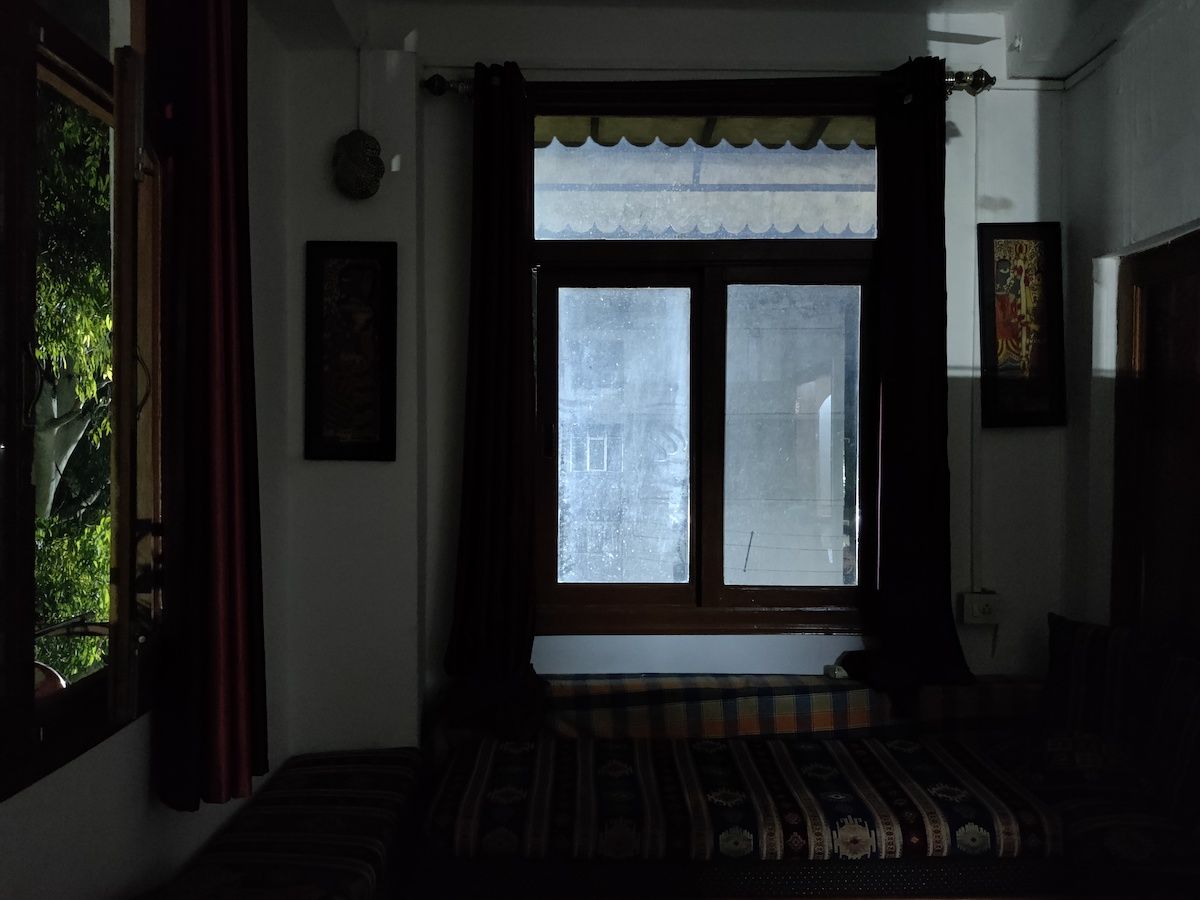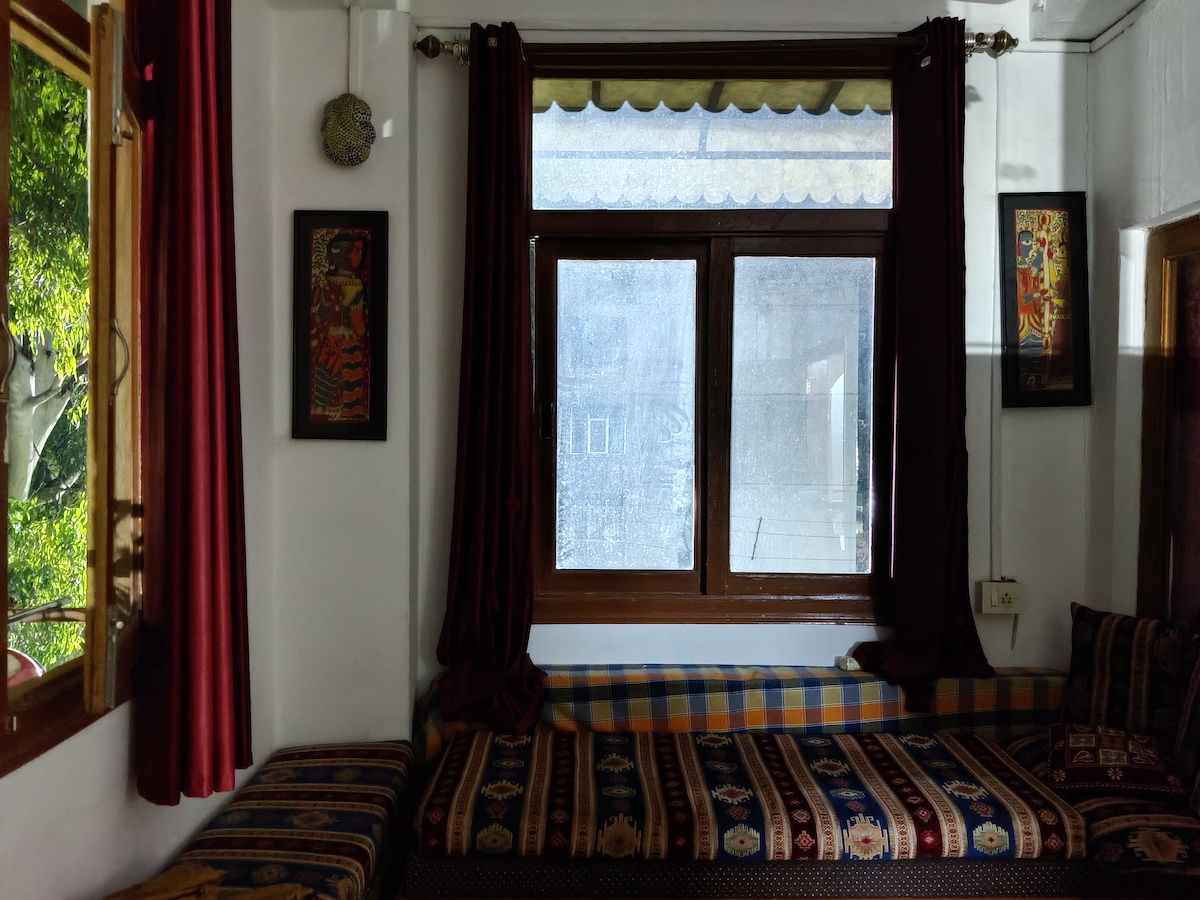 Macro
The 5MP macro lens definitely offers better details compared to a 2MP lens. We were able to get some decent close-up shots using the macro lens provided there is plenty of light around. While photos appear clear enough, colours look washed out and far less pleasing compared to shooting a regular close-up using the primary lens. While the primary lens cannot get up close, it offers a more natural background blur and better colour reproduction.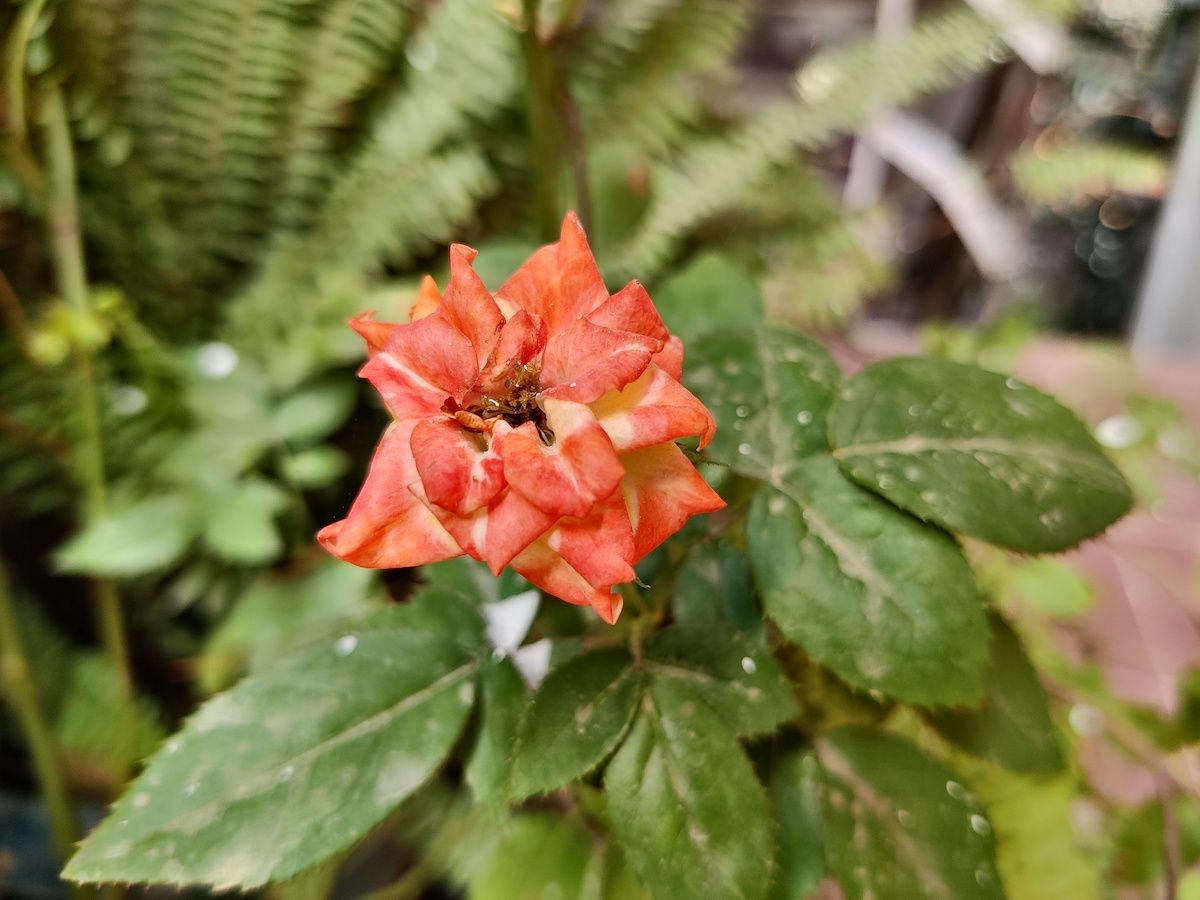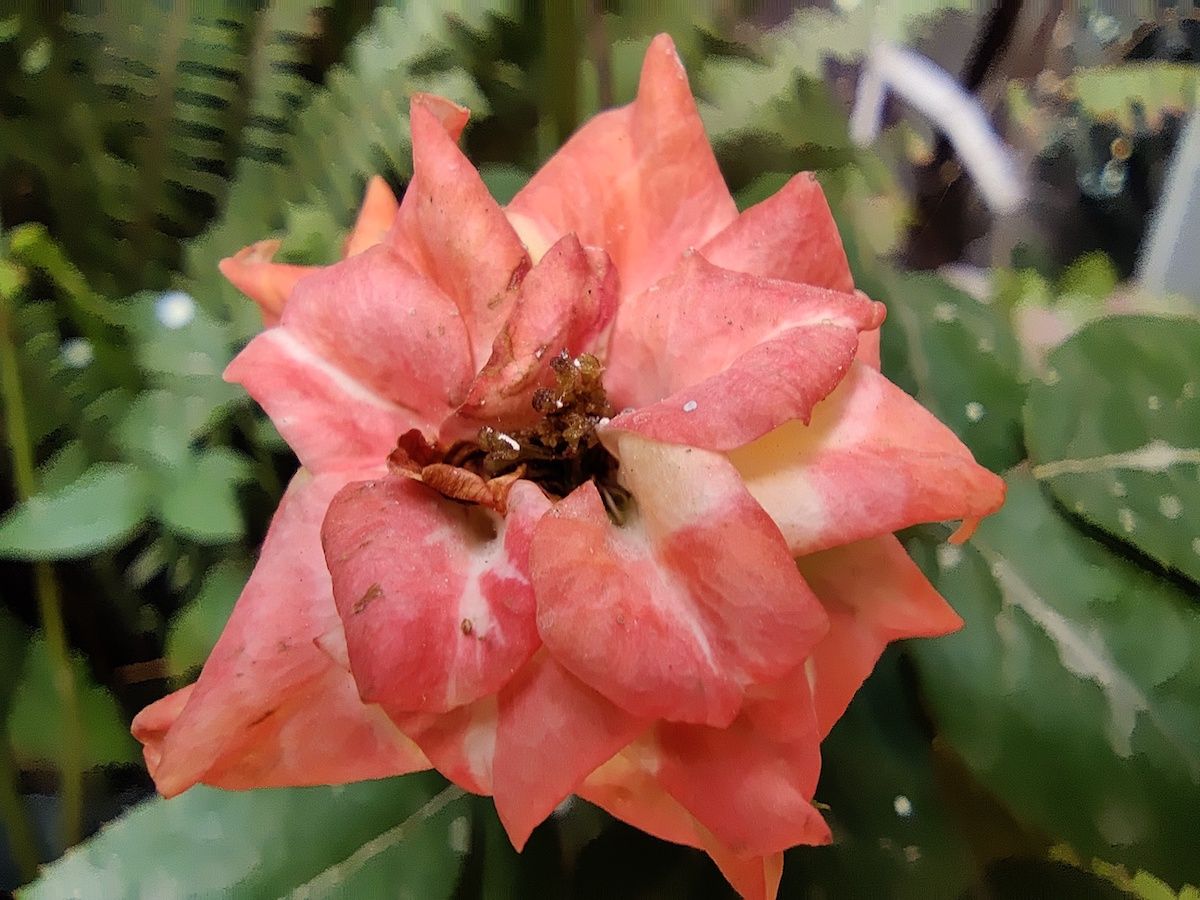 Selfie
The 16MP front-facing camera can capture decent selfies in daylight with good colour reproduction. Dynamic range is good and we were able to capture bright and clear selfies in tricky backlit scenarios. However, we noticed over-sharpening of facial features that can look unnatural at times. The selfie bokeh mode was also adequate.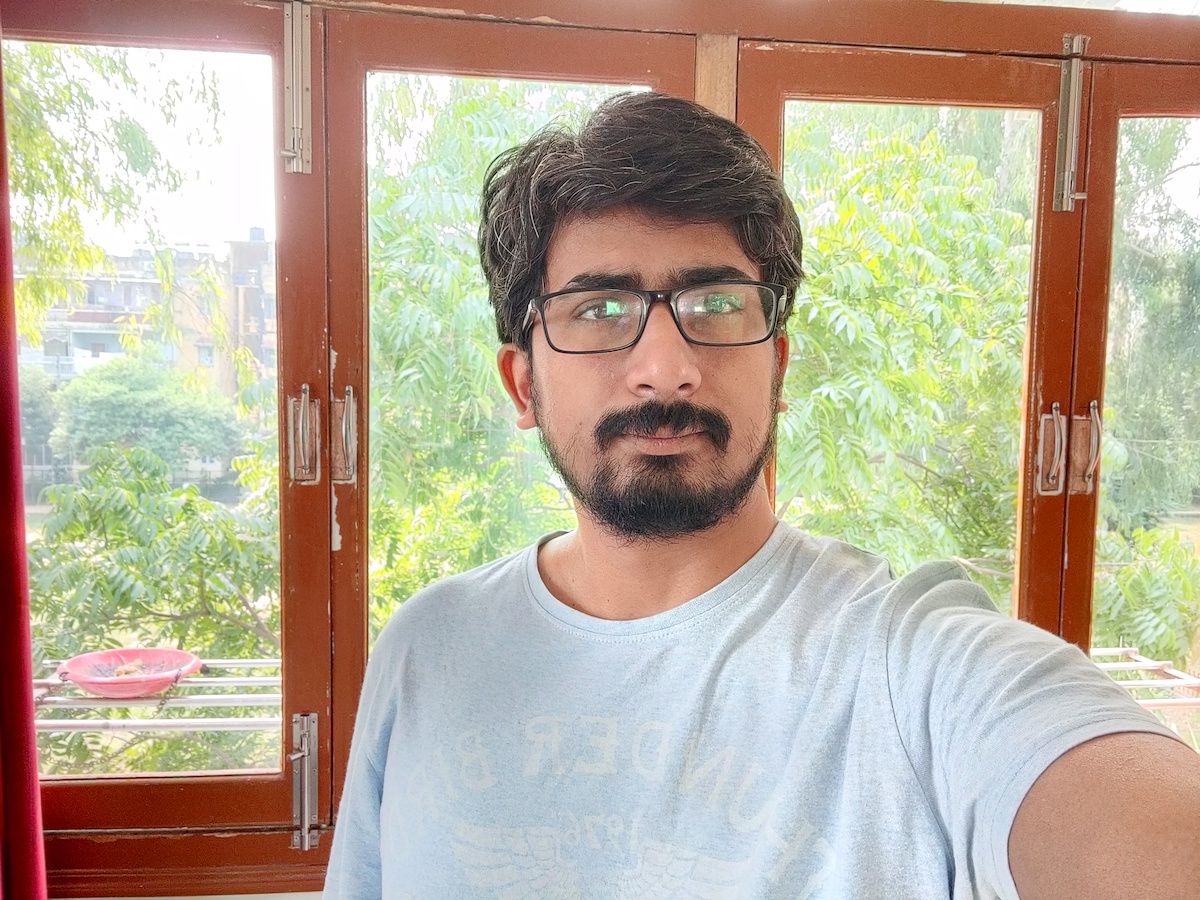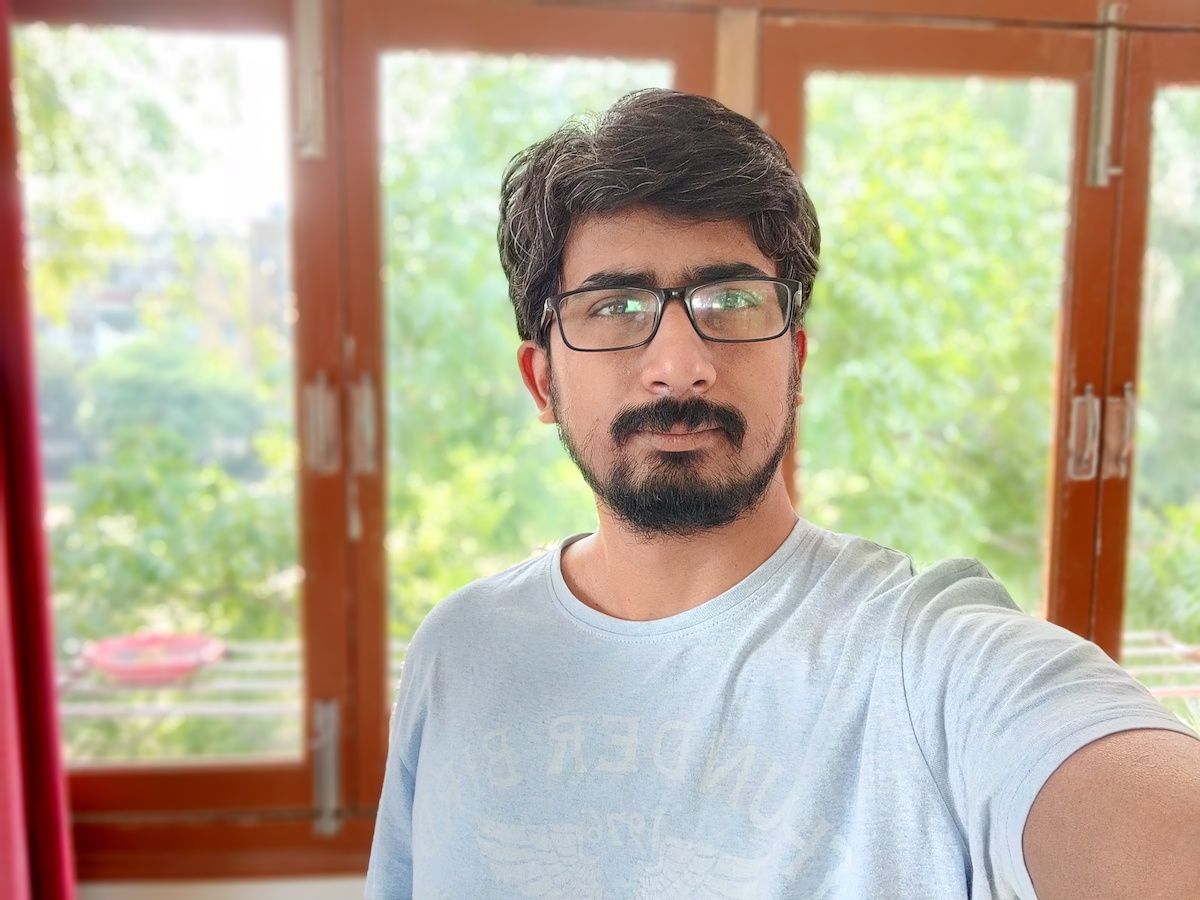 Video
With the OnePlus 8T, you will be able to capture steady handheld videos through the primary cameras thanks to OIS and EIS support. In broad daylight, videos will look detailed with good dynamic range and colour accuracy. You can record up to 4K resolution at 60 fps in regular and cinema mode, which records in 21:9 wide-screen ratio. There are features like Focus Tracking that can track the subject while recording. Video portrait mode and video Nightscape features also come in handy and work at 1080p at 30 fps, but they don't always work as advertised.
Verdict
The OnePlus 8T comes with a good set of cameras, all of which are useful given the right conditions. The primary camera can capture crisp, bright, and colourful photos in daylight and the wide-angle lens is useful for perspective. In low-light, the primary camera can capture decent photos using Nightscape, though the performance will be inconsistent. The macro camera and mono lens work well if you have the eye for it. While the cameras on the OnePlus 8T are not perfect, they can be improved through software updates, which we believe we will be seeing a lot of.