Review Summary
Expert Rating
4/5
When Realme announced its very first smartphone about three years back, the philosophy of the former OPPO sub-brand was quite clear. Remove the dominance of Xiaomi in India's lucrative budget and entry-level segment. It did exactly that for a while and with its products gaining more traction over the years, the company has branched out into several smartphone segments. We have the signature Realme series of smartphones like the Realme 7 (review) and 7 Pro (review) which cater to the affordable and lower mid-range audience. The C series and most models from the Narzo lineup of devices seem to intended for budget audiences. Then we have Realme's latest X series of smartphones that have barged into the affordable flagship segment. The last devices were part of the Realme X3 series that packed in 2019's flagship Snapdragon 855+ chipset with 2020's design and specs.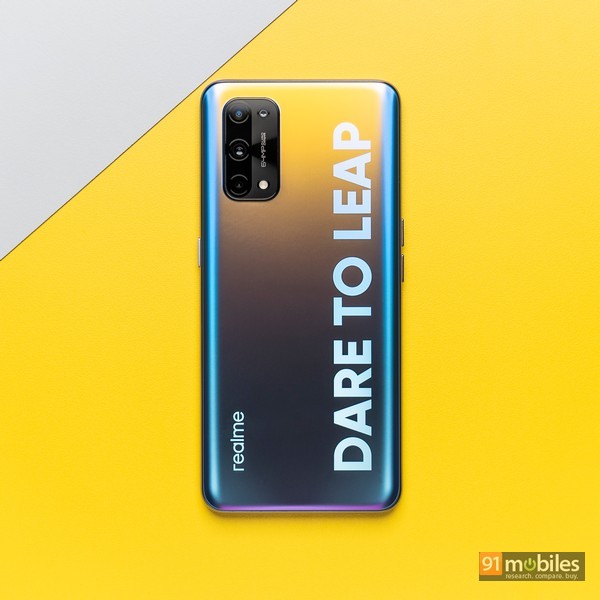 As we begin 2021, the Chinese smartphone giant has come with new addition to the X series in the form of the Realme X7 and X7 Pro. Powered by the new 5G MediaTek Dimensity chipsets, packing in some of the fastest charging speeds on the market and refined aesthetics, the Realme X7 series is bringing the heat on rivals. I have the Realme X7 Pro with me currently for review while the Realme X7, which demands its own separate scrutiny, will be covered in a separate piece. Launched for a fixed price of Rs 29,999, let's try and find out what exactly is 'Pro' in the Realme X7 Pro.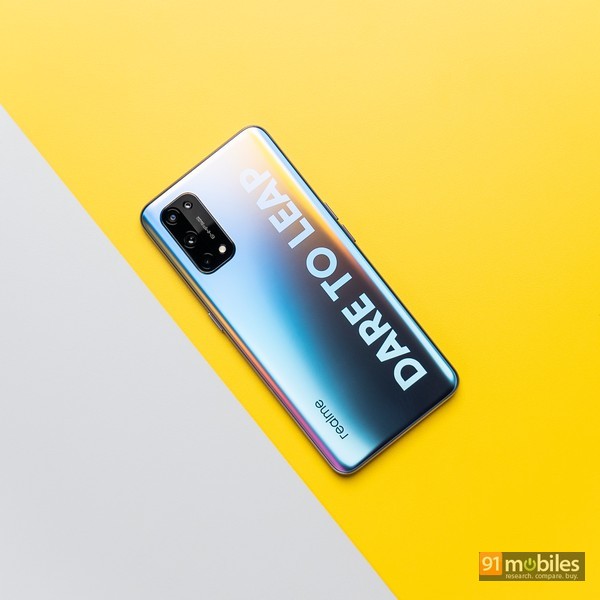 Verdict
The Realme X7 Pro is a device that delivers perfection in its segment. It is trendy, powerful, backed by a decent battery, clicks great photos, and has a class-leading display. It probably should have come with Android 11 out of the box but that is pretty much all you could say against the phone. For its price, it will be hard to find a better phone.
Design and display
Display: 6.55-inch Super AMOLED
Resolution: FHD+ (

2,400 × 1,080)

Refresh rate: 120Hz

Protection:

Gorilla Glass 5 front and back

SIM: Dual nano
Connectivity: USB Type-C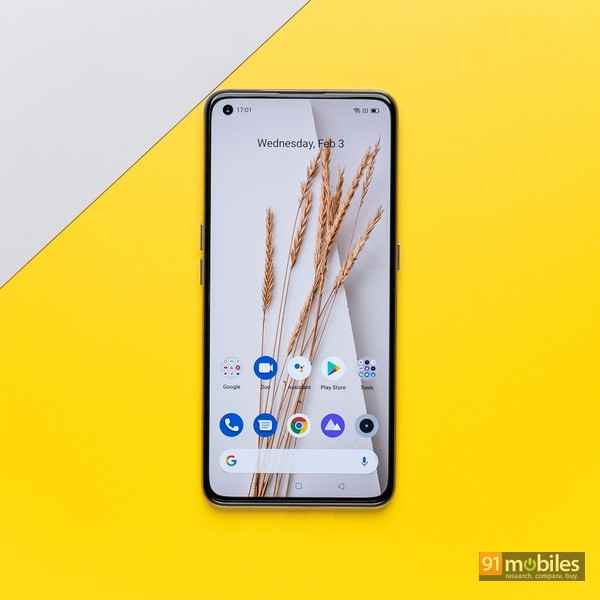 It seems clear to me that the Realme team has been spending some time refining its products' in-hand feel. The Realme X7 Pro icloses the gap between a premium flagship and a mid-ranger further. Realme tells me that it has carefully crafted its new AG Glass design for an elegant matte-like finish on the back. The phone does feel premium to the touch and the Fantasy purple colour scheme leaves a lasting visual impression. It might also be the huge "DARE TO LEAP" branding plastered in all caps across one half of the rear panel. For the most part, the back doesn't show fingerprints unless you shine a bright light over it. Protection for the back comes via Corning's Gorilla Glass 5 making the device quite scratch-resistant, but Realme has thrown in a flimsy clear silicone case to prevent accidental fall damage. Even with a reasonably big battery, the phone is very much on the lighter side weighing 184g, and has a thickness of 8.5mm. I would've preferred the narrow design some phones are opting for these days (with a 21:9 aspect ratio screen), but the Realme X7 Pro sits just fine in my palm and one-handed operation is not an issue.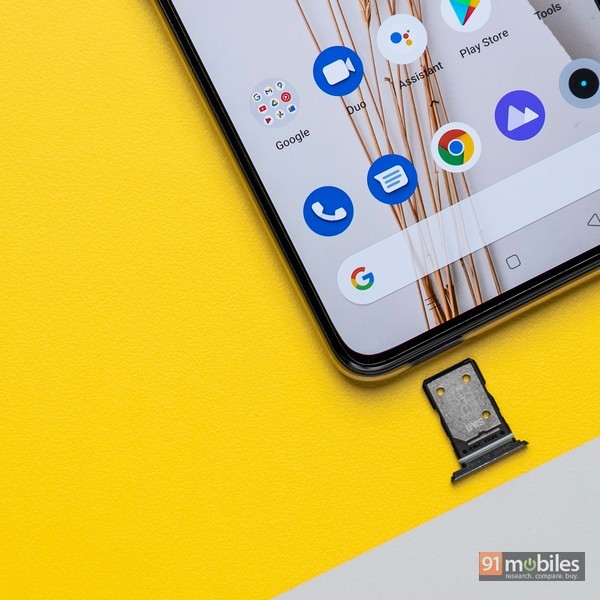 The camera hump protrudes slightly from the back and its shape resembles the setup on the Realme 7 Pro. The lenses are also similar, with a quad-camera system arranged in an inverted L shape along with the flash module. There is no headphone jack on the X7 Pro and that is an omission that I've now made my peace with. You get a USB-C port and a dual-SIM slot at the bottom along with a speaker grille which is mated with the earpiece unit for stereo sound. As for buttons, you get the standard volume rocker on the left and a power button on the right, all of which resonate with the kind of tactility I have come to expect from higher-end Realme devices. I would've declared the X7 Pro as the best-made phone in its segment had it not been for the outlandish OPPO Reno5 Pro (review) and the latter's gorgeous in-hand feel. Still, Realme should feel proud with its work on the X7 Pro although it could've done without the "DARE TO LEAP" shouting at my face.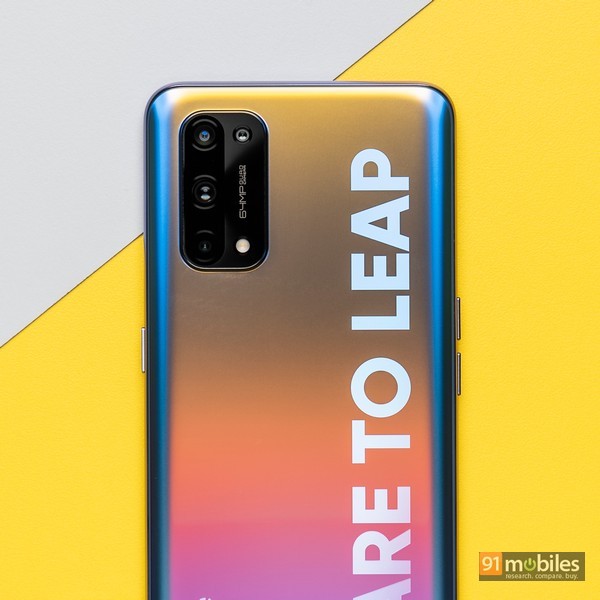 On the front is a flat Super AMOLED panel measuring 6.55-inch diagonally, bearing FHD+ resolution (1,080 x 2,400), and an aspect ratio of 20:9. Incredibly it also offers a 120Hz refresh rate, a feature pretty much unheard of on an OLED panel in this price range. Even in a short space of time, I could tell that Realme is giving one of the best, if not the best visual experience amongst all its phones. The vibrancy of the AMOLED display is in full effect with excellent colour accuracy, deep and prominent blacks across the panel, and delightful viewing angles. You are also getting a 100 percent DCI P3 color gamut coverage and a touch sampling rate of 240Hz. One detail I forgot to mention is that there is a punch-hole for housing the selfie shooter but it does become invisible to your eye after a while.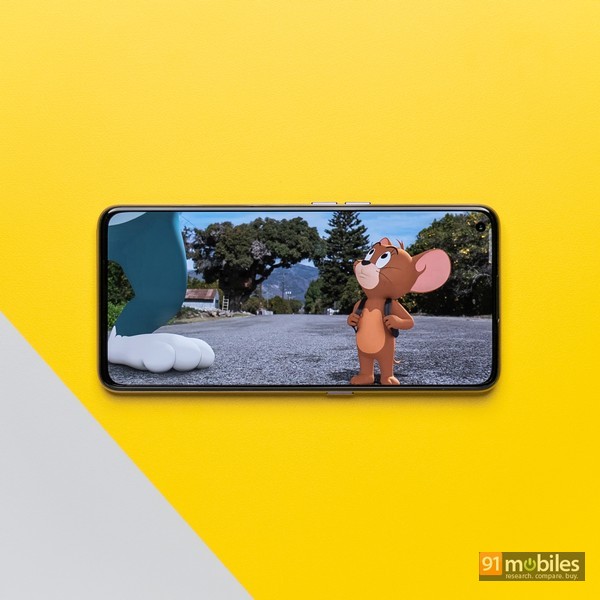 Realme has authorised HDR certification from a number of OTT platforms like Netflix, Amazon Prime, and Hotstar to utilise the full extent of the X7 Pro's display capabilities. There is WideVine L1 certification for HD content where HDR is not available. There are a wide array of customisation options present to fine-tune the display according to your preference. These include the standard colour temperature settings, OSIE Visual Effect toggle, customising the Always-On Display, setting the refresh rate, and toggles for the Dark Mode and Eye Comfort. I was particularly impressed with the consistency of the 120Hz panel and not once did I see the frame rate drop or stutter during scrolling, navigation, or browsing in general. Yes, not all apps support a high refresh rate, but the ones that do perform the job well. A shoutout also to the incredibly bright display which can achieve a peak luminescence of 1200nits. Needless to say, there were no problems even when harsh sunlight was shining directly on the display. I have rarely been as impressed with an upper mid-range smartphone panel as I'm with the X7 Pro. It is fair to say that Realme has not cut any corners as far as providing a premium visual experience.
Cameras
Rear cameras: 64MP main, 8MP wide-angle, 2MP macro and 2MP B&W

Front camera: 32MP

Video shooting: 4K @ 30/60fps, 1080p @ 30/60/120fps, 720 @ 30/60/120/240fps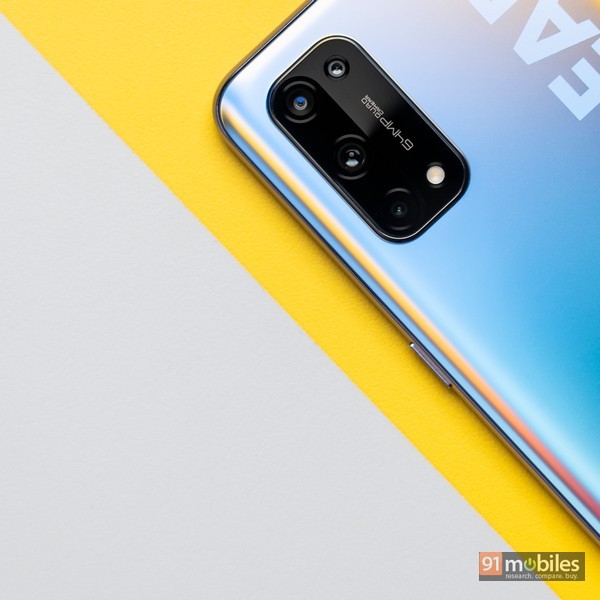 Another area of excellence from Realme is in the X7 Pro's camera department. Essentially you are getting the new 64MP Sony IMX686 sensor as the primary camera with an f/1.8 aperture. Alongside that, there are also a few more sensors that make up the quad-camera ensemble of the Realme X7 Pro. There is an 8MP ultra-wide lens, a 2MP macro shooter, and a 2MP B&W sensor. Right from the get-go, shots from the primary sensor are extremely detailed and crisp in daylight conditions, which is likely also due to the Dimensity 1000+'s new ISP. Apart from that, the dynamic range is decent enough to pull out details in overly bright areas of a shot while the exposure is handled quite well across all scenarios. Colours are punchy, slightly on the side of being oversaturated, but in most cases, accuracy is maintained. Shutter lag is negligible and PDAF works exceedingly well.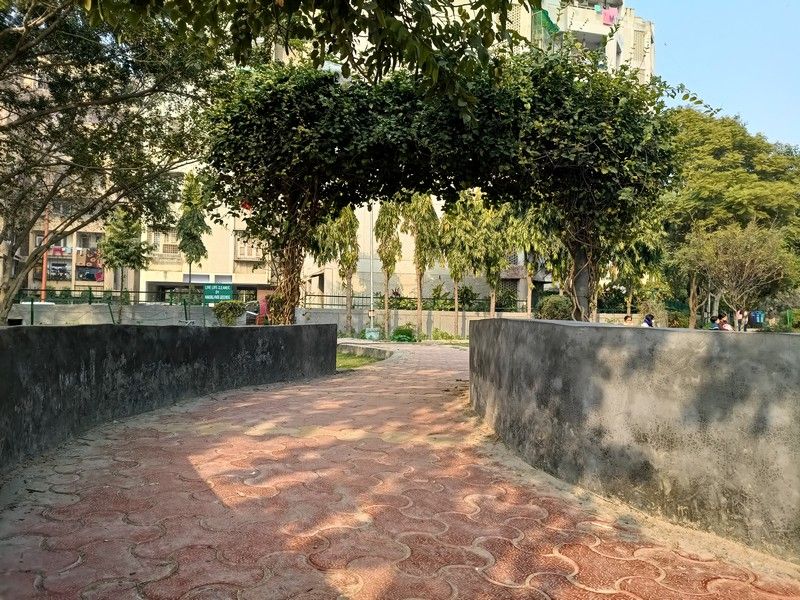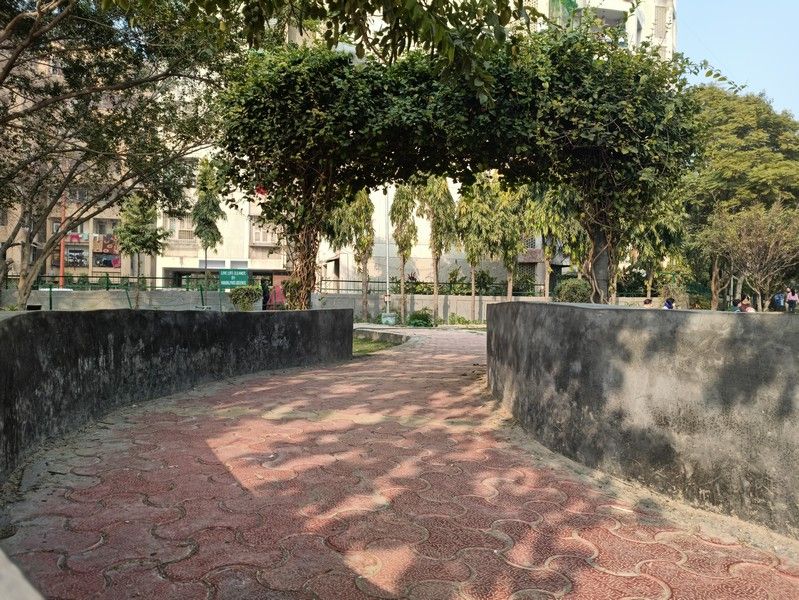 The camera UI makes it easy to switch between the normal pixel-binned shots and the high-resolution 64MP mode. The latter does indeed churn out more detail allowing you to crop in further into a shot, but colours and exposure largely remain the same. Sony's large sensor size gives a very natural depth of field while clicking shots, mostly negating the need for the portrait mode. The macro lens is present for close up shots but only up to 4cm. While I have generally not been a fan of macro sensors, Realme's implementation doesn't leave a sour taste. Expectations need to be in check from a 2MP lens but I was happy with the accuracy in colours and fast focusing speeds.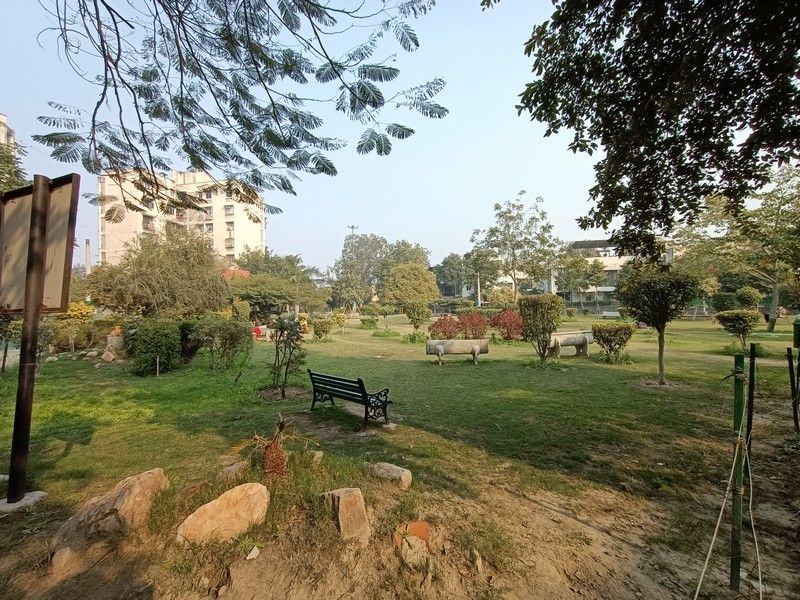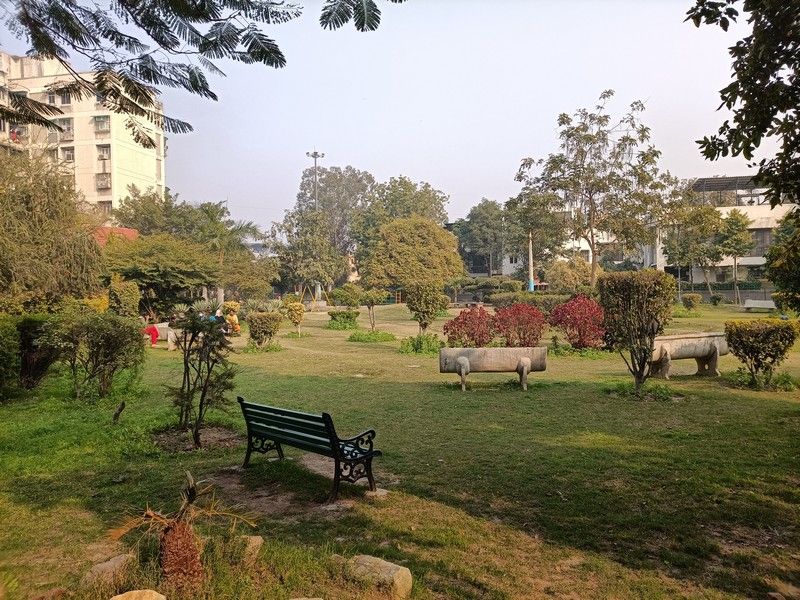 You also get an ultra-wide sensor that has a decent 119-degree field of view, getting more in the frame than the standard wide lens. I do like how the colour temperatures of the primary sensor are replicated quite well on the ultra-wide sensor. Understandably the shots don't have a lot of detail and the focus is softer, but in general, I was satisfied with the pictures. However, when the lighting drops, the sensor does lose a lot of its capabilities which is typical since it has a small f/2.25 aperture.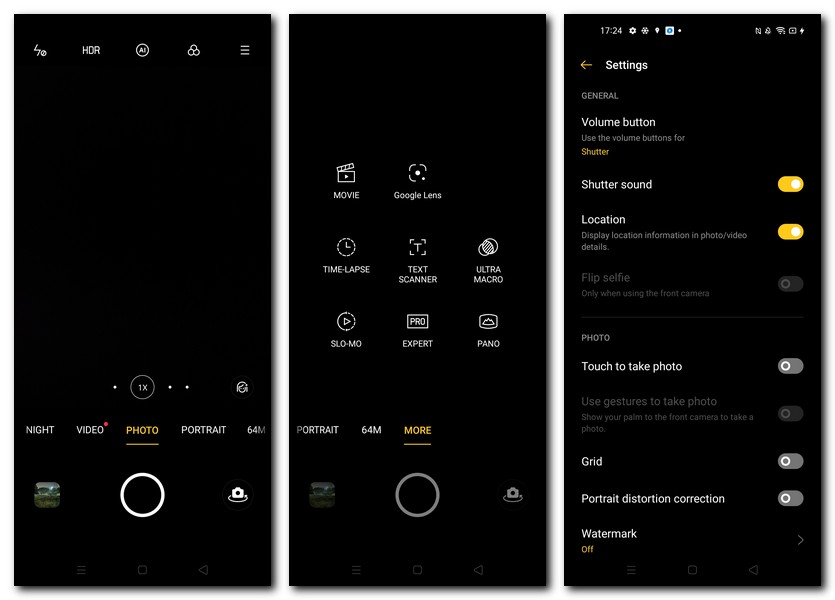 Talking about low-light photography, the primary lens does a remarkable job even without the assistance of the dedicated Nightscape 4.0. The viewfinder shows a decently exposed frame and with some assistance from nearby street lighting along with the post-processing, you do get a well-done photo. Detailing, highlights and focus are quite impressive while colours are pretty much touch and go. The dedicated Nightscape 4.0 actually overexposes shots and doesn't smooth out the noise. This is something that I hope gets resolved in future software updates. You do get some funky Night Filters like Cyberpunk, Flamingo, and Modern Gold to stylise your low-light shots. The last of the four sensors is the 2MP B&W lens which is more for padding up the camera array rather than having a useful function. It adds a monochrome look to photos and portrait shots, but that is about it.
On the front, there is a 32MP selfie shooter that has been a standard issue on a lot of phones these past couple of months. I did like the camera's ability to keep facial details intact in shots although you have the AI beauty mode just in case you want to look like an anime figure. The front portrait mode has a nice, soft background blur but falters during edge detection. Front NightScape is average and you will get more details using the regular screen flash. In terms of video recording, the phone can record up to 4K, 1080p and 720p videos at 60fps from the back camera. Super slo-mo can go up to 240fps but only at 720p, while 1080p can go up to 120fps. The way I see it, if Nightscape 4.0 can be improved via an update, then the X7 Pro will have one of the best optics in its segment.
Performance and software
Chipset: MediaTek Dimensity 1000+
RAM: 8GB
Storage: 128GB, non-expandable
Software: RealmeUI with Android 10
MediaTek has come out swinging in front of Qualcomm with its Dimensity 1000+ chipsets. I had earlier experienced it on the Reno5 Pro and now with the Realme X7 Pro, my belief about MediaTek's place on the flagship table has solidified. Benchmarks tell a story of good CPU and GPU performance. The Geekbench score is only slightly promising at 770 on single-core and 3,014 on multi-core. However, the phone's AnTuTu score of 515,025 is really impressive and sits just below the Snapdragon 865-powered Mi 10T Pro's 567,321. It is apparent during usage, that the Dimensity 1000+ packs in the same fluidity in performing tasks as a proper flagship chipset. There's no lag between heavy app switching and multiple tabs can stay open on Chrome while I'm surfing a video on YouTube at the same time as I'm texting on WhatsApp. The 8GB of RAM does help in that regard but the chipset's own quad Cortex A77 CPUs make light of any intensive task.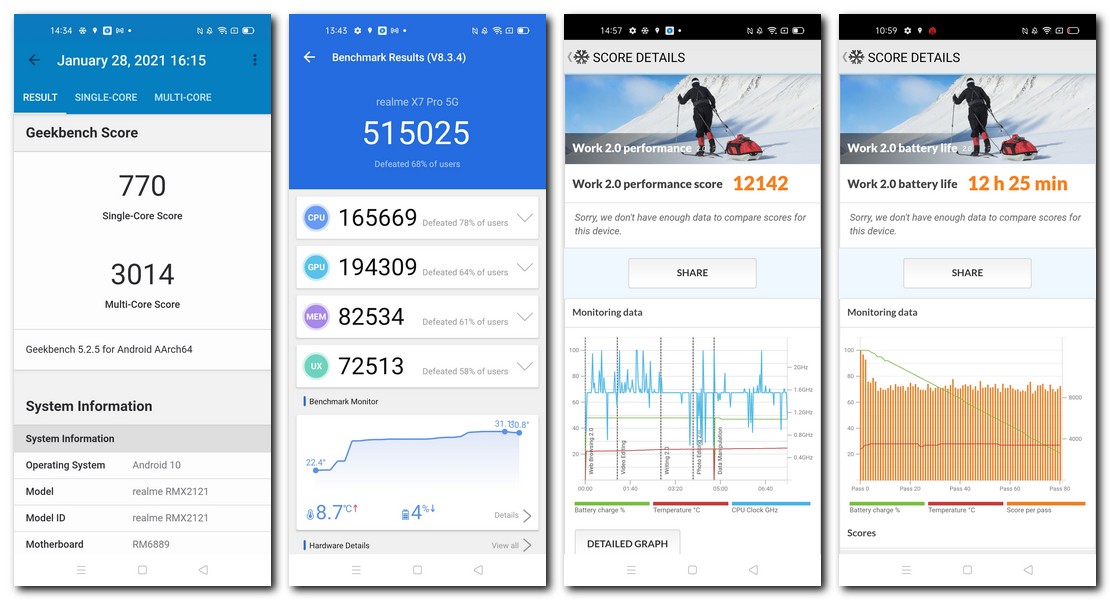 The same is also carried over to the GPU, although if you were hoping to play something like Call of Duty: Mobile on Max settings, you will be disappointed. Like the Reno5 Pro, you can only play either at the highest Graphic Quality or Frame rate. I lowered the former by a point, set the Frame rate at maximum, and enjoyed about an hour of the game with not so much as a frame drop. Heating also remains under check thanks to the 7nm chipset's power efficiency and also due to the eSport Vapor Cooling mechanism. Make no mistake, the Realme X7 Pro is a processing powerhouse and an efficient one at that.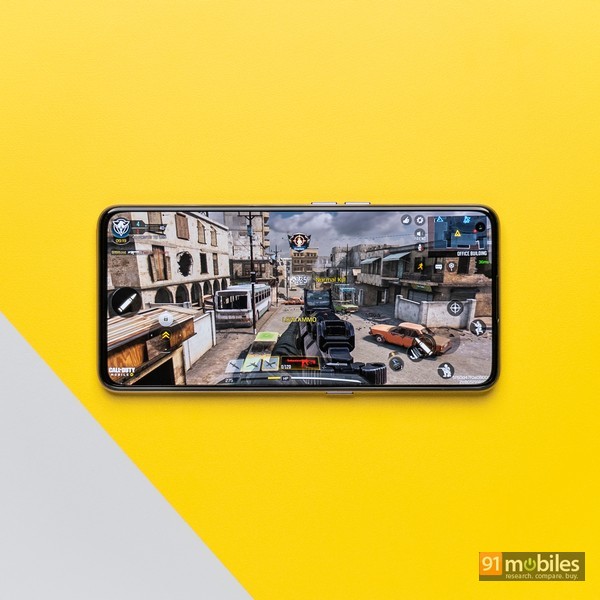 There are additional features that add to the overall user experience of the Realme X7 Pro. Aspects like the in-display fingerprint scanner which works flawlessly and also has a larger surface area than previous Realme phones. You also have Dolby Atmos support on the stereo speakers for an immersive audio experience. The phone is certified for Hi-Res audio should you be in possession of high-quality earphones/headphones. A special mention also goes to the excellent haptics facilitated by the Tactile Engine which just adds to the premium user experience. The phone has 5G+5G Dual-SIM Dual Standby functionality with 360-degree antenna support along the frame of the phone. Now 5G doesn't have a very clear roadmap in India but I believe it going to gain traction in a year or two. I would suggest halting any decision based on a phone's 5G capabilities till then. The device does have Wi-Fi 6 support if you have a router that is compatible. The device's existing 4G capabilities are quite good as expected, and there are no call drops to report on Jio's Noida network.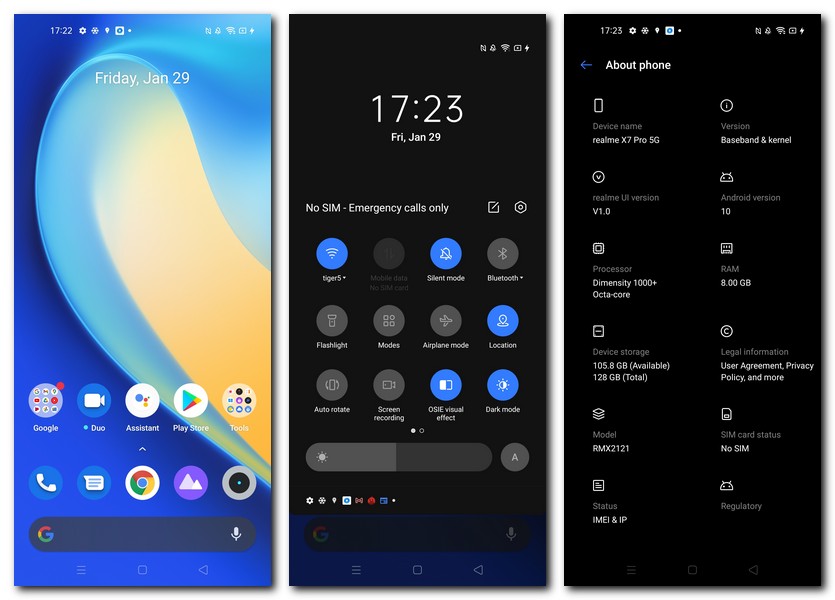 On the software side, there is some disappointment as Realme is shipping the phone with Android 10 when most of the competition has already moved to Android 11. Realme UI happens to be very much bloatware-free these days and has adopted a stock Android feel to the whole experience. I'm not a particular fan of the icon packs but you do have a lot of customisation options available for the home screen and lock screen. The settings menu has become more refined making it easy to locate the different options available. There are also several unique features like a three-finger swipe up to enable split-screen viewing, a one-tap app cloner, a smart side-bar, and more. You can head towards my Realme 7 Pro review for a more detailed look at the Realme UI. Let's just hope that a transition to Android 11 happens soon for the X7 Pro.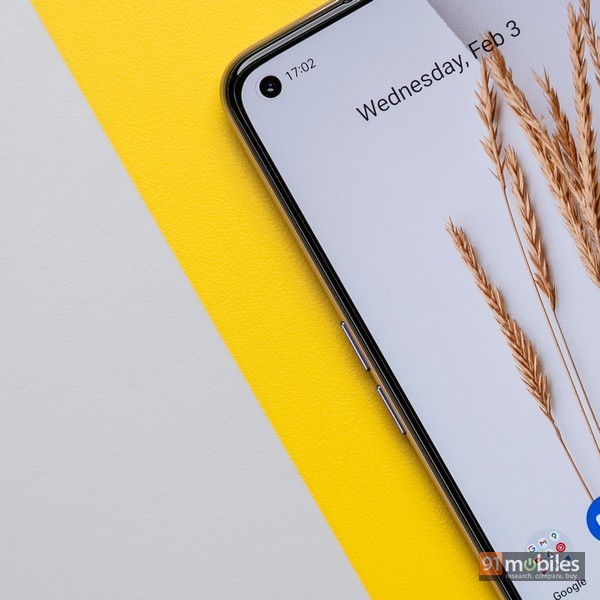 Battery
Battery: 4,500mAh
Charging speeds: 65W FlashCharge
0-50 percent: 15 minutes
Powering the entire setup is a 4,500mAh battery which has been split in two to facilitate Realme's 65W SuperDart Charge solution. This is not the first time, however, that we are seeing such high charging speeds on Realme devices, but it leaves me in awe every time I see it. You can put the phone on charging at zero percent and come back to full 100 percent in under 35 minutes. Even a 5-minute charge is capable of delivering an hour of video playback. The battery itself is not going to last you for more than a day if you are using it at full 120Hz but it does pack in some power saving tricks. This includes Sleep Standby Optimisation, Super Power Saving, and Screen Battery optimisation, all of which can be enabled in the settings menu. Realme has also implemented various protection measures to save the battery from overheating or any other damage when it is being supplied with so much wattage. On moderate usage, wherein the screen is set at 60Hz, you are looking at an easy 1.5-day use case scenario from the device. My regular battery test, which involves looping a video on repeat, showed that the device lasted for 23 hours, which is in the acceptable range.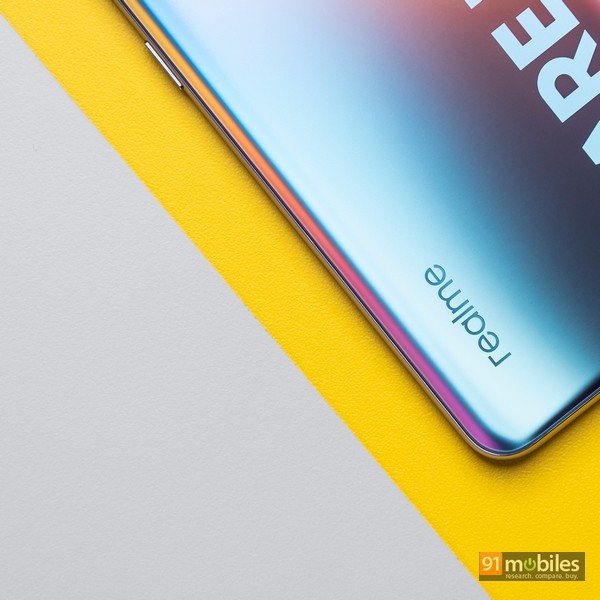 Final Verdict
It's easy to love the Realme X7 Pro for what it is. There are some features such as a 120Hz AMOLED panel or 65W charging or Dolby Atmos Stereo speakers that just make the device unique for its price tag. Seeing the exquisite photography capabilities and a premium in-hand aesthetic, I, for one, have been won over by the Realme X7 Pro. On top of that, you are getting a dual 5G standby option which future-proofs your device for the next generation of communication technology. There are some flaws, but I'd really have to be nitpicking here. There is no Android 11 out of the box which bothers me slightly as a smartphone enthusiast, but will matter little to the average consumer. The dedicated Nightscape mode needs a bit of improvement but it's nothing a few software tweaks won't fix.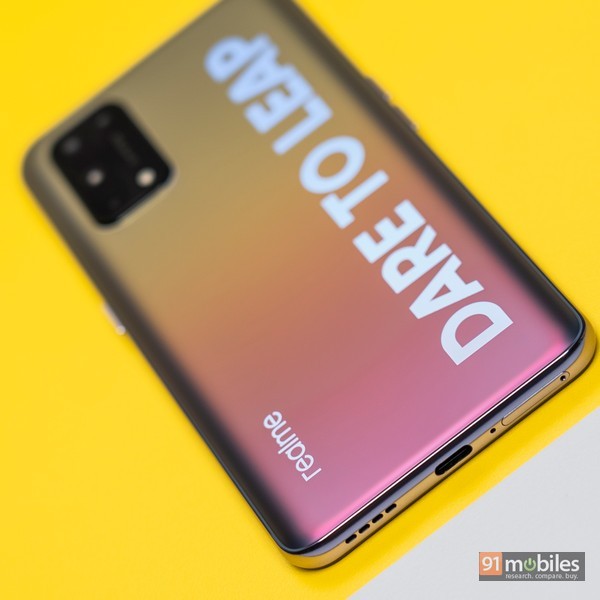 Now for Rs 29,999, the Realme X7 Pro does compete against worthy opponents. You have the Reno5 Pro, a device that goes head to head with the X7 Pro on all accounts except for the screen refresh rate. Then there's the slimmest 5G phone in the segment which comes in the form of the Vivo V20 Pro (review), a phone that has supreme selfie capabilities but its Snapdragon 765G's processing capabilities don't match up. By all accounts, the Realme X7 Pro is a winner against any smartphone in its category. If you are impressed by the Reno5 Pro's stellar design and don't mind paying a bit extra, you should go for it. If selfie capabilities are something of a deciding factor, then you will find the Vivo V20 Pro to your suiting. For performance-oriented users such as myself who do like a sprinkle of good cameras mixed with decent looks, the Realme X7 Pro is the way to go.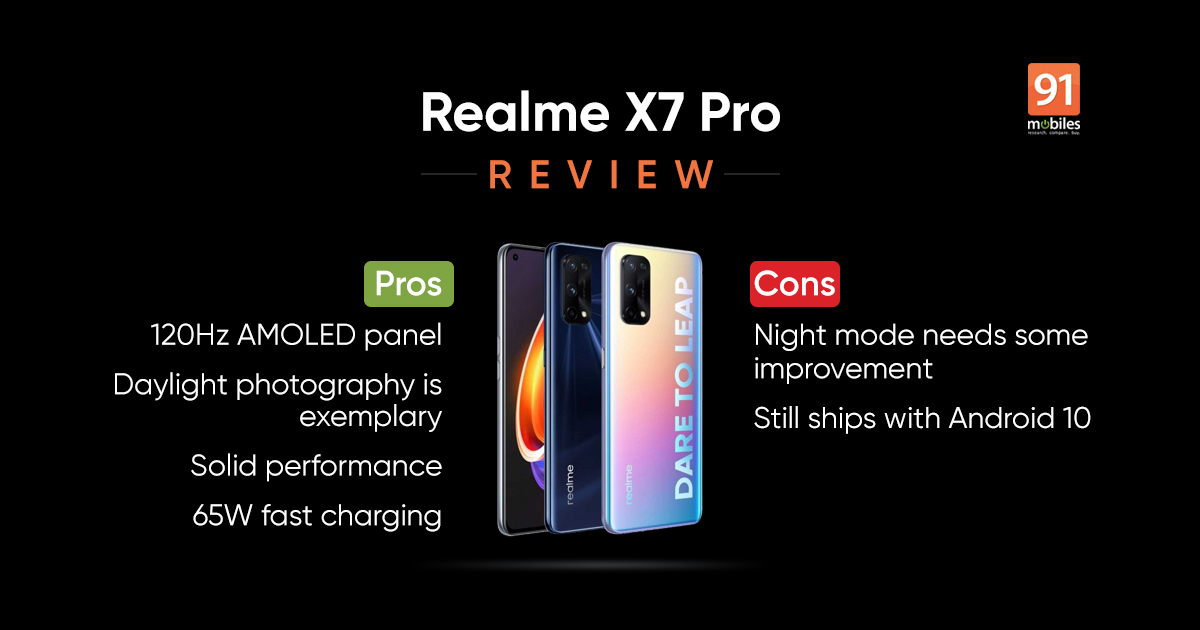 Editor's rating: 4 / 5
Pros
120Hz AMOLED panel
Daylight photography is exemplary
Solid performance
65W fast charging
Cons
Night mode needs some improvement
Still ships with Android 10
Photos by Raj Rout
Competitors for Realme X7 Pro
| | | |
| --- | --- | --- |
| Realme X7 Pro | vs | Oppo Reno 5 Pro |
| | | |
| --- | --- | --- |
| Realme X7 Pro | vs | Vivo V20 Pro |