While Xiaomi is hailed as the brand that revolutionised the TV segment in India, there's another company that has been doing that silently before it. If you've been following the space closely, then you could probably have guessed by now that I'm talking about Vu. Ever since its inception, the California-based manufacturer has been introducing some impressive televisions that are feature-packed, yet priced lower than offerings from the likes of LG and Samsung. Earlier this year, Vu unveiled a new Pixelight range of TVs, and I have been using the smallest model among these for quite some time now. The Vu Pixelight series offers a couple of screen sizes with the starting price of Rs 30,000. And at such a price tag, it seems to be a loaded offering on paper. But is it the best buy in its category? Let's find out in this review.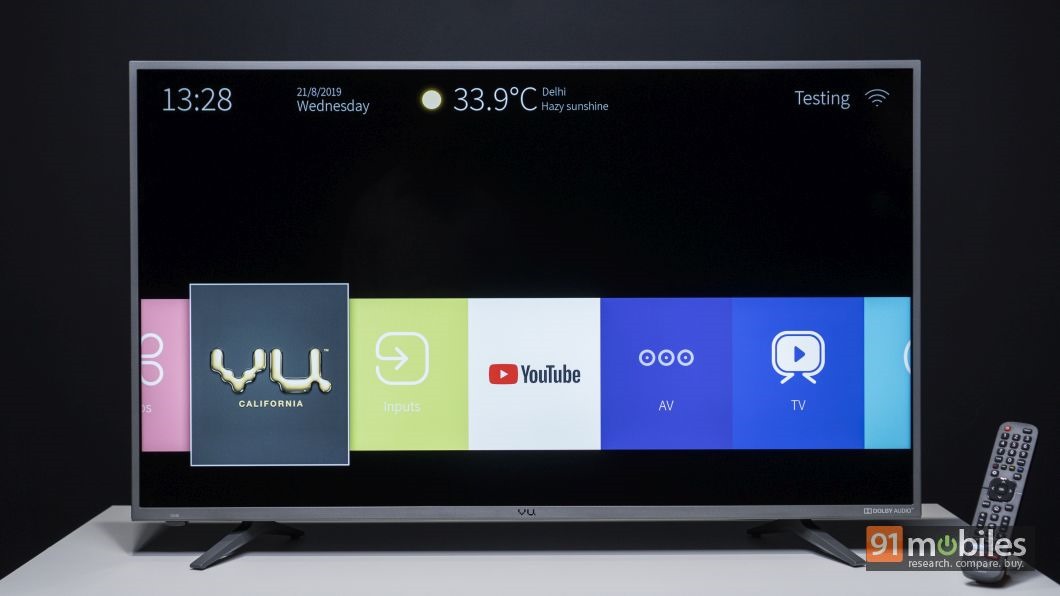 Specs at a glance
Measures 970 x 608 x 213mm
Weighs 8.3kg (with stand)
43-inch, 3,840 x 2,160 pixels
450nits brightness
178-degree viewing angles
60Hz refresh rate
Hi-end dual core processor
1GB RAM, 4GB storage
20W speakers
Wi-Fi 802.11 b/g/n
Design
As the name suggests, the Vu Pixelight 43 features a screen size of 43-inches. Considering 40 / 43-inches is the new 32-inches (as it's becoming more and more common as the default television size for most people), the TV could be a good option for placing in your living room.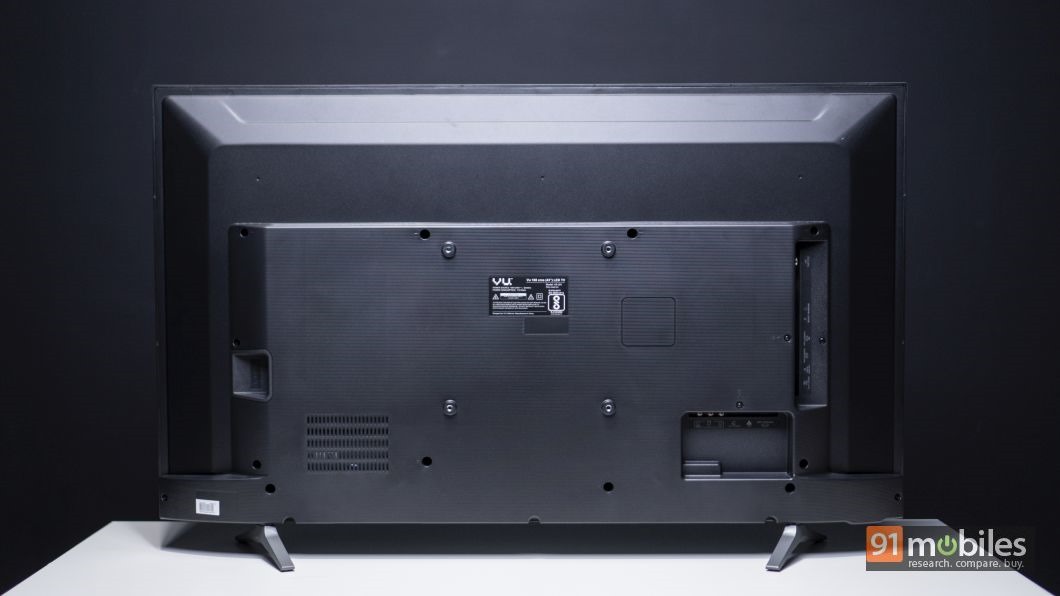 The Vu Pixelight 43-inch comes with a stand in its retail packaging allowing you to put it on a flat surface like a table or a TV unit. However, if you want to mount it on a wall, then you'll have to buy the mount separately.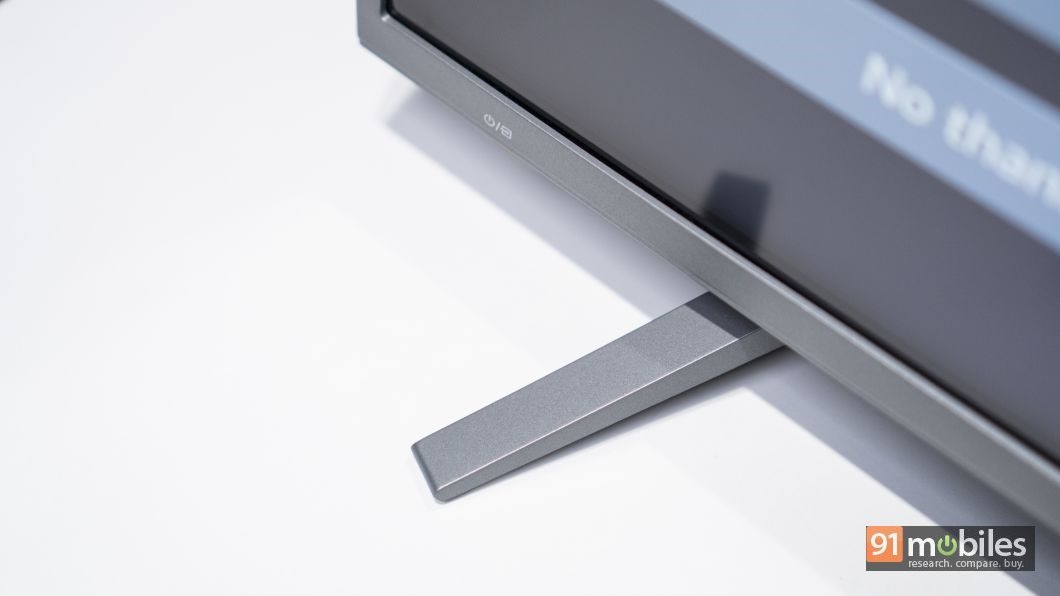 Coming to the build, the Vu Pixelight features a robust construction. It sits on the table easily with its two feet (if you chose to not mount it against the wall). Sadly though, it does wobble a lot with a slight touch and hence you need to ensure that it's placed where it's not likely to get touched.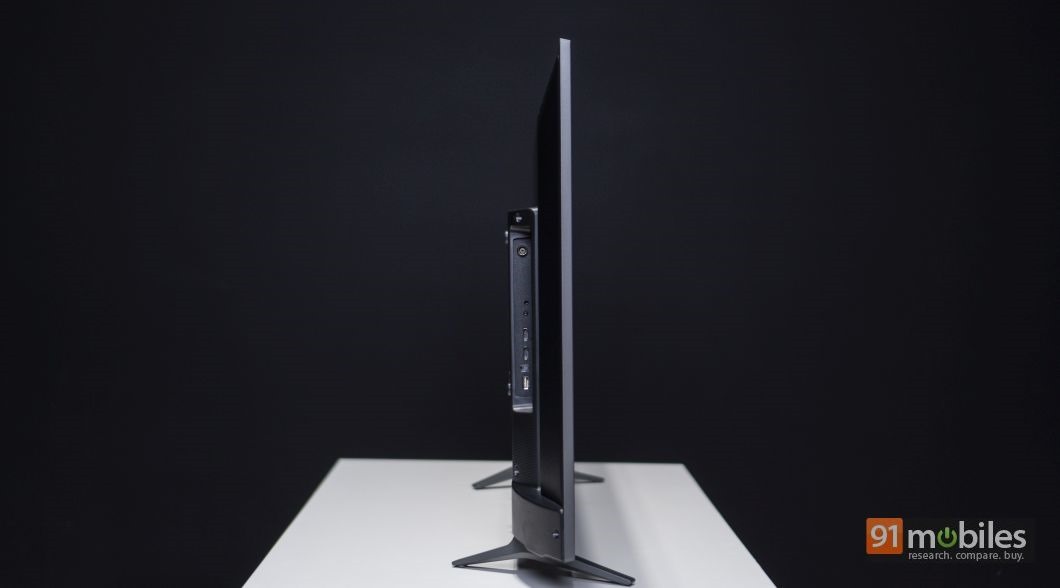 While the bezel-less phenomenon has taken over the world of smartphones, the same hasn't happened to TVs as yet. Even though a few brands are moving in that direction, the Pixelight has sizeable bezels around its screen. However, they aren't too thick and don't take away from the viewing experience either. There's no other design element on the fascia either apart from the Vu branding at the base.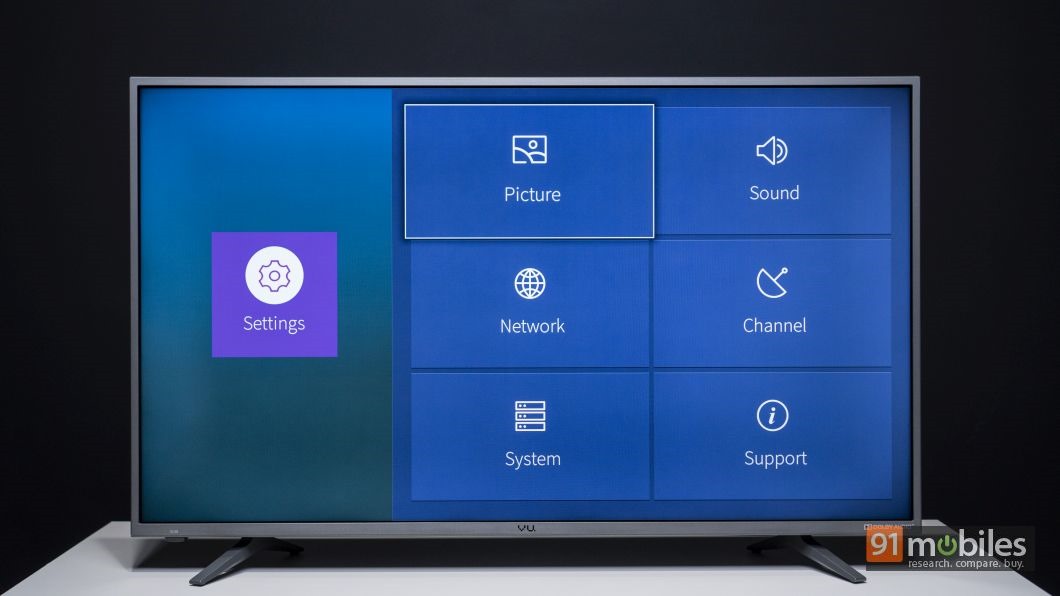 As far as ports are concerned, the Vu Pixelight has got you covered. Towards the left, the cavity holds three full-sized HDMI ports and two USB slots. Then there's composite in for audio input, while sound output can be facilitated through Optical, ARC or a 3.5mm socket.
The speakers on Vu's offering are placed on the back.
Remote
Some TV makers are going towards minimalism offering clean-looking remote controllers with as few buttons as possible. Vu on the other hand, takes the opposite route. Along with the usual controls, the remote bundled with this TV also has quick-access keys to Netflix, YouTube, and Amazon Prime Video. This in fact, is one of its biggest highlights since there are a very few remote controls that offer the ability to launch the Prime Video app directly from the remote. Alongside these hot keys, you'll also find a button for opening the app menu.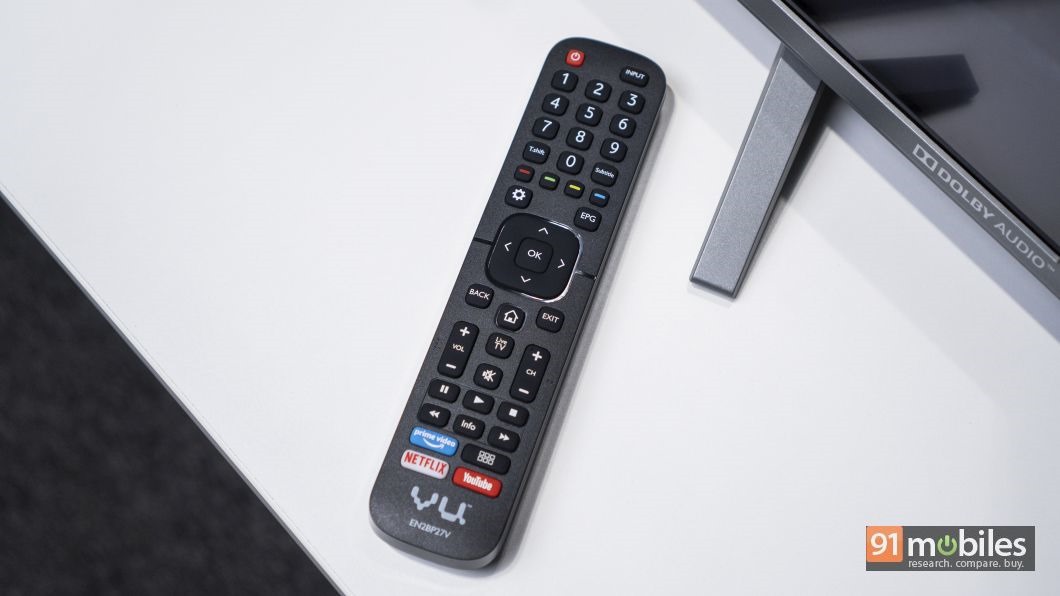 Talking about the usual buttons, you wouldn't find anything surprising. The D-pad makes it easy to navigate the menus, though the placement of volume controls and channel navigator towards the bottom may require a habitual change. I also liked the fact that the playback controls work really well with streaming services, which brings us to…
Interface and features
Instead of running Android TV, Vu has opted for a Linux-based operating system for the Pixelight. And while one might lament that the flexibility that Google's OS for televisions offers is lacking, truth be told, you may not miss it much. That's because, as mentioned above, the TV offers all the usual streaming services. Apart from that you also get Indian services such as Zee5, Eros Now, and Hungama, among others. It does miss out on Hotstar though. And while there's the VEWD app store available for downloading more, it doesn't have too many useful titles apart from the likes of TED and Plex. You can, of course, play some games as well and the library seems decent as it includes Flappy Wings, Sudoku, 2048 and countless others.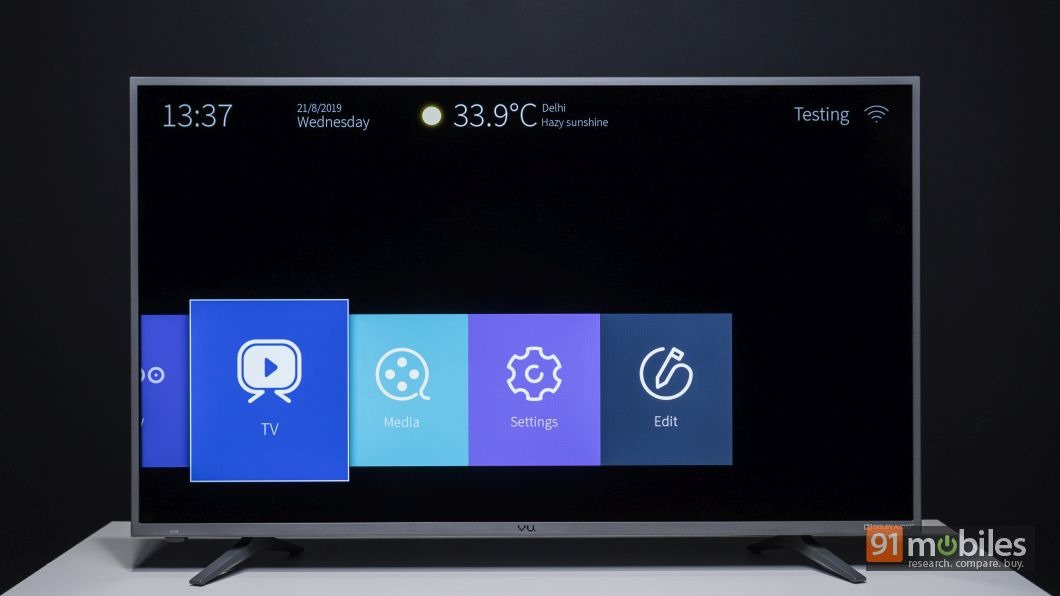 Interface-wise however, it may take some time getting used to since it's not very intuitive. The TV also takes some time in opening apps… pressing the Netflix button on the Vu Pixelight's remote for instance, showed up the message "Initializing now, please try later" quite often. But otherwise, opening any of the apps usually takes two to three seconds.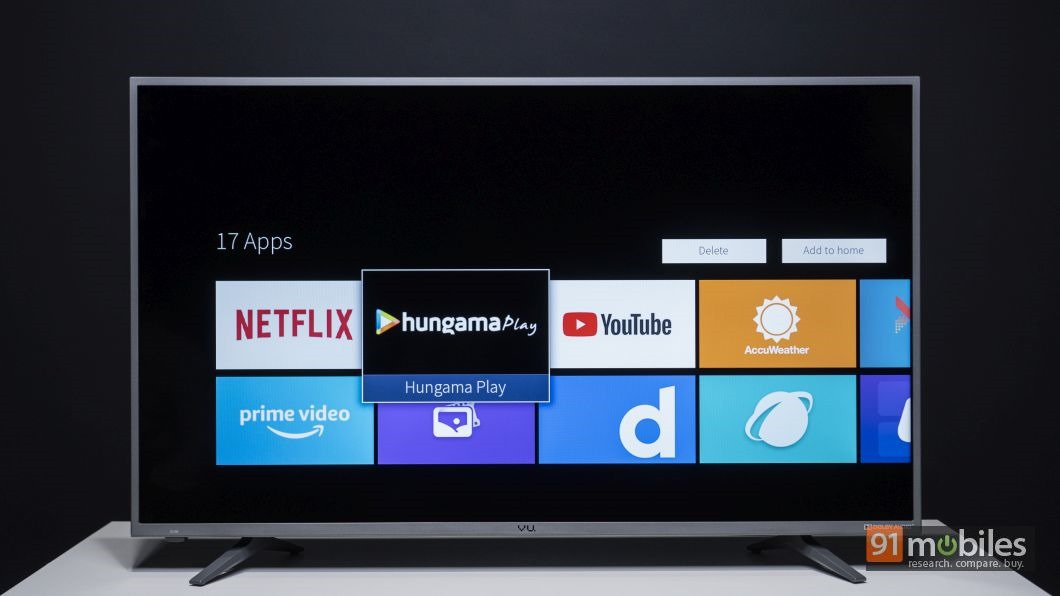 What I really liked is the Remote Now app, which lets you use your smartphone as a remote control for the television.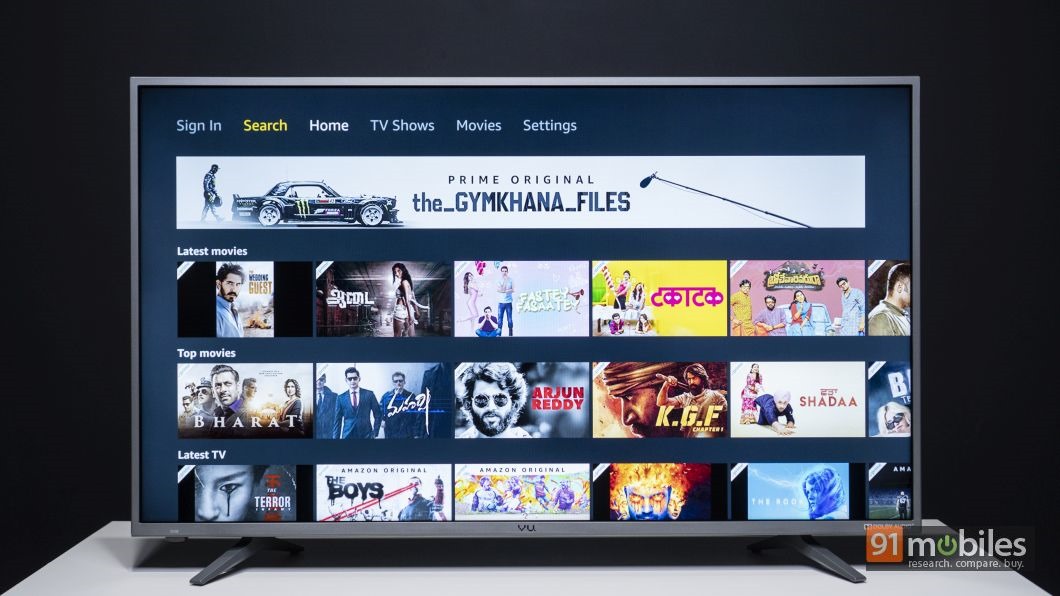 Display quality and more
Coming to the meat of the matter – the picture quality. The Pixelight TV bears support for 4k resolution and HDR10. The OLED TV offers quite a few picture modes too, including standard, cinema day, cinema night and cricket.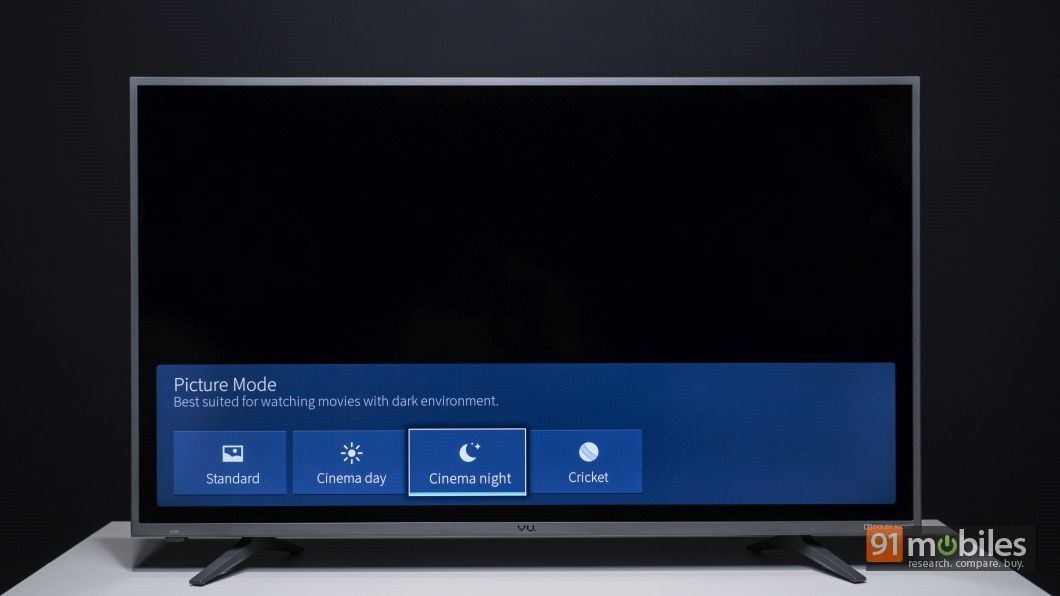 So how does all that translate to the viewing experience? Well, it's quite delightful with the TV ensuring that colours remain accurate and contrast levels adding to the pleasing output. 4K content looks good, and the Vu Pixelight can also upscale full HD videos. Sadly however, the processing for the same isn't translated that well in real life.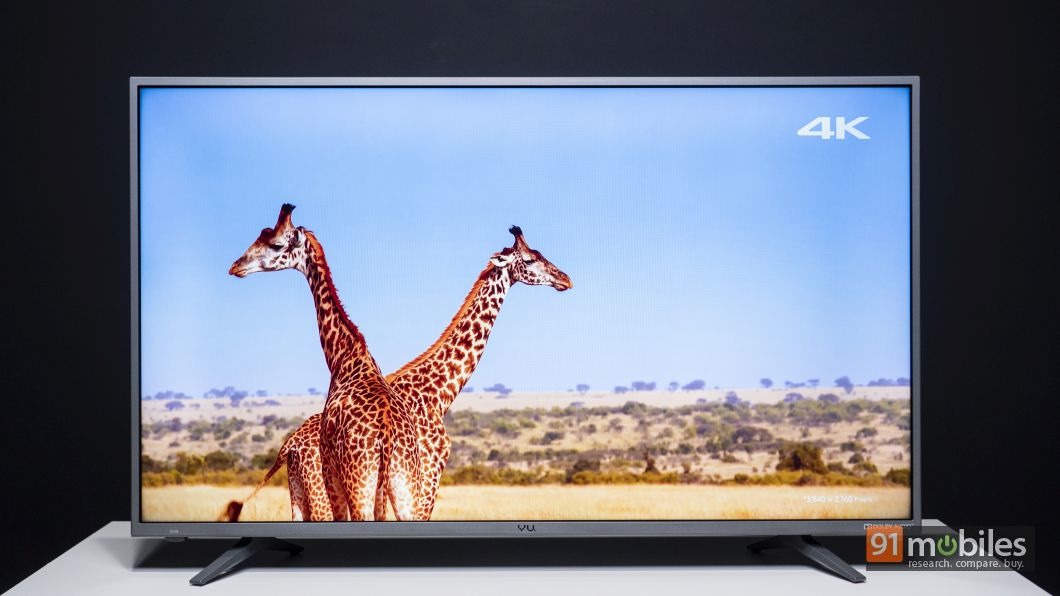 Talking specifics, in Blade Runner 2049's dessert scene, the output does justice to the entire scene which isn't an easy thing since all of it is golden yellow. And in Suicide Squad's fight sequence which is quite dark, you can easily make out what's happening.
Thanks to the support for Dolby Digital Plus and DTS Sound, the auditory experience is good too. The sound doesn't shrill even at the highest volume, and you can also finetune the output with options like Late Night mode (delivers clear audio even at low volume) and Hi-Sound Pro (ensures separation for different frequencies).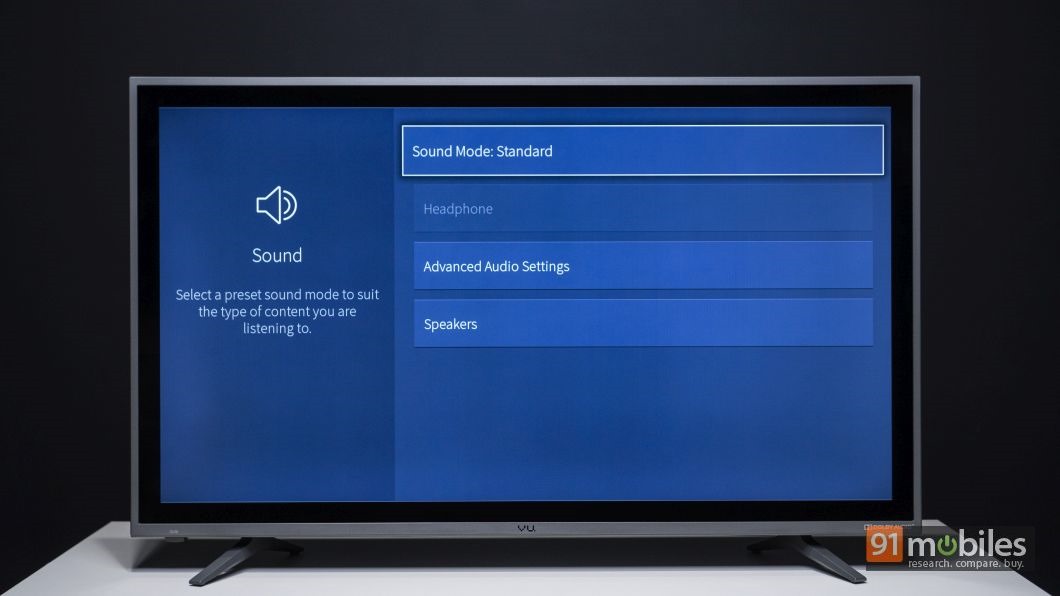 Apart from the wired I/O options and usual features like Bluetooth and Wi-Fi, the Vu Pixelight 43-inch also features AnyView Cast for letting you cast content from DLNA-supported smartphones.
Verdict
While the Vu Pixelight 43-inch variant carries a sticker price of Rs 30k, it's available online for as low as ~Rs 24,000 and totally changes the equation. At a price where you get full HD TVs from reputed brands, Vu is offering a 4K television and that too with all the apps that you would want to use.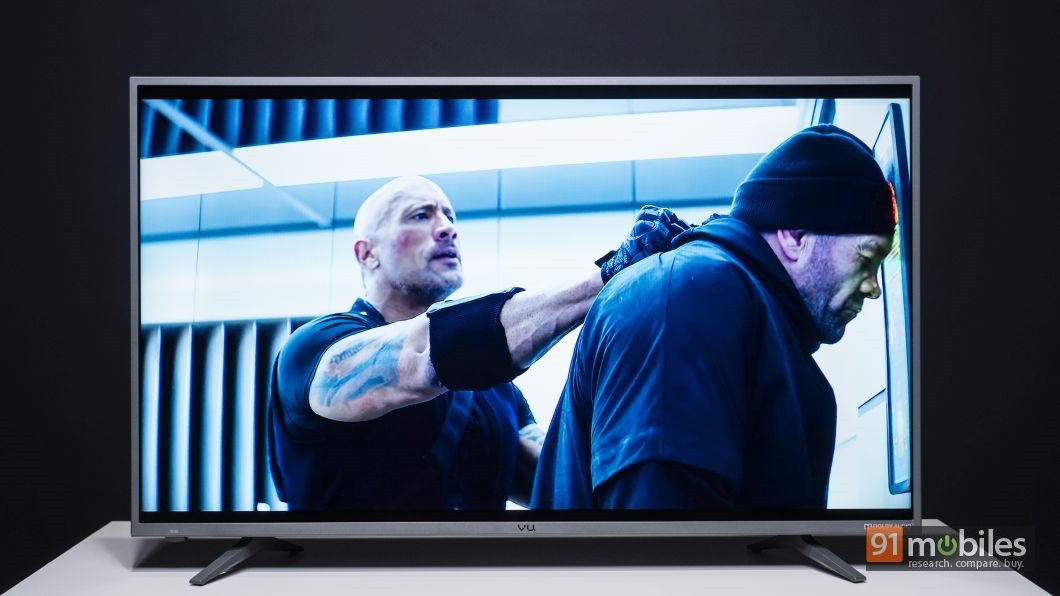 That's not to say that the Vu Pixelight is the only choice if you're looking to buy a TV of around 40-inches under Rs 25,000. The biggest rival, of course, is Xiaomi's Mi TV 4X which now comes with Netflix support (unlike previous offerings from the brand) as well as 20W Dolby-powered speakers. There's also the TCL 43P8E (review) which offers a similar set of features. And yet, there's no denying that if you are looking for a solid television to adorn your living room without breaking the bank, then the Vu Pixelight 43-inch deserves a long, hard look.
Editor's rating: 4 / 5
Pros
Good panel
Rich sound output
Quick access to Netflix, YouTube and Amazon Prime Video via remote
Great connectivity options
Cons
4K upscaling isn't the best experience
Limited app support
Photos by Raj Rout