"Despite some interesting devices in its portfolio, the brand is yet to make its mark among the Android fans in India"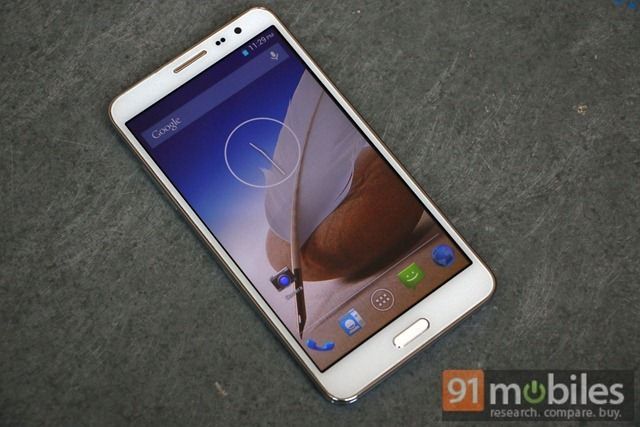 As a brand, Wickedleak isn't very old in the Indian market, but since the time it started its sales in the country, we've seen quite a few interesting products coming from its stable. Wickedleak has always managed to stay abreast with the latest in terms of hardware and technology, but sadly, the brand is yet to make its mark as a prominent Android device maker in the Indian market. The latest smartphone from Wickedleak comes with a nice little twist that makes it resistant to water damage. Now that we have your attention, let's find out more about the Wickedleak Wammy Titan 3 Octa Android smartphone through this review.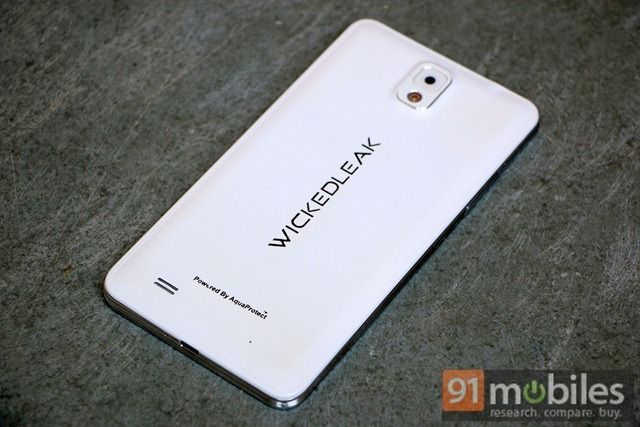 Specs at a glance
5.7-inch 1,280 x 720 screen
157 x 81.5 x 7.9mm
1.7GHz octa-core MediaTek MT6592 processor, 2GB RAM
16GB internal storage (expandable by another 64GB)
13-megapixel primary camera, 5MP front
Dual-SIM (3G on first SIM slot), Wi-Fi 802.11 b/g/n, Wi-Fi hotspot, Bluetooth 2.1, micro-USB 2.0, USB OTG, A-GPS
3,200mAh battery
Android 4.2
Imitation is the best form of flattery
The first thing you will notice about the Wickedleak Wammy Titan 3 Octa is its striking resemblance with the Samsung Galaxy Note 3, right from the packaging to the design, and even the included wallpapers. Quite rightly, the device can be called the poor man's Note 3, if only Samsung has no problems with it.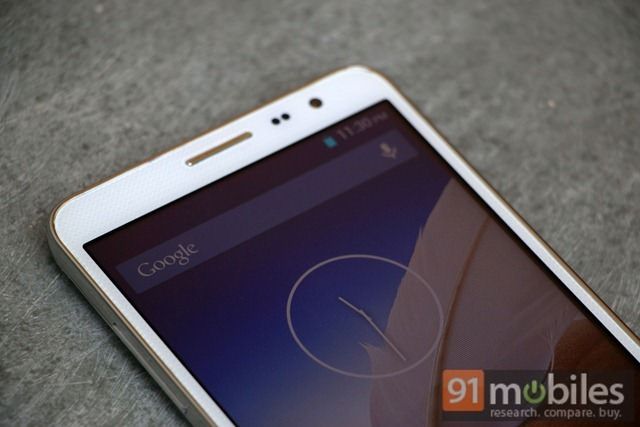 The phablet has similar dimensions as its pricier idol, but there are some things that make both these devices quite different, like hardware, camera, user interface and even the utility. The Titan 3 Octa is a dual-SIM device and features Asahi's Dragon Trail protective glass on its 5.7-inch OGS display for protection against scratches and accidental knocks. The chrome-finished band around the sides and the design of the home key have also been borrowed from the Note 3. However, the addition definitely imparts good looks to the Titan 3 and it scores close to full marks for its look, even though those ware borrowed.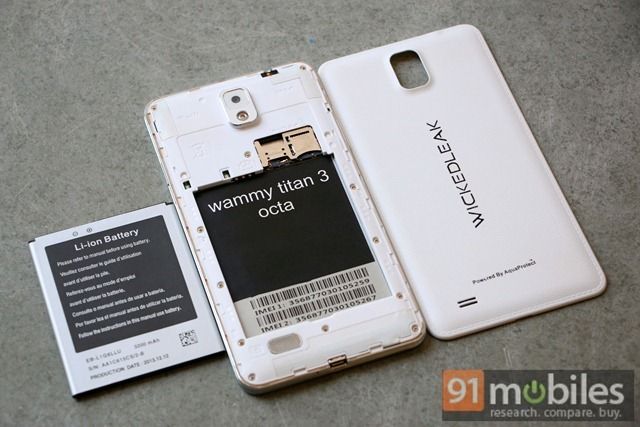 At the back, the phablet sports a faux-leather back panel that offers better grip to users, and protects the device from scratches as well. For a 5.7-inch display device, the Titan 3 Octa is quite lightweight, and adding a 3,200 mAh battery pack to the whole equation, it becomes even more appealing. The device features dual-SIM standby connectivity with support for 3G networks being provided only on the primary SIM. The first SIM slot accepts a regular-sized card, while the secondary slot can be made home to a micro-SIM.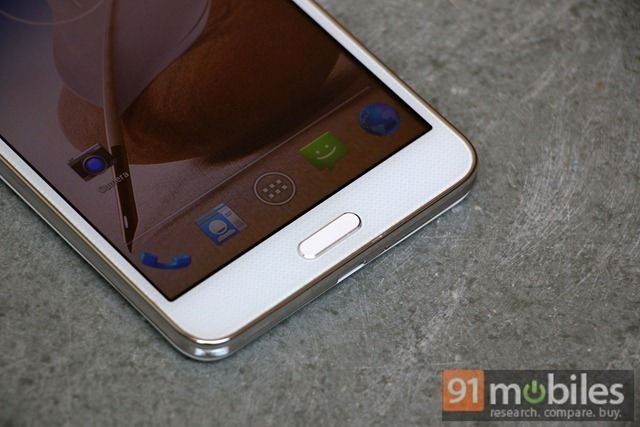 The device has been made available in black, white and pink variants, and in the box you get a complementary flip cover which comes complete with a true smart window functionality as well. The window lets you perform basic tasks like view notifications, accept or reject calls and control music playback without opening the flip.
Not waterproof but water damage resistant-ish
As a patented technology, AquaProtect from Wickedleak is quite an interesting feature that has been added to the Titan 3. The base of this technology is the use of nano technology to protect internal electronic components from damage that might rise due to water or any another liquid spilling on the device.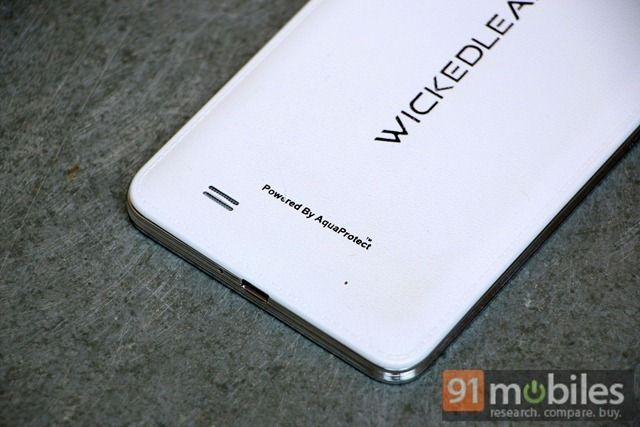 AquaProtect covers the electronic components in a thin but strong water-repellent layer of nano material, which prevents water from reaching to the circuits. Although this does not make the device waterproof, it certainly adds some level of protection from liquid, and it's certainly a handy feature to have.
However, the technology can only prevent damage. If you do manage to spill liquid on it, you're required to switch it off and keep it in a vertical position for the liquid to seep out. The whole process takes about 24 to 48 hours.
A big, bold and colourful display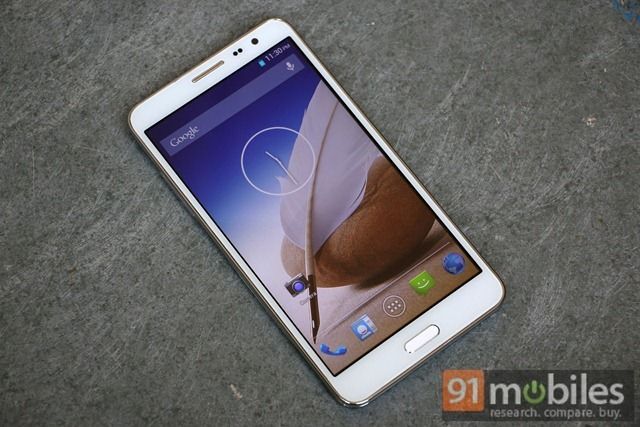 The Titan 3 Octa sports a brilliant display for the price. The 5.7-inch One Glass Solution LCD display comes with a resolution of 1,280 x 720 pixels. Although the resolution might sound a tad low, the quality of display is not bad at all. The display has a high contrast ratio and has ample brightness levels to even make it legible under bright light conditions.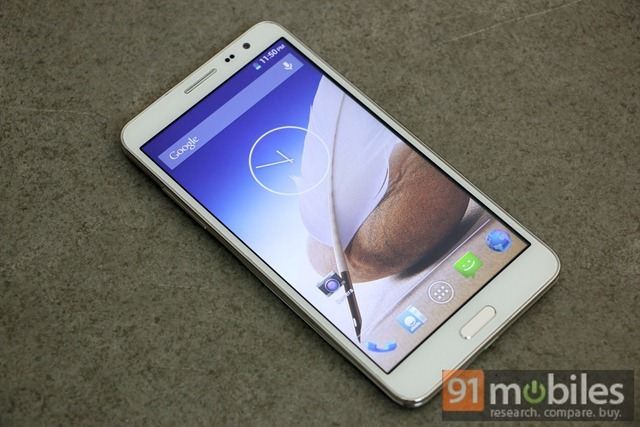 Additionally Wickedleak has used a special display fluency enhancer on the device that makes the user interface literally glide while using it. In terms of image reproduction, the phablet is great for playing HD videos and due to its speedy hardware, it does not shy away from HD gaming as well.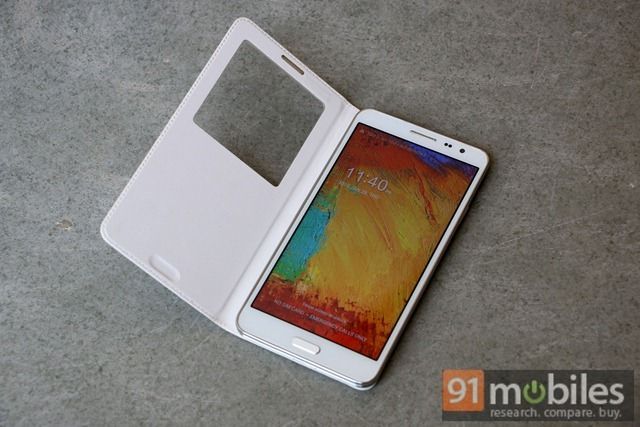 The use of One Glass Solution really makes a lot of difference to the quality of imagery displayed, and on top of the screen, there's a layer of Asahi Dragon Trail, a scratch resilient glass, also used by Panasonic for the P51 smartphone similar to the very popular Gorilla Glass used by most international device makers.
Dated Jelly Bean with very little changes
Android users would always prefer buying a smartphone with the latest iteration of the operating system, and that's one area where the Titan 3 fails. However, if you are okay with the slightly older Android 4.2 Jelly Bean, then the device will offer you the same in the most generic way. To add to this, the device comes with almost zero bloatware.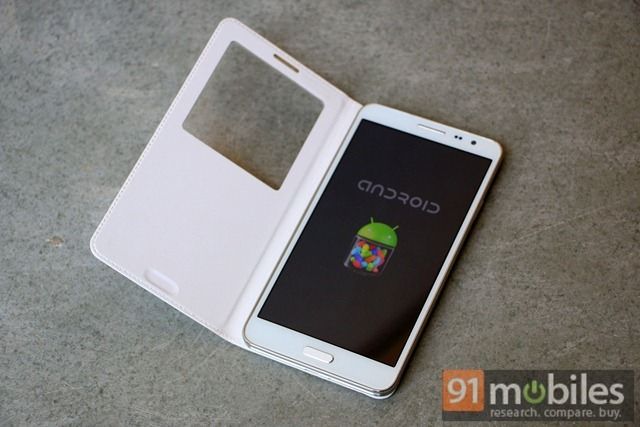 The included wallpapers are a straight rip off from the Galaxy Note 3. Right from the lockscreen to the home screen, the phablet tries to imitate Samsung's offering. However, if you have a confined budget, then this device is closest you can get to the Note 3.
Offers good multimedia capabilities as well
The Wickedleak Wammy Titan 3 Octa gets full marks as a personal entertainment device owing to its bigger 5.7-inch display, which is great for playing HD videos and high definition games. Additionally being an Android device, this smartphone can double-up as home entertainment solution and make use of its wireless display feature to connect to any compatible DLNA network and beam multimedia content right from the device to larger screens.
At the back of the device lies a 13-megapixel autofocus camera complete with an LED flash. The quality of images offered by the device is reasonably good, and the pictures have good amount of detail. The LED flash provided is handy too, and offers ample brightness in low-light conditions to properly illuminate subjects and provide usable images.
The front features a 5-megapixel fixed-focus camera, though there's nothing much really to boast about this camera, it makes up for a useful feature for 3G calling and video calling through apps like Skype.
The onboard 16GB memory (about 13GB out of which is available) is particularly a boon for multimedia and users can load most of their favourite tunes and videos on the device right out of the box without having to invest money in a microSD card for additional storage.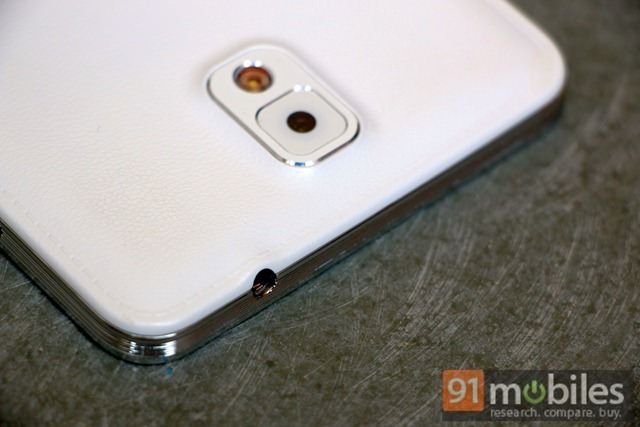 Impressive hardware to handle most apps with ease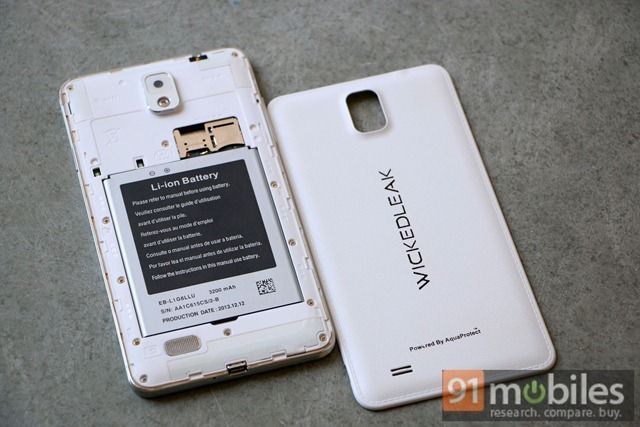 The Titan 3 Octa is Wickedleak's first Android device featuring the MT6592 true octa-core processor from MediaTek. Now this processor is capable of individually controlling all the eight cores to get the maximum performance or to enable maximum battery savings as well.
The processor is clocked at 1.7GHz and along with this powerful processor, there's a healthy 2GB of RAM and 16GB of internal memory. Additionally, if users like they can expand the storage to another 32GB using a microSD cards as well. We tested a number of HD games and apps on the device, and this smartphone handled then quite comfortably without any hiccups and glitches. The device does run hot while gaming though.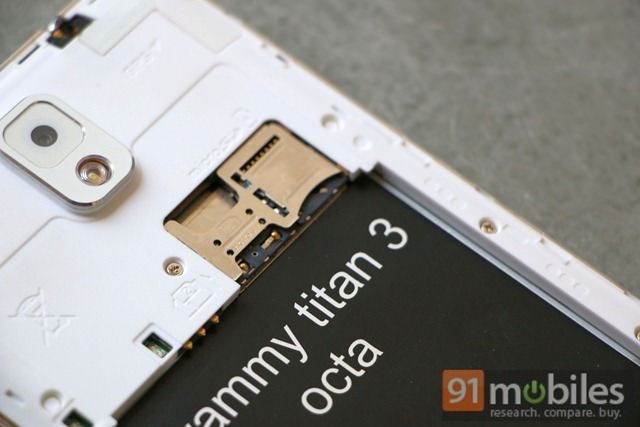 Combined with the 5.7-inch HD display, the phablet works brilliantly as an entertainment device, and be it games, full HD movies or enjoying YouTube on the go, the Titan 3 justifies each task with ease. The unaltered Android Jelly Bean UI is a boon, and imparts fluid performance and during the entire duration of the review, we did not encounter a single freeze or crash on the device, which is great.
In our battery drain test, the 3,200mAh pack inside the Titan 3 offers a video playback time of close to six 6 hours with an HD video looping at 50 percent volume and brightness, which is good and for any average user it should offer between one to two days of usage between recharges.
Verdict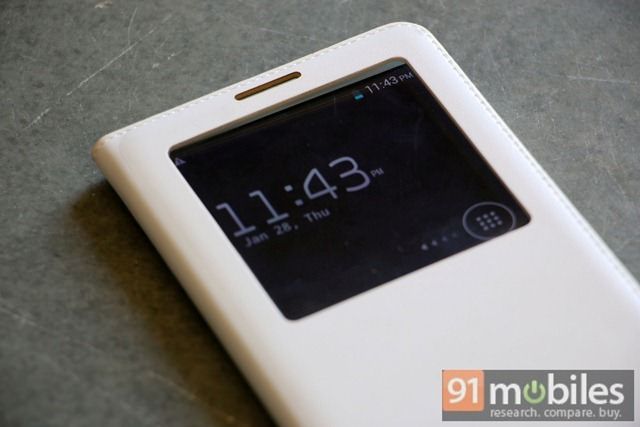 The Wickedleak Wammy Titan 3 Octa comes bearing a price tag of Rs 14,990 at which it offers a brilliant 5.7-inch HD resolution display, an octa-core processor clocked at 1.7Ghz, 2GB RAM, 16GB internal storage, a capable 13-megapixel camera, dual-SIM connectivity with dual standby function and to top it all up, look and feel of the Samsung Galaxy Note 3, complete with wallpapers. However there are some very impressive innovations also that the company has adopted, for instance the fully-functional smart window cover, AquaProtect and the Dragon Trail glass. All this make the Wickedleak Wammy Titan 3 Octa a worthy device, enough for us to look beyond its Note 3 fetish.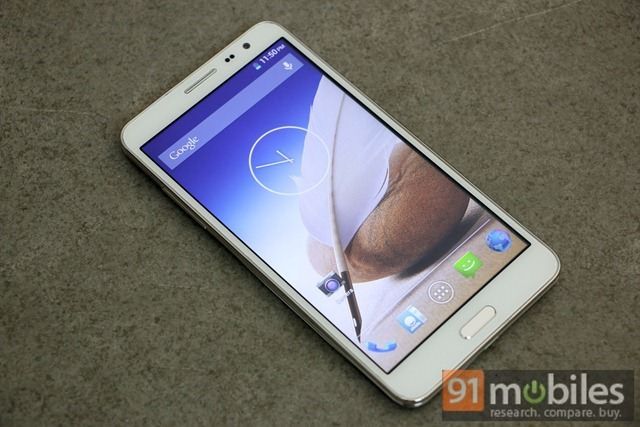 Therefore, for those with tight budgets and desirous for a powerful, feature-rich Android smartphone, the Titan 3 Octa is worth a second look.
Price: Rs 14,990
Editor's rating: 7 / 10
Pros
Good display
Smooth performance
Reasonable camera
Bundled smart window cover
Cons
Blatantly imitates the Note 3
Photos by Pratik Vyas
Competitors for Wammy Titan 3
| | | |
| --- | --- | --- |
| Wammy Titan 3 | vs | Micromax Canvas 5 |
| | | |
| --- | --- | --- |
| Wammy Titan 3 | vs | Lava Iris 406q |