"The Mi Smart TV 4 brings a 55-inch 4K HDR panel and tons of features for a very affordable price"
In the last few years, the television segment has struggled with trying to make new technologies mainstream. The recent most bust that many of us remember would be the trend of 3D TVs. Typically the biggest challenge up until now has been the lack of content, especially when we look back on why 3D TVs failed. However, the 4K HDR trend is on the uptake because we have a far higher penetration of the content than we have of the TVs. This time around, the price has been what's holding the widespread adoption of 4K HDR TVs and not content. However, with Xiaomi launching the Mi TV 4, that's all about to change.
Specifications and Features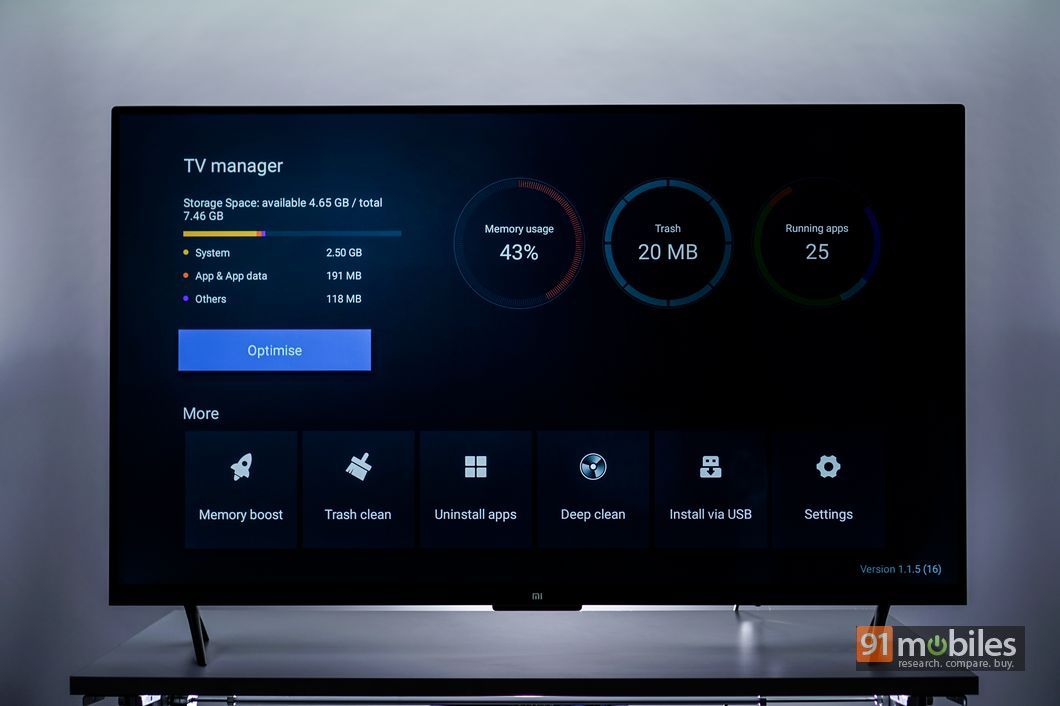 The Xiaomi Mi TV 4 comes as a 55-inch LED panel that has a native resolution of 3,840 x 2,160 with a refresh rate of 60Hz. Additionally, it also supports HDR10 standard for HDR content, but not Dolby Vision. Xiaomi says this is because there is more HDR10 content out in the wild than there is Dolby Vision, a claim we are not convinced of, and we'll get to why in a bit. The TV comes with 3 HDMI input ports, 2 USB ports (1x USB 3.0, 2X USB 2.0), an SPDIF out and an Ethernet port. Xiaomi has put two speakers on the TV which they say are Dolby/DTS-HD certified, but with a peak output of 2 x 8W. In order to put the "smart" in the smart TV, Xiaomi has infused its television with 2GB of RAM supporting the Amlogic Cortex A-53 Quad Core CPU which can scale the clock-speed up to 1.8 GHz. The TV runs a custom Android-based OS called Patchwall and we will talk about it in a later section. There are a number of fairly impressive things listed above, but probably what had us the most amazed was the 4.9mm thickness of the panel, which increases to 48mm at its thickest, the point where all the circuitry is placed. Wall mount the Mi LED Smart TV 4 and it will sit incredibly flush with the wall. From a specs and features standpoint, the Mi LED Smart TV 4 doesn't leave room to desire more.
The 4K HDR Panel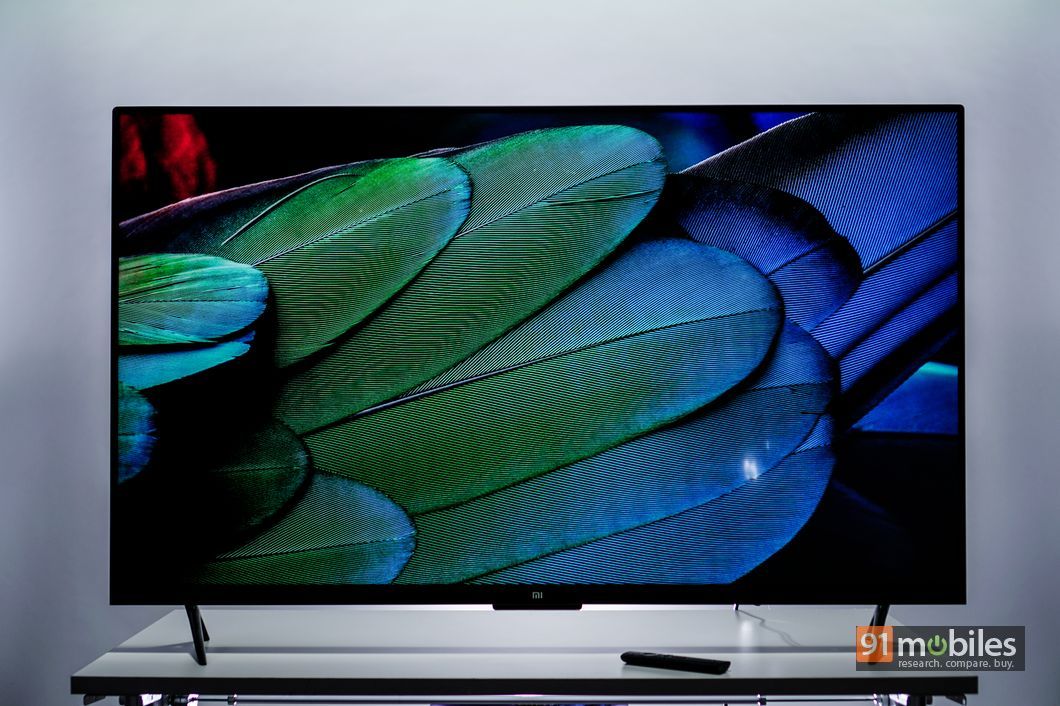 The main showstopper here is, of course, the 55-inch 4K HDR panel, which is a 10-bit Samsung-made display. When talking about HDR, Xiaomi says that the panel supports HDR10 and not Dolby Vision mostly because there is more HDR10 content out in the world than there is Dolby Vision content. This makes sense to some extent, but when you factor in the fact that all of Netflix's HDR content is in the Dolby Vision format and not HDR10, it starts to make sense why there is no Netflix support on the Mi LED Smart TV 4. Dolby Vision is also a more processor-intensive standard to implement than HDR10. In Dolby Vision, the HDR metadata is embedded in each frame of the video, dynamically changing the picture to give the ideal output while in HDR10, the HDR meta-data in embedded at the beginning of the file and applied uniformly across the entire video. Interestingly, many manufacturers have said that they will bring Dolby Vision support to many of their televisions via software update, but there's no word on whether Xiaomi will do the same. It does say that it's working with Netflix in bringing the app to the TV. However, in Xiaomi's defence, most Ultra-HD Blu Ray discs bear the HDR10 stamp, but how the lack of Dolby Vision plays out is something we will only know once enough time has passed.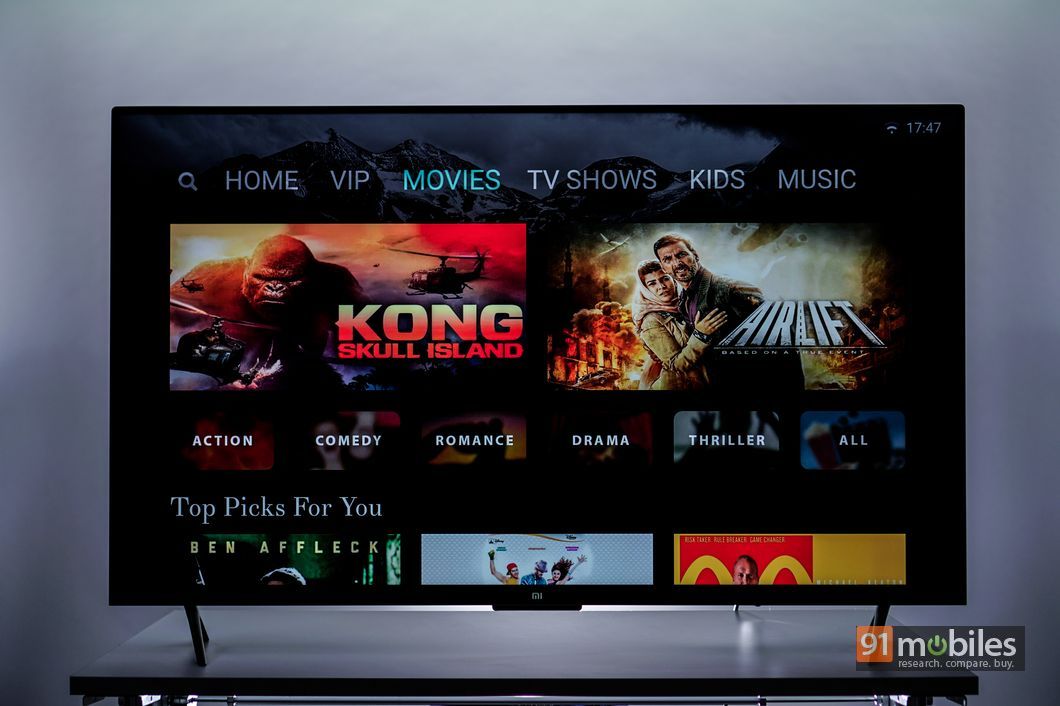 We tested the panel with a few different kinds of content: 4K HDR videos, 1080p videos and gaming through an Xbox One S. First, we started with gaming as affordable panels in the past have had a hard time keeping up with the fast-paced action of most modern day shooters. We fired up Gears of War 4 (upscaled to 4K via the Xbox One S) which has been enhanced for HDR. Interestingly, the upscaling done by the Xbox One S seemed obvious in some portions of the game, but playing it in HDR was an amazing experience. There were details visible in areas where they did not exist, especially when you're playing through the dark parts of the game and looking through to the horizon reveals a beautiful blue sky with clouds that retain their texture. A similar experience was had in Forza Motorsport 7 which plays on dynamic weather and sets races amongst some of the most beautiful vistas in the world. Visually, the games looked stunning and the Xiaomi Mi LED Smart TV 4 does its bit beautifully. There were occasions where the response time seemed to fall short of what would be acceptable, but it didn't happen enough times for the experience to be soured in any way.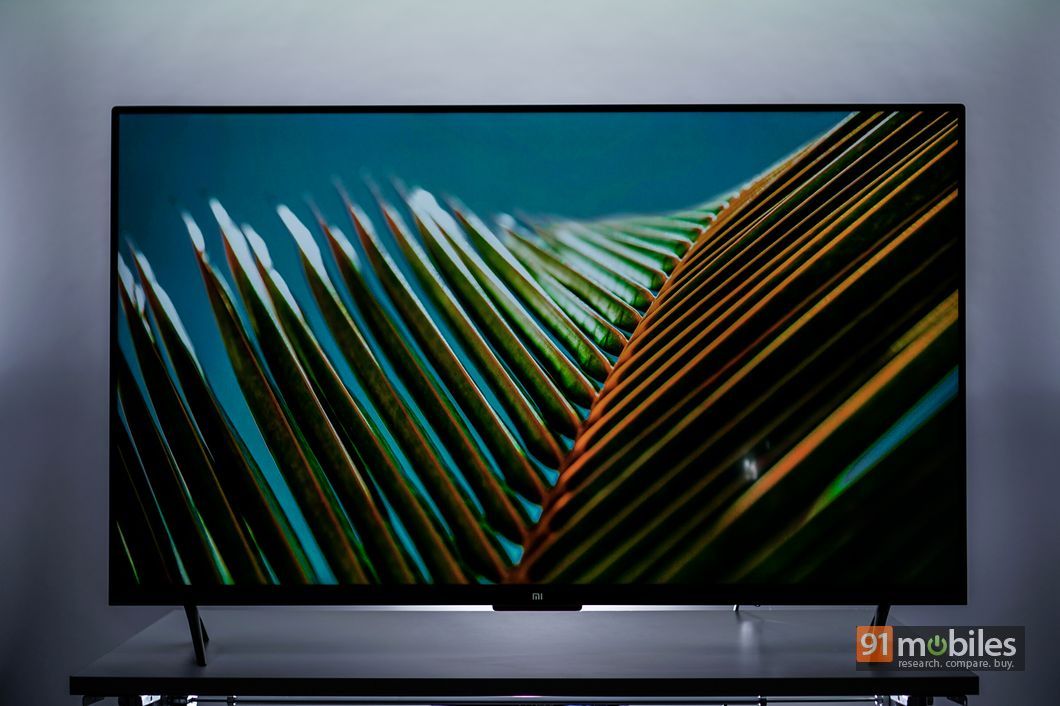 Coming to the watching movies part, we played back some test videos in 4K HDR (and their 1080p non HDR counterparts) through both the TV's built-in USB 3.0 port and the Xbox One S. The common consensus is that 4K HDR looks absolutely amazing and the Mi LED Smart TV 4 does get most of it right. It could do better in terms of black levels as we noticed some banding occasionally, but overall it was a rather pleasant experience. What we all did notice was a slight lag when playing back 4K HDR video files via the TV's USB ports. It was a very slight lag, but noticeable enough to make it annoying. We did not experience this issue when playing the same files via the Xbox One S.
A sound that leaves you wanting so much more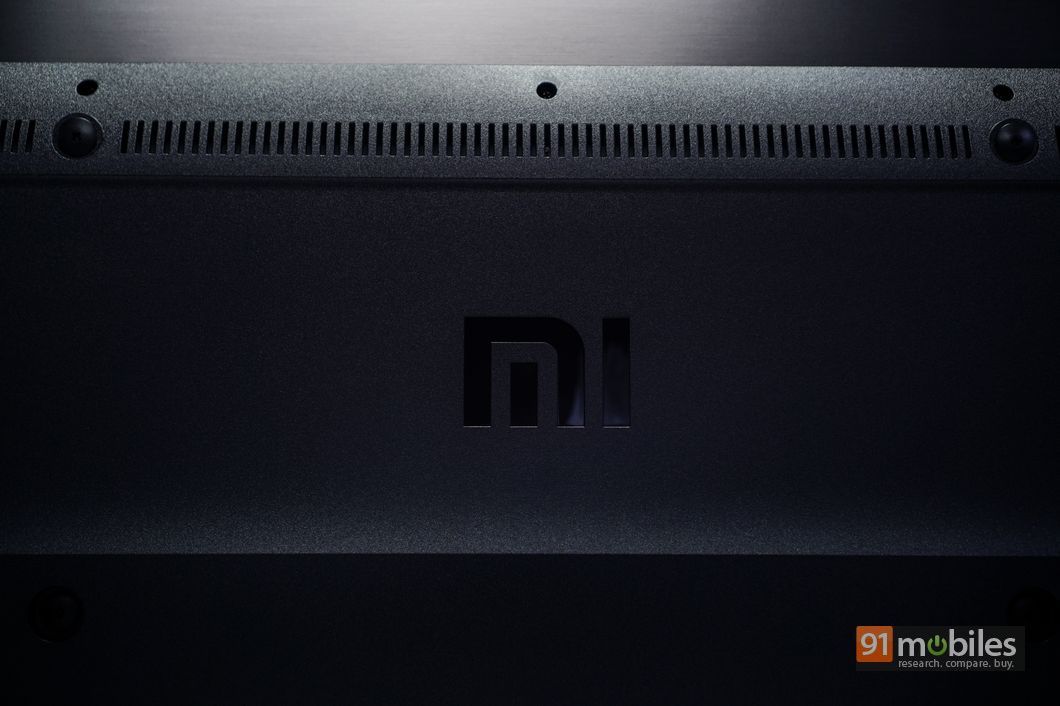 Xiaomi Mi LED Smart TV 4 comes with both Dolby and DTS-HD sound certification, but there are a few things we should clarify here. The 2 x 8 Watt speakers on the TV are nowhere in the realm of being capable of producing the kind of sound quality you would expect from anything carrying the Dolby or DTS certification. While gaming, the heavy action sequences all sounded flat and muddled. Explosions, which should sound like a rumble, sounded more like a wooden stick being cracked in half. Honestly, in order to get the most of sound, you're going to have to invest in a nice soundbar or a home theatre setup
Patchwall the OS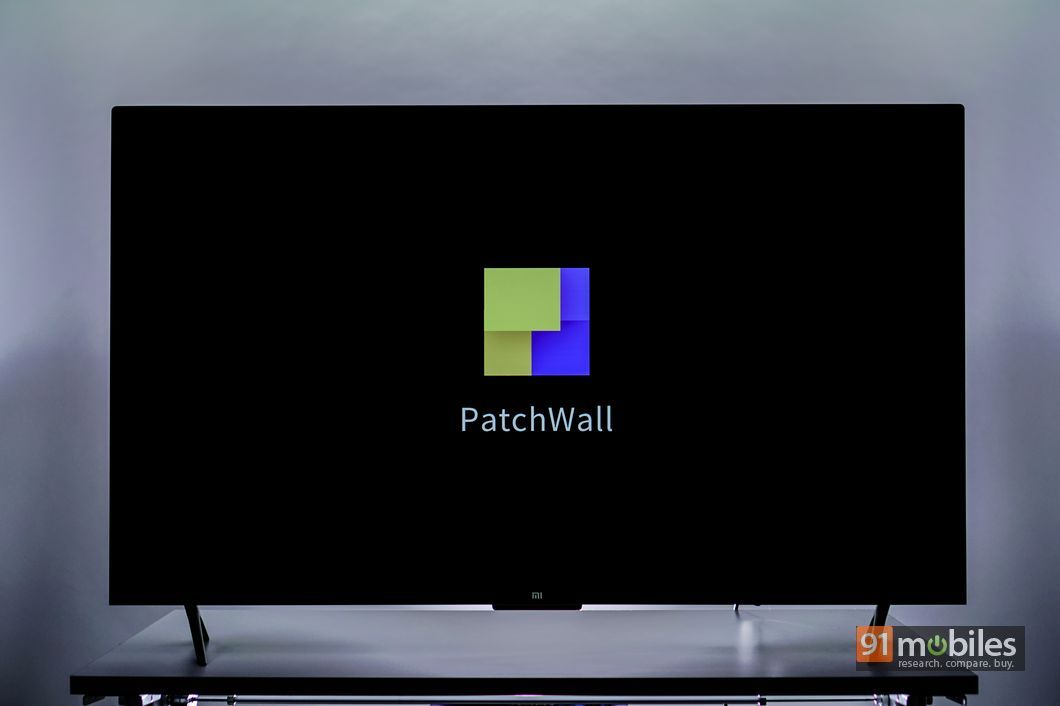 Xiaomi says that the company built Patchwall from the ground up as an OS for the global variant of the Mi LED Smart TV 4. The interface is very elegant and simple. It seems that Xiaomi prioritised simplicity over flair and that is great. Even if you're someone who's never used a smart TV before, it wouldn't take you more than 15 minutes to get accustomed to the user interface. All the options are neatly laid out and the supplied remote does a stellar job of getting you from one option to the next. The simple remote is extremely easy to use, and can be used to control live TV content from your set-top box as well. However, it misses out on a mute button, which seems like a strange omission.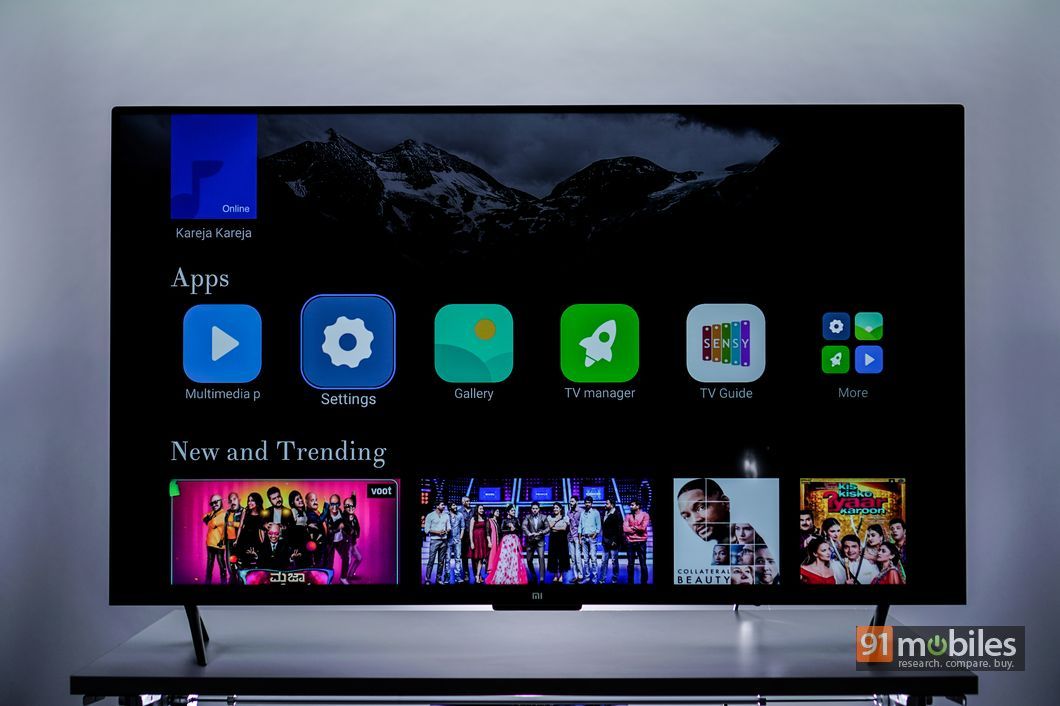 Though based on Android, Patchwall does not come with any storefront for downloading apps, which is definitely a disappointment. You can sideload apps but know that some of them are designed to run on smartphones and hence, may not work at all. Also remember, a smartphone interface is designed to be navigated using touch, and the TV does not register the touch.
What should be mentioned here is that though there may be no app store and Netflix, Xiaomi has partnered with a large number of content providers such as Sony, Hotstar, Voot Sony Liv, Hungama and many more to bring almost 500,000 hours of video content to the Xiaomi Mi LED Smart TV 4. Between this much content integration and a simple, easy to use OS, there really is no need to look outside what is already provided for most users.
Final Thoughts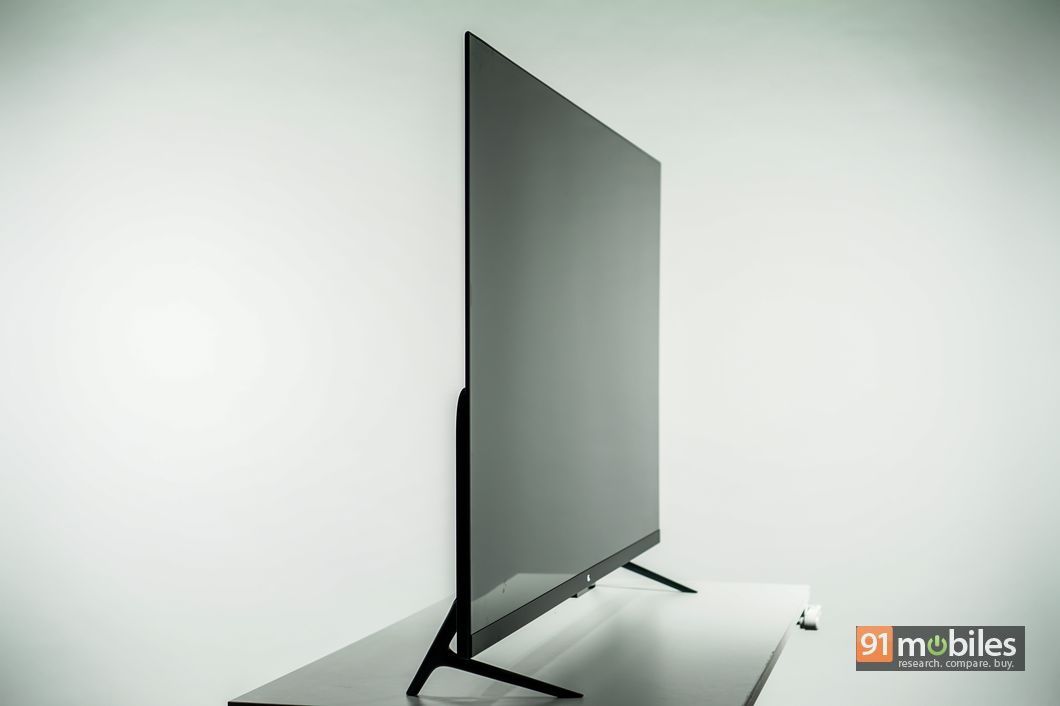 At this point, we can't think of any reason to not buy the Xiaomi Mi LED Smart TV 4. For Rs 39,999, you get a 55-inch true 4K HDR panel packaged into a very sleek and elegant looking frame. The TV is well built, with high-quality finishing, making it feel "not cheap" at all. For the price, it is hard to argue the immense value for money proposition this TV becomes. However, the Xiaomi Mi LED Smart TV 4 is going to have far-reaching consequences on other segments of the industry. Given the price, it is going to put 4K HDR ready screens in more households, boosting the consumption of such content, giving content creators more incentive to switch to the new format. People will finally start considering buying an Xbox One X or a PlayStation 4 Pro because 4K HDR screens don't cost an arm and a leg anymore. The Xiaomi Mi LED Smart TV 4 is a no-brainer for the price and the only reasons to look past it would be if you needed better sound or the pure Android TV experience. But then again, you'd also have to shell out more money as the next cheapest 55-inch 4K HDR Android Smart TV costs significantly higher.
Editor's Rating: 4 / 5
Pros:
Super slim, look great
Good features and connectivity options
Set-top box integration
Tons of preloaded content
Cons:
Slight lag while playing 4K videos via USB
Sound quality could be better
Remote lacks mute button