"Here's what we make of Acer's beast of a laptop — the Predator Helios 500"
Big, bulky and at times, gaudy – these are just some of the adjectives used ever so often to describe gaming laptops. Over the years, laptop manufacturers have taken drastic steps to debunk some of these stereotypes, but the fact remains – putting powerful components inside a slim chassis is a sure shot remedy for thermal throttling. Sometimes, big and bulky is good, especially if you want to game without any hardware restrictions or limitations. That's where Acer's latest laptop, the Predator Helios 500 comes into the picture. In fact, I'm not even going to call it a laptop, since it's a full-fledged desktop replacement. I managed to get my hands on a unit and after carrying it in my hands every day for the past week (since it's too big to fit in my bag), here's what I make of it.
Design and display
The first thing you'll notice about the Acer Predator Helios 500 is its size. Now, I've reviewed big laptops before, but the Helios 500 towers above them all by a significant margin. Frankly, I could run out of adjectives describing the laptop's ginormous size, so to cut a long story short – the Helios 500 is first and foremost, a desktop replacement. You could treat the machine like a laptop and carry it in an oversized bag but trust me, at 4.25 kilos, the Helios 500 is not the type of machine you'd want to lug around to work or business meetings.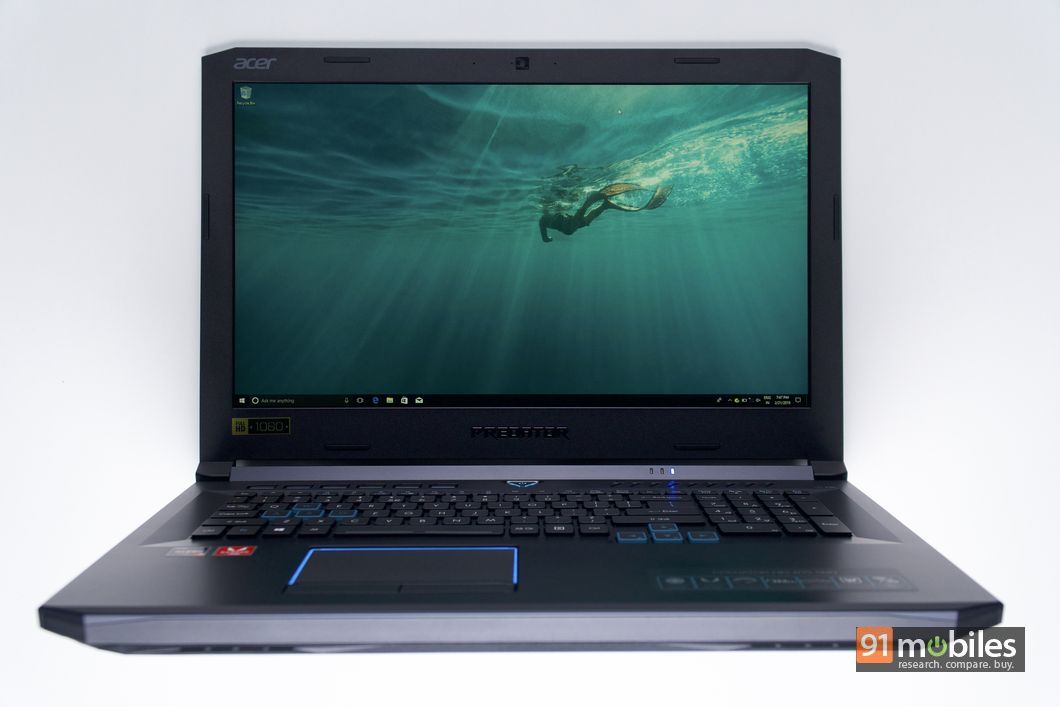 Barring its massive size, the Helios 500 looks like most other gaming laptops in the market. In fact, the laptop's design draws parallels to the company's Helios 300 quite a bit. Similar to the smaller model, the Helios 500 too ships with aggressive curves on the lid, dramatically chamfered edges on the chassis and massive colour-coded vents everywhere. Only this time, the company has opted for a blue colour scheme, as opposed to the more gamer-y red paint job on the Helios 300. Regardless, if you opt for the Helios 500, you'll feel right at home at a gaming convention or a LAN party.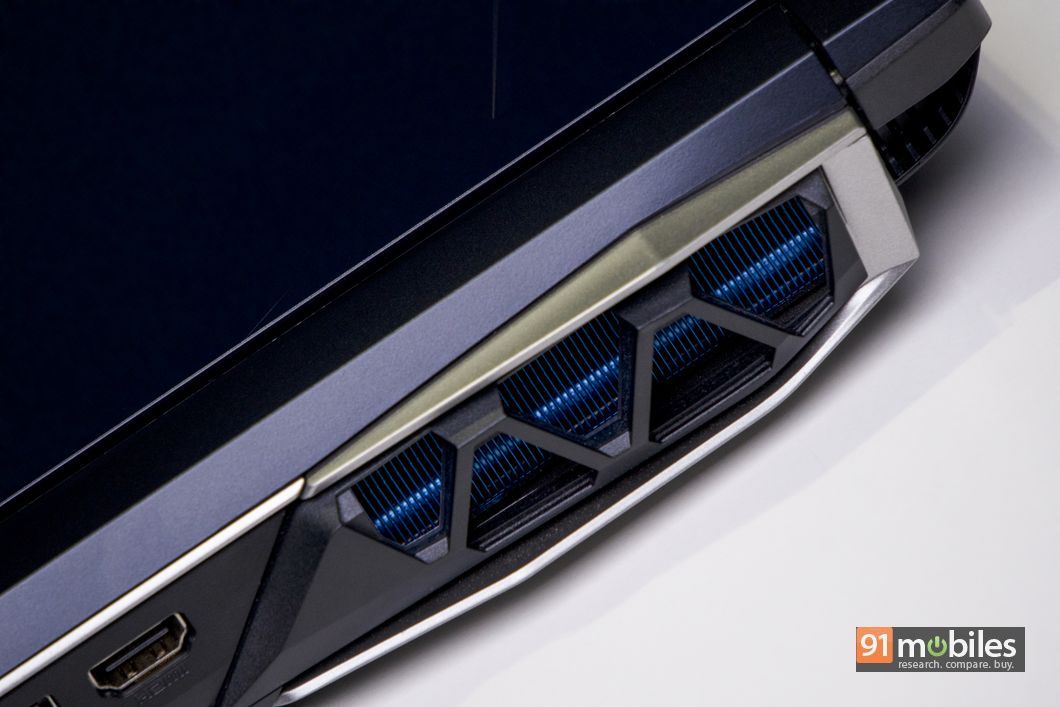 As for the build quality, the unit has been constructed in entirety using plastic, which in hindsight, is a good thing because adding metal to the mix would've made the laptop that much heavier. That said, the laptop feels quite robust, and there's little to no flex around the base of the unit. Even the hinge mechanism feels solid for the most part and I didn't notice any wobbliness with the lid open.
Going by its size, you'd be right to think that Acer has furnished the Helios 500 with all sorts of ports. The laptop comes with a total of three USB Type-A 3.1 ports, two HDMI ports, an ethernet port, separate inputs for mic and a pair of headphones, and lastly, two USB Type-C 3.1 connections. Unfortunately, the USB Type-C ports on the laptop aren't Thunderbolt, which is quite disappointing considering the laptop's price point. Adding salt to its wounds, the Intel Core-i9 variant of the Helios 500 ships with Thunderbolt ports and therefore, from a longevity standpoint, that model has my review unit of the machine beat.
On the bright side, the display on the Acer Helios 500 is arguably the best in the biz. The 17.3-inch IPS panel sports full HD resolution and ships with a refresh rate of 144Hz, meaning you'll be able to feast your eyes to buttery smooth animations. What's more, since the laptop comes with AMD's FreeSync technology, the GPU will automatically sync a game's frame rate to the display. Therefore, you'll rarely if ever find any instances of screen tearing whilst playing gaming on the laptop.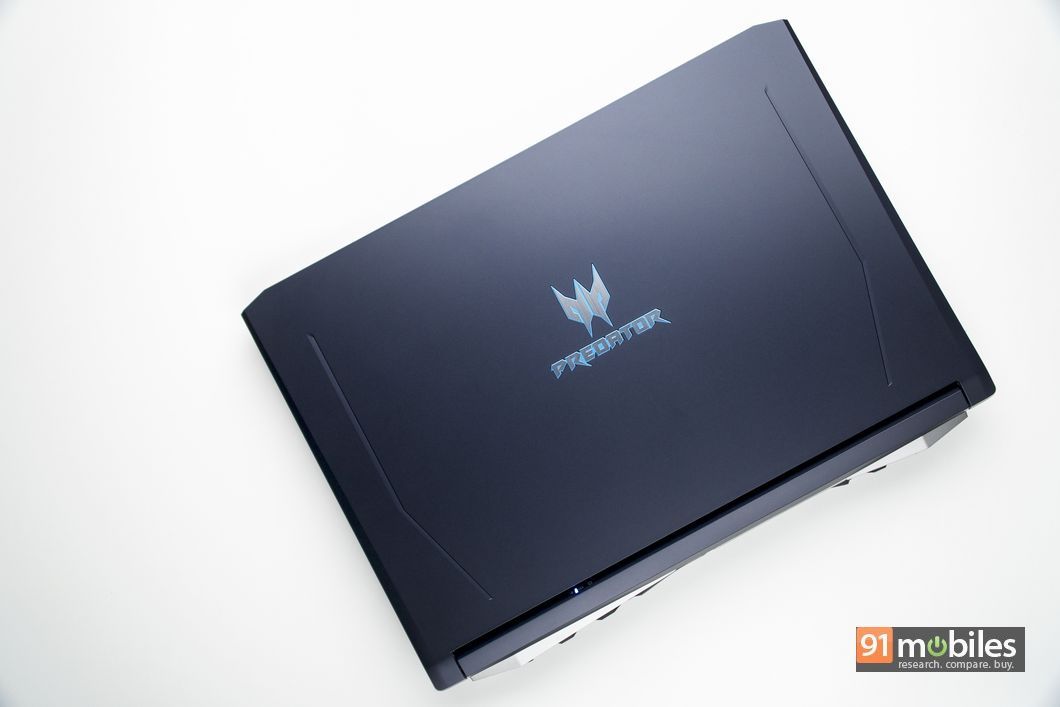 What's more, the display ships with a matte coating on top, which although makes it less vibrant than a glossy panel, helps in keeping unnecessary glares and reflections to the minimum. Now, I don't know about you, but having reviewed my fair share of laptops, I would pick a laptop with a matte panel in a heartbeat.
Keyboard, trackpad, and audio
There are no two ways about it — both, the keyboard, as well as the trackpad on the Helios 500 are phenomenal. The keys on the keyboard provide excellent travel, don't wobble and have been adequately spaced too. Consequently, my fingers were never fighting for space when I was typing or gaming on the Helios 500. What's more, thanks to the laptop's massive chassis, you'll get a palatial palm rest too. And, much like most other gaming laptops, the keyboard comes with RGB lighting too, although you won't be able to change the colour of each individual key. Instead, the keyboard ships with zonal lighting and you'll be able to choose different colours for each of the four zones.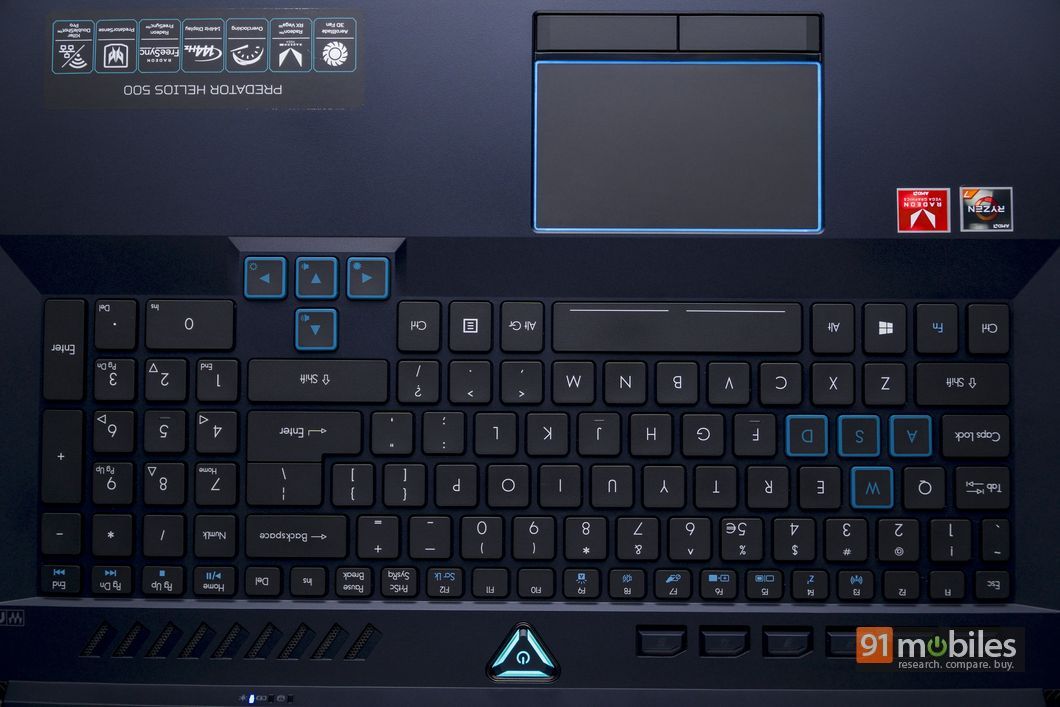 I'd also like to add that my review unit of the laptop didn't ship with Acer's Predator Sense software, a handy tool which you will need if you want to change the colour of the RGB lighting on the keyboard. However, upon some digging, I found a link for the same on the company's website. Bear in mind that for the Predator Sense utility to work on your laptop, you'll also have to install AMD's Ryzen Master software, which can also be downloaded from the same website.
As for the trackpad, the unit features an LED outline, which serves no purpose other than to make it look cool – and it works. Moreover, since the touchpad is backed by Windows Precision drivers, multi-finger gestures are registered flawlessly on it. So much so, I used the laptop without a dedicated mouse for the better part of my review period.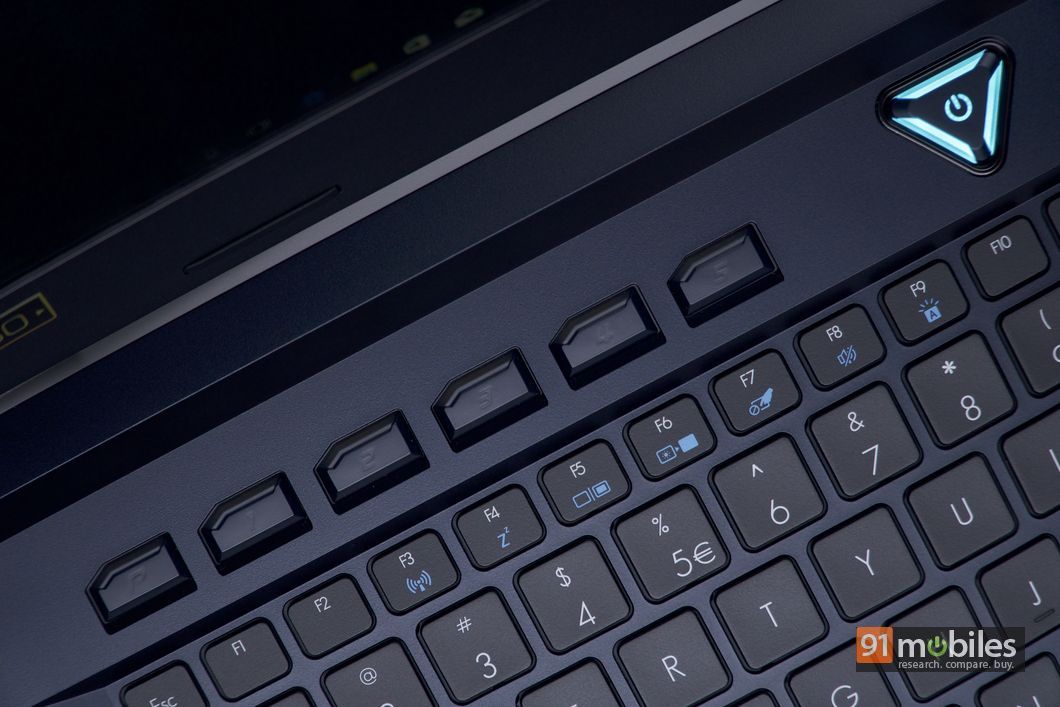 I recently reviewed Audeze's Mobius gaming headphones and was blown away by the pair's HRTF capabilities. For the uninitiated, HRTF stands for head-related transfer function and in a nutshell, it helps to characterise how a sound is perceived by your ears. Now, much like Audeze, Acer too has partnered with Waves, a pioneer in the audio space to bring the company's NX technology to the Predator Helios 500. Therefore, akin to the gaming headset, the Predator Helios 500 too ships with integrated head tracking and every time you plug in a pair of earphones, the laptop will turn on the webcam to monitor your head's movements.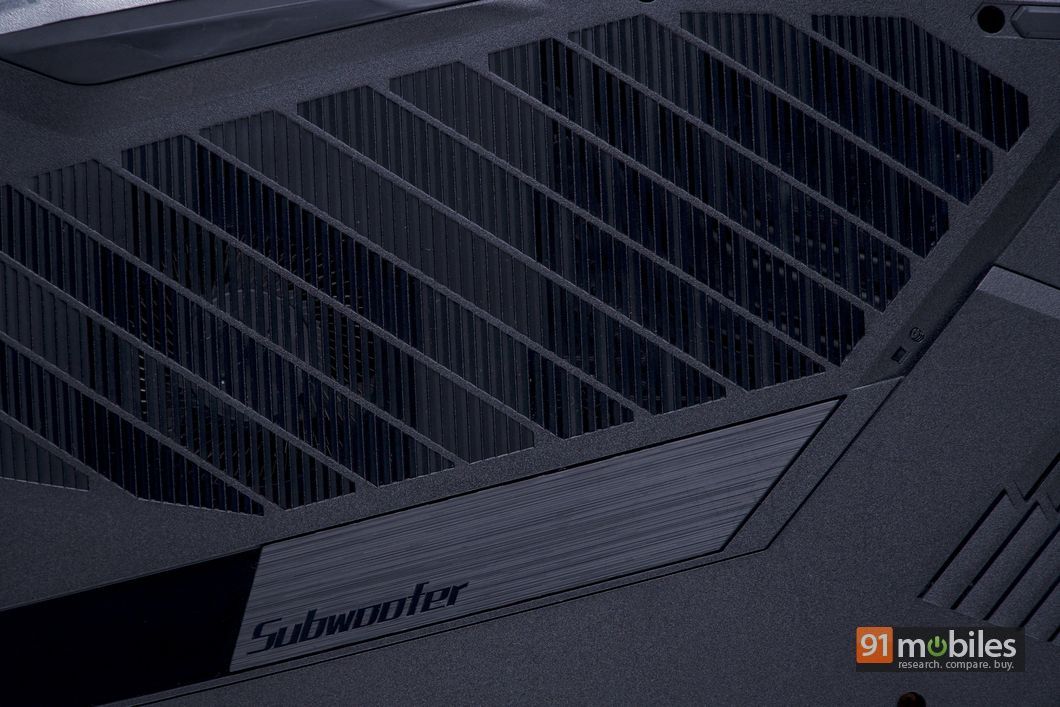 What follows, is a sonic experience unlike any other. You'll be able to immerse yourself in a massive sound stage, enjoy your favourite songs with impeccable imaging and listen to an enemy's footsteps and pinpoint their exact location, giving you a massive competitive edge. On the flip side, the laptop's speaker output failed to meet my expectations. While the unit gets adequately loud, there's noticeable distortion and muddiness at higher volume levels. That said, the speaker's quality should make do if you're watching movies on the Helios 500.
Performance and battery life
With the Predator Helios 500, Acer is giving buyers the option to either choose an Intel CPU which has been paired with an Nvidia GPU or to kit the laptop out entirely using AMD's components. The unit that I was sent for review ships with team red's second-gen Ryzen 2700 processor which for the uninitiated, features eight physical cores and a total of 16 logical cores, all running at a base clock of 3.2GHz. For memory, the laptop ships with 32GB of RAM and it comes with AMD's Vega RX 56 graphics card to tackle GPU heavy tasks.
Going by the Helios 500's spec sheet, it should come as no surprise that the laptop chews through intensive tasks like video editing and gaming and performs admirably in synthetic benchmark tests too. During my time with the machine, I was baffled by how fast the laptop was in day to day usage. Now, granted, I wasn't really pushing the laptop when I was at work, but even then, everything felt rapid on the Helios 500. Apps launched in the blink of an eye and I didn't come across any hiccups whatsoever juggling between half a dozen or so apps simultaneously. What's more, thanks to its massive chassis, the laptop handled thermals really well. So much so, the fans didn't even kick into overdrive when I was going about my usual workflow, which involved browsing, some basic editing and gossiping with my colleagues on Slack.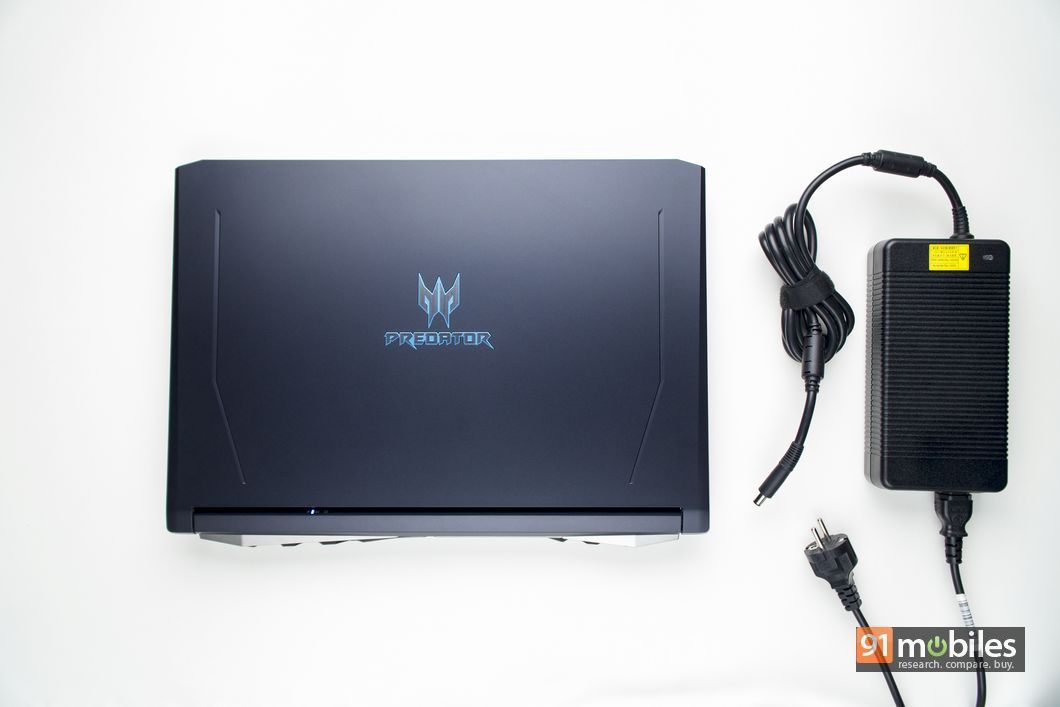 Furthermore, try as I might, I couldn't quite push the laptop to its limits during my review period. I ran a bunch of games on the unit, including the likes of Counter Strike: Global Offensive, Far Cry 5 and Witcher 3, all of which worked flawlessly on the Helios 500. I was comfortably averaging over 60fps on all three titles, with the graphics settings set to the highest preset. And, despite gaming on the machine for over an hour, the temperatures never spiked dramatically either. Moreover, thanks in no small part to the laptop's excellent display and AMD's FreeSync technology, I didn't notice any weird artefacts or screen tearing pop up on the display whilst gaming either.
As for the benchmarks, the Helios 500 wrapped up an impressive score of 5,371 in PCMark 10 and 1,498cb in CineBench R15's CPU test. What's more, in the CineBench R15 OpenGL test, the machine secured a staggering 95.54fps, which is the best score I've seen on a laptop yet. The bundled SSD inside the Helios 500 is plenty fast too and it managed to reach speeds of 3,164.2MB/s and 914.3MB/s in sequential read and write tests on CrystalDiskMark – no wonder apps installed on the SSD opened so quickly.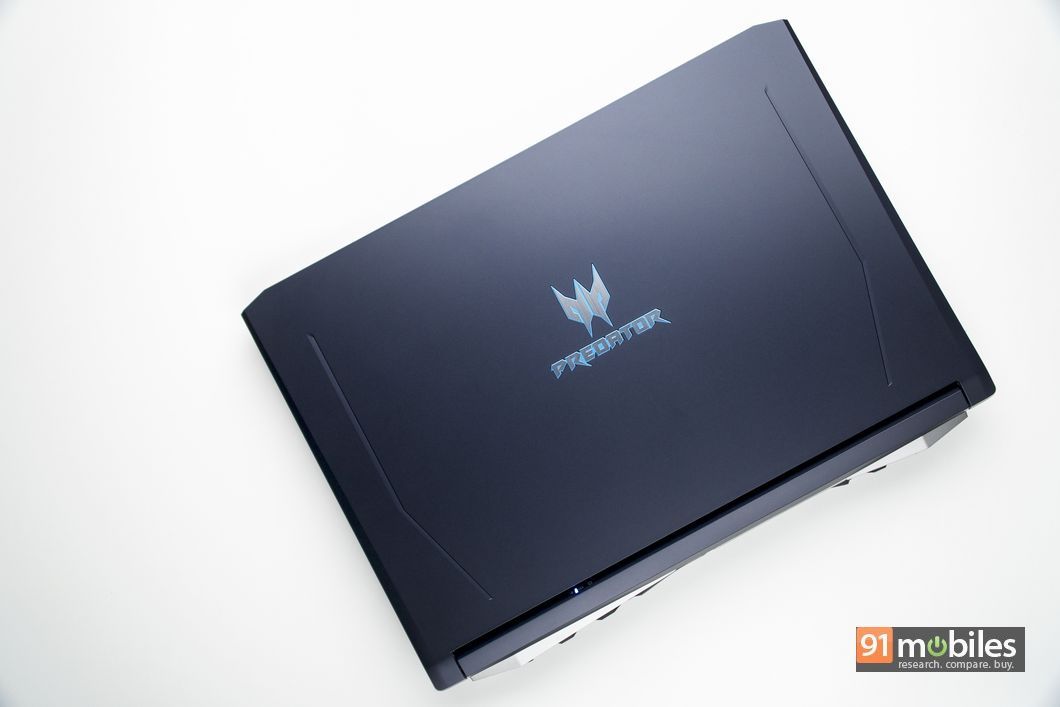 While the Ryzen 2700 chip powering the Helios 500 is great for gaming, it's quite handy for productivity-oriented tasks too. Therefore, in order to leverage the processor's 16 threads, I gave the laptop to our in-house video editor Pratik to edit some videos for the 91mobiles YouTube channel. Now, I don't know a whole lot about editing videos but from my colleague's experience, the Ryzen 2700 did exceptionally well. The chip managed to render a 4K video shot at 50fps in Adobe Premiere Pro (with five layers including video files and 3D texts) in just 4 minutes, which as per him, is a phenomenal result. Consequently, if you're a part-time gamer and a full-time creator, then you'll feel right at home with the Acer Predator Helios 500.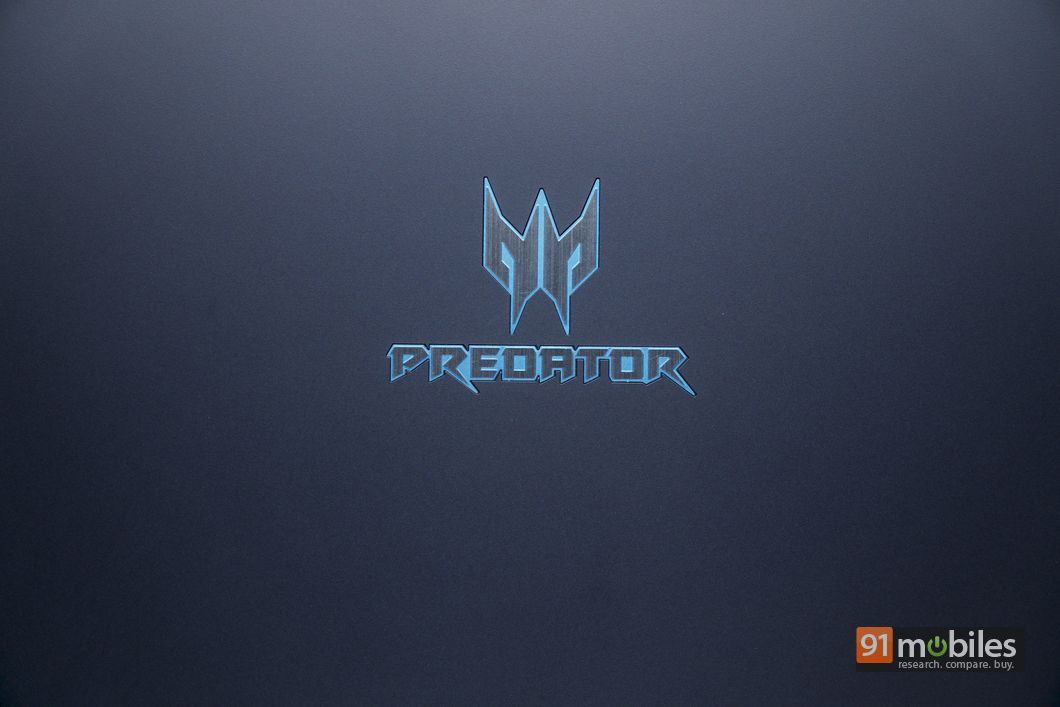 Unfortunately, you'll almost always have to use the Predator Helios 500 with its power brick as the laptop's battery life is — in a word — abysmal. In fact, folks at Acer have pegged the laptop's battery life at just 1.5 hours, which was about what I got when I was using the laptop as my daily driver. However, upon pushing the CPU in our battery eater pro test, the laptop died in just 48 minutes, which is very low. In the company's defence, the Helios 500 is being powered by desktop-class components, so it's not shocking to see low battery numbers.
Verdict
So, should you buy the Helios 500? More importantly, should you buy the AMD variant of the laptop? Well, for its asking price of Rs 2.2 lakh, the Helios 500 doesn't come cheap. But, having spent a good number of days testing the unit, I can't help but say yes. The Predator Helios 500 is a phenomenal laptop and anyone with a creative bent and a penchant for gaming will find plenty to like about the machine. My only gripe with the laptop is the fact that it doesn't come with Thunderbolt ports, whereas the Intel Core-i9 variant (which retails for Rs 2.4 lakhs), does.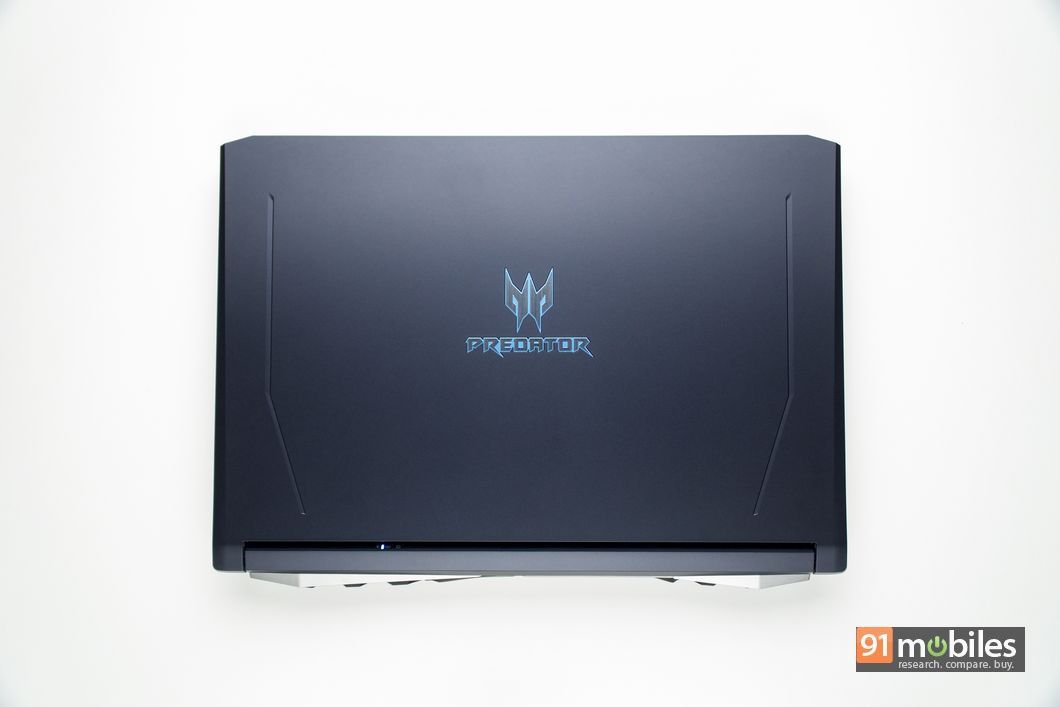 Therefore, so long as you're willing to compromise on that front – and I don't know if you should, considering the laptop's MRP – the Predator Helios 500 will not disappoint you. Else, your money would be better invested in Team Blue.
Editor's rating: 4 / 5
Pros
Excellent display
Fantastic performance
Great keyboard and trackpad
Audio experience powered by Waves NX
Cons
Not portable
Power brick is bulky
No Thunderbolt ports
Photos by Raj Rout