"The Airdopes 211 are among the most affordable pair of truly wireless earphones in the market currently"
A simple look at Amazon's best-selling products list in the electronics category and you'd be amazed to see that there are multiple offerings from boAt – a new-age accessory brand which didn't even exist a couple of years ago. So what exactly is boAt doing right? Well, I believe it's something to do with offering well-priced products that cater to a fast-growing segment. Take the boAt Airdopes 211 for example. Considering that the truly wireless earphones category is seeing a lot of interest these days, the brand has just launched the Airdopes 211 at an entry-level price point to cater to an audience which finds offerings from established players pricey. Obvious reference with its name to the category leader aside, can the boAt Airdopes 211 deliver on the audio and performance front? Well, that's what I was interested to find out, and here's what I make of them after using the pair for the past couple of weeks.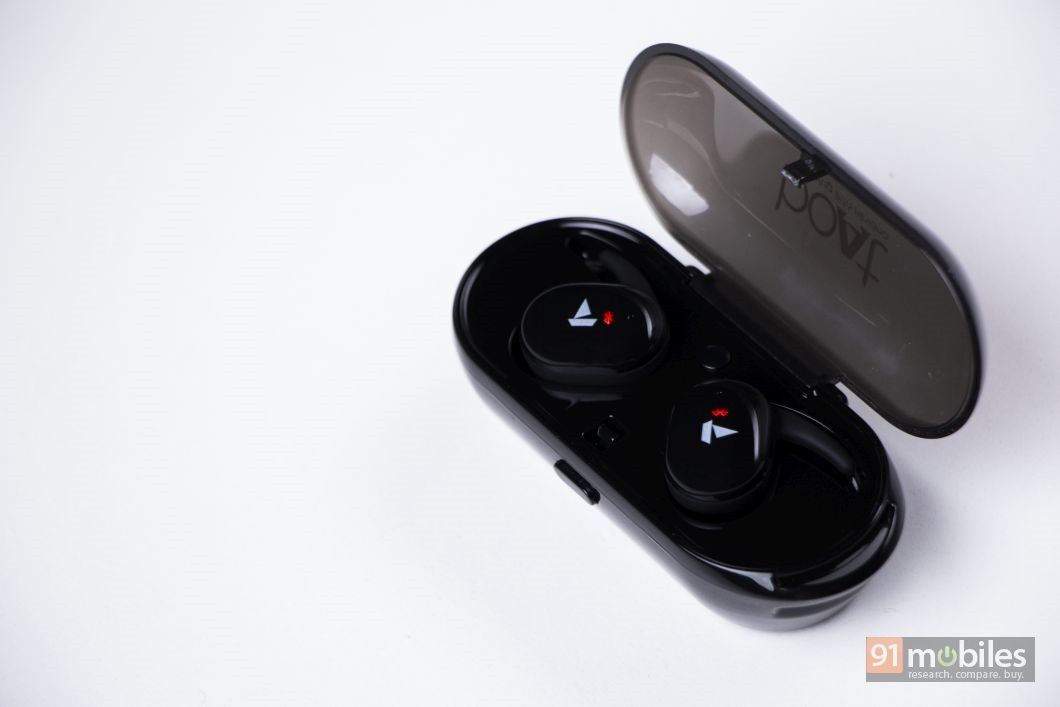 Specs at a glance
Each earbud weighs 11.2g
10mm drivers
20-20KHz frequency
16Ω impedance in each earbud
Bluetooth 4.1
IPx4 rating
45mAh battery in each earbud
450mAh battery in the charging case
Charging case
Similar to most truly wireless earbuds, the boAt Airdopes 211 come in a rectangular-shaped charging case. The box isn't really compact and is made out of plastic. It doesn't feel very sturdy, and I feel it could break if its kept in a tight jeans pocket or if pressure is applied.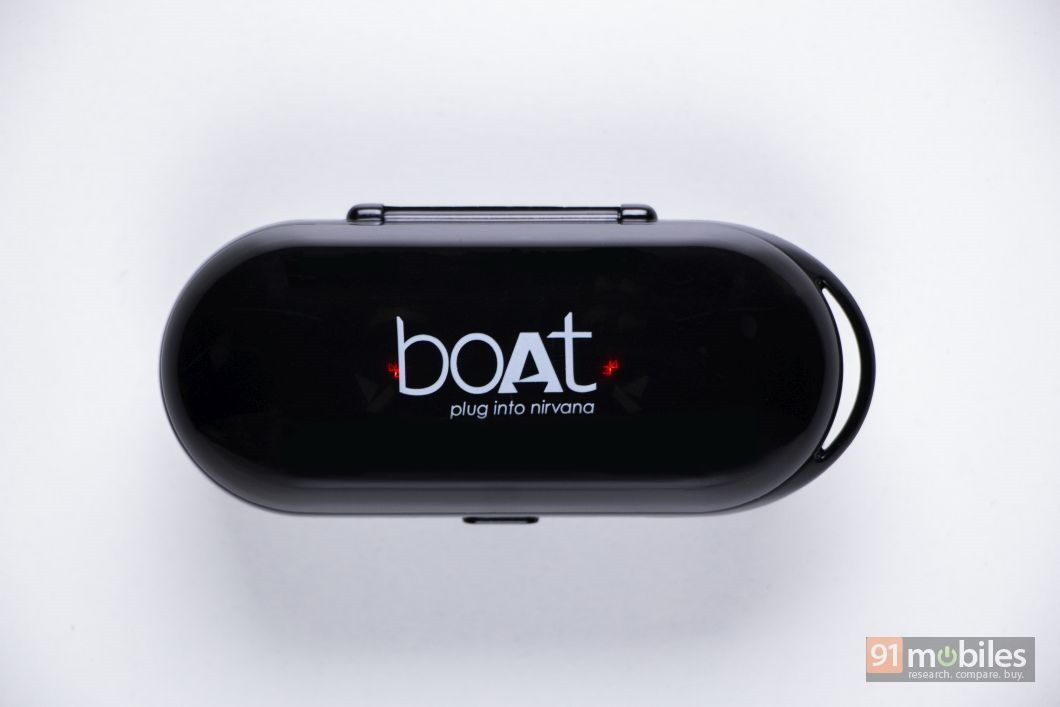 That aside, boAt has designed the case thoughtfully. There's a hook on its right side letting you attach it to your bag. The top is translucent and allows one to see the charging status of each of the earphones. A Blue LED indicates that the buds are charging, while red means that the case itself is drawing charge. The case can be charged using a micro-USB cable and the four LED indicators alongside show battery level remaining.
Opening the case requires a push of the button at the front. Once opened, you can notice that the lid itself seems quite fragile and could break easily. The buds rest comfortably in their separate places and since there's a designated place for left and right, there's no problem in inserting them back in.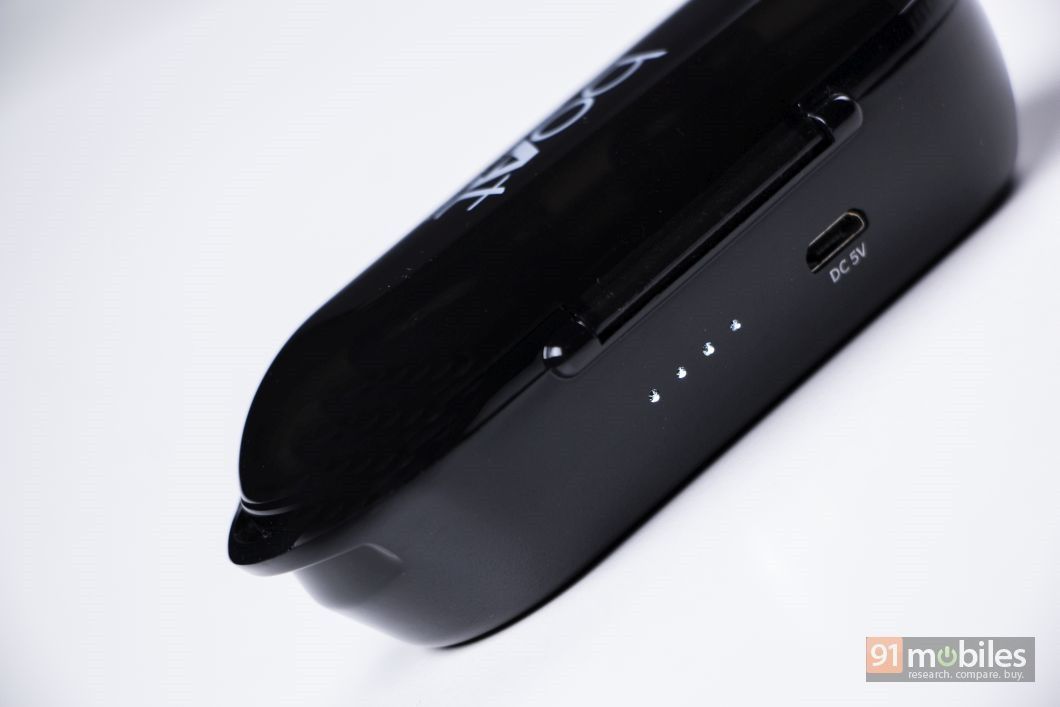 Design and comfort
The boAt Airdopes 211 aren't small earbuds by any means. The eartips are quite large and come with a fin to fit in your ears well. That ensures that they don't fall off the ears easily and I didn't find them to be uncomfortable even after wearing for long durations. Having said that, it's easy to get confused about the left and right earbuds, and since there's no marking on the earphones itself, you'll always need to check the charging case to know if you're wearing them properly.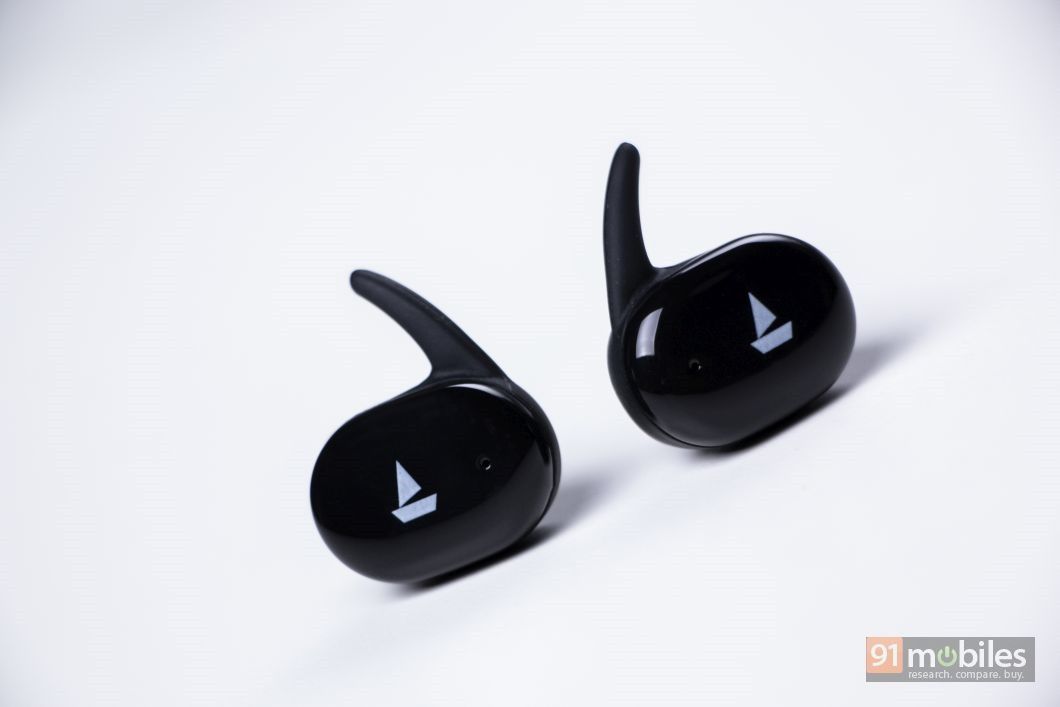 Once the pair is in your ears though, they fit quite comfortably. Thanks to their lightweight build, they don't fall off with head movements and I could wear them without any worries during my commute as well. Additionally, the IPx4 rating means that they are impervious to sweat and water. The earbuds don't cause any fatigue after being in use for hours either.
The Airdopes 211 support touch-sensitive controls, and work surprisingly well. Moreover, the touch-to-pause action works well across apps, including while watching videos on YouTube and MXPlayer.
Audio quality and performance
Let's just say that the boAt Airdopes 211 might just surprise you with their sound quality, especially when you consider the price tag they carry. With 10mm drivers, the audio output is quite good. I loved listening to music or podcasts and watching videos with the buds in my ears.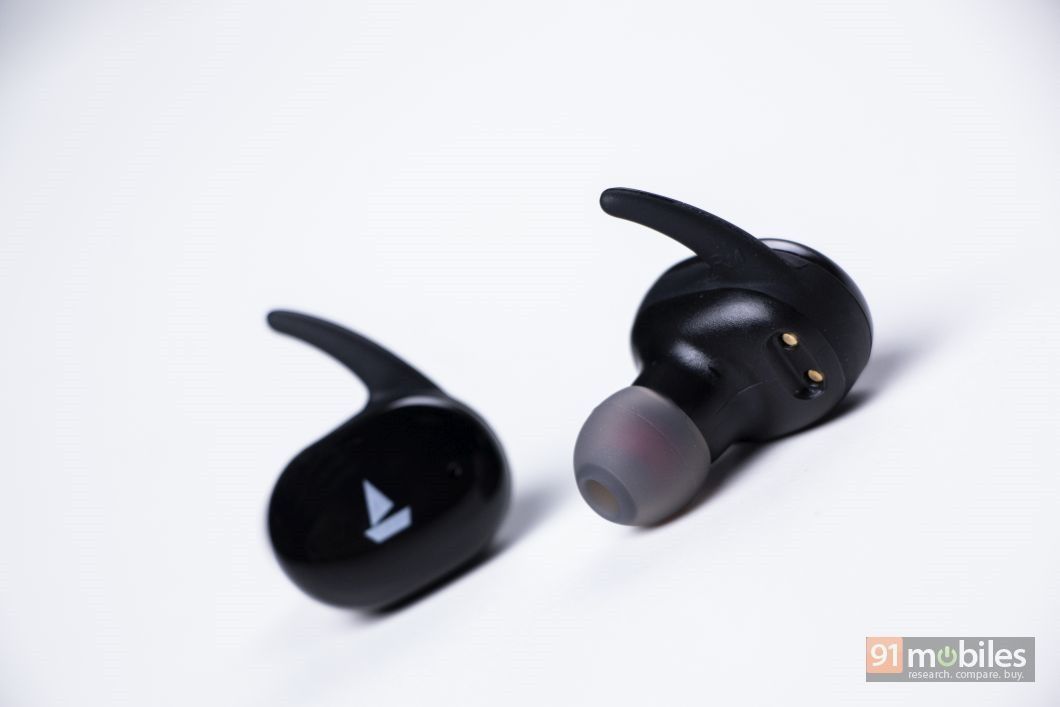 As can be expected from a pair of earphones from boAt's stables, the Airdopes 211 are tuned towards bass. Listening to tracks from Marshmello or Deadmau5 ensure that you are able to enjoy the oomph, but you'd also notice that the frequency is quite bloated which spoils the experience. That also means that highs aren't the best. While mids aren't the cleanest, they sound quite good. Tracks like Wow by Post Malone let you enjoy the vocals along with the beats.
With the in-built microphone, you can also use boAt's offering for attending calls. While the other party was able to listen to my voice, there were times when I struggled in hearing their response.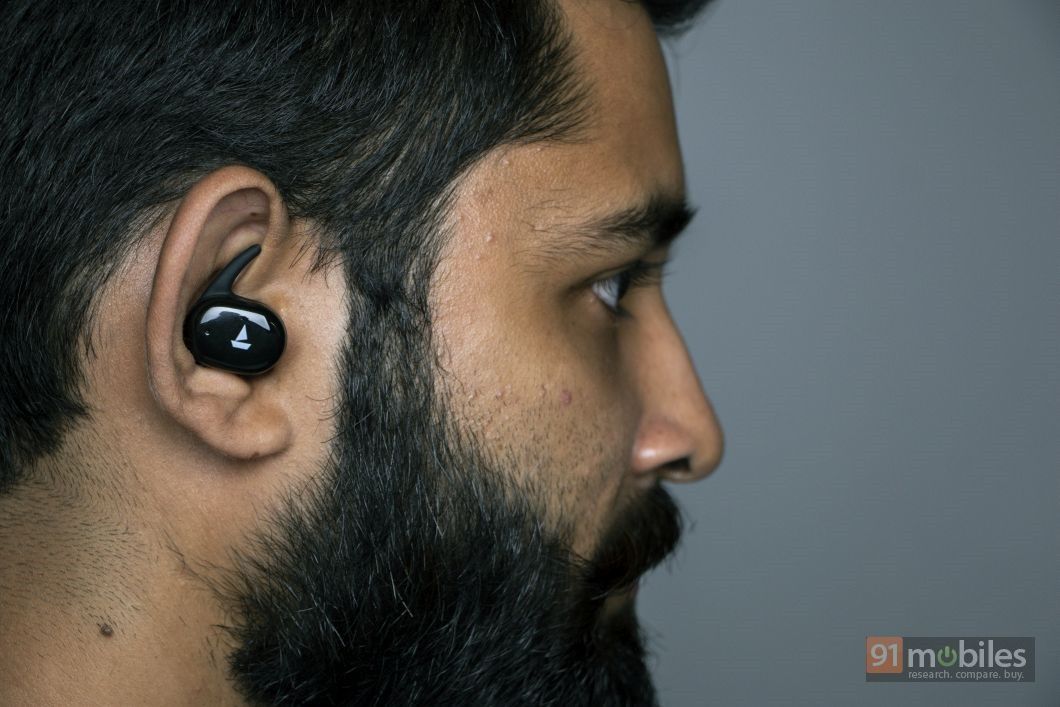 My grouse with the boAt Airdopes 211 isn't with audio, as much as it's with the connecting issues. While walking on the road, the connection gets a lot of interference, possibly due to the presence of too many radio signals in the 2.4GHz frequency band. Similarly, it's odd that both earphones need to be switched on individually, because at times, only one of them actually switches on, and one has to repeat the exercise to connect them to the smartphone. This is a bit infuriating frankly, and I'd have liked this experience to be more seamless.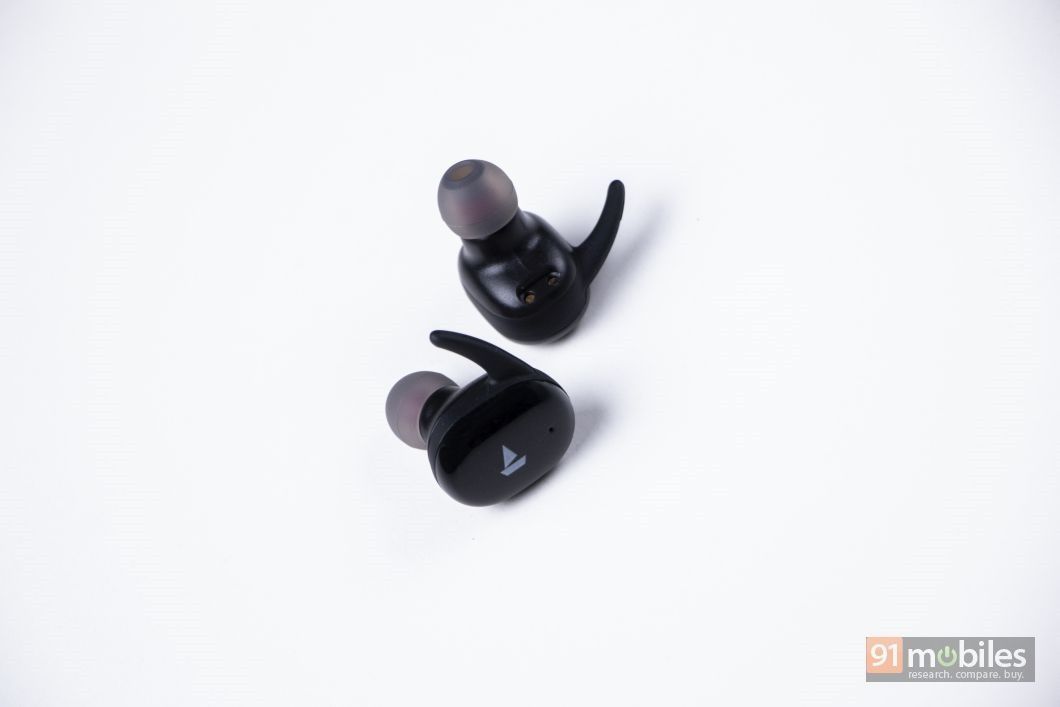 boAt claims that the Airdopes 211 can last up to two and a half hours on a single charge, while the box can juice them up to three times. I experienced similar usage times, though there were times when I noticed the pair ran out of juice fairly quickly after reaching 20 percent levels.
Verdict
For their asking price of Rs 2,499, the boAt Airdopes 211 are an impressive pair of truly wireless earphones. They offer decent sound, comfortable fit, and can last up to a day (if you keep juicing them with the charging case). While there are connectivity issues and the sound quality might not appease the connoisseurs, I'm willing to overlook these niggles considering the pair don't have much competition.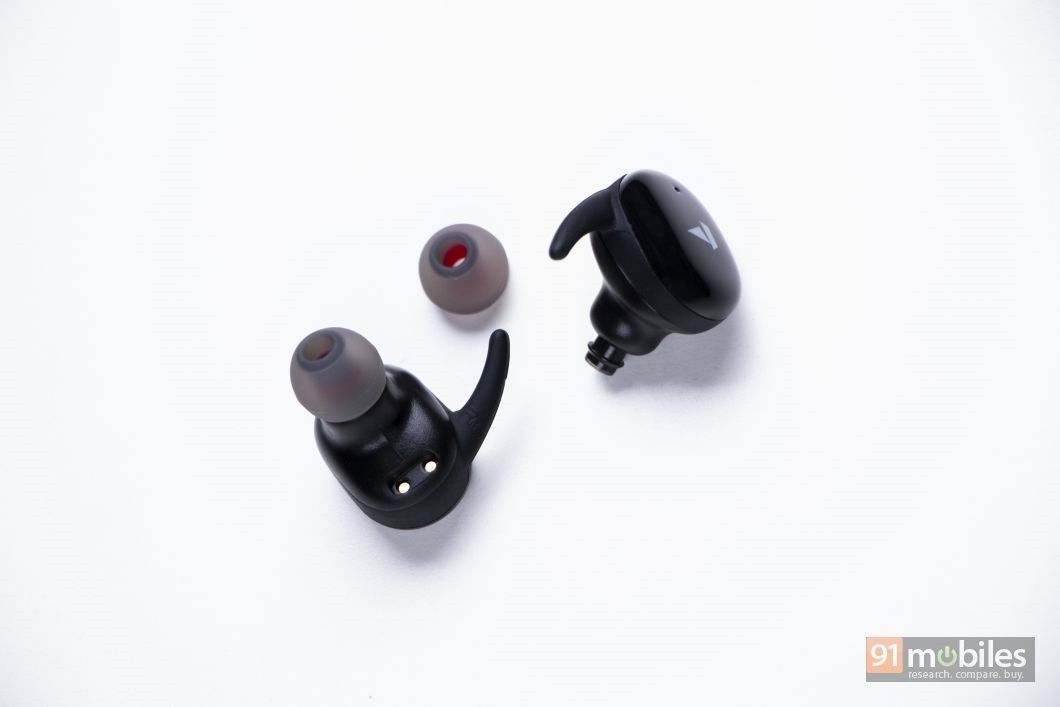 Speaking of that, at this price range, you'll either get offerings like Xiaomi Airdots which you'll need to source from China or options like Noise Shots Sport and Boult Audio AirBass Twinpods. This means that if you're in the market for an extremely affordable, no-nonsense pair of truly-wireless earbuds, then you should take a long, hard look at the boAt Airdopes 211.
Editor's rating: 3.5 / 5
Pros
Affordable price point
Decent sound
Good battery life
Touch-sensitive controls are quite responsive
Cons
Connectivity issues
Struggles with highs
Fragile charging case
Photos by Raj Rout