"While HiFuture is a new entrant in India, its first product called FutureBuds could appease a lot of audiophiles"
The world of truly wireless (TWS) earbuds have been exploding at a fast pace since the debut of the Apple AirPods (review) two years back. The Indian market, in particular, has seen tremendous growth with many new companies trying to establish a footprint in the country. The latest entrant in the space is HiFuture with its FutureBuds TWS earbuds launched at a price of Rs 6,499. Based out of China, HiFuture has a diverse portfolio of audio products, and FutureBuds happen to be the best it has to offer as far as truly wireless earphones are concerned. Having spent a bit of time with the earbuds, here are my thoughts.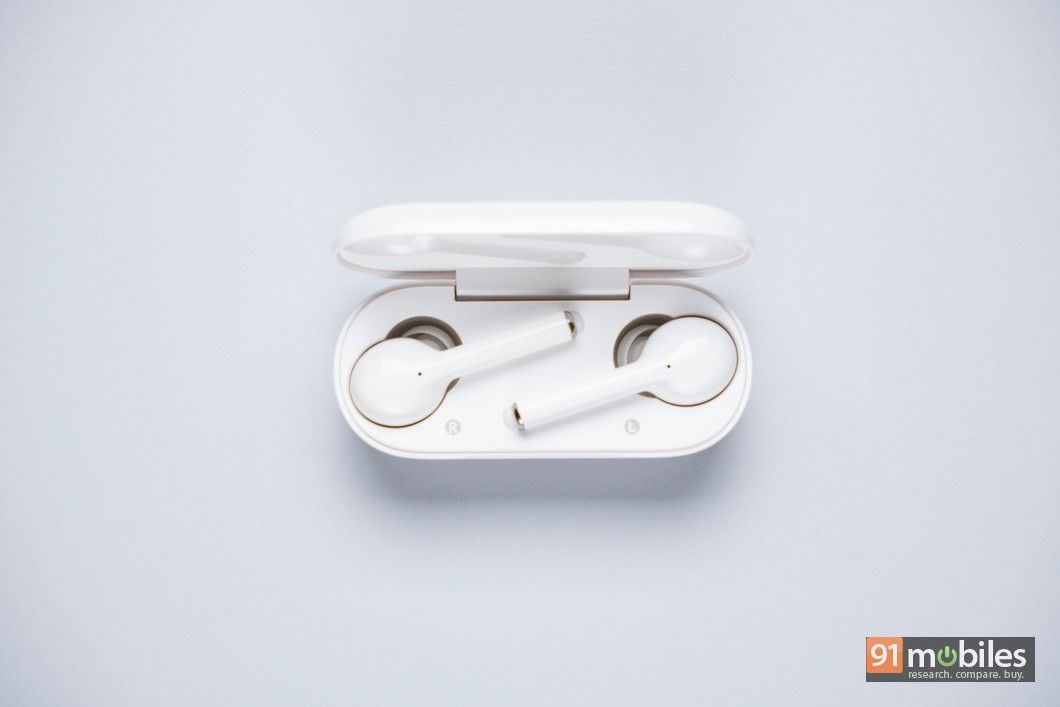 Design and Comfort
At first glance, the FutureBuds look to be a blatant rip-off of the AirPods. However, once you take them out of the case you will notice that former have an ear canal seal via external ear tips which is not there on the AirPods. Apple has just recently introduced these in the AirPods Pro. The white (the colour variant I received) long stem on the FutureBuds is reminiscent of the original AirPods, but they lack the squeeze controls that the AirPods Pro have. The replaceable silicone tips, which are pretty much standard on TWS earbuds, mean that you can block off ambient noise to some extent.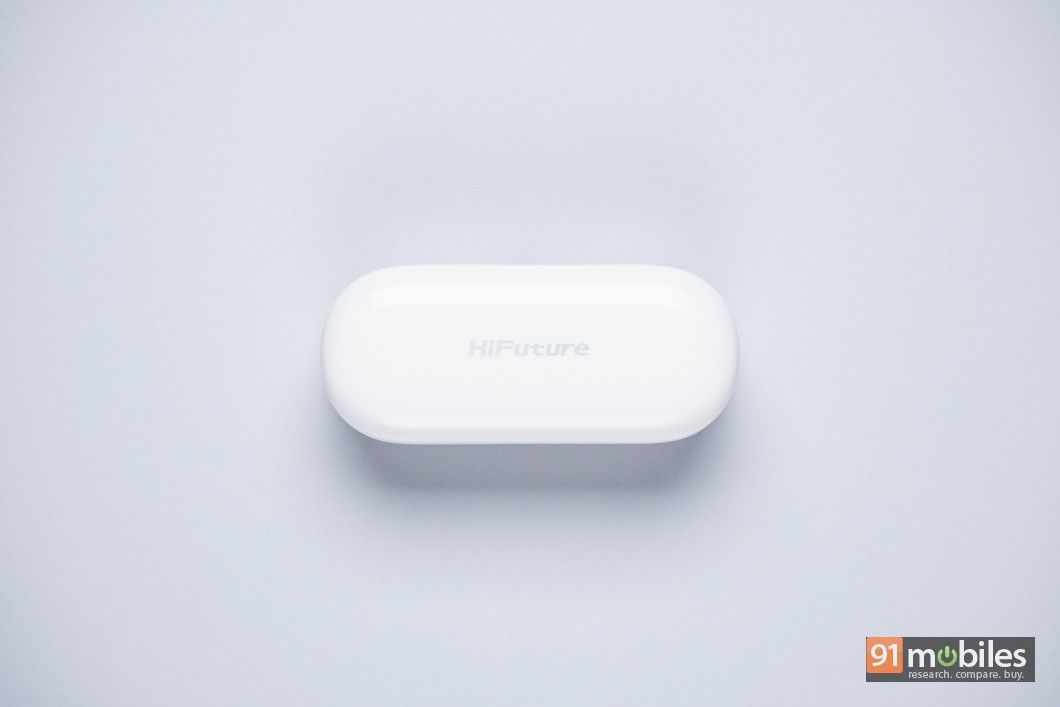 The earbuds are extremely light, which makes them easy on the ear for an extended period of time. They latch on to your ears quite firmly, so a moderate workout which involves a lot of movement of your head should not really be a problem. The FutureBuds also happen to be IPX4 water-resistant which should keep out sweat during exercise.

The charging case on the FutureBuds seems to be less obtrusive than some of the other TWS cases I've seen on the market, and slides into your pocket with ease. It isn't as pocketable as say the AirPods case, but it won't create a bulge in your jeans like one that comes with the Noise Shots X3. More importantly, there's a Type-C port for charging the case, which is handy since most smartphones nowadays have Type-C connectivity, which in turn means that you don't need to carry an extra cable to charge the FutureBuds. Speaking of which, the case does house a respectable 500mAh battery which provides up to 20 hours of playback time while the earbuds on their own offer up to 6 hours of playback. Industrial jib-jabber aside, the FutureBuds lasted me a near whole week before the battery on the case died down and I listen to music at least 3 hours a day, which makes earbuds great as far as the battery is concerned.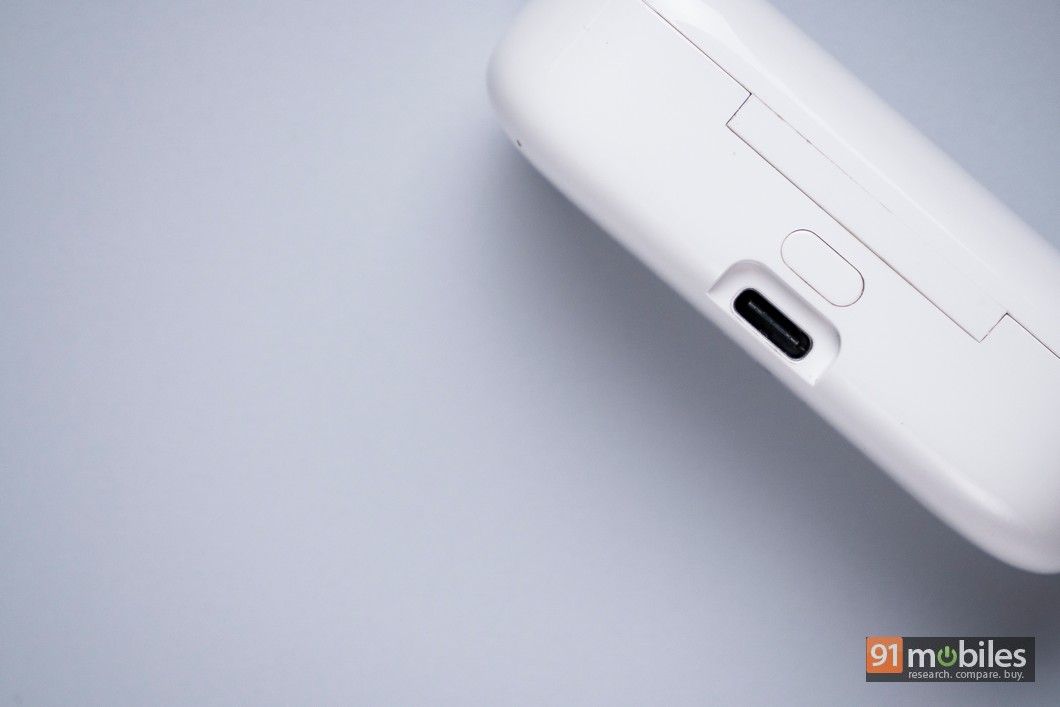 The FutureBuds feature tap-based controls, which is something that's quite handy since you won't have to pull out your phone to perform basic tasks. The tap controls are not exactly easy to understand, but once you get the hang of them you could do a multitude of things such as answer/decline calls with a tap, open the Google Assistant with a double-tap and of course play, pause and switch tracks. There is no functionality for changing the volume, however you can summon the Assistant for doing the needful. Pairing the earbuds requires the extra task of holding down a button on the case to enter them into pairing mode, whereas conventional TWS earbuds start pairing the moment you pluck them out of the case. In any case, (pun intended) this will only be a one-time process for most users so it is not something to fret about.
Sound Quality
HiFuture is advertising a ton of hardware and drivers in the FutureBuds and for the most part, the earbuds sound quite nice. Emphasis on the 'for the most part'… as not all is rosy in the sound department. In terms of specs, the FutureBuds are powered by a pair of 6mm micro Neodymium sound drivers and have support for MP3 and AAC codecs. They are Bluetooth 5.0 enabled and also come with BLE (Bluetooth Low Energy) which gives you reduced power usage along with a stable connection.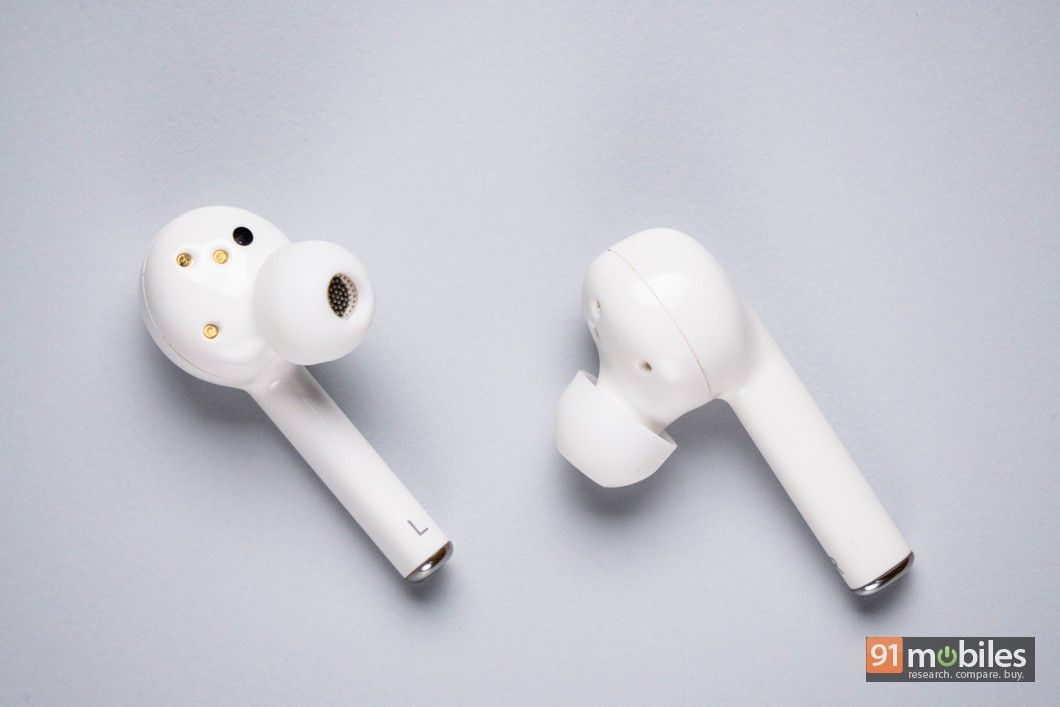 You can move to about 10 meters before sound starts to cut on the FutureBuds, which in my opinion is quite decent as far connectivity distance is concerned. However, you can only connect one device at a time with the FutureBuds, which becomes a hindrance when you try to switch between devices. I paired the earbuds with my OnePlus 7T and it maintained a solid connection with rarely any drop in sound.

Talking now about the actual sound quality of the FutureBuds, die-hard audiophiles might find the mids quite jarring in the ear, with the vocals on some of my favourite FKJ songs not given the justice they deserve. Something like a Riversong Air X3 is excellent for sub-Rs 10,000 earphones as they deliver quality mids with balanced overall sounds.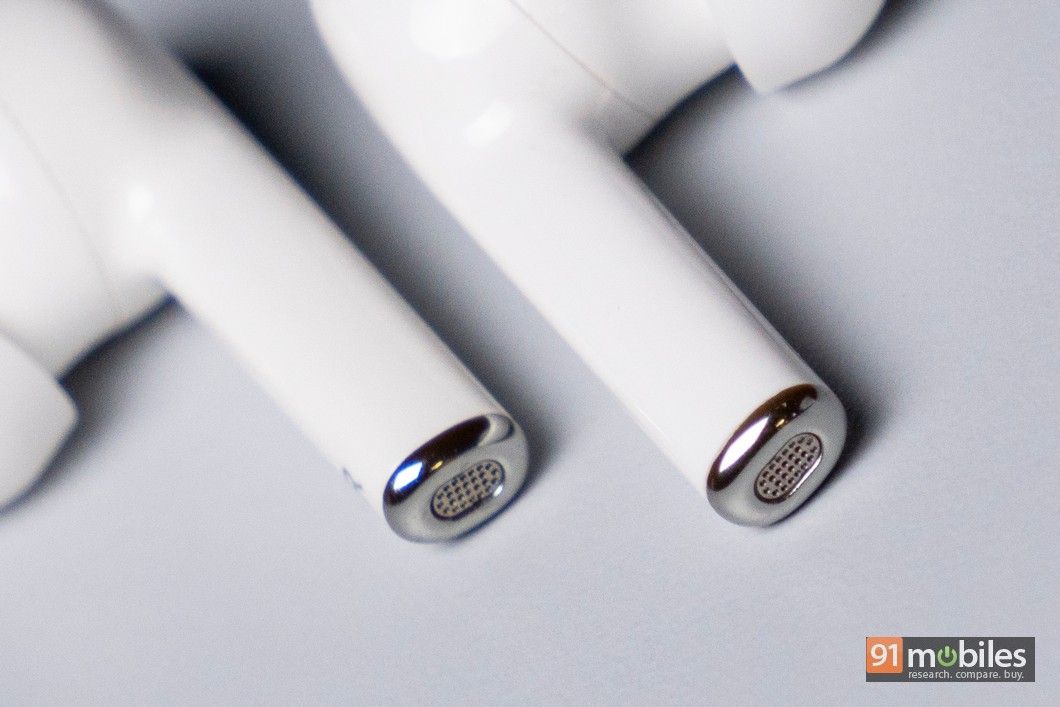 The FutureBuds also have a balanced sound signature but there appears to be no significant focus on any particular frequency group. Radiohead's crazy concoction of a song called National Anthem with acoustics and electronic instruments blasting in all directions is perfect to test overall sound quality and the FutureBuds did not disappoint. The separation of the bass guitarist with the instruments was quite phenomenal but Thom Yorke's vocals had an unnerving hiss to them. The strumming of the guitar strings in Anne Sofie von otter's cover of Baby Plays Around can be heard as clear as day, which again wins points.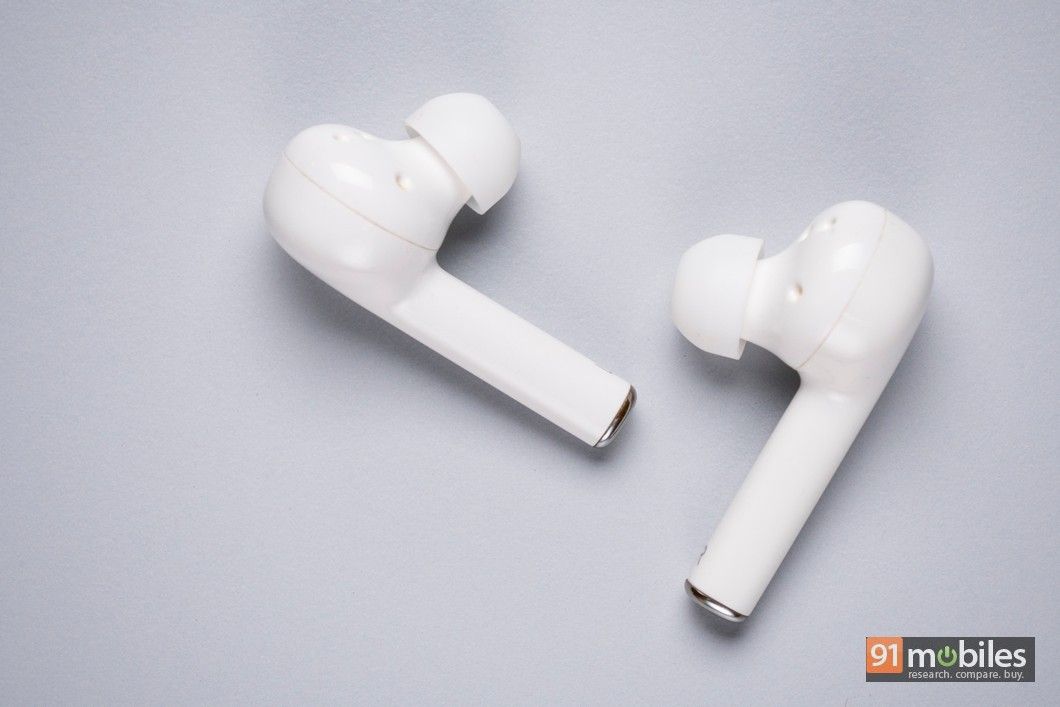 Rock and Blues enthusiasts will appreciate the FutureBuds quite a bit but EDM-lovers could still be left wanting. As mentioned, instrument separation is quite good on the earbuds but bass could've been better. The maximum volume is also quite good and paired with the correct eartips it can mimic active noise cancellation.
There also needs to be a special mention 4 mic integration technology that allows for binaural calls. In layman terms, the call quality on the earbuds was excellent and the FutureBuds also implement environmental noise cancellation which lends more clarity to the call even in a crowded place. There are other sensors on the FutureBuds as well such Hall and Optical Sensors which enable ENC and mic of the earbud that you put in your ear. These sensors also enable the earbuds to pause music as soon as you put it out of your ear.
Verdict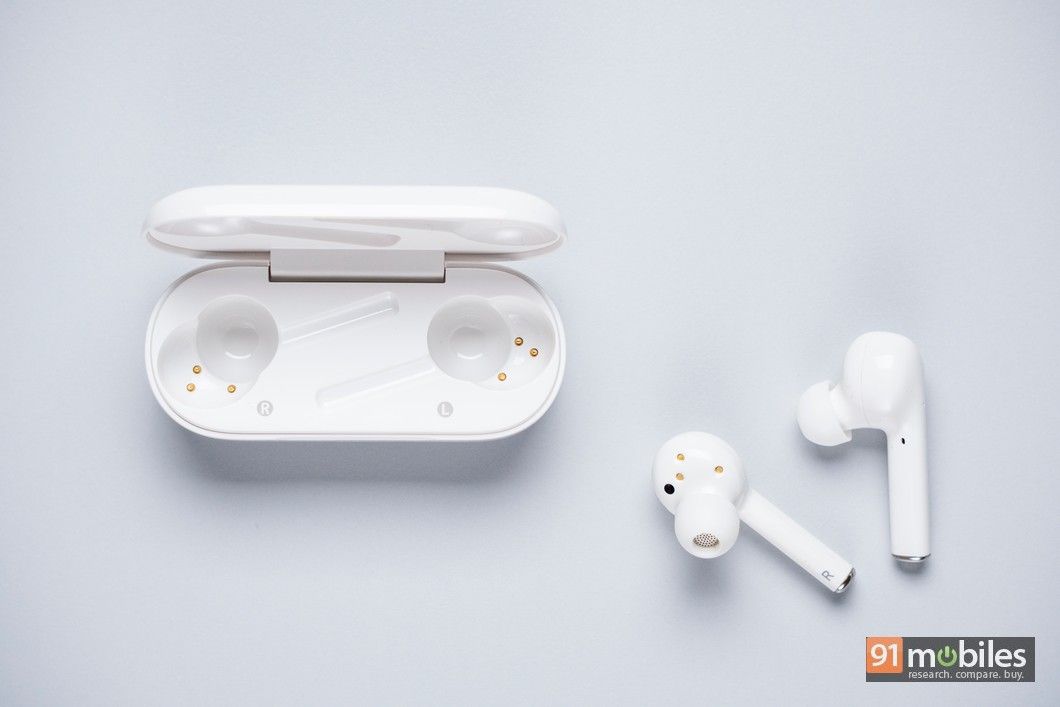 The FutureBuds are easy to recommend with superior sound quality than what the current crop of affordable truly wireless earphones. While bass-heads could look for other options, fans of Rock, Jazz, Blues, and other genres implementing a lot of acoustic instruments, should find the FutureBuds pretty reasonable and great purchase. We also recommend you check out the aforementioned Riversong Air X3 which we have concluded in our review to be an absolute steal for their price.
Editor's rating: 4 / 5
Pros:
Lightweight
Good battery life
Case is sleek and pocketable
Cons:
Not very bass-heavy
Pairing process could be improved