"The nerdy-looking AirPods are now a big fashion statement"
It was September of 2016 when Apple decided to get rid of the 3.5mm headset socket from its iPhones, and the world hasn't been the same since. The Cupertino giant's contention was that the future of audio is wireless, and to that end, the company also unveiled its first pair of truly wireless earphones in the form of the AirPods (review). And just like the decision to ditch the hitherto ubiquitous sound socket, the launch of the nerdy-looking earbuds received mixed reactions from fans and naysayers. Many berated the AirPods for its dangling bud design, and the fact that the audio quality left a bit to be desired. That didn't stop the AirPods from becoming a runaway success though. In fact, a recent report from Counterpoint says that Apple is dominating the global wireless earbuds industry and garnered 60 percent share in the fourth quarter of 2018.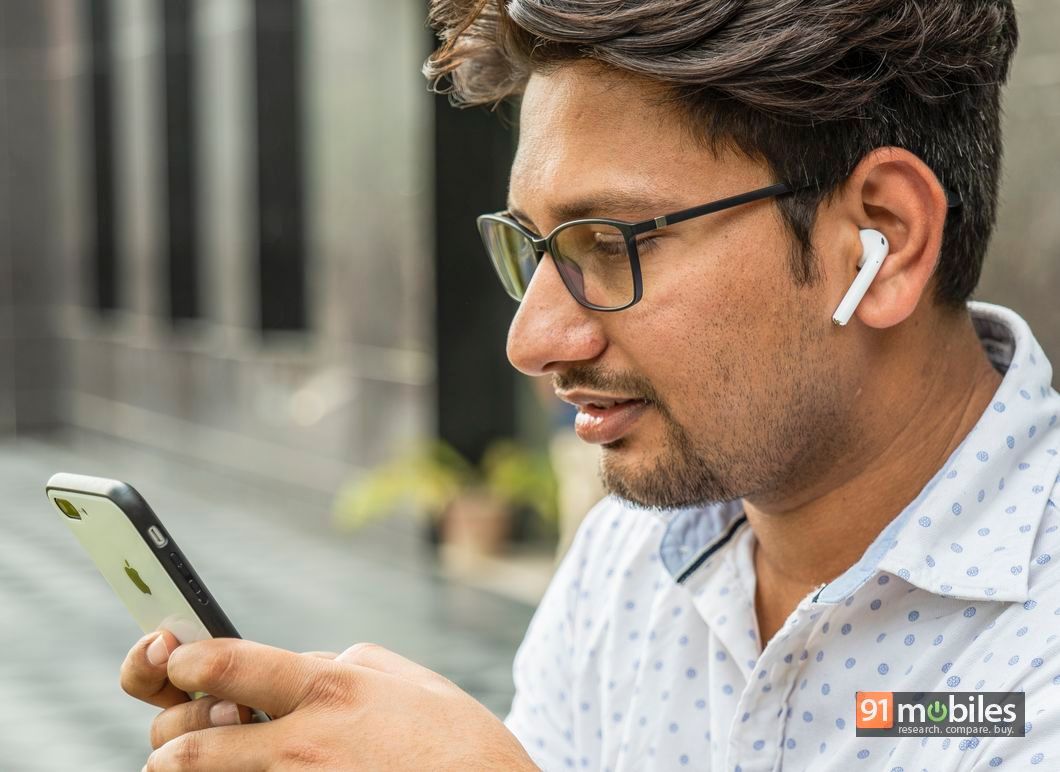 Fast forward to 2019, and Apple has a new version of the AirPods out, with enhanced features and a wireless charging case. The design remains the same though, and if I were to say it as it is, the AirPods have evolved into a bit of a fashion statement. Allow me to elaborate. You see, these things are everywhere now. As a bit of a gadget buff myself, it's second nature for me to glance at the devices people are using when I'm out and about – while travelling, at public places like airports and railway stations, at clubs and restaurants etc. And while people adorning AirPods have been a common sight at places like airports, more recently I've spotted quite a few folks sporting these white outgrowths jutting out their pinnas in the Delhi metro too. In fact, as per an industry colleague who noticed it himself, AirPods are now commonplace in smaller towns and cities as well, and surprisingly, many seem to wear just one at a time to save battery.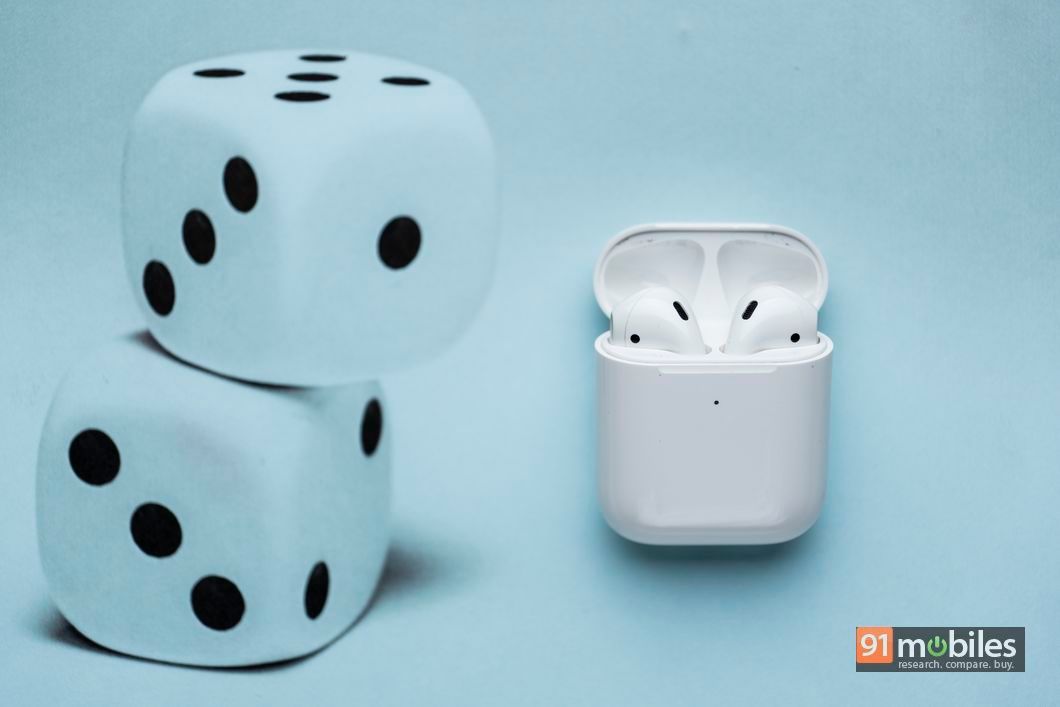 Coming to the second-gen version of the AirPods, the new buds boast a new H1 chipset that brings always-on Hey Siri integration, and promises better battery life, faster connections and improved audio. I had the chance to try them out for myself, and can vouch for the significantly improved battery life and better audio synchronisation with hardly any latency – which should be useful while gaming. As far as pure audio quality is concerned, I couldn't see (or hear, in this case) a major difference when compared to the first-gen model… so the sound remains a tad bass heavy with the treble leaving a little something to be desired. However, call quality is great, and unless you're a stickler for music audio quality, you'd find them more than acceptable. The fit can be a bit iffy for some, especially those heavily into fitness. Since the AirPods aren't in-ear type, there's some risk of them falling off, but they do pass the head shake test with flying colours.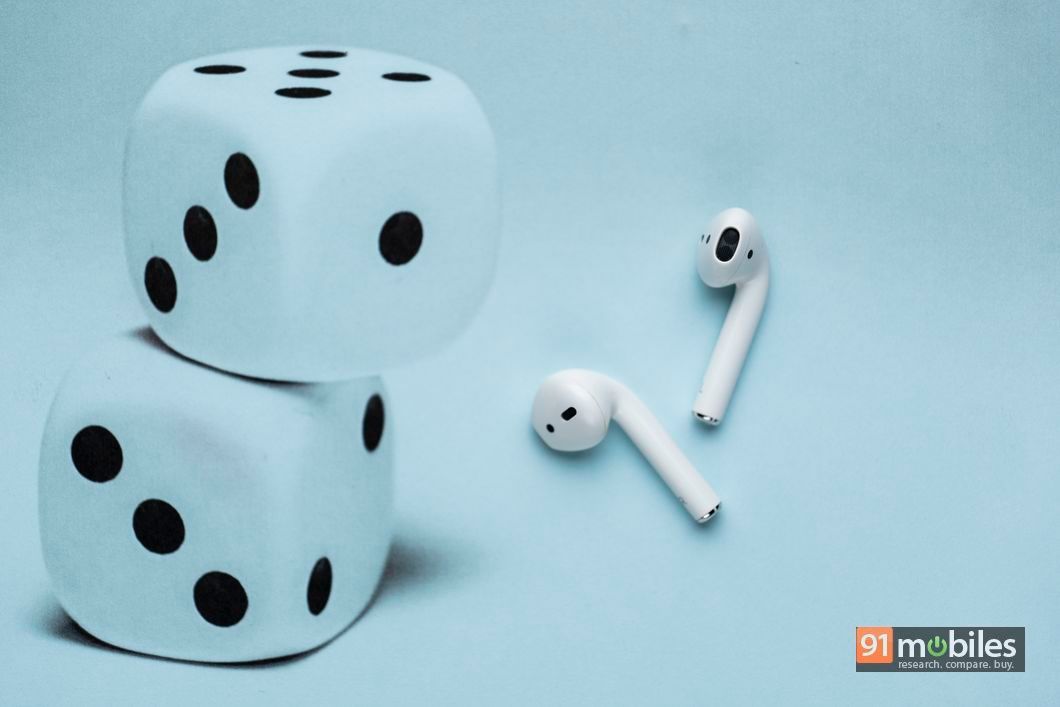 The best part has to be convenience. The pairing process is so simple that it's almost magical, and once you pair your AirPods with your iPhone, the earbuds are automatically set up with other Apple devices that are signed into the same iCloud account – iPad, MacBook, even Apple TV. And with the optional charging case, Apple has added yet another layer of convenience on top. The wireless charging case allows you to juice up your AirPods with any Qi-compatible charger, but just in case you don't need the wireless charging functionality, you can buy the new earbuds with a standard case too. On the flip side, if you own the first-gen AirPods, and do covet this feature, the wireless charging case can be bought separately (the wireless charging case works with the older AirPods too. Speaking of, the case is quite compact, and thanks to its rounded, glossy finish, convenient to slip into your jeans pocket. The new, always-on Siri integration is pretty convenient too, and you can use the Hey Siri phrase to control volume, skip tracks etc, without even lifting a finger.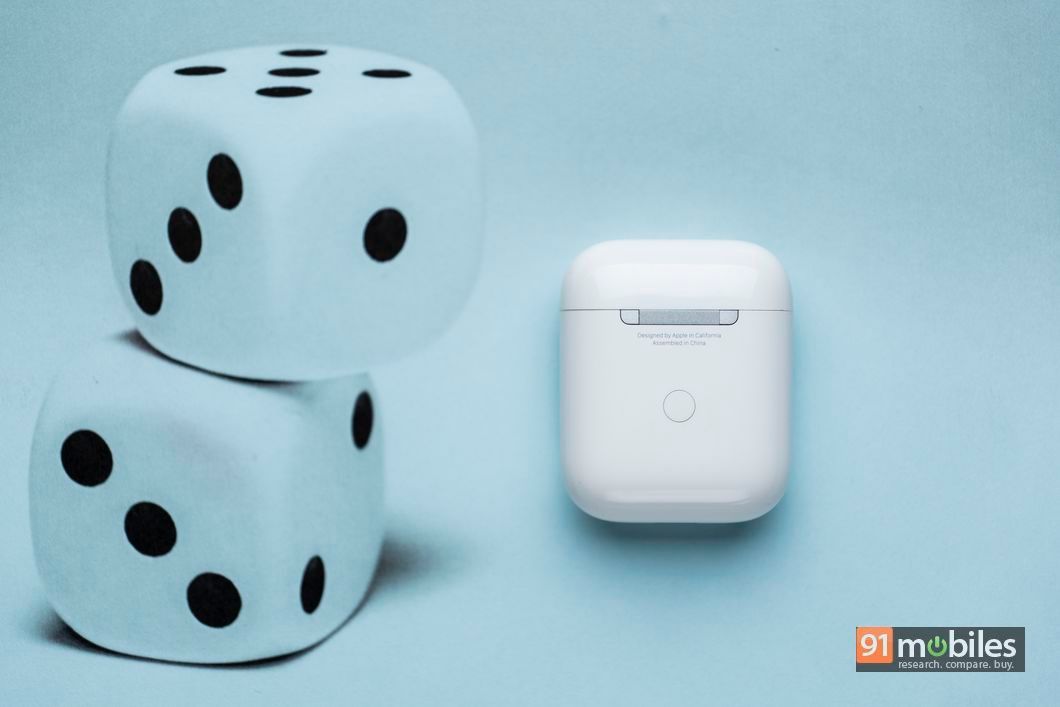 The truly wireless audio segment, which got a massive fillip after the first-gen AirPods came out, is truly booming at the moment and you can find options across different price categories. That said, for iPhone users, the AirPods are a truly convenient, truly wireless option that can't be ignored. The conclusion here is simple – if you use an iPhone, shelling out Rs 14,900 (Rs 18,900 if you want the wireless charging case) for a pair of the latest AirPods is a no-brainer.