While Jabra is one of the most recognisable names in the audio world, the company is not really in the affordable segment of products. The company's latest TWS earbuds, the Elite Active 75t (review), are priced at about Rs 15,999 in India. More recently, the brand launched new wireless headphones in the form of the Jabra Elite 45h, priced at Rs 9,999. Jabra has not gone overboard with the headphones and the 45h aren't exactly a feature-rich offering. However, what the headphones do offer is a fantastic listening experience and comfort, making them ideal for home and office usage. Read on to know more in my full review.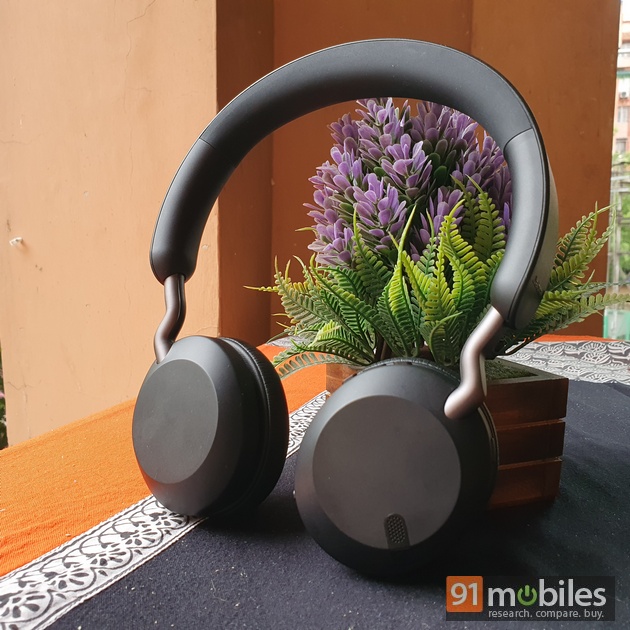 Verdict
There will be very few in the audio world that can go head-to-head with the Jabra 45h in terms of the battery life or the aesthetically pleasing design. For Rs 9,999, Jabra has not cut only a few corners and delivers an experience akin to many of its much more expensive products.
Design, comfort, and features
The Elite 45h are perhaps one of the most comfortable pair of headphones in their price range. Everything from the sleek look to the on-ear cups have been designed to give a minimalistic look, and long-lasting hearing experience. Jabra provides a cushioned headband filled with what I can only assume is memory foam, as it fits snugly around my head. The lightweight nature of the headphones is a big help when I'm not using them, as they hang around my neck without causing the slightest discomfort. The earcups themselves use the same material for cushioning as the headband, but the exterior leather has little holes to not only let the sound out, but also denote which is left and right. The headband and earcups are made from polished plastic which is extremely smooth to the touch. A drawstring pouch and a USB-C cable are the only accessories that I got with the Jabra Elite 45h.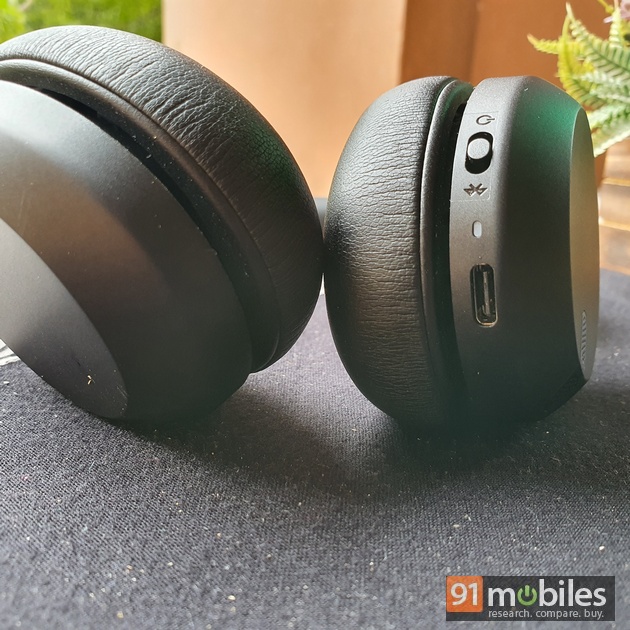 There are no touch controls on the earcups, although for its price it might a stretch to expect those. Instead, there are five physical buttons on the right earcup which cover all the basic functions. The first is a sliding button for pairing, and doubling up as a power on/off key. There are three buttons above it, with two of them providing dual functionality for changing the volume and skipping music tracks with a long press. The third button is for play/pause and answering calls. As for the fifth, it can be used to summon the AI assistant of the paired device. Also, there is no 3.5mm headphone jack on the headphones, so the only way they will work is wirelessly. For charging, there is a USB Type-C port. The headphones do not have any IP protection for water or dust resistance.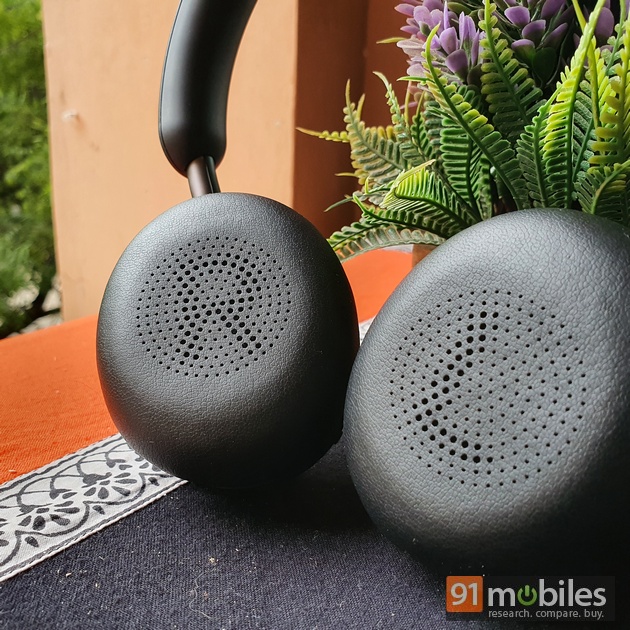 As I had mentioned above, the Elite 45h are not particularly feature-rich. Being an on-ear pair of headphones rather than over-the-ear, there is no active noise cancellation (ANC). There is also no transparency mode that makes ambient noise flood in so that you can hear when someone is talking to you while the headphones are on. However, when you receive a call, the headphones do emulate a kind of transparency mode, which enables you to hear what you are saying while talking to the person on the other end of the line. There is no automatic Play/Pause when you remove the headphones or put them back on. Of course, at its price, I didn't expect Jabra to cram all these features, but some ANC would have been nice. You can, however, connect them with two devices at once, which is very helpful for my work station where I regularly switch between my laptop and smartphone.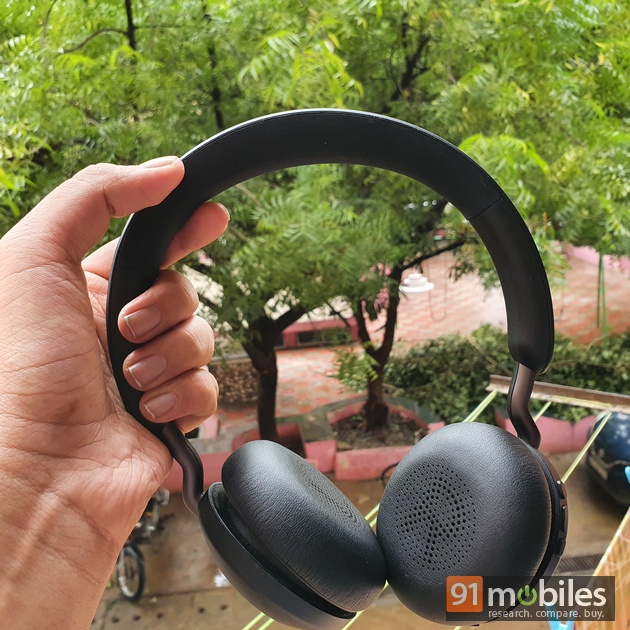 The Jabra Sound+ app is also an important part of the Elite 45h's package. The Sound+ app detects the headphones and offer a small range of customisation options to fine tune your listening experience. This includes settings where you can adjust how much of your voice you want to hear during a call or how long do you want the headphone to remain inactive before going into sleep mode. The app will customise your hearing profile with a set of beep tests on each earcup to give a sound signature more fine tuned to your hearing, which is nice to see. Of course, you also have the usual EQ adjustments according to the genre of music you are listening to.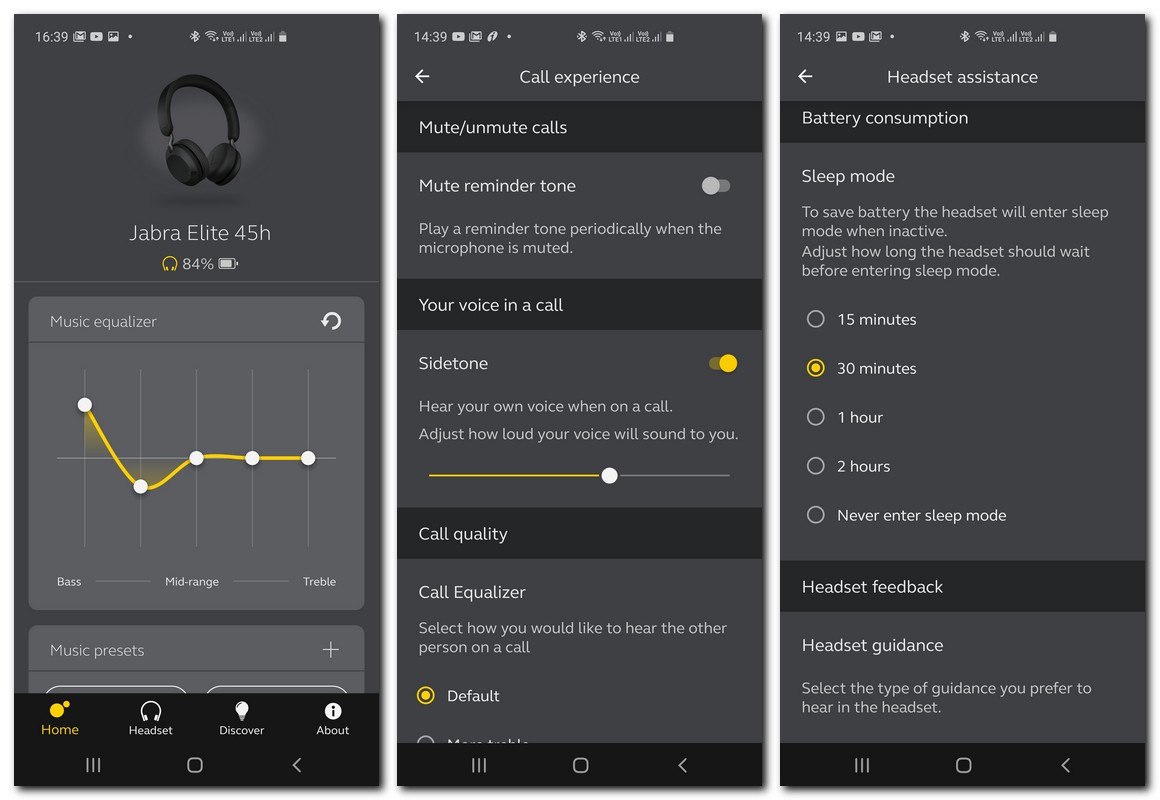 Sound quality and battery life
Packing in big 40mm drivers with a frequency range of 20Hz to 20kHz, the Jabra Active 45h mean business. A trademark feature from the company's audio lineup has been a thumping bass signature which has been carried on to the 45h. It is a kind of balanced bass that is pleasant at mid volumes. Even at max volume, there is no relentless thumping of the eardrums as some other headphones, particularly from JBL, have the tendency to do. While the inclination towards bass is apparent in almost all music genres, a focus on the vocals, and instrument separation is a key aspect of the overall sound signature on the Elite 45h. Cranking on a couple of old classics from Led Zepplin like Kashmir and No Quarter was a joyful ride with vocals and mids balancing cleanly without any distortion. It goes without saying that Hip-Hop/R&B genres are assisted with the bass and a vocals-focused sound (with a slight crackling noise) is discernible in a couple of songs. EDM and house music sounded just about fine but not worth drooling over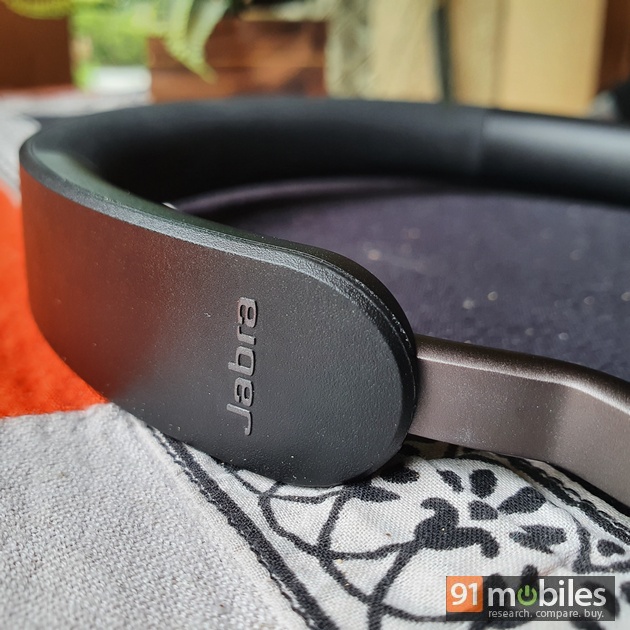 On the connectivity front, the Elite Active 45t maintains a very stable connection even when I'm walking around the house with several walls separating me and the connected device. However, I would advise against going even slightly far when two devices are connected as the drop in signal is quite significant. The microphones work well but only in a quiet environment. When a lot of din is created it is harder for the person at the other end to make out what you are saying.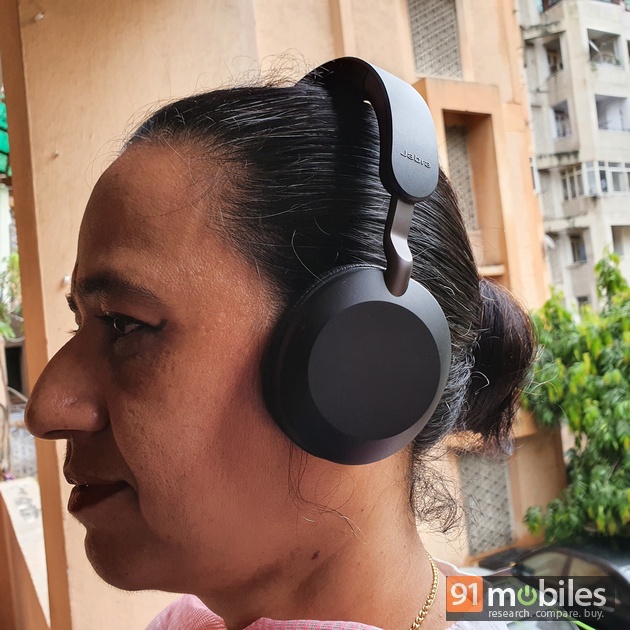 Jabra has claimed a mind-boggling 50 hours of battery life on the 45h and that, I believe is the highest I have seen on an audio device. In terms of real-world usage, my metric is usually to see how long the headphones can last through the week without charging. For the Elite Active 45t it was just over a week with about 4-5 hours of usage each day. I did keep my volume at about 60-70 percent for most of the time, so your results may vary, but there is no doubt that the headphones are extremely long-lasting.
Final Verdict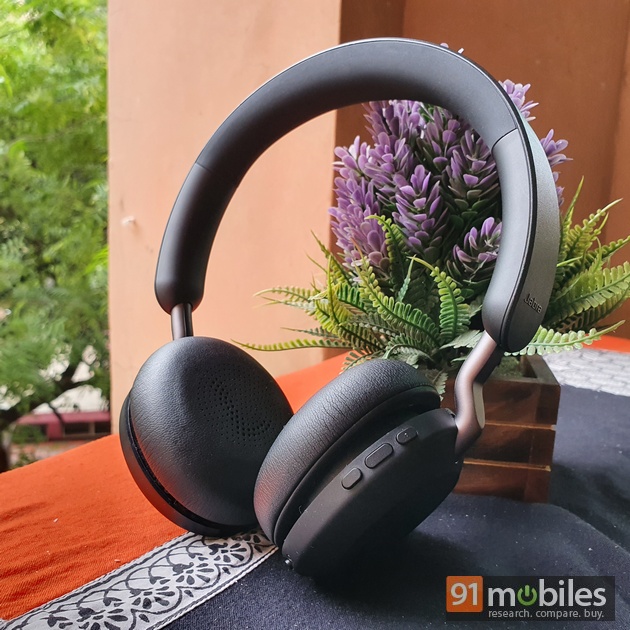 The Elite 45h may not be the best sounding headphones or pack in a lot of nifty features, but they excel in two things people look for the most in this price range: battery life and comfort. The design and feel of the headphones are quite premium and it is a device that can last for a very long time on a single charge. If you do crave for something with ANC on a budget, then the Sony WH-CH710N is a good option although you will not get the same battery life. A less bass-heavy sound signature is something that the Sennheiser HD 450BT can provide but at a slightly higher cost.
Editor's rating: 4 / 5
Pros
Extremely comfy
Battery life is insane
Sleek design
Cons
No ANC
Could have been slightly less bass-heavy
Connectivity with two devices isn't good