"Lenovo Ego is a promising fitness watch that comes with a regular watch-like design and a ton of features"
Speaking of the affordable fitness wearable segment in India, Xiaomi's Mi Band lineup has been one of most popular choices for a while now. Brands like Lenovo and Honor, however, have been trying to challenge Xiaomi's dominance by launching unique offerings in this category. One such smartwatch is the Ego, which is the latest wearable from the house of Lenovo, introduced in India last summer. Resembling a regular watch in terms of looks, the Lenovo Ego arrived in our premises a while ago. I have been using the wearable for a while now, and here's a detailed review of how the Lenovo Ego fares in day to day life. Read on ahead to find out if Lenovo Ego is worth the Rs 1,999 price tag.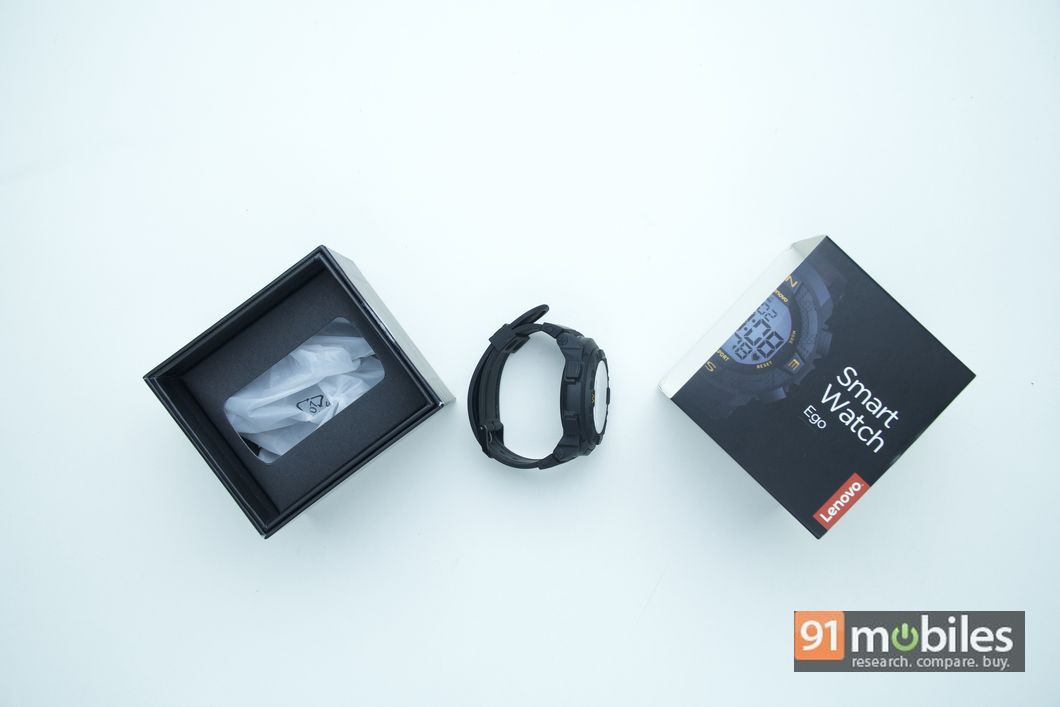 Verdict
The Lenovo Ego has a few things working in its favour, including a regular watch-like design, real-time heart-rate tracking, a pedometer as well as being swim-proof. However, there are some issues that make it hard to recommend to fitness enthusiasts.
Display and Design
The Lenovo Ego has taken most of its design cues from Casio's iconic G-Shock watches. The wearable touts the same rugged design, with a thick chassis and four buttons (two on either side) on the edges that provide good tactile feedback. The two buttons on the left are labelled 'Light' and 'Start', while the right side of the watch features 'Mode' and 'Reset' buttons. They were responsive and easy to use for the most part of my usage.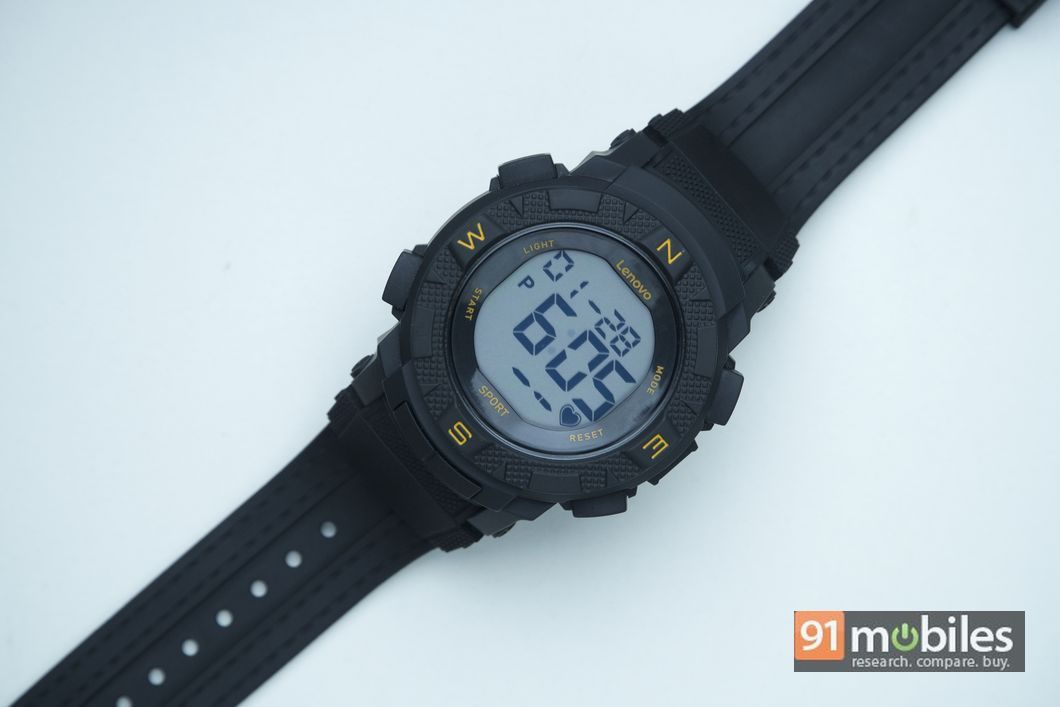 The fascia of Lenovo Ego sports a 1.6-inch anti-reflective monochrome display, which won't give you any trouble as long as you're in a well-lit environment. For low light, the watch comes with a built-in backlight, but for that, you need to press the 'Light' button, which can be a little tricky if you've your hands full or in the middle of something. The rear panel of the watch, meanwhile, features a heart-rate sensor and pogo pin connectors for charging. While the charger latches onto the watch magnetically, the connection isn't that strong. A slight nudge is enough to dislodge the charger.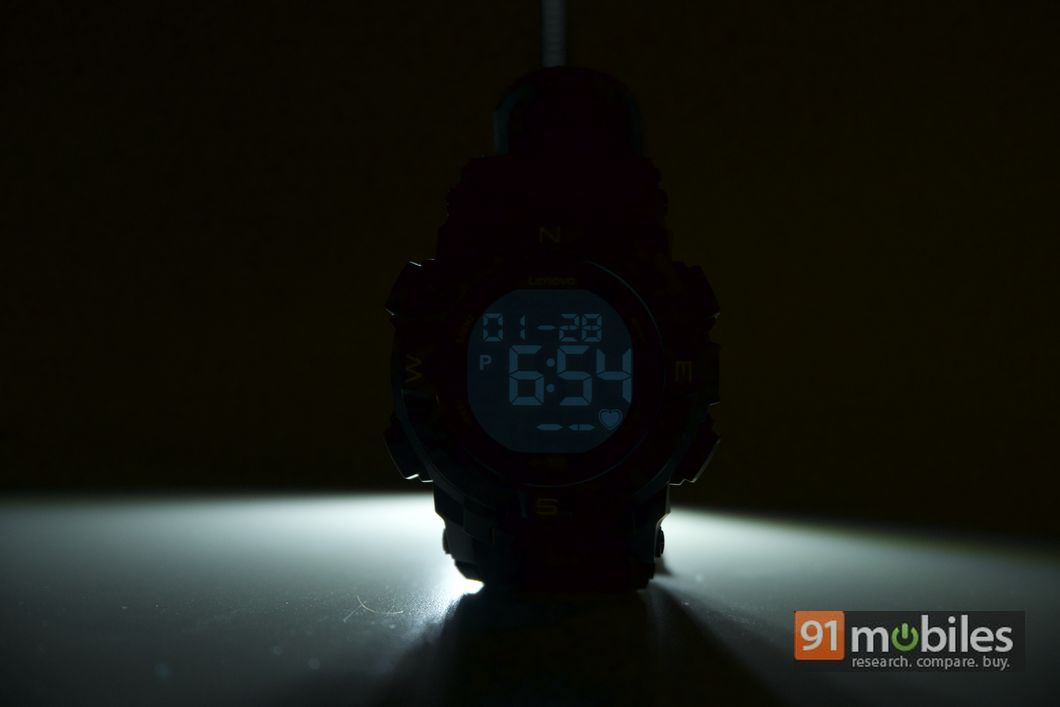 The watch comes in just one colour option, i.e. black, and highlighted compass direction markers (North, East, West, Side). Notably, the markers are just for show and not actual use. While the watch looks bulky, it is relatively light, weighing just 45g.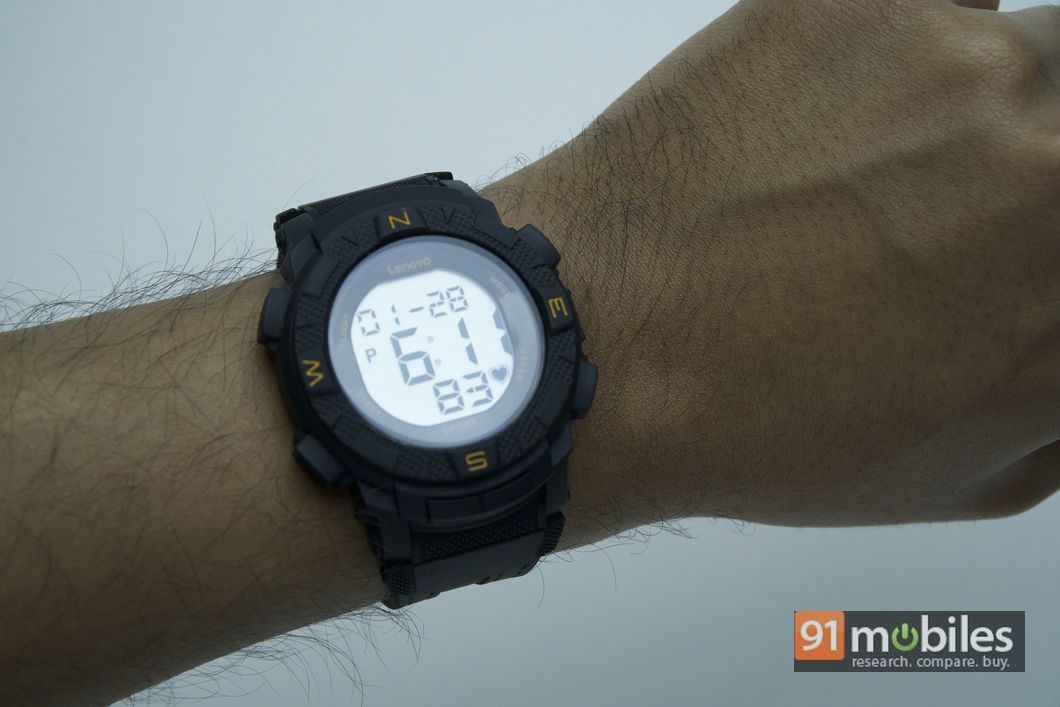 Overall, the Lenovo Ego is a good-looking, sturdy fitness tracker-cum smartwatch that will survive minor wear and tear. However, we did find the watch slightly uncomfortable to wear for an extended period of time. The rubber straps accompanying the wearable aren't as comfortable as silicone straps that the Mi Band lineup comes with. I was more comfortable going to sleep without wearing the Lenovo Ego than heaving it on my wrist (as it comes with sleep tracking). The straps are user replaceable, but good luck finding new ones.
Performance
As far as the performance goes, the Lenovo Ego packs quite a punch. The wearable comes with all sort of fitness tracking features such as step walked, calories burnt, heart rate monitor, sleep tracking, and sports modes like walking, running, cycling, swimming, and more. It's water-resistant up to 50 metres and maps calories burnt and stroke style while swimming, per Lenovo. While we couldn't test that out, we did try to put the other features of the Lenovo Ego through their paces and even compared them to Huawei Watch GT 2, which starts at Rs 14,990, to give you a better perspective.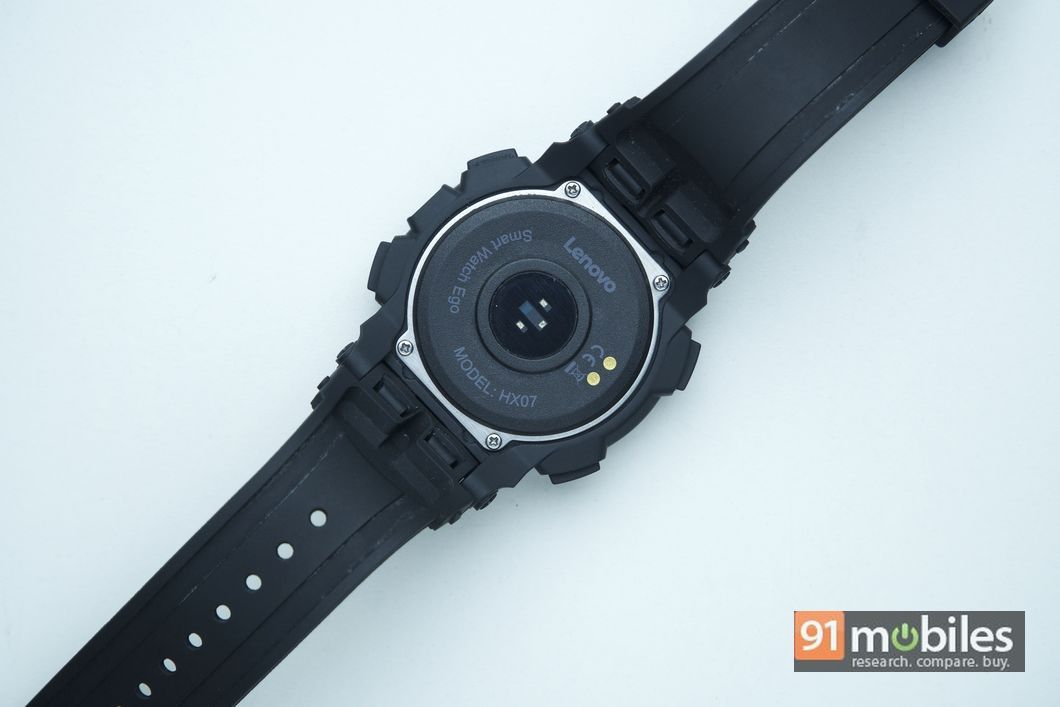 Surprisingly, the Lenovo Ego did manage to show almost identical numbers as the Huawei Watch GT 2. The number of steps walked and distance covered were neck-to-neck on both the wearables; however, the same cannot be said for the calories burnt, which slightly higher on the Lenovo Ego. It's worth mentioning that the Lenovo Ego tends to register minor hand movement and jerks as steps walked, but that's the case with many other wearables (especially in the budget segment). It was quite frequent when I went to bed wearing the watch. I don't have a sleep walking issue, to be clear, and despite not waking up in the middle of the sleep, the wearable always showed me around 60-80 steps covered when I woke up. This wasn't the case with the Huawei Watch GT 2.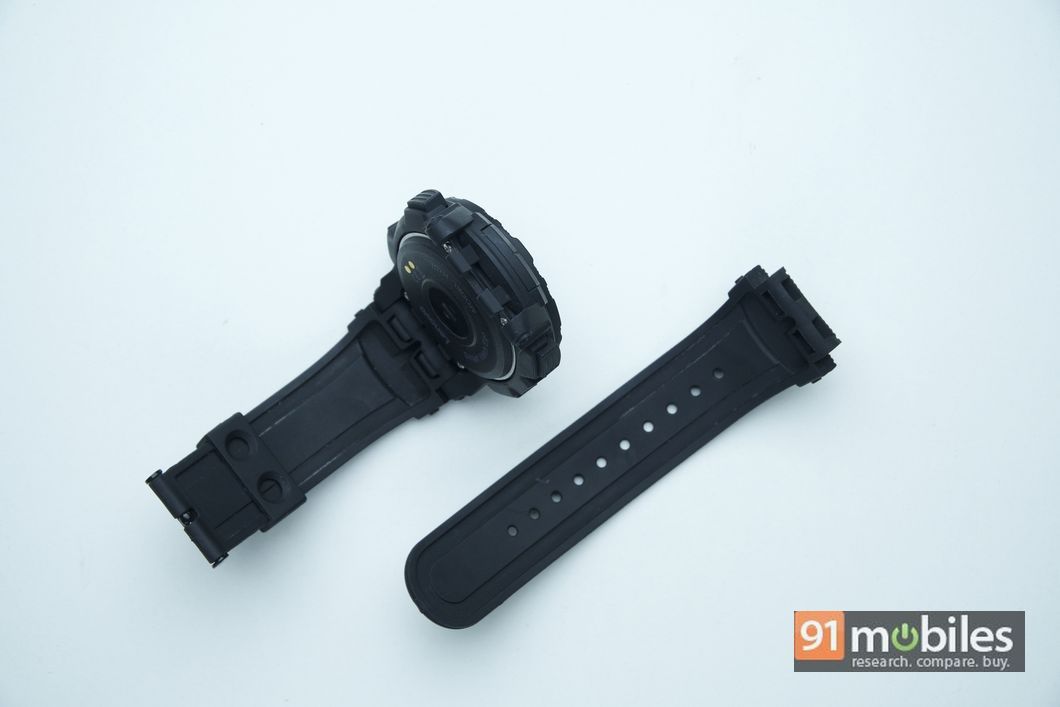 Talking about sleep monitoring, Ego manages to track it with a fair amount of accuracy. It breaks down sleep information into deep sleep, light sleep, and wake time, giving you a better understanding of your sleep cycles. The heart rate sensor of the Lenovo Ego, meanwhile, was slightly inconsistent. It was able to show pretty accurate data that even matched with the Huawei Watch GT 2's heart rate sensor as long as I was at rest, but failed to so during an activity like exercising.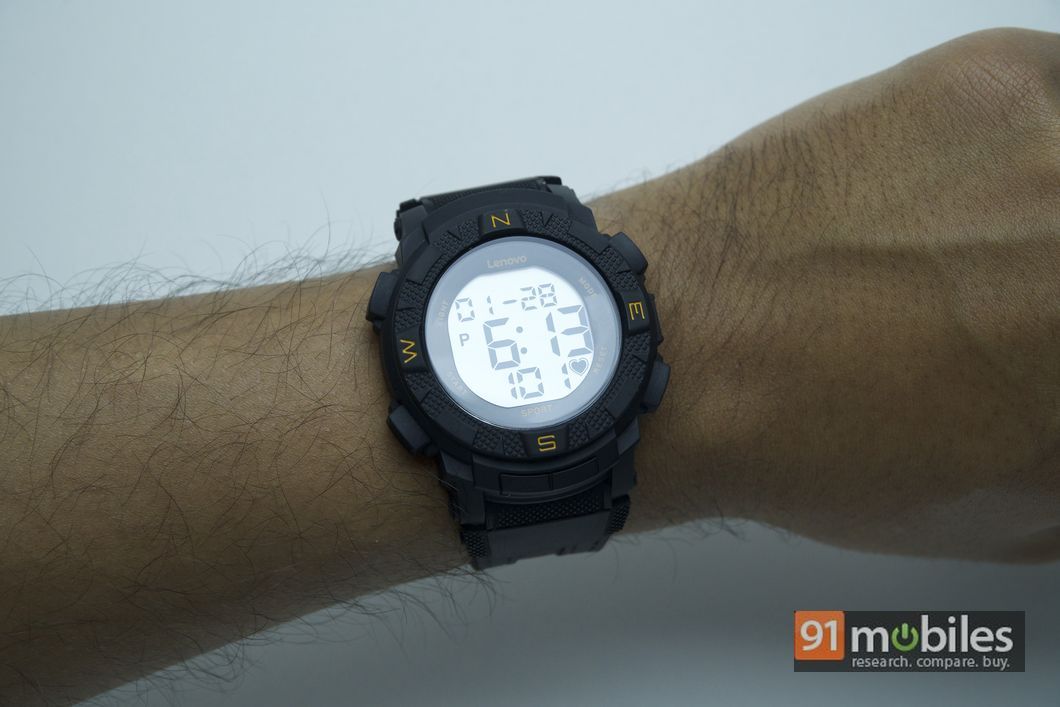 The watch, if the feature is enabled, can record heart rate in real-time and sends the data to the app. Speaking of which, the Ego watch is aided by Lenovo Life app for both Android and iOS devices. The app pairs with the watch via Bluetooth and can be used to set time, keep track of your activities, heart rate, and more. It's quite a handy app, with a simple and clean UI. The Lenovo Life app requires a one-time login and a few personal details such as birthday, height, weight, and profession. Once you're done with that, you can add the Ego watch.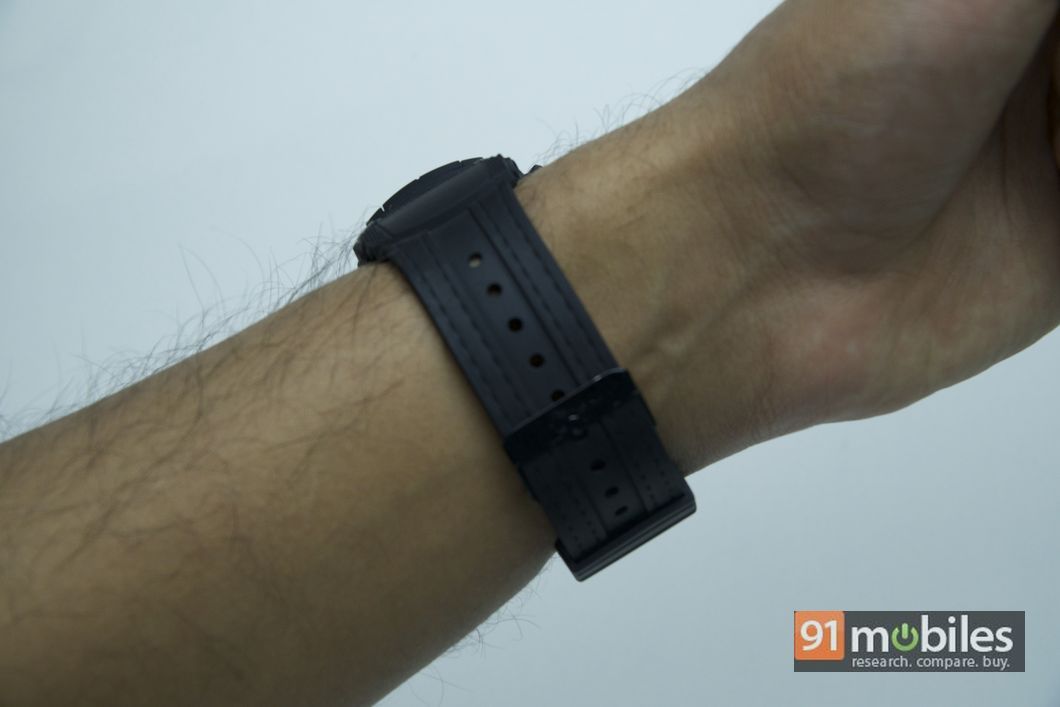 The app comes with four tabs, including 'Home', which gives you a glance at the number of steps walked, body records, sports record, sleep, and heart rate. There is also a 'Sports' tab that allows you to track your run, walk, ride, climb, and even set goals, whereas the 'Discover' tab suggests exercises you can do and helps you create a workout plan. The last tab is 'Profile' from where you can control the settings of the wearable as well as enable features like find my phone, anti-lost feature, set, reminders, alarms, and more.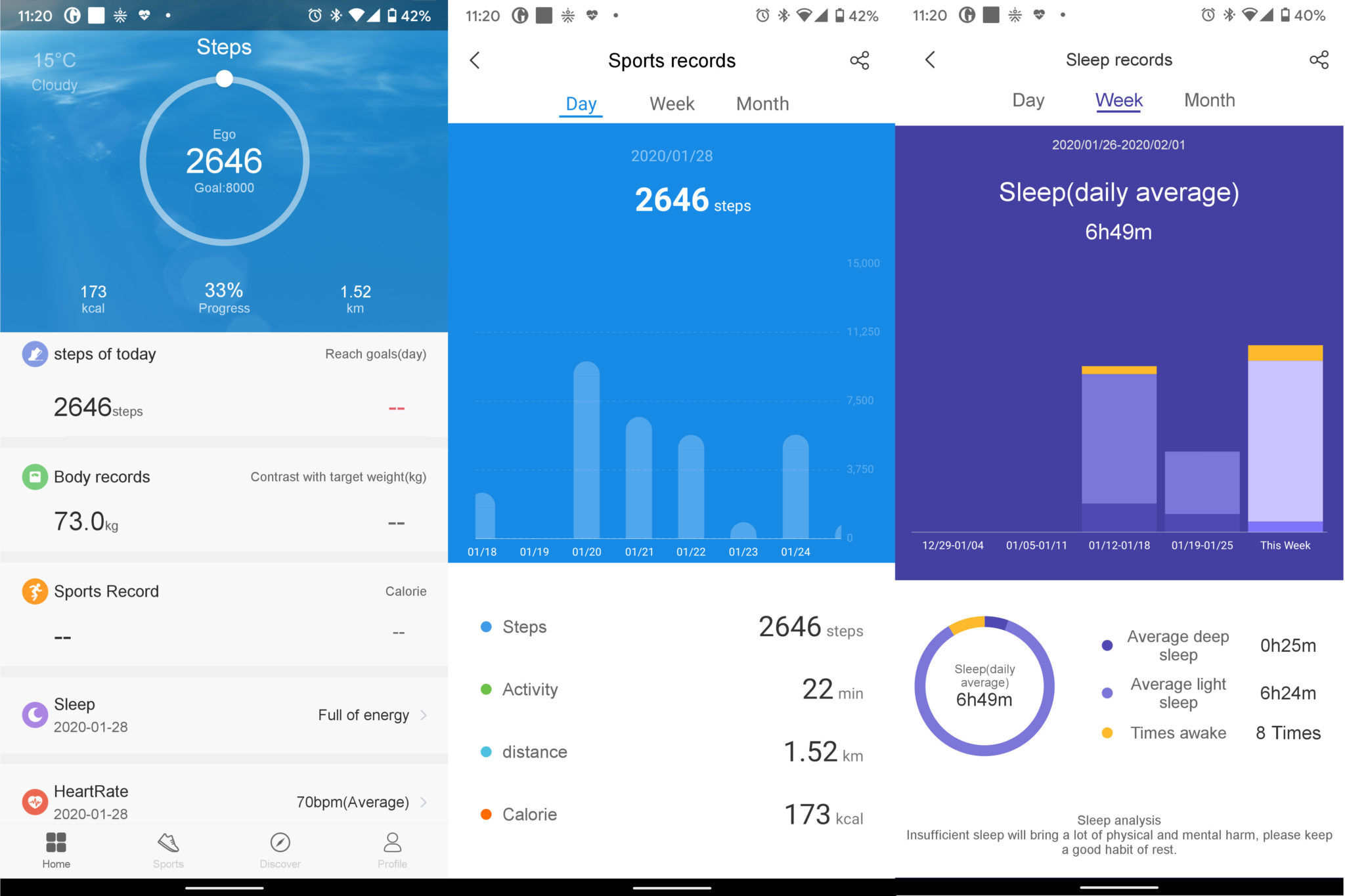 Interestingly, within Ego's settings there is an option that lets you use the watch as a remote shutter button to click images. The feature, however, works within the Lenovo Life app and not with the default camera app.
Battery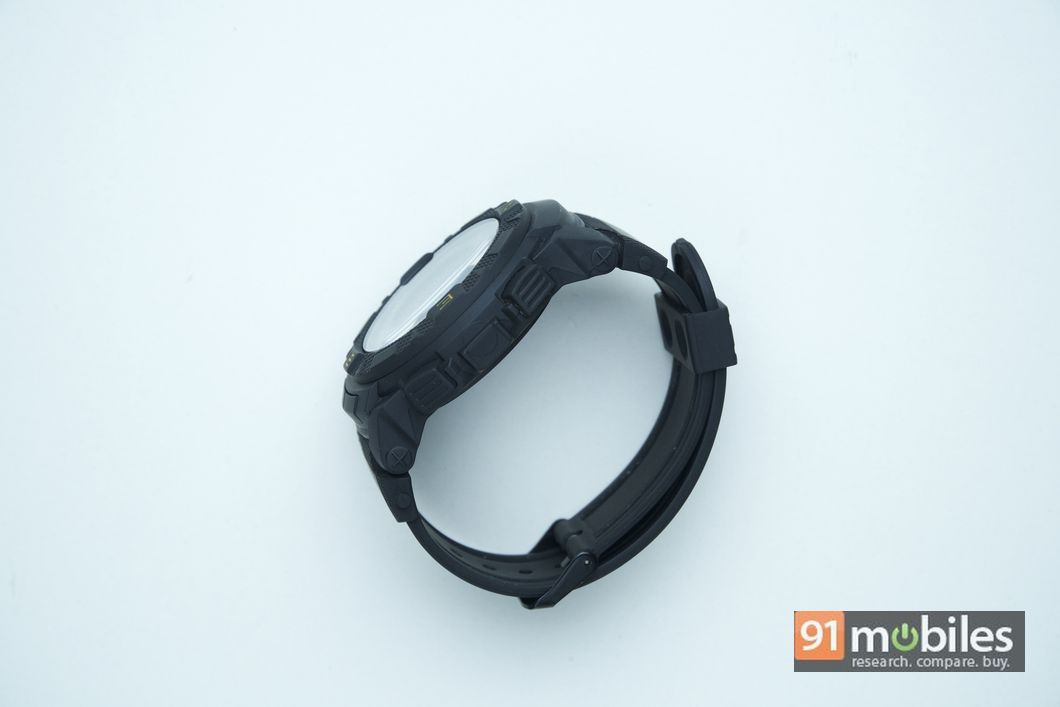 The Lenovo Ego is rated to last up to 20 days on a single charge, but we only managed to get 14 days of battery life during our review. If you're able to cut down on tasks such as real-time heart rate sensor, notification alert, and alarm clock, maybe the watch can last up to the said time frame.
Final verdict
Should you buy it? The Lenovo Ego is for users who prefer the standard watch design but still want to have an activity tracking feature. The wearable is capable of tracking the steps walked, distance covered, and sleep tracking pretty accurately. The 5ATM waterproof, various modes, and other nifty features such as notifications alert, discover tab, and more are some of the other added benefits of the watch.
Having said that, the Lenovo Ego makes compromises on the design front – it's uncomfortable to wear for long hours, and heart rate tracking, which was accurate but lacked consistency. The wearable's display is also nothing but mediocre. If you're not willing to look past those issues, pick Xiaomi's Mi Band 3 (review), or the newer Mi Band 4 (review). The latter is priced in India at Rs 2,399.
Editor's rating: 3 / 5
Pros
Looks good
Easy to use
Accurate fitness and sleep tracking
Cons
Uncomfortable to wear
Mediocre display
Inconsistent heart rate sensor
Photos by Zaid