"Our two cents on Noble's first IEM with a dynamic driver"
EDC, or every day carry, refers to the things you can carry with you on a day-to-day basis. These are the things which have found a permanent place in your pockets and help you go about your routine every day. Now, I will be the first to admit that I don't leave my house without a pair of earphones in my pockets (and quite a few in my bag). Since I often commute via metro, I prefer in-ear type headphones which can be carried easily without much hassle. And that's the core idea behind the product I'll be reviewing today.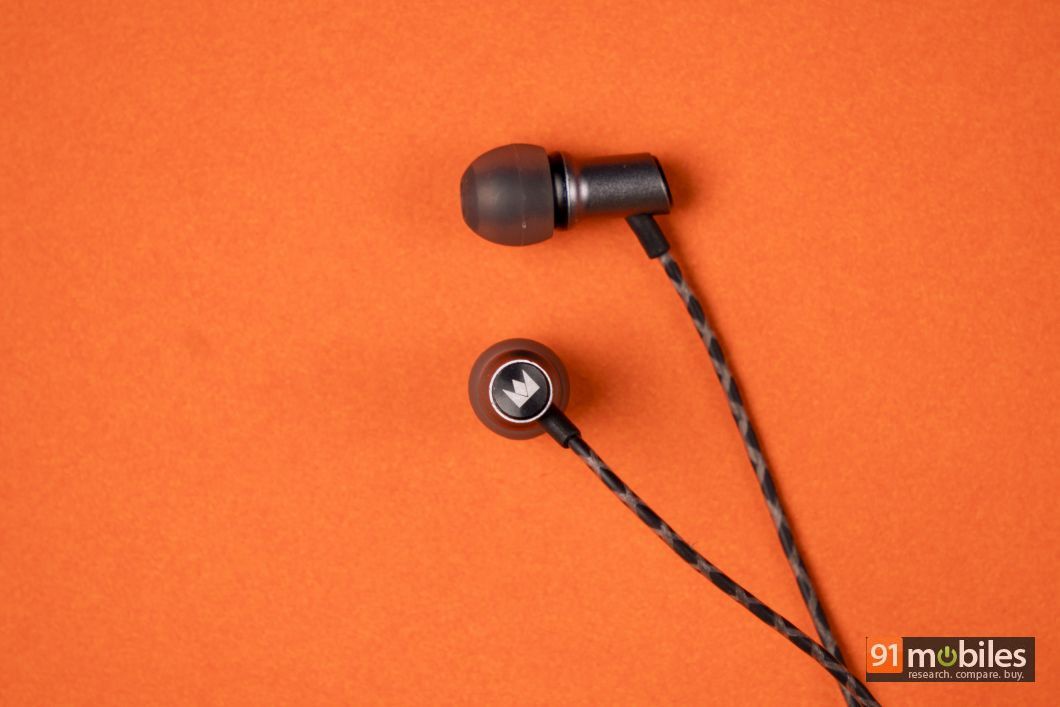 Noble is a reputed audio brand which crafts some of the finest in-ear monitors available today. Now, a quick Google search of the company and its products might scare budget buyers away, as the brand mostly dabbles in high-end audio gear. However, Noble's recently-unveiled EDC Velvet IEMs are different as they're priced at an affordable price point and as the name suggests, is meant to come out of your pockets and pop into your ears daily. So, do the earphones manage to stand out in the densely-populated sub Rs 10K segment? Well, that's what I'm here to find out.
Design and Comfort
"That's tiny!" – something my girlfriend said when I showed her the Noble EDC Velvet earphones. Now, before your imagination gets the best of you, here's a comparison of the Noble EDC Velvet with some other IEMs I had on hand.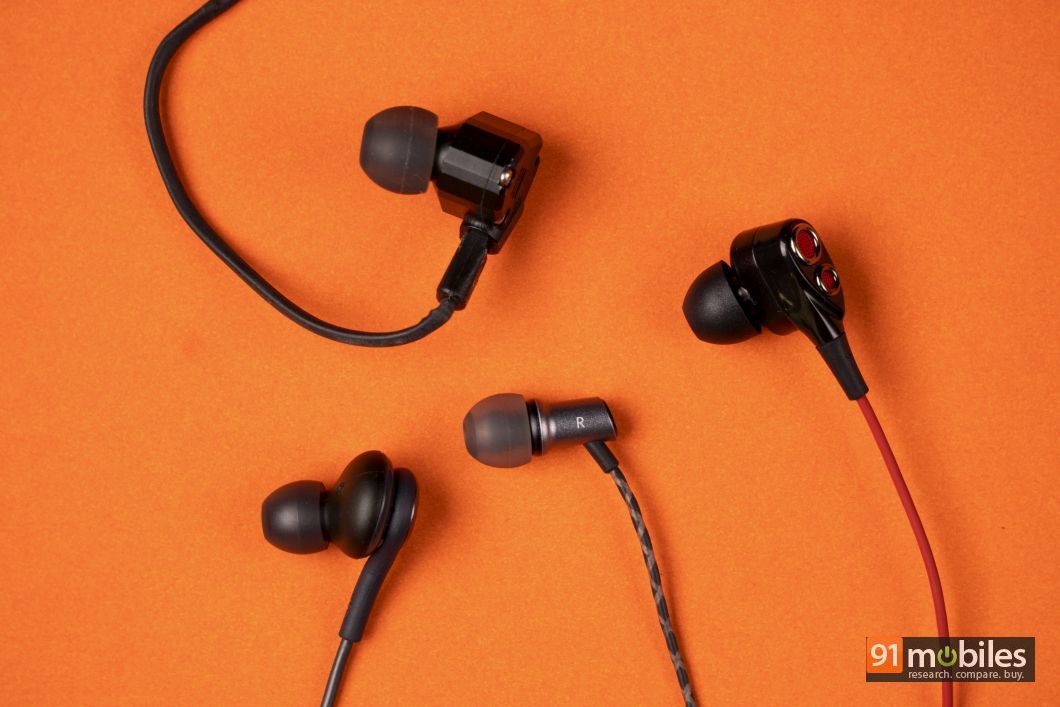 As can be clearly seen from the image, the EDC Velvet's are minuscule in size and can easily get lost inside your ear. The compact form factor of the earpieces is admirable for three reasons:
1) You won't have to worry about your pockets bulging out when you're carrying the earphones.
2) The earphones are exceptionally comfortable to wear to bed at night as the individual earpieces don't protrude outwards. Therefore, you can lie on one side without worrying about the Velvet EDC biting your ear.
3) Despite using metal as the primary material for its construction, the Velvet EDC is feather light and won't weigh your ears down even if you listen to music for hours on end.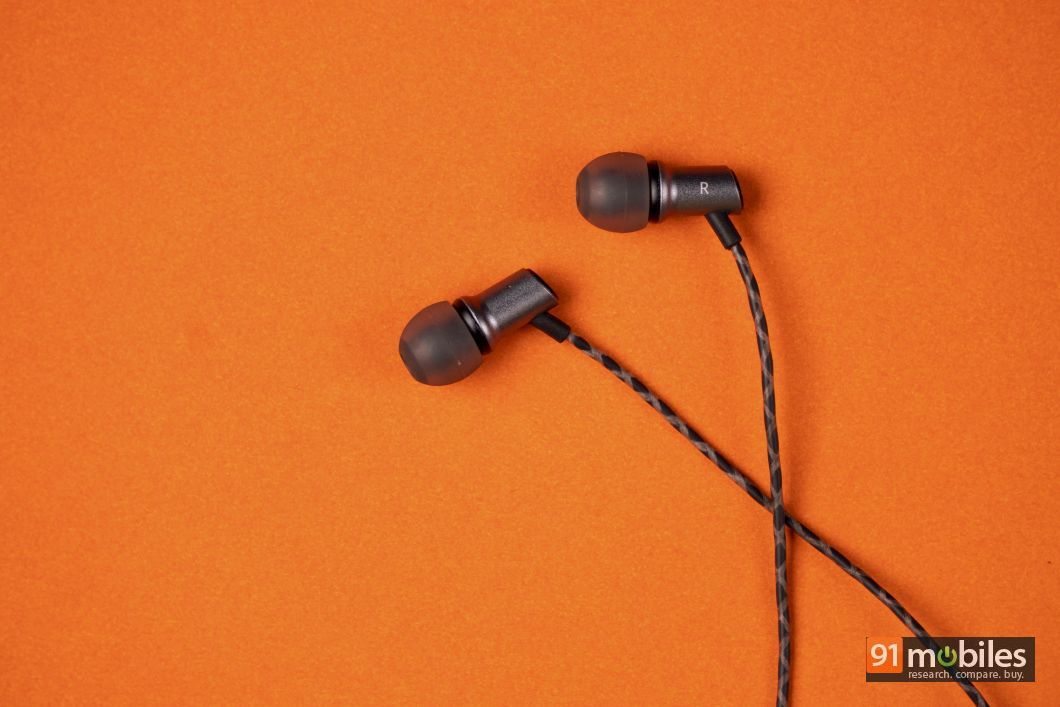 Noble has put a lot of thought into the design of the EDC Velvet, and it shows. Over the course of my review period, I faced exactly zero issues with the fit of the IEMs. Moreover, the earphones are just as durable as they are premium and the IEMs ship with a Vectran Fiber Cable which is known for its thermal stability, high tensile strength and its resistance to moisture. A fringe benefit of using this cable is that it resembles a snake. Therefore, when you're done listening to music, you can have a ball scaring your co-workers too.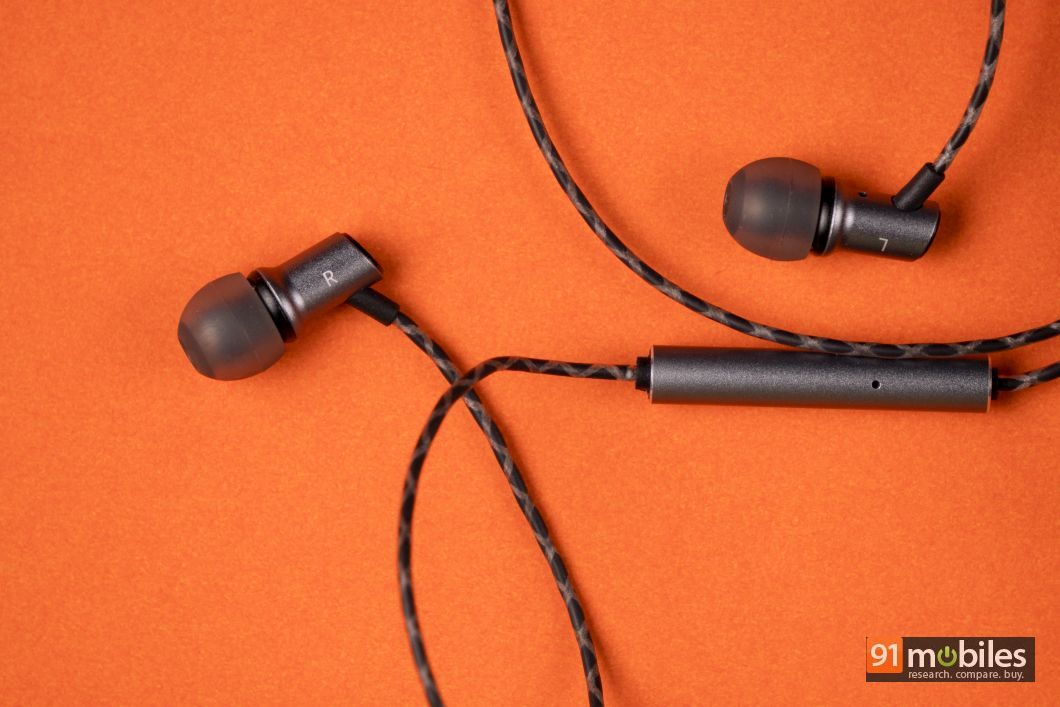 The cable also ships with an in-line mic and a remote control which thankfully, is compatible across both, Android and iOS platforms. Unfortunately, while you can skip to the next song by double-tapping the central button, you'll miss out on the 'triple-tap to go back a track' functionality. On the flip side, the in-line mic does a great job of relaying the voice clearly to the other end during a call.
Sound quality
Noble has made a name for itself in the premium audio space by designing multiple BA drivers (balanced armature) based IEMs. With the EDC Velvet, the company is experimenting with something completely different as it's the first dynamic driver-based IEM from the brand. Inside its metallic casing, the Noble EDC Velvet makes use of a 5.6mm dynamic driver and for something so tiny, the IEM sounds incredible.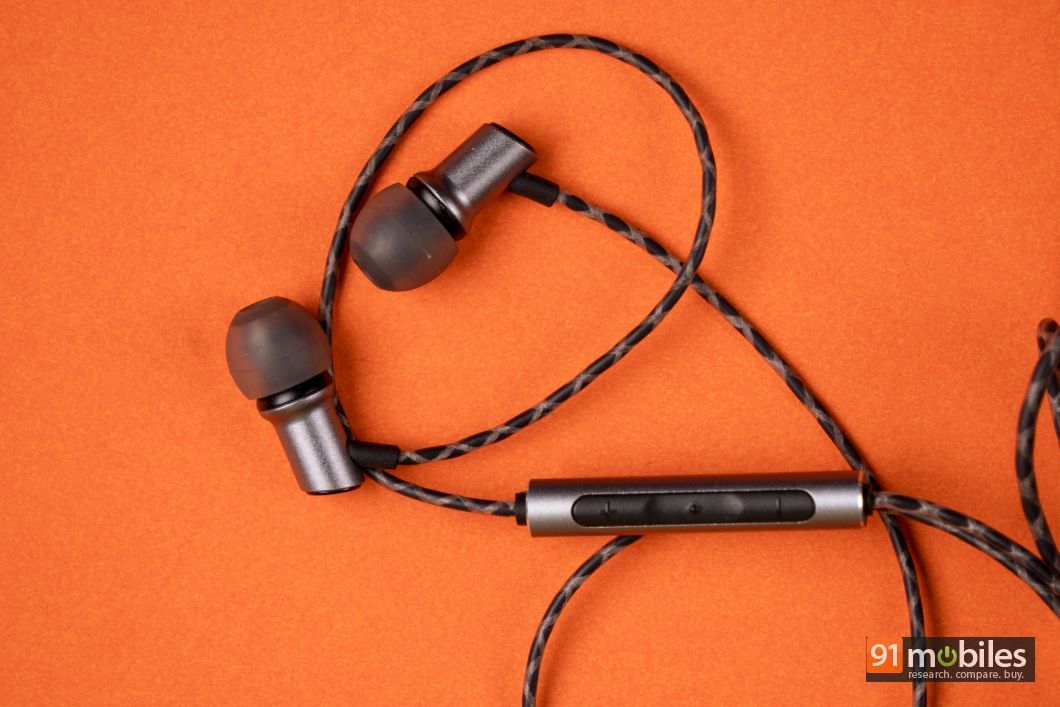 The sound signature of the Velvet EDC sways towards the warmer tones, with the lows standing out the most in any song. That's not to say that the bass is overpowering – on the contrary, while the bass has a solid impact and a really short decay, it's not very powerful or thunderous. Leonard Cohen's deep, rumbling voice in You want it darker will send chills down your spine if listened through the right set of earphones and the EDC Velvet's reciprocated the track down to a tee. As far as the mids are concerned, I was content with what I was hearing in Passenger's Let Her Go and The Weekend's Call Out My Name, however, I did notice that the vocalist's voice sounded a tad bit deeper than it should be.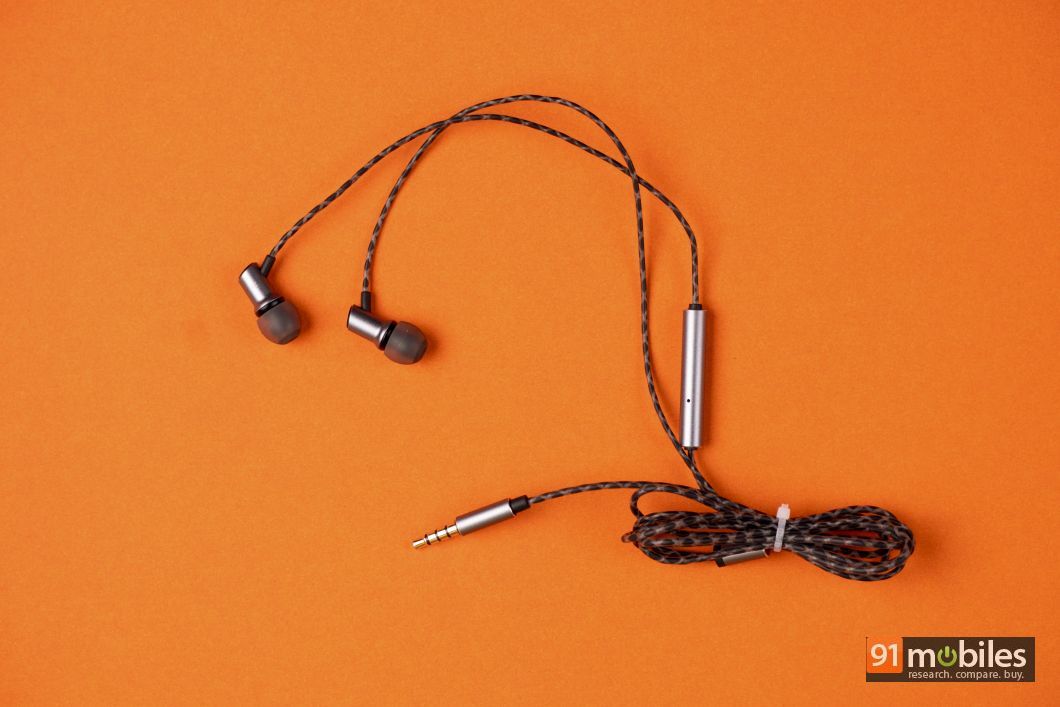 The highs are the weakest link of the EDC Velvet and therefore, if you fancy IEMs with a sharp treble response and a sparkling sound, then you should definitely look elsewhere. However, for anyone who's not a serious metal-head, the EDC Velvet 's will sound just fine. In fact, I listened to Killers Mr. Brightside on the earphones and didn't feel like I was missing out on much.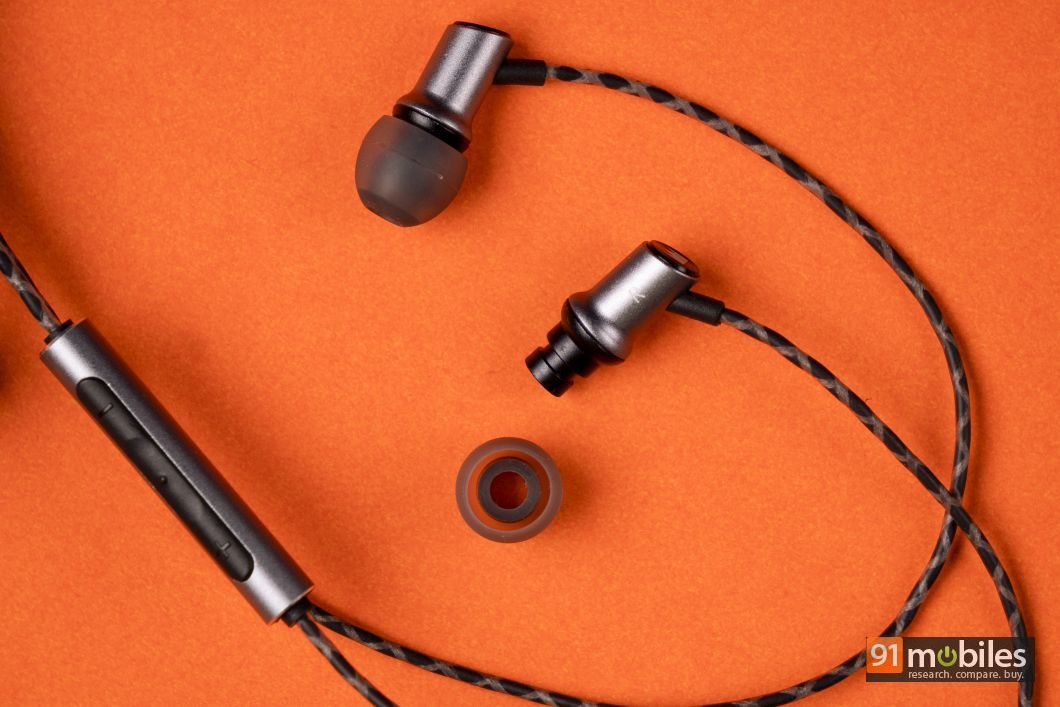 To round up sound performance, here are some other things you'll want to keep in mind before investing in the EDC Velvet earphones
1) The IEMs do a fantastic job of isolating background noise.
2) Despite their compact size, the EDC Velvet boasts a really wide soundstage and you should be able to place different instruments on the soundscape easily.
3) Image separation is quite good and even in chaotic tracks, you will be able to distinguish between different instruments comfortably.
Verdict
Retailing for Rs 9,999, the Noble EDC Velvet commands a hefty premium albeit, delivers where it matters the most and sounds fantastic. Moreover, akin to its premium price tag, the Velvet EDC features a luxurious design which is built to last and can easily take some abuse, to say the least. Unfortunately, Noble's offering is competing in the most hotly-contested segment for wired earphones and prospective buyers looking to save some bucks can instead opt for the FiiO F9 (review), which sounds a lot more balanced and ship with user-replaceable cables. You can also pick up the RHA MA750 wired earphones which sound just as fun (if not more), is built like a tank and retail at a lower price point too.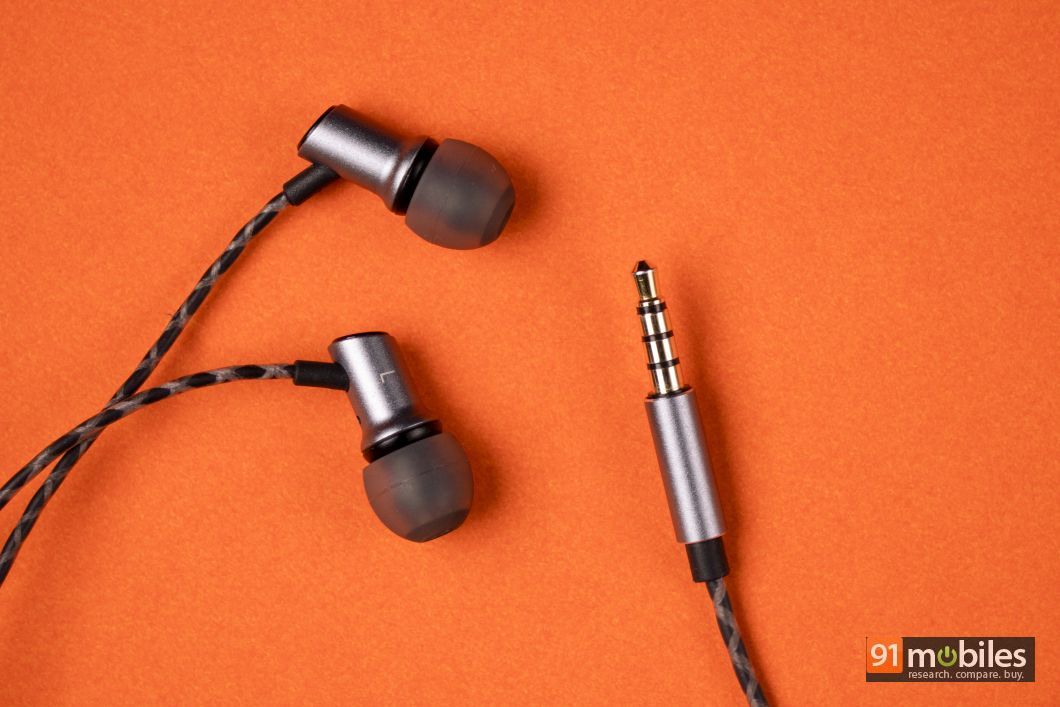 Everything considered, the Noble EDC Velvet is a fantastic IEM and does come with a compact form factor however, it wouldn't be my first choice solely because there are quite a few other options which cost less and sound just as good.
Editor's rating: 4 / 5
Pros:
Good-looking and sturdy design
Good sound output
Comfortable to wear
Cons:
Highs could've sounded better
Steeply priced
Photos by
Raj Rout