Remember the Nokia 808 PureView and the Lumia 1020 PureView? Back in 2012, these phones seemed to be way ahead of their time as they brought camera sensors rated as high as 40MP. But after that, it seemed that better sense prevailed in phonemakers as we started seeing cameras that stuck to normal resolutions, but offered bigger sensor sizes, fast lenses (wider aperture), and more.
Until now that is.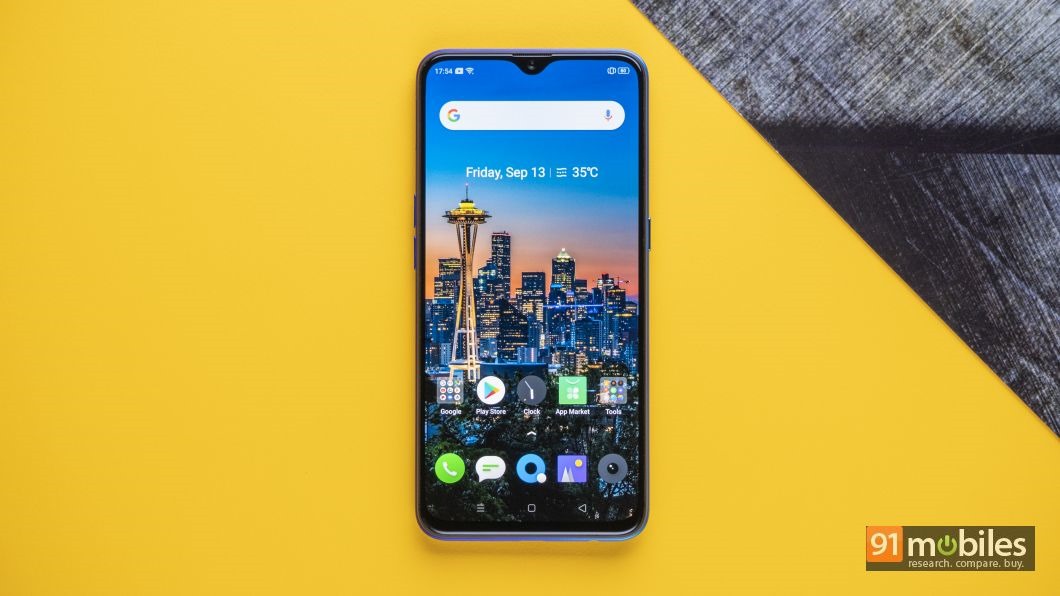 Since the beginning of 2019, we've started seeing phones with 48MP sensors, and if that wasn't enough, Samsung introduced the world's first 64MP (GW1) and 108MP (HMX1) sensors for smartphones. And now we have the first smartphone in the country with a 64MP shooter – the Realme XT (first impressions). Interestingly, it shares a lot of specs with its sibling, the Realme 5 Pro (review), and makes you wonder whether the high-res snapper is worth it. Well, that's what I'm here to find out…
Specs at a glance
Display
Size
6.4 Inch
Resolution
1080 x 2340 pixels
Performance
CPU
Dual core, 2.3 GHz + Hexa Core, 1.7 GHz, Snapdragon 712
RAM
4 GB
Storage
Internal memory
64 GB
External memory
Up to 256 GB
Battery
Capacity
4000 mAH, Li-ion, Non removable
Camera
Primary camera
64 MP
Secondary camera
16 MP
Connectivity
Network support
Dual SIM 4G
Other options
Wi-Fi, Bluetooth 5.0, GPS
Others
Battery Capacity
4000
Operating system
Android 9.0 Pie
Summary
The Realme XT can be best described as the Realme 5 Pro+. The latest smartphone swaps the 48MP shooter in the 5 Pro for a 64MP sensor, and gets an AMOLED display to house an in-display fingerprint scanner. But otherwise, it's hard to tell these two apart.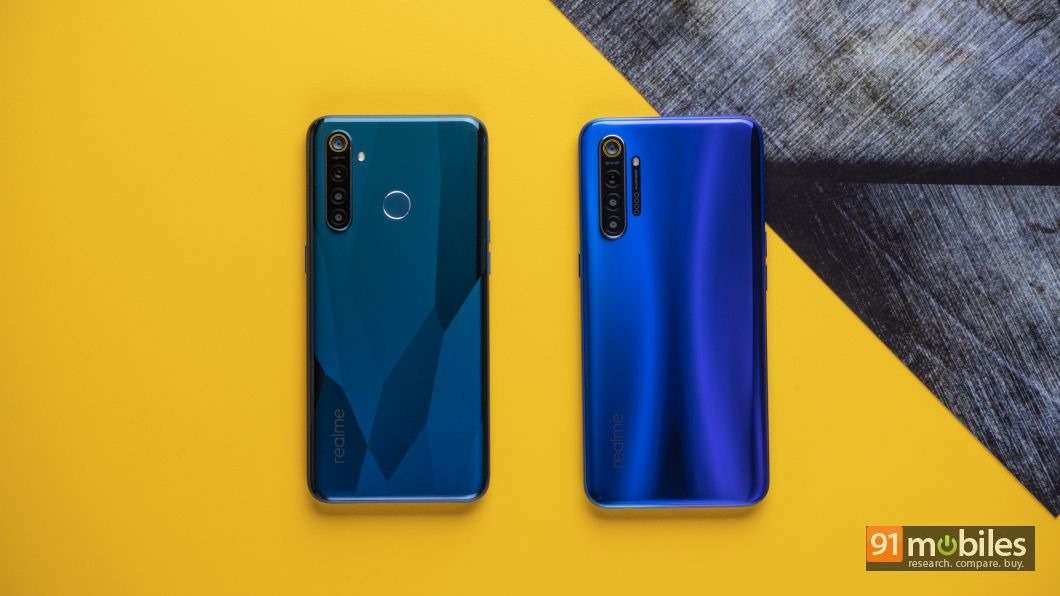 What's changed
Let's start with the highlight of the Realme XT… its cameras. The sensor array is similar to the Realme 5 Pro (except for the primary camera), i.e. a quad-camera setup headlined by a 64MP Samsung GW1 sensor. The latter is paired with an 8-megapixel ultra wide-angle lens, a 2MP portrait sensor and another 2MP macro shooter. The selfie snapper is also the same – a 16MP unit. The GW1 works exactly like the brand's 48MP GM1 sensor – it captures 16MP images by default and in case of low light, combines four adjacent pixels into one to deliver better output. If you've used a Realme smartphone before, then you know what to expect with the XT as well as far as the camera app is concerned. It offers most of the options upfront, making it easier to use various modes, though I'd have liked to see features like the 64MP mode, Nightscape and Ultra macro also available up front in the viewfinder itself.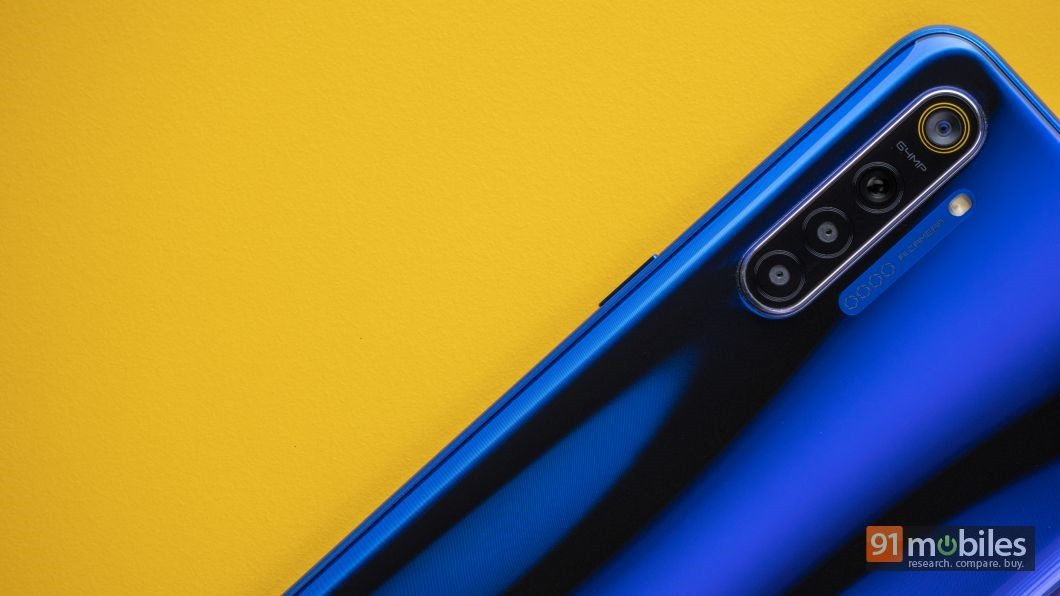 But of course, the real question is how good are the Realme XT cameras? Before we talk about that, let's compare it with the 48MP-toting Realme 5 Pro. I'd be honest with you, I had thought that there may not be much difference in between the two phones, at least in daylight conditions. But I couldn't be more wrong. Along with better details, which is expected, the colour reproduction offered by the Realme XT is also pleasing. This suggests that Realme has tweaked the image processing too for its latest offering. There's a stark difference in the low-light shots as well, since there are more pixels captured in the case of the Realme XT, the shots taken by it offer sharper output with better colours. Interestingly, you can see the XT performing better in the case of wide-angle photos as well. The nightscape mode has also been improved this time around, as in the case of the 5 Pro, the shot looks quite artificial, even though it's more pleasing at first glance.
Realme 5 Pro vs Realme XT camera comparison
Apart from that, my observations with the XT's cameras are the same as they were for the Realme 5 Pro. It's a dependable shooter that works well in most scenarios, though if you don't like oversaturated colours, then you may not like Realme's image processing. I'd also caution against keeping the Chromaboost option on in all scenarios as boosts the colours even more, which might result in artificial-looking images.
For most people, Realme XT's mainstay would be the 64MP primary camera, but if you ask me, it's the Super AMOLED display. Now I don't have to sell you on the benefit of this tech which offers deeper blacks and punchier colours, but to see it propagating to phones in the mid-range is great news. I absolutely loved watching videos and playing games on the 6.4-inch waterdrop notch-toting display of the Realme XT. While the screen size is similar to the Realme 5 Pro (XT has 0.1-inch larger screen), the brand claims that the cut-out is now 30 percent smaller, although in reality, it's very difficult to make out the difference.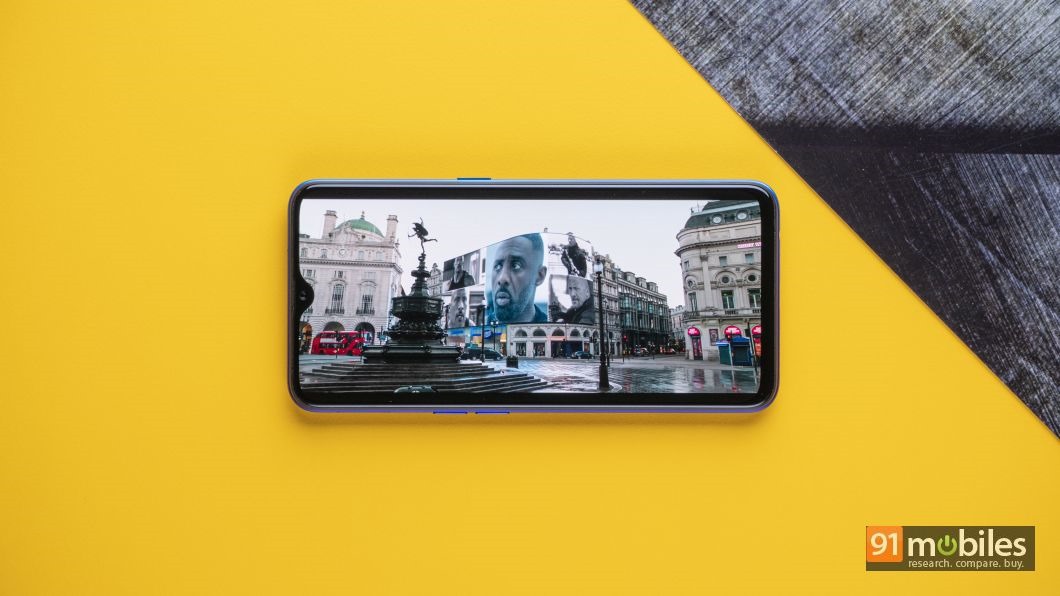 The under-display fingerprint scanner on the Realme 5 Pro is fairly quick and authenticates even under direct sunlight. You may not use it that often though, as the face unlock works like a charm and is really fast, and only struggles in low-light situations.
The XT has a similar design as to the Realme 5 Pro. However, instead of offering a polycarbonate back, the brand has switched to more premium glass-based construction. While it, of course, invites fingerprints, there's no denying that it's classier to feel and hold, and also gets Gorilla Glass v5 protection. And you do have the bundled TPU case, in case you need it.
What's the same
If you wondering how good of a performer Realme XT, then don't. That's because it comes powered by the same innards as the Realme 5 Pro, and we found it to be as reliable. The Snapdragon 712 is an octa-core chipset which provides a good balance between performance and efficiency. And working alongside up to 8GB of RAM, switching between apps is instantaneous too. The gaming experience remains the same too, and that means the device heats up after 30 minutes of playing.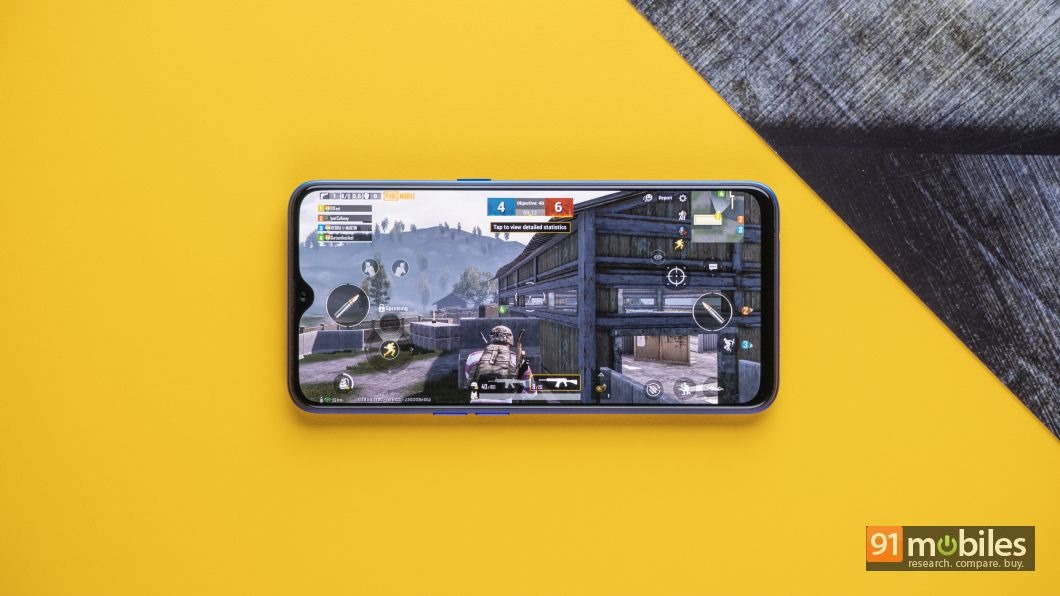 Depending upon the RAM variant you opt for, the XT is available in storage sizes of 32GB and 64GB, just like the 5 Pro.
Similar to the Realme 5 Pro, the Realme XT continues with ColorOS 6.0 which runs on top of Android 9.0. if you've read our reviews of other Realme devices, then you know what we feel about it. The UI is good, but it has a lot of bloatware and feels heavy. The battery capacity also remains the same, which meant that 4,000mAh cell ensured that one doesn't need to reach out to the wall adapter with the Realme XT during the middle of the day. And even when you do, juicing up is quite fast, all thanks to support for Super VOOC 3.0.
Verdict
So where does that leave us?
On one hand, it seems odd for Realme to have so many similarly-priced devices that are slightly different in terms of specs. Between Rs 14,000 and Rs 17,000, you can purchase the Realme 5 Pro (Rs 13,999 / Rs 15,999), Realme XT (Rs 15,999) and Realme X (Rs 16,999) with each of them bringing something different to the table.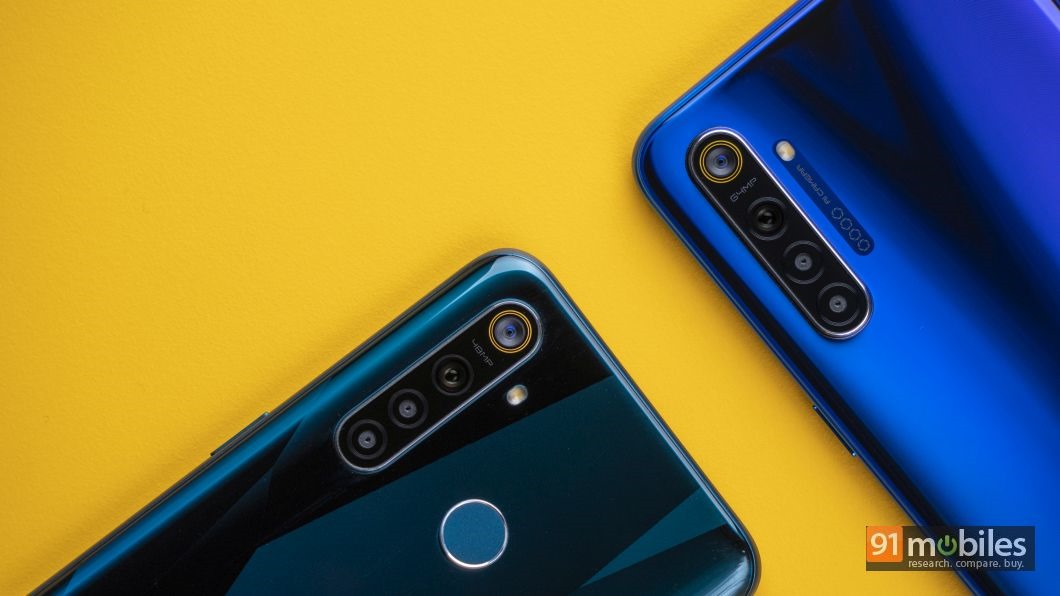 If you're value conscious, then the Realme 5 Pro should serve your needs well. And while the Realme X (review) does offer premium design with a pop-up selfie camera to offer an immersive display, if you don't necessarily need that then the 5 Pro or the Realme XT would prove to be more value for your money.
Moving on from sibling rivalry, the Realme XT goes up against the triple camera-toting Vivo Z1x (review) and Samsung Galaxy M30s (first impressions), both of which also offer Super AMOLED displays and 48MP primary cameras, with the latter's 6,000mAh battery being the pull factor. Now choosing between these devices isn't easy, but it does seem that as an overall package, the Realme XT is unbeatable. While we could argue that the megapixel wars may not really revolutionise smartphone photography, the fact of the matter is that the 64MP snapper does offer slight improvements over currently-trending 48MP shooters.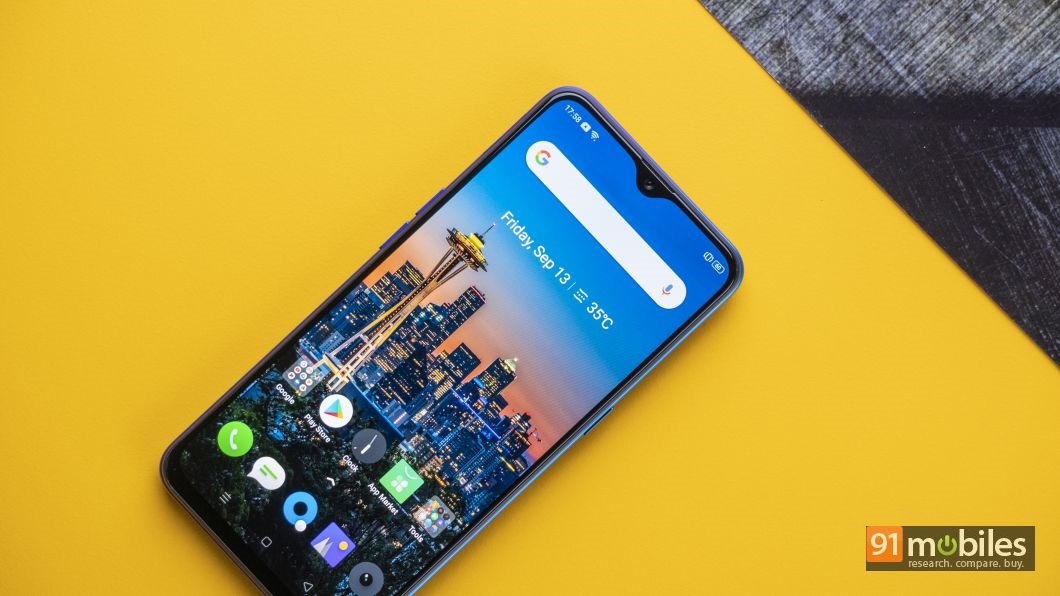 Editor's rating: 4 / 5
Pros
Gorgeous AMOLED display
64MP camera does show improvements over 48MP shooters
Smooth performance
Good battery life
Cons
Not much different from the Realme 5 Pro
ColorOS 6.0 needs a lot of improvements
Photos by Raj Rout
Competitors for Realme XT
| | | |
| --- | --- | --- |
| Realme XT | vs | Realme 5 Pro |
| | | |
| --- | --- | --- |
| Realme XT | vs | Samsung Galaxy M30s |