Review Summary
Expert Rating
4/5
The Galaxy S20 Ultra is a beast, no matter which way you look at it. Don't get me wrong… I know the word 'beast' has been misused quite a bit in the context of smartphones, but I really can't find a better way to describe this phone. Of course, prefixes like 'Pro', 'Plus', 'Max' etc have been adorning the monikers of souped-up smartphone variants for a while now, but when a brand like Samsung uses "Ultra' as a suffix for a model in its premium S series range, one simply has to sit up and take notice. The Galaxy S20 Ultra is Samsung's current torchbearer in the smartphone segment and will remain so till the time the next Note series flagship lands.
The S20 range includes the excellent Galaxy S20+, and for all intents and purposes, the S20 Ultra is a supersized version of that. These siblings share quite a few specs and features too, and since I've covered the S20+ extensively earlier, I won't go into a lot of a lot of detail here.
Verdict
The Samsung Galaxy S20 Ultra is big, powerful and loaded in every way possible. Its large size and high price tag mean that it could be a bit if an overkill for some, and its own sibling, the Galaxy S20+ might come across as a more practical choice. That said, the Galaxy S20 Ultra ticks all the boxes for a super premium flagship smartphone.
Design and display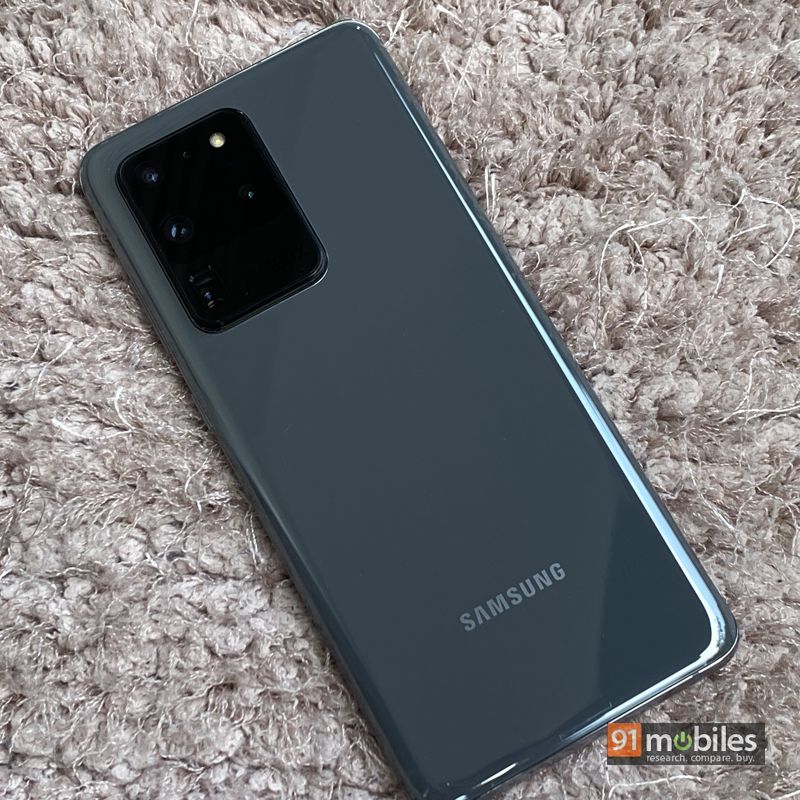 The first and foremost reason why I refer to this phone as a beast is its sheer size. With a tablet-rivalling 6.9-inch display and tipping the scales at 220 grams, the S20 Ultra isn't meant for one-handed use. At almost 9mm, the phone is rather thick too, and if you're used to carrying your phone in your pocket, you'll find that it weighs down your trousers quite a bit. A screen of that size would've made things quite unwieldy, but thanks to the centred punch hole that houses the selfie camera, the S20 Ultra still seems somewhat manageable in terms of size. Flip to the rear, and the first thing you'd see is the massive camera module that houses four sensors. The camera module occupies a large portion of the top half of the device, with its glass window seemingly more susceptible to scratches in comparison to other smartphones. The headlining aspect here is the 108MP sensor, and I'll address that in just a bit. Overall, let's just say I wouldn't describe the S20 Ultra as subtle or sleek as far as design is concerned.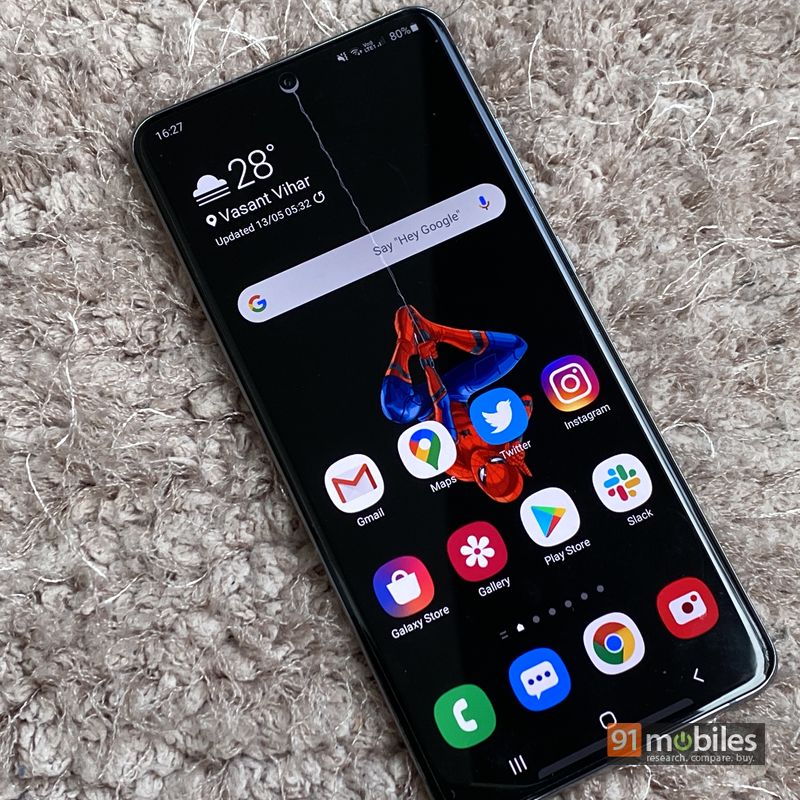 The display is a beaut, simply put. Samsung's Super AMOLED displays are known for their capabilities, and the one on the S20 Ultra is gorgeous. Not only does it boast QHD+ resolution, it offers a screen refresh rate of 120Hz, in keeping with the current trends and what's expected of a premium smartphone flagship. Layered with Gorilla Glass 6 for protection, the screen bears an aspect ratio of 20:9 and supports HDR10+.
Do note that when refresh rate is set at 120Hz, screen resolution would be limited to FHD+. The high refresh rate helps enhance the gaming experience but more importantly, also makes navigation and scrolling more fluid. And as I mentioned earlier, the screen is superb, with its capabilities earning the A+ tag from DisplayMate. The top-notch screen makes everything a delight – from regular usage to gaming and video watching.
Cameras
One of the key pillars of the Galaxy S20 Ultra are its cameras, with the 108MP sensor being the headliner. That, and the whopping 100x zoom, or as Samsung likes to call it, Space Zoom. The quad camera setup is comprised of the 108MP, f/1.8 sensor with OIS, which is accompanied by a 48MP f/3.5 telephoto lens with OIS, a 12MP f/2.2 ultra-wide and 0.3MP TOF sensor for depth. At the front, hiding inside the punch hole, is a 40MP selfie shooter.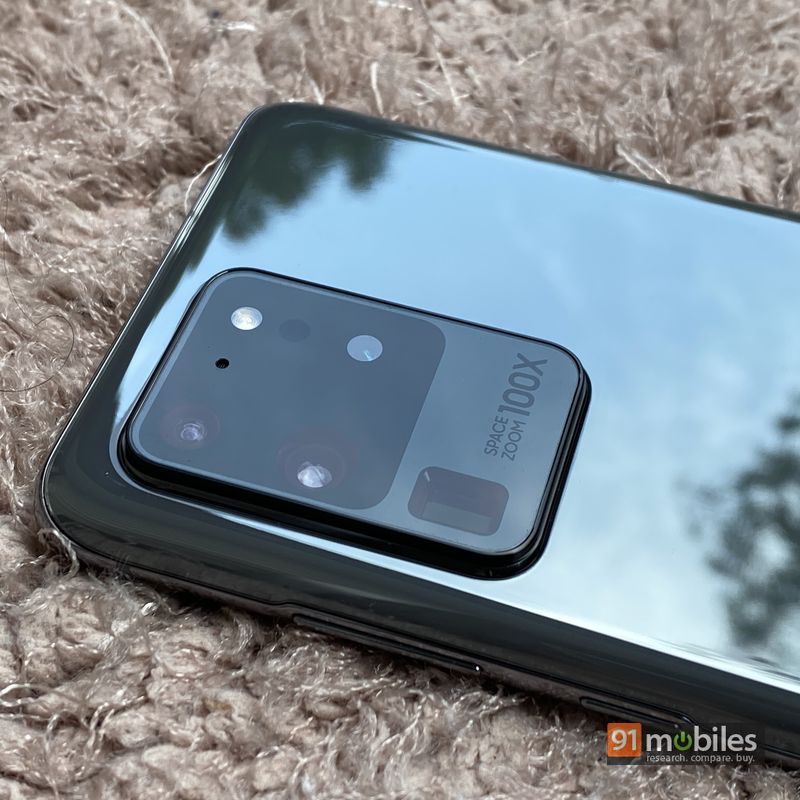 While you have the option of capturing full res 108MP shots, by default the S20 Ultra uses pixel binning and combines nine pixels into one, generating pristine 12MP shots. Apart from the usual tricks like super slow-mo and hyperlapse, the Galaxy S20 Ultra can do Live Focus video (video bokeh), pro video, and even shoot in HDR10+ or 8K.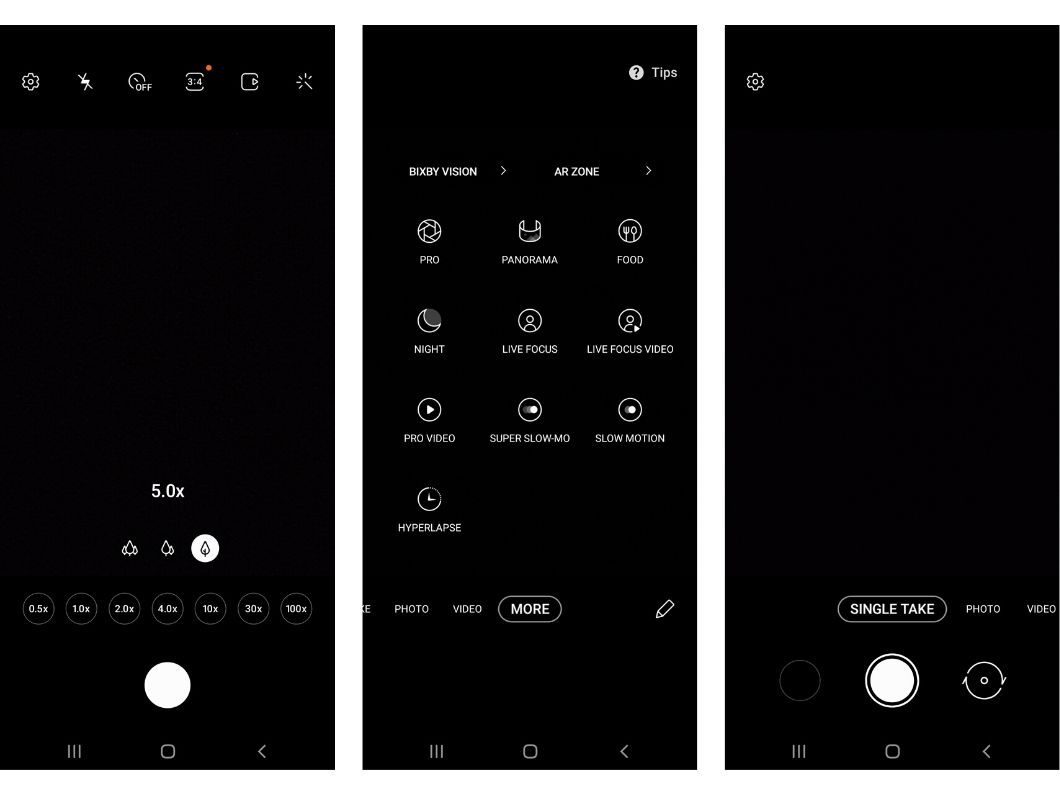 Shooting modes include Single Take, an option that captures a whole bouquet of pictures and short videos, using different cameras and different filters / effects, so you get a full range of options in your gallery with a single tap, ready to share. This is useful in scenarios where you aren't sure whether to shoot a still or a video, say while a birthday cake is being cut or when someone is being pushed into the pool.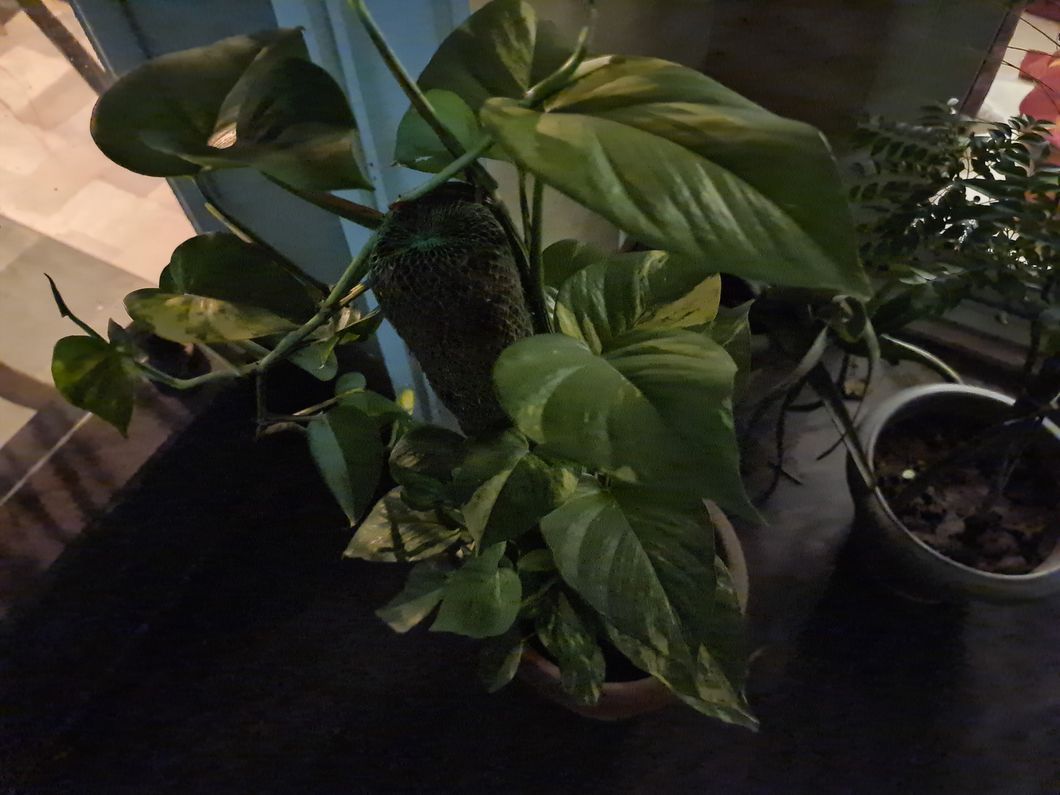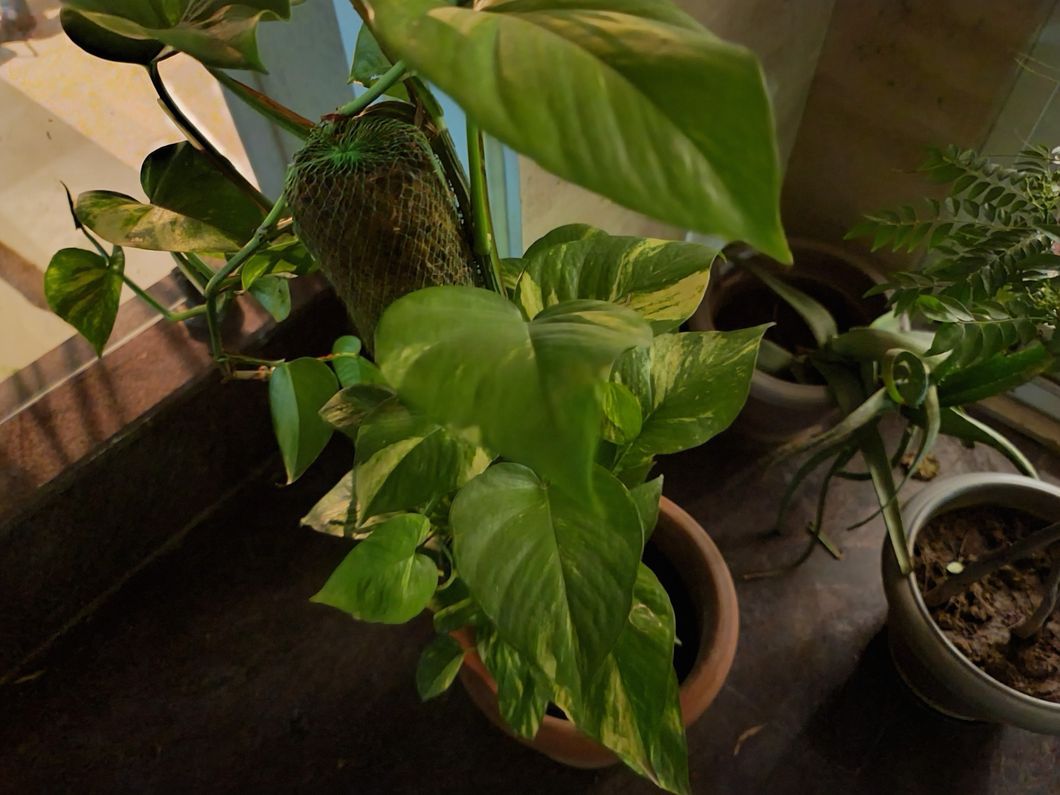 These camera capabilities sound great on paper, and deliver in real life too. The Galaxy S20 Ultra can shoot superb photos, regardless of lighting conditions. You can expect great images, even when lighting is tricky, and the wide angle and telephoto options come in super useful too. The bokeh shots look great, and you can customise the level of blur and apply filters post shooting as well. Low-light shots turn out well, and you can use the dedicated night mode that's magically able to generate usable images in extremely dim conditions. All said and done, the Galaxy S20 Ultra is an extremely capable camera phone, and will please almost everyone with what it can do in terms of camera capabilities. The 40MP front shooter, hidden in the punch hole on the display, takes excellent shots too, but tends to smoothen out skin textures on occasion.
When it comes to zooming, the 4X optical zoom well, and using hybrid zoom up to 10X, you can get really up close with faraway subjects and get good shots of them too. The 100X Space Zoom however, isn't that useful, since more often than not, you'd end up with unusable shots. It's also extremely difficult to control shake if you're shooting handheld, and get the subject into the frame. Barring that though, the Galaxy S20 Ultra's cameras shouldn't disappoint at all.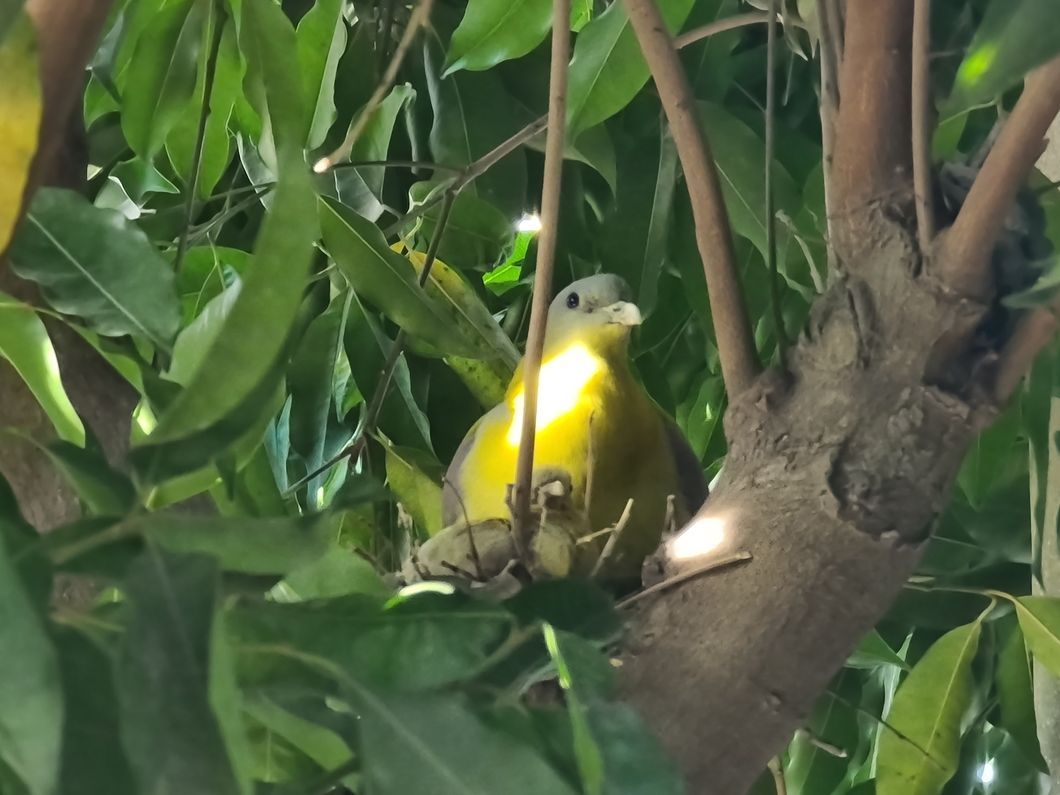 Software, performance and battery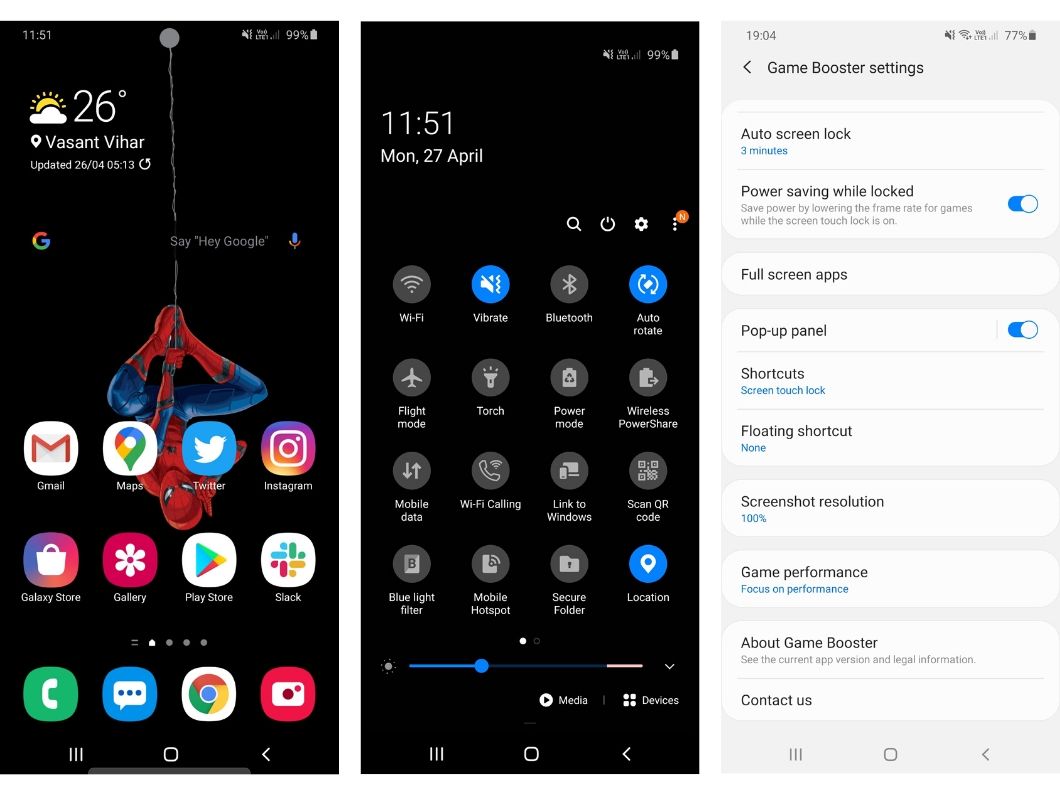 Samsung's OneUI has evolved into a mature, fluid Android platform, and that's what you'll find on the Galaxy S20 Ultra – version 2.1 with Android 10 as base. It's easy to use, feature rich, and offers umpteen customisation options. The ecosystem that Samsung offers, with features and services like Samsung Cloud, Samsung Pay, Knox security, Game Booster etc, is pretty comprehensive and useful too.
With the 7nm Exynos 990 powering the show, helped along with 12 gigs of RAM (accompanied by 128GB storage), it's no surprise that the Galaxy S20 Ultra runs smoothly and handles things well. Graphics-heavy games play well too, as expected. Do note that the Galaxy S20 units sold in India do not have 5G, and are LTE devices, though that shouldn't really matter since commercial availability of 5G is still pretty far away into the future. While on the topic of performance, worth mentioning that the in-display fingerprint scanner is a tad iffy. While the face unlock mode is super fast, it needs some light to work, which means you'd need to resort to the good 'ol PIN when other modes deny you access to your phone.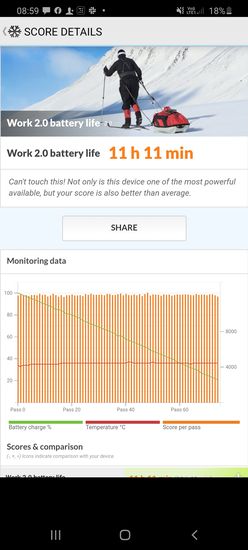 The Galaxy S20 Ultra turns in an admirable performance, and its 5,000mAh battery can last you a full day off a single charge. The large screen does take a toll on the battery, especially if it's set at 120Hz refresh rate. In the PCMark battery test, the S20 Ultra logged 11 hours 11 minutes, which isn't too bad. The device supports 45W fast charging, and the bundled 25W charger can juice it up in a little over an hour. There's support for wireless charging and reverse wireless charging as well.
Final verdict
If you have about a lakh to spend on a phone, Rs 97,999 to be exact, you can call yourself the proud owner of a brand new Samsung Galaxy S20 Ultra. Now that's not a small amount by any means, but even if you can afford it and are in the market for a premium flagship smartphone, you need to ask yourself whether the S20 Ultra is for you. For many such prospective buyers, the Galaxy S20+ (review) should suffice, since the specs and features aren't too different. And once you put the 100X Space Zoom of the S20 Ultra aside, the cameras are almost equally good too. Not only is the S20+ slightly more compact and easier to handle, it's more affordable too.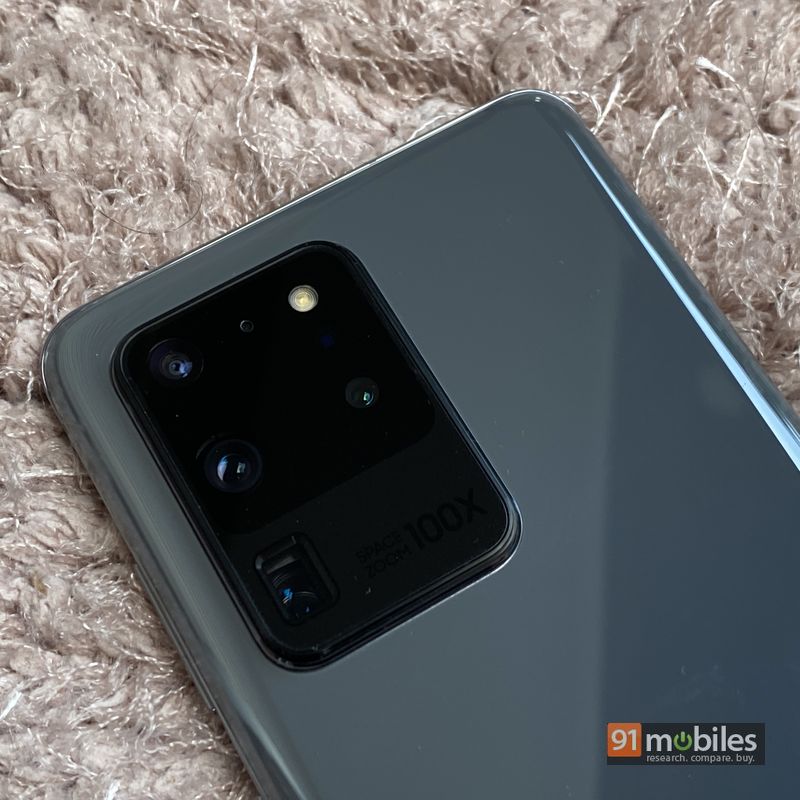 As of now, the premium flagship segment in India, especially on the Android side, doesn't have too many options. The S20 Ultra launched some time back, and since then, a few challengers have emerged, with the Motorola Edge+ probably being the closest rival. Then there are the likes of the OnePlus 8 Pro and the Xiaomi Mi 10. These are all Snapdragon 865-powered devices that boast 5G, with the Motorola and Xiaomi contenders also sporting 108MP primary sensors. We are yet to review them, but there's no denying the fact that on paper, they do appear to offer good value. However, putting together everything the Galaxy S20 Ultra offers, it's still the most loaded Android smartphone money can buy, and that won't change till the time its own sibling, the Note 20+ comes out.
Editor's rating : 4 / 5
Pros
Beautiful 120Hz screen
Capable and versatile cameras
Smooth performance
Useful software features
Cons
Massive size
100x Space Zoom isn't very useful
Iffy fingerprint scanner
Doesn't come cheap
Competitors for Samsung Galaxy S20 Ultra
| | | |
| --- | --- | --- |
| Samsung Galaxy S20 Ultra | vs | Samsung Galaxy S20 Plus |
| | | |
| --- | --- | --- |
| Samsung Galaxy S20 Ultra | vs | Motorola Edge Plus |