In 2020, Samsung seems to be continuing the same aggressive strategy it adopted last year, carpet bombing the Indian smartphone arena with offerings spread across different price bands. We're just two months into the year, and the Korean brand has already introduced a bunch of new phones in the M series, A series, and the flagship S series. The brand even has a new foldable to its name, viz. the Galaxy Z Flip (first impressions). Traditionally though, this time of the year usually marks the arrival of new S series, and this time, the offerings come in the form of the powerful S20 lineup. With the model naming scheme jumping 10 spots, the S20 trio succeeds the S10 series that was introduced back in February 2019. While the new flagship range is quite powerful and flaunts a solid set of specs and features, the big news here is the high screen refresh rates and camera prowess. I'm here to talk about the Galaxy S20+ (first impressions), the device that sits in the middle of the new flagship range.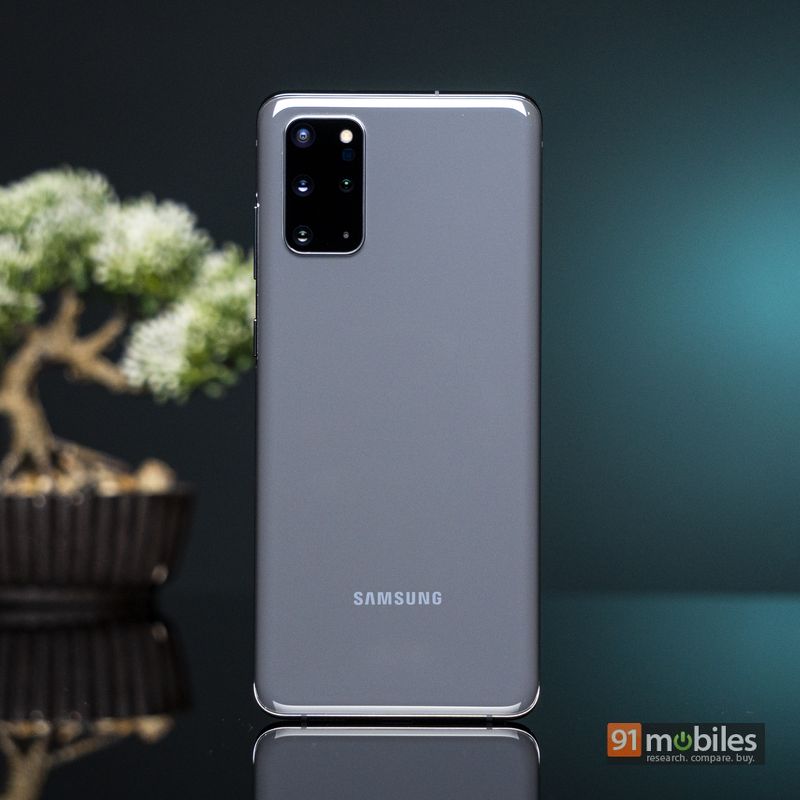 Verdict
The Samsung Galaxy S20+ ticks almost all the boxes in terms of features and capabilities one would want in a premium flagship. As the middle child in Samsung's S series lineup, the proposition offered by the Galaxy S20+ does get slightly diluted, thanks to the presence of the more accomplished Galaxy S20 Ultra, but that doesn't take anything away from the fact that the S20+ is a capable device that offers smooth performance, a great set of shooters and a usage experience that's quite premium. It doesn't come cheap though.
Design and display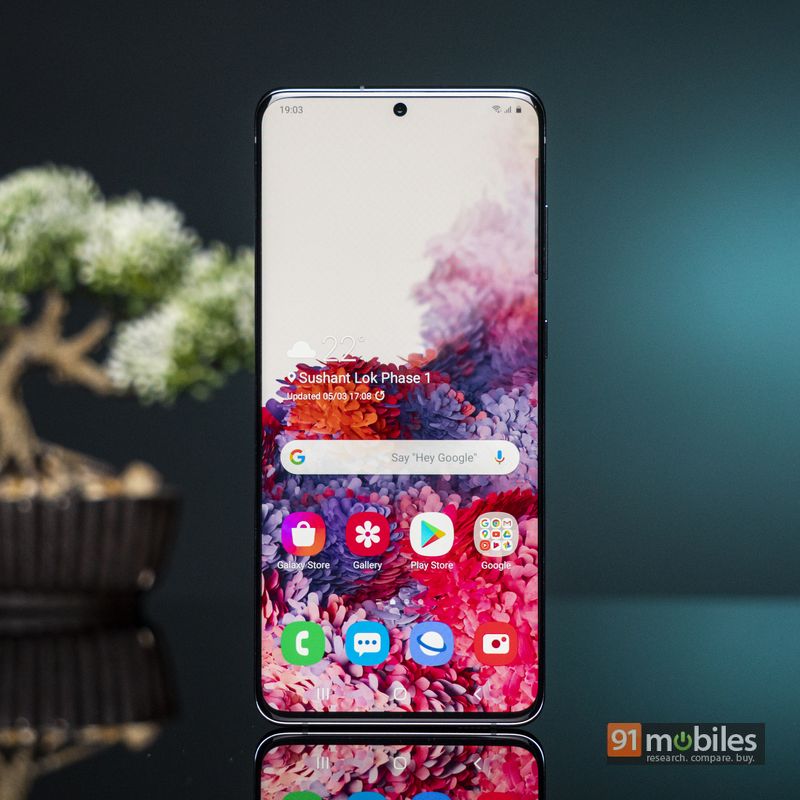 Samsung hasn't really broken the mould when it comes to the design of the Galaxy S20+. The new device follows the same ideology as some of its recently-launched siblings in the A series in adopting a rectangular camera bump at the rear, and a punch hole for the selfie camera up front. While the Galaxy S20+ doesn't seem quite as sleek as the S10+ (due to the latter's display that curves on both sides), the new phone does feel quite premium. Encased in glass, the Galaxy S20+ comes in ethereal-sounding hues like Cosmic Gray, Cosmic Black and Cloud Blue, with all of them being fingerprint magnets thanks to the glossy finish. It looks like Samsung has played it safe here, both in terms of the colour options as well as the overall design, since these devices won't really help you stand out from the crowd if you want to make a style statement.


Samsung Galaxy S20+ design
The placement of controls and ports is pretty standard, with the right spine holding the power key and volume rocker, and the bottom being home to the USB Type-C port and speaker. The left spine is barren, while the top holds the SIM that, in turn, can hold a pair of nano SIMs and a microSD card.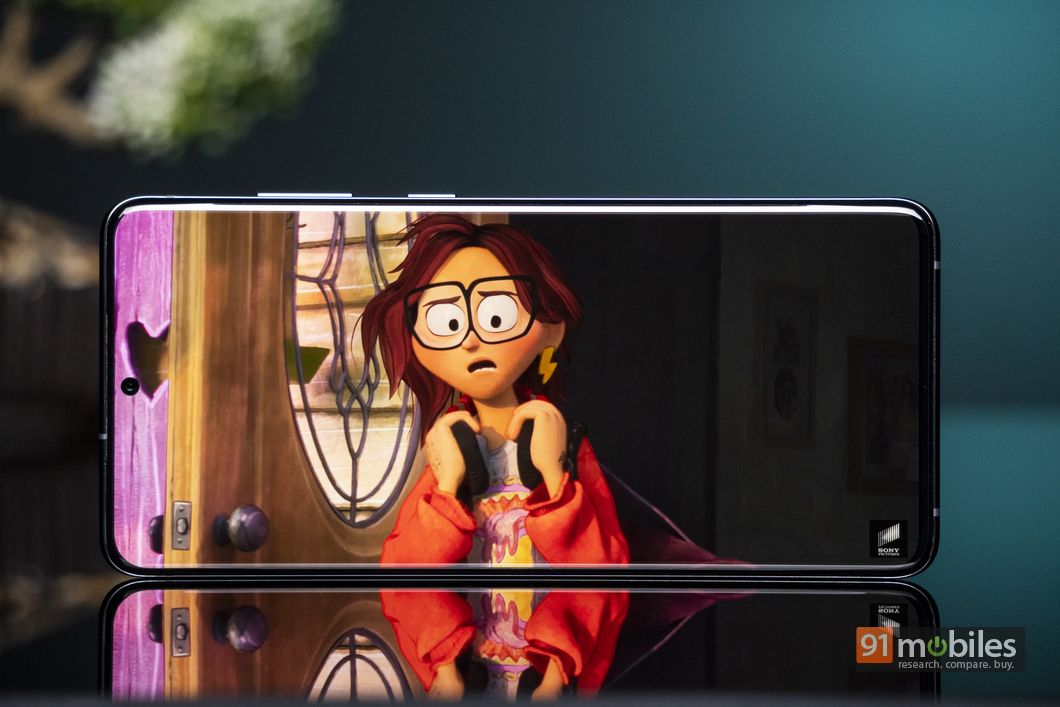 The 6.7-inch Quad HD+ display is of the Super AMOLED variety, and as can be expected from a Samsung flagship, is top notch in terms of visuals and colour output. The display is HDR10+ compliant, and holds an integrated in-screen Ultrasonic fingerprint scanner. The headline here is the 120Hz refresh rate. Smartphone displays with high refresh rates are all the rage these days, and to give credit where it's due, it was OnePlus that attempted to make this feature mainstream with its OnePlus 7 Pro (review) that had a 90Hz display… though that device wasn't really the very first to come with a higher-than-normal 60Hz refresh rate. In layman terms, a 120Hz display refreshes 120 times a second, and apart from giving a fillip to games that support it, also makes the overall navigation and usage experience smoother. On the flip side, it negatively impacts battery life too.In the Galaxy S20+'s case, its 120Hz display definitely makes the usage experience much smoother. Under display settings, you get an option to switch the refresh rates between 60Hz and 120Hz, but do note that when the refresh rate is set at 120Hz, the screen resolution is capped at FHD+ and can't be set at QHD+. There's some news of Samsung issuing a software update sometime in the near future to address this.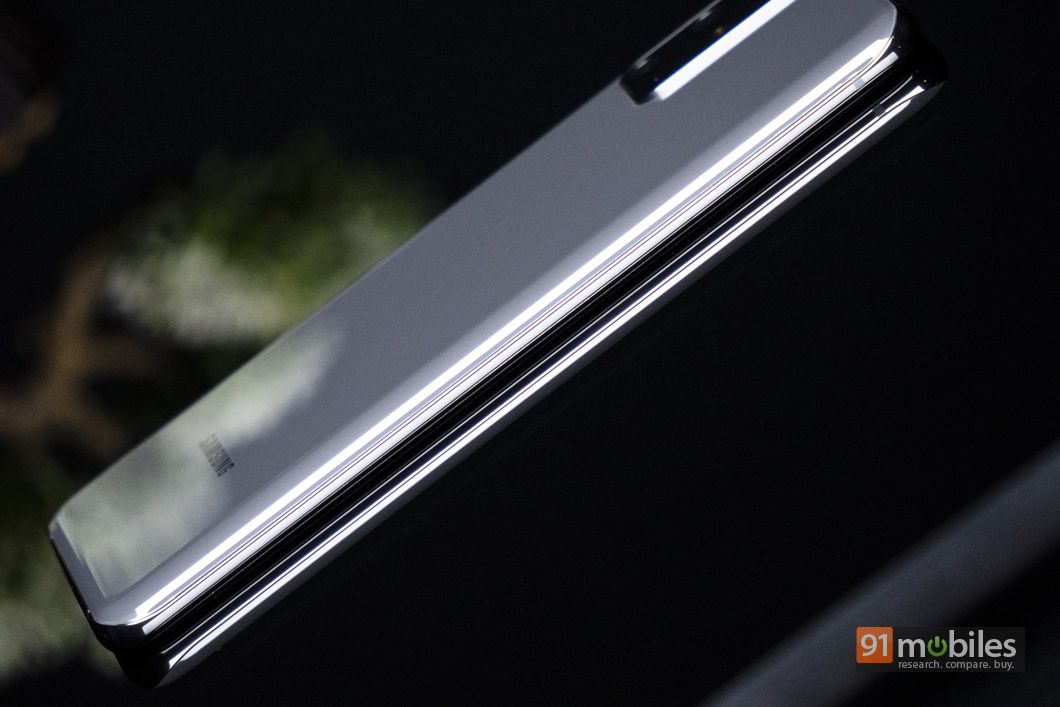 Also worth mentioning is the fact that the Galaxy S20+, just like its partners in crime the S20 and the S20 Ultra, and all the previous flagships from Samsung, is IP68 rated and impervious to dust and water. This feature is still restricted to premium flagships, and in my mind, can act as a good differentiator when these devices are compared with the so-called affordable flagships.

Why pay in full when you get EMIs with 0% interest?
Buy the Samsung Galaxy S20+ now and pay later in flexible EMIs!
No application fee
No down payment required
No pre-closure fee
Cameras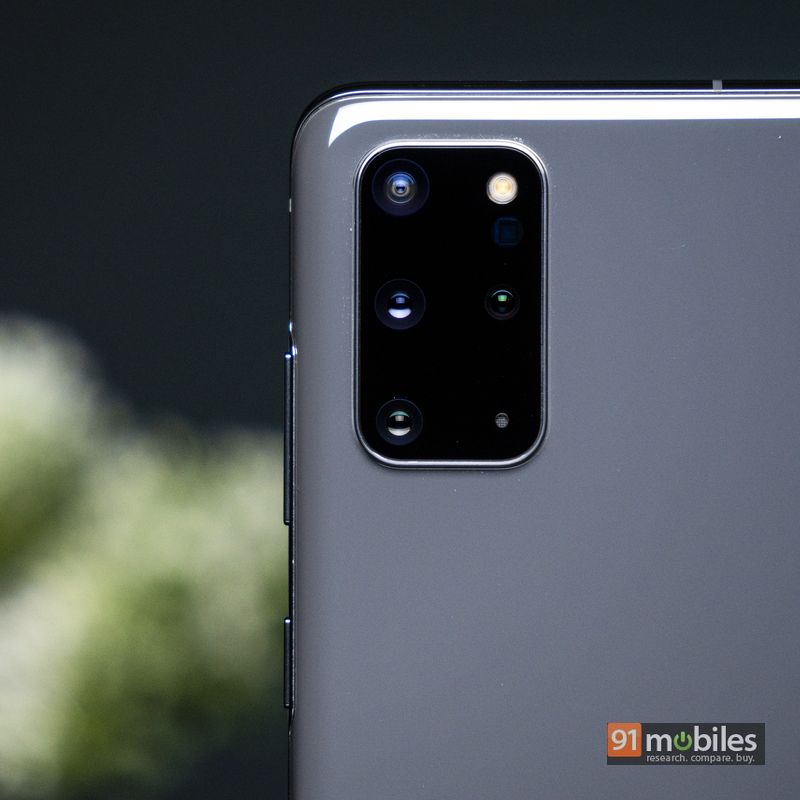 The other headlining aspect of the Galaxy S20+, apart from the high screen refresh rate, is its camera capability. Apart from compelling hardware, the Galaxy S20+ packs in a ton of AI smarts and computational photography, with the promise of converting users to pro-grade photographers in no time. On one side is the camera hardware, and on the other, the smorgasbord of software features that Samsung has slapped on top. The hardware includes a quartet of camera sensors that comprise a 12MP f/1.8 wide-angle with OIS and 1.8 micros pixel size, a 12MP f/2.2 ultra wide, a 64MP telephoto and finally, a depth sensor. The dual aperture system we saw on Samsung flagships last year is no longer there. On offer is 3x hybrid optical zoom that can actually go up to 30x using a mix of software wizardry, interpolation and AI (a feature dubbed by Samsung as Space Zoom). And then there are new features like Single Take, a new mode in the camera app that lets you capture a special moment (like cake cutting at a birthday party), or a subject in motion, such that you end up with a full bouquet of content in the gallery in one go… small videos, images from different camera sensors, and so on and so forth… all ready to share with others.
And then, there's the ability to shoot 8K videos, which is an industry first. While it does sound pretty nifty, (and it is, since it shows to extent smartphones have evolved these days), real-life usage could be pretty limited. For one, 8K videos take up a lot of storage, but more importantly, to view them in their full resolution you'd need an 8K TV, such as one of those sold by Samsung itself.

In terms of modes and shooting options, you get the full set, and then some more. There's 960fps super slo-mo (restricted to 720p), the usual suspects like auto HDR, hyperlapse, slow motion, food, panorama etc. There's a dedicated night mode, and also a pro mode that you can use both with stills or video. For those who like having fun with AR, there's a full-fledged AR Zone that offers a whole bunch of features – AR Emoji, AR Doodle, Emoji stickers, 3D scanner, quick measure, makeup, and what not.
Samsung Galaxy S20+ camera samples

Coming to the real-life image quality, the Galaxy S20+ can shoot extremely well across a variety of different conditions. HDR does a swell job of highlighting shadows and enhancing dynamic range in daylight shots, but regardless, you'll walk away with vibrant, great-looking shots almost every time. As usual, expect them to lean towards higher saturation levels, but that's par for the course when it comes to shooting with a Samsung phone. The ultra wide lens shows micro distortion towards the corners, but again, that's something that can be expected. Close ups, especially those shot in ample light, look good too, and the Live Focus mode also does a superb job of giving you portraits with creamy bokeh that you can customise later in terms of refocussing, level of blur or by making use of various filters provided.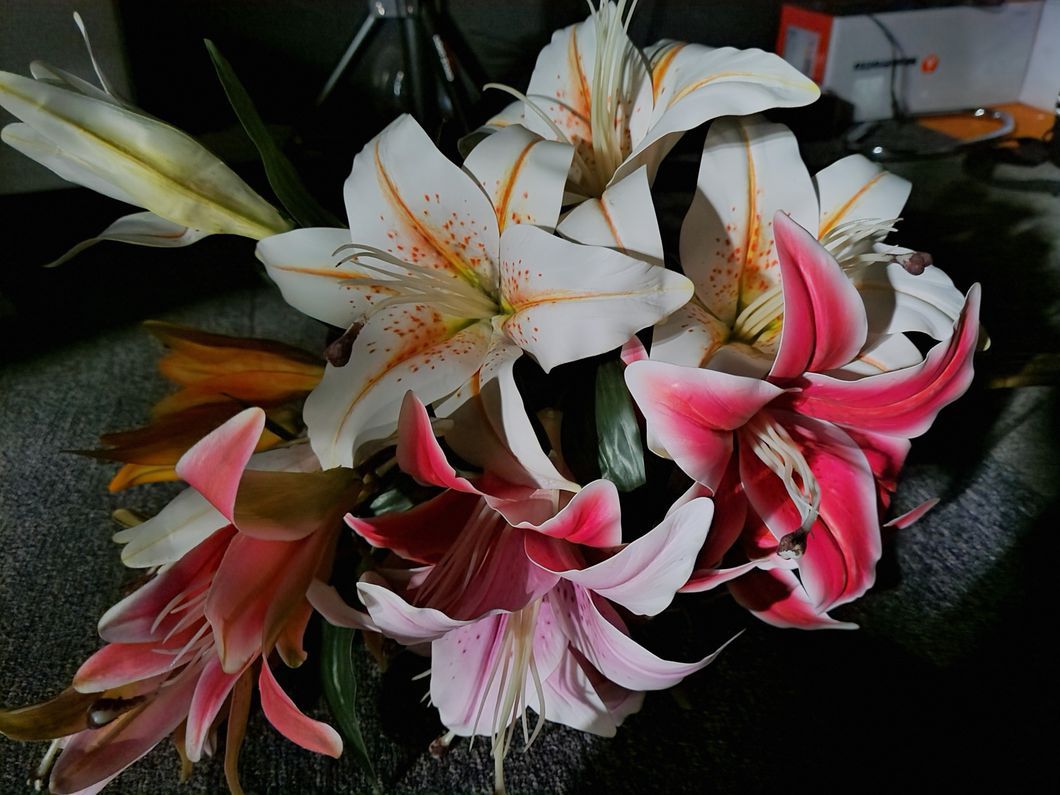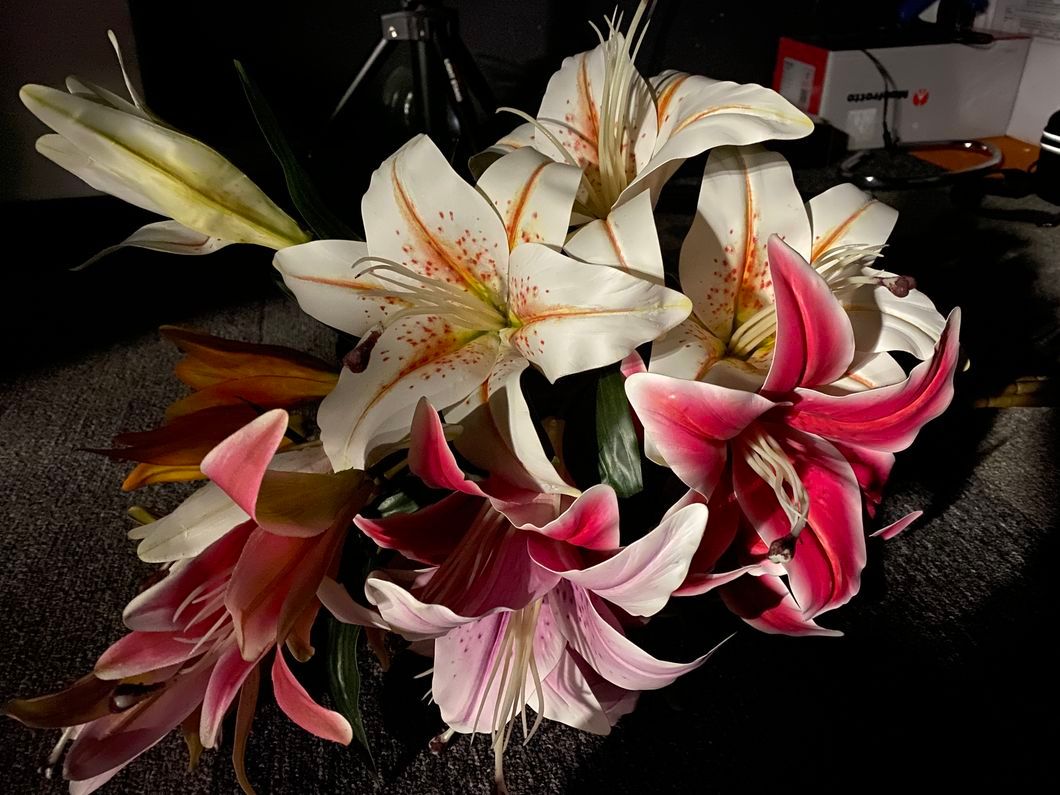 Photos captured in low light turn out quite compelling too, retaining details for the most part without showing excessive noise. Most phones can shoot well in good lighting conditions but it's low-light shooting that's the real test of a camera, and that's where the Galaxy S20+ doesn't disappoint, matching the output of our current chart topper the
Apple iPhone 11 Pro
(
review
) in many cases.
The S20+ is no slouch when it comes to video too. While the 8K shooting might be a bit much for most people, 4K videos shot using the phone look great, with the stabilisation working well to churn out jerk-free videos that look quite smooth overall.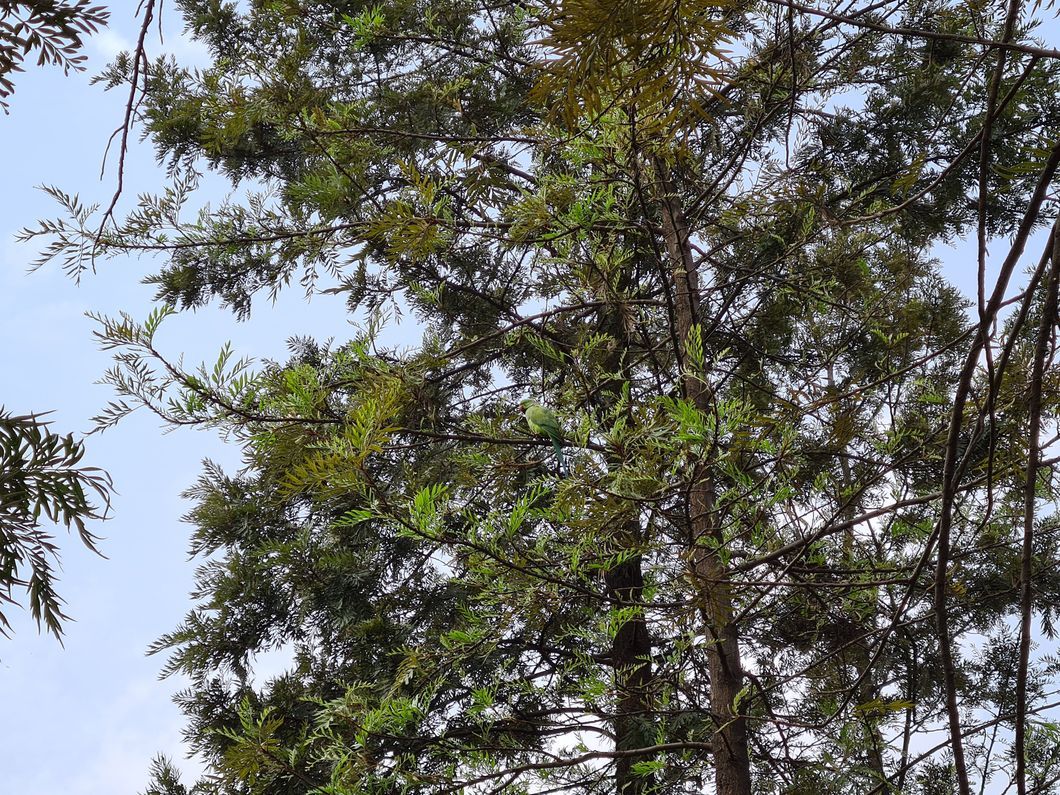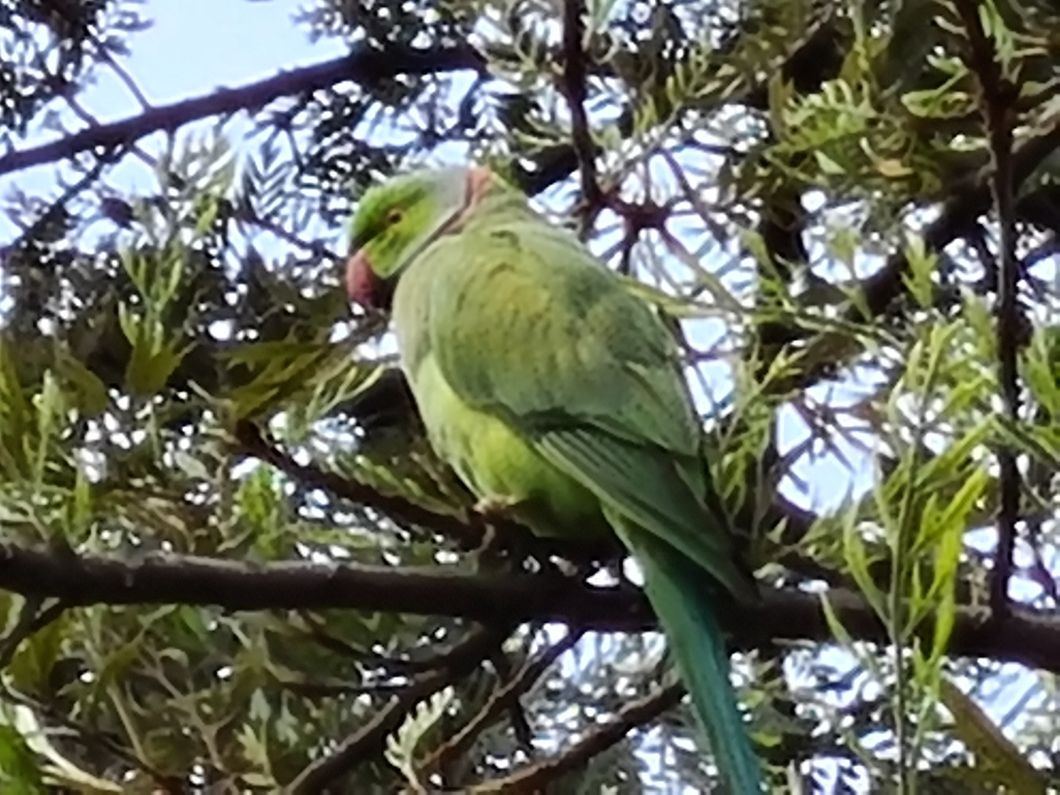 As far as the headlining zooming capabilities are concerned, they work reasonably well, especially in daylight conditions. Do note however, that its get extremely tricky to control shake at high zoom levels, and tough to latch on to the subject at a distance. Not just that, the image quality at zoom levels higher than 10x takes a hit, becoming increasingly unusable as you keep zooming in.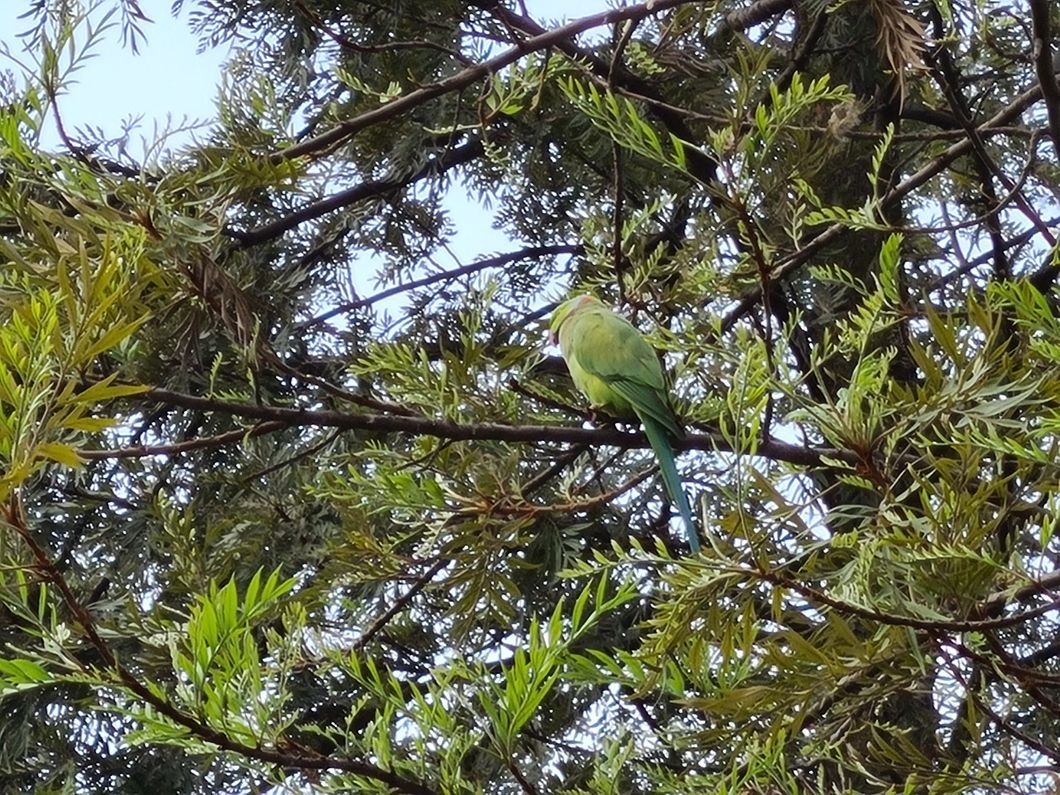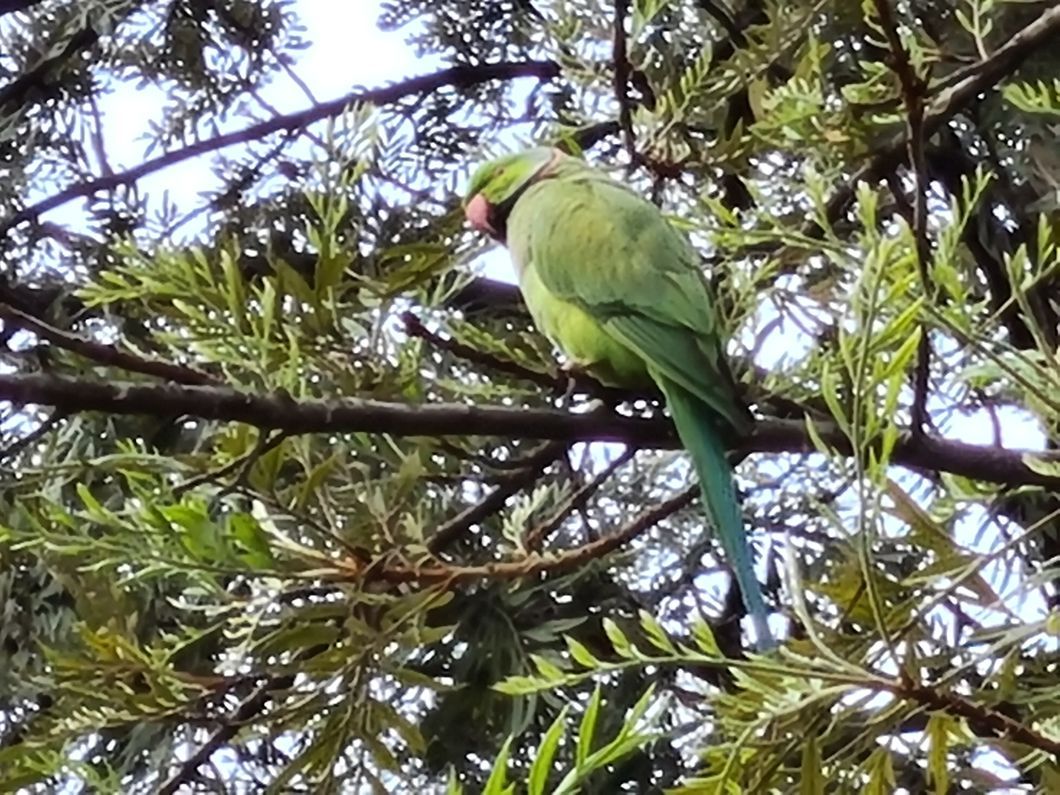 That said, the Galaxy S20+ can retain surprisingly high level of detail at up to 10x, letting you get up close and personal with faraway people or objects without adversely impacting image quality. The 10MP main sensor of the selfie shooter is unchanged from last year, (there's no secondary depth sensor on the front this time), and shoots nice-looking selfies. The only gripe is the over smoothening of facial features that mostly gets taken care of once you turn off face beautification.
Software
The Galaxy S20+ runs Android 10 with Samsung's One UI 2.1, and I have to say that over time, I've grown to like it for its simplicity and plethora of features. There's still a bit of bloatware and redundant apps that could be done away with, but for the most part, One UI has a lot to offer. Combined with a premium device like the Galaxy S20+, the interface is quite fluid too. One UI offers a ton of customisation options, letting you download and apply themes, change grid size for icons, change the button sequence on the navigation bar or choose full screen gestures instead, hide the apps you want hidden, use a system-wide dark mode, change font size and style. Then there are features designed for convenience, such as the edge panels, always-on display etc. Privacy-focussed individuals would appreciate what Samsung Knox promises, and the presence of features such as Secure Folders. And then there are productivity-centric features like support for DeX, which lets the phone offer a desktop-like experience when connected over a cable to an external display, and the features provided by Samsung Cloud, which lets you back up and sync personal data and also offers find my phone functionality that lets you trace a lost or stolen phone. Not to mention support for Samsung Pay, which is a handy way of making payments digitally without using physical credit / debit cards. It's a comprehensive platform that should please both casual and power users alike.
Performance and battery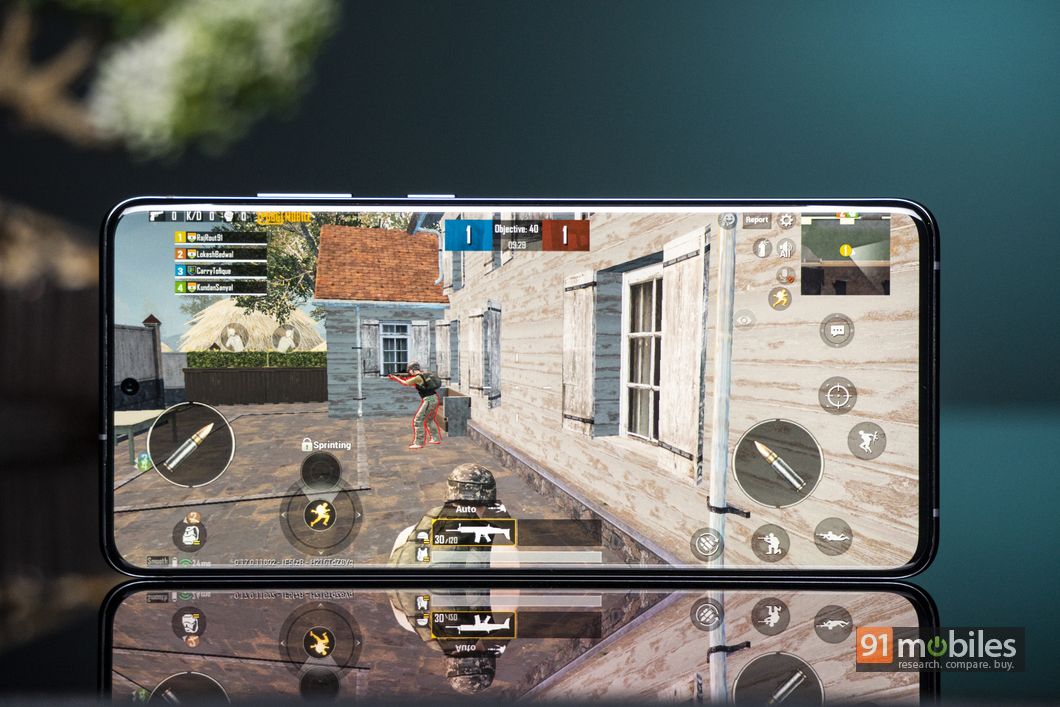 Coming to the day-to-day performance, the Galaxy S20+ comes powered by Samsung's own Exynos 990 chipset, mated to 8 gigs of RAM and 128GB expandable storage. Worth mentioning that while Samsung sells the Galaxy S20+ with Qualcomm's Snapdragon 865 chipset and 5G, India gets the Exynos variant, and that too without 5G support. The Exynos 990 is a 7nm chipset that features two Samsung cores for performance, two Cortex A-76 cores and four Cortex A-55 cores for mundane tasks. Graphics are handled by the Mali-G77 GPU. It's a capable chipset that handles everything with aplomb, including graphics-intensive games that can run at the highest settings without jitter. Moreover, using the Galaxy S20+ with the screen refresh rate set to 120Hz makes operations incredibly smooth, and scrolling through lists, messages and social feeds feels superfast too. The phone does get a bit hot when stressed, but not uncomfortably so. The performance of the in-display fingerprint scanner is a bit slow and iffy though, as it doesn't seem to work all the time. There's a face unlock option that's much faster to use and more convenient too, but it's also a tad iffy in low light, in which case, you'd need to resort to the fingerprint scanner, and in case that fails too, input your PIN / password / unlock pattern.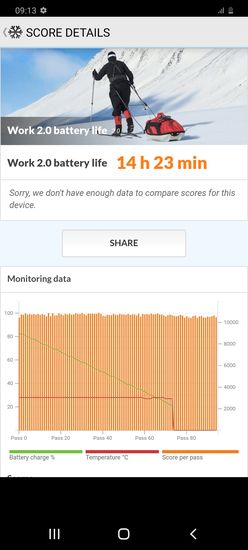 The 4,500mAh battery should be enough to last you a full working day, but do note that if you have the screen refresh rate set to 120Hz and use your phone for intensive tasks like gaming, streaming, GPS navigation and as a hotspot for long durations, you might need a top-up charge by evening. In the PCMark battery test, the phone logged about 14.5 hours. And thanks to support for 25W fast charging, the phone can charge in a jiffy… touching 55 percent levels in just about half an hour. Worth mentioning that the device also supports wireless charging, and reverse wireless charging too.
Final Verdict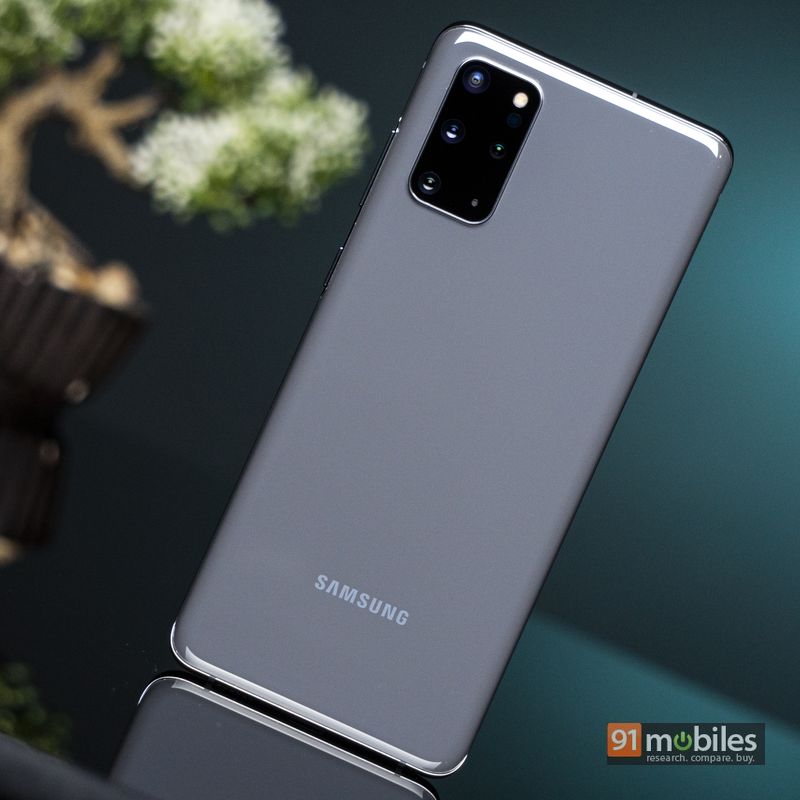 The Samsung Galaxy S20+ costs Rs 73,999, which is a pretty penny to pay for a phone. Whether the device is worth its asking price is a tricky question to answer, but in my mind, it's one of the best options the Android world has to offer at this time. As the middle child in Samsung's flagship S series portfolio though, the proposition offered by Galaxy S20+ is a bit muddled. On paper, it's eclipsed by its own sibling, the Galaxy S20 Ultra (first impressions), which is pricier by about Rs 20k. True, there are some reports of the S20 Ultra's cameras being plagued by focussing issues, but I'm reasonably sure Samsung will have a solution for that in the form of an update really soon. Assuming that the brand does take care of those, the S20 Ultra seems more capable in terms of the camera prowess, and is more flaunt-worthy too. So the question is, whether the 20k price difference between the S20+ and the S20 Ultra is significant enough or not. And then there's the challenge posed by the Apple iPhone 11 (review) and the 11 Pro, devices that are still style statements of sorts. And if pure specs are taken into consideration, handsets like the iQOO 3 (review) and the Realme X50 Pro 5G (review) also pose a bit of a competition, not to mention upcoming ones like the OnePlus 8 series. It has been quite difficult to segregate smartphones into categories based on pure specs for a while now, and a whole argument can be made around whether it's worth buying premium flagships or not. That's a separate discussion, but the fact is that the definition of value for money is different for different people.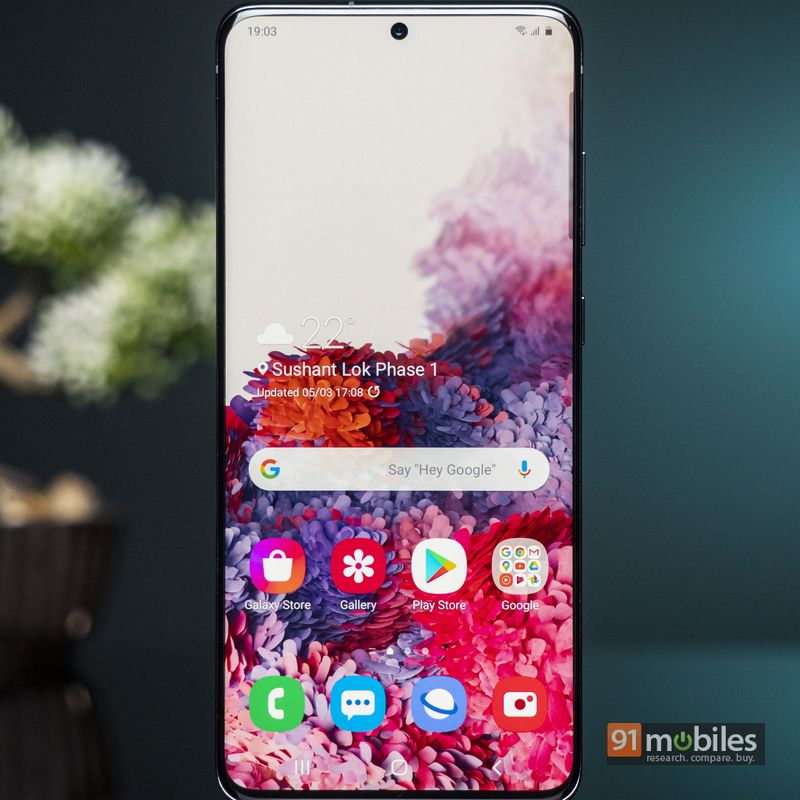 Coming back to whether the Galaxy S20+ deserves its asking price or not, I think it all boils down to the value you'd put on a premium flagship that does almost everything right, and carries the Samsung name. For many, affordable flagships like those I mentioned above would suffice, while some others would be lured by other flaunt-worthy devices like the Galaxy S20 Ultra, the iPhone 11 Pro, or even the new breed of foldables like Samsung's own Galaxy Z Flip. For those who can afford it though, the Galaxy S20+ is a solid blend of camera, performance and premium, and dare I say, perhaps even value.
Editor's rating: 4 / 5
Pros
Gorgeous 120Hz display
Smooth performance
Extremely capable cameras
Feature-rich interface
Cons
Fingerprint scanner is iffy
Design isn't standout
8K videos have limited use
Pricey
Photos by Raj Rout
Competitors for Samsung Galaxy S20 Plus
| | | |
| --- | --- | --- |
| Samsung Galaxy S20 Plus | vs | Samsung Galaxy S20 Ultra |
| | | |
| --- | --- | --- |
| Samsung Galaxy S20 Plus | vs | Samsung Galaxy S20 5G |