Google will be there to help you.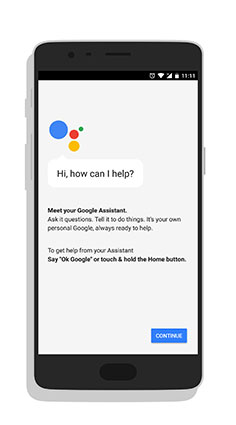 To Enable "OK Google" voice Recognition you need to follow below steps:
Go to the "Google" App.

Select "Setting" from the bottom right.

Go to "Voice" and then "Voice Match"

Choose when you want Google to listen to "Ok Google" and set it up by repeating it 3 times. Make sure, Google Play Services and Google App is up to date.
You can see the video on how to enable: