Have you heard of "middle child syndrome"? It's the (unscientific) theory that kids that have both older and younger siblings tend to feel ignored and excluded, because parents tend to pay more attention to the firstborn and baby of the family. As a mom, I don't agree with the idea, but since I write about tech, I couldn't help but draw comparisons with this year's iPhones.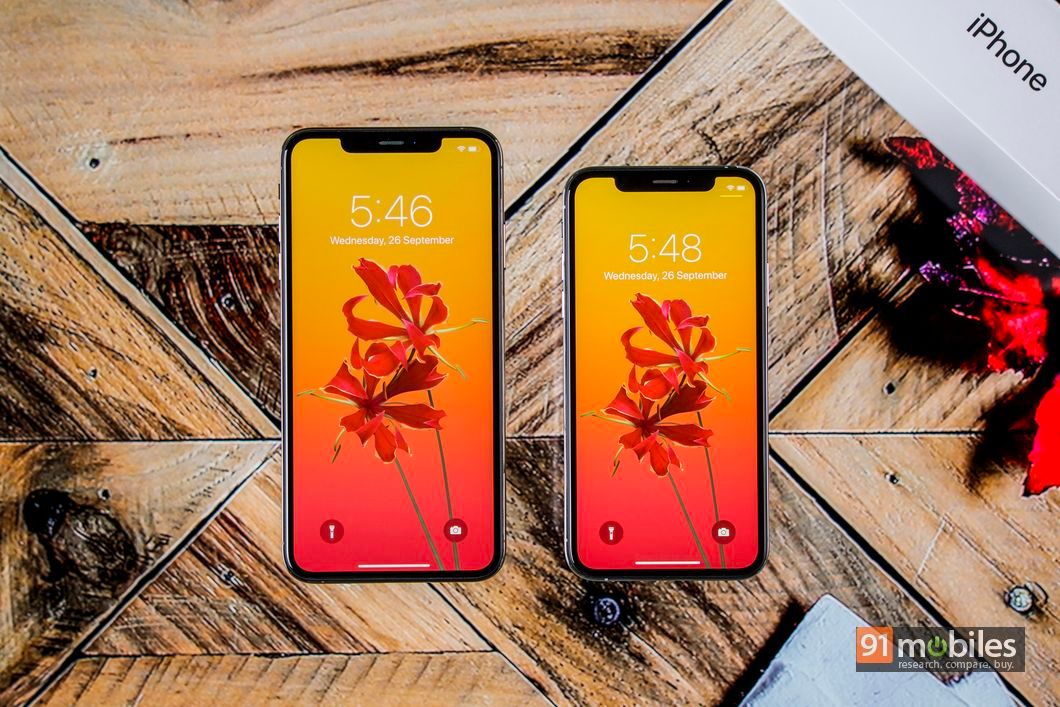 The iPhone XS Max is the shining star of the new lineup – with its large display and battery, it's the one that most people have their eyes on. The iPhone XR on the other hand is the most affordable (by Apple standards) device of the lot, and is an attractive option for those with tighter purse strings. So where does that leave the iPhone XS? It doesn't have the big battery or display of the XS Max, nor is it anywhere close to affordable. But as I found after using the device for a couple of weeks, this 'middle child' is pretty special too.
Before I continue, I'd urge you to head over to our iPhone XS Max review if you want the finer details. If not, read on.

Specs at a glance


Display
Size
5.8 Inch
Resolution
1125 x 2436 pixels
Performance
CPU
Dual core, 2.49 GHz + Quad core, 1.52 GHz, Apple A12 Bionic
RAM
4 GB
Storage
Internal memory
512 GB
Battery
Capacity
2658 mAH, Li-ion, Non removable
Camera
Primary camera
12 MP
Secondary camera
7 MP
Connectivity
Network support
Dual SIM 4G
Other options
Wi-Fi, Bluetooth 5.0, GPS
Others
Battery Capacity
2658
Operating system
iOS 12.0
What works
Compact Display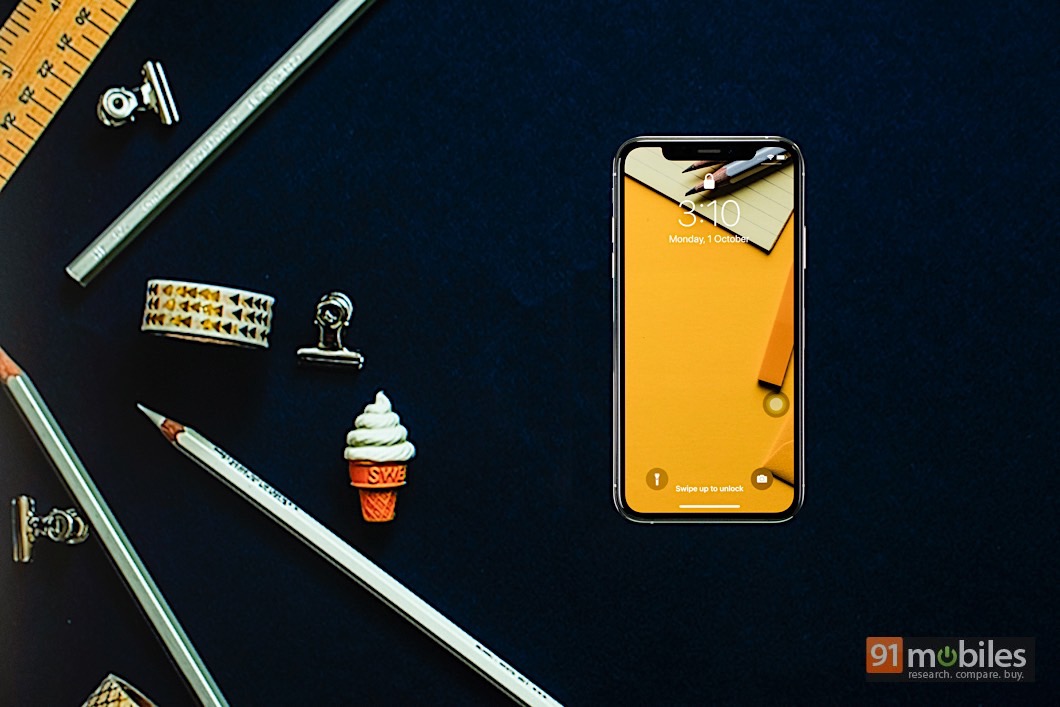 If you like compact phones or have smaller hands, the iPhone XS should be your go-to option. With a display measuring 5.8-inches, it's ideal for one-handed usage, especially since it borrows the full screen design of the iPhone X (review). Like its predecessor, the iPhone XS also uses intuitive gestures in lieu of the home button (RIP, Touch ID), and this, frankly, makes one-handed use even easier. The OLED screen is gorgeous of course, with rich colours and deep blacks – ideal for watching videos, playing games or even scrolling through Instagram feeds. The display supports HDR too, so you can watch HDR content from YouTube and other streaming services.

Good cameras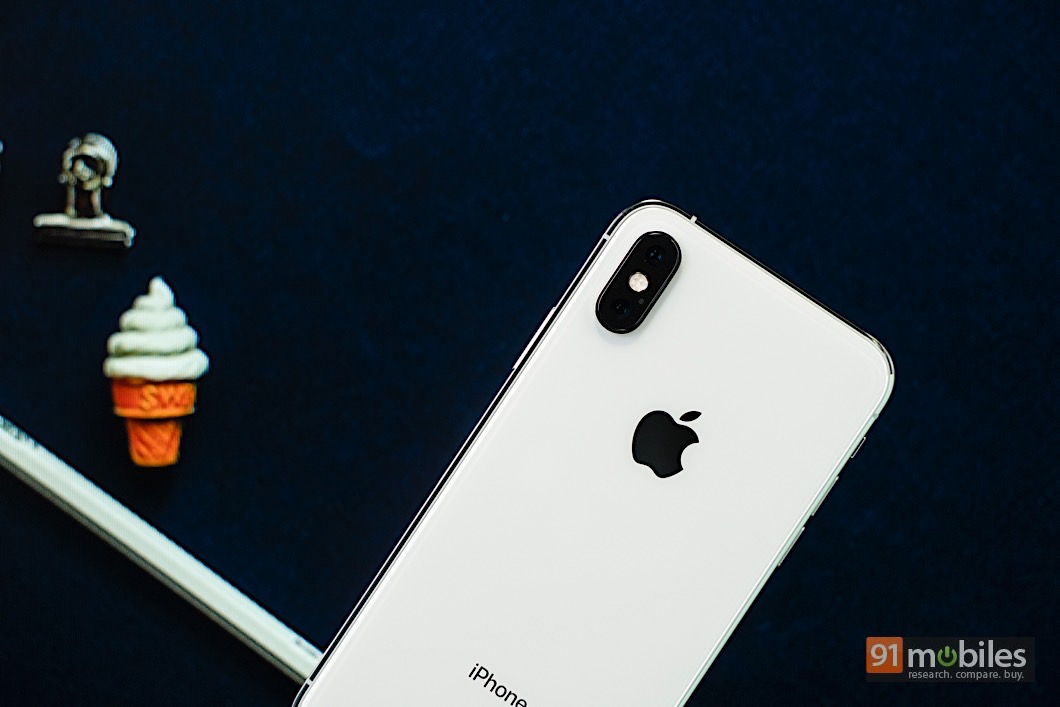 The cameras on the iPhone XS are the same as the XS Max – that means you get optically stabilised dual 12MP primary shooters, one with an f/1.8 wide-angle lens, and one with an f/2.4 telephoto lens that supports 2x optical zoom. The results speak for themselves. The iPhone XS churns out some of the most professional shots I've seen on a smartphone camera till date. Details are crisp, low-light images are relatively noise-free and dynamic range is on point (thank you, Smart HDR). There's a marked difference even compared to the iPhone X (more details on this in our XS Max review), so you'll definitely notice a big improvement if you're upgrading from an older iPhone.

While Portrait mode continues to be available, along with the various lighting effects like Natural, Contour, Stage and Mono, this time around you can also adjust the background blur using a slider after shooting. It's a feature that we've seen on Android phones on the past, but it's nice to have it nonetheless. The 7MP selfie camera offers Portrait mode as well, along with adjustable blur.
Best-in-class performance


Powering the iPhone XS is Apple's latest A12 Bionic chip, which is incidentally the first 7nm chipset to be available on a smartphone (Huawei's Kirin 980 7nm processor was announced earlier though). Apple says the A12 Bionic is 15 percent faster than the A11, which means you won't notice a big difference if you're upgrading from an iPhone X (or 8/8 Plus). That said, the iPhone XS was buttery smooth in day to day use, even with 20+ apps running in the background or when playing demanding games. iOS 12 is the cherry on top. It's designed to make apps faster and animations smoother, and brings in extras like grouped notifications, Screen Time and Memoji, among others. Apple has made a couple of other internal improvements to the iPhone XS. For one, it's now IP68-certified (vs IP67 on the iPhone X) for dust- and water-resistance, which means it can be submerged in up to two metres of water for 30 minutes. Second, it also comes with faster wireless charging – according to The Verge, it charges 30 minutes faster than the iPhone X, which is a significant improvement.

Dual-SIM, finally


I never thought I'd see the day Apple released a dual-SIM iPhone, but I'm happy to have been proved wrong. To enable this ubiquitous feature, Apple has used a combination of a regular nano-SIM and an e-SIM, and the latter of which will be available on Airtel and Jio (possibly other operators too) in India. Support for the e-SIM unfortunately isn't here yet, and will roll out as an update later this year.

What doesn't work
Face ID


Unpopular opinion alert – I'm not a fan of Face ID. I know it works most of the time, but it's still not as flawless as a fingerprint sensor. There are multiples times each day that Face ID doesn't unlock the phone on the first try, and I've had to punch in my passcode more times than I can count.
Portrait mode


While still impressive, Portrait Mode on the iPhone XS struggles with defining borders. As a result, I often ended up with soft or flared edges around subjects. In a couple of photos I took of my dog Zoe, the iPhone XS actually took a chunk out of her face. Google on the other hand seems to have mastered the art of bokeh with the Pixel 2 and 3, and that's just with a single camera.

No 3.5mm headphone jack


I don't think I'll ever get over phone manufacturers getting rid of the 3.5mm headphone jack. But this year, Apple has chosen to exclude the 3.5mm to Lightning adapter in the iPhone XS' retail box, which is unfortunate given that there isn't a wide choice for third-party Lightning earphones.
Average battery life

Apple says the iPhone XS offers 30 minutes more battery life than the iPhone X. In my usage, I got about four hours of screen time on average, but I still needed to plug the phone in before bedtime on most days. Add to this, there's still no fast charger in the box, even though the iPhone XS supports fast charging.
Final say


The iPhone XS comes with its share of compromises, but it's still one of the most powerful smartphones in the market today. And while I'm loath to advocate spending upwards of a lakh on a phone (my MacBook Air is half the price of the 512GB iPhone XS), iPhones tend to be worth the investment thanks to their good resale value and long-term iOS updates. That begs the question, is the iPhone XS the one to buy this year? Personally, I'm willing to forgo extra battery life on the XS Max to avoid struggling to reach the corners of the screen. And as much as the iPhone XR seems like a tempting proposition with its lower price tag, the single camera and lower-res LCD display are significant compromises, given that a Pixel 3 (first impressions) costs less. For me, the 'middle child' of the iPhone lineup is my favourite, and the one I think you should consider if you plan to upgrade.

Editor's Rating: 4.5 / 5

Pros:
Compact, rich display

Excellent performance

Good cameras

Dual-SIM

Cons:
Portrait mode is hit and miss

No fast charger or Lightning to 3.5mm adapter in the box

Average battery life

Photos by Raj Rout
Competitors for Apple iPhone XS
| | | |
| --- | --- | --- |
| Apple iPhone XS | vs | Google Mobile Pixel 3 |
| | | |
| --- | --- | --- |
| Apple iPhone XS | vs | Samsung Galaxy S9 |