"The Beyerdynamic Aventho Wireless are backed by the company's custom Tesla drivers"
Wireless headphones have been playing catch-up to their wired counterparts in terms of sound quality for quite some time now. However, with the launch of the Beyerdynamic Aventho Wireless, I think we can finally put a rest to the 'wired vs wireless' headphone debate. So much so, I have been contemplating getting a pair for myself, despite the Aventho's deservedly exorbitant price tag. To know why, read on.
Design and Comfort
The Beyerdynamic Aventho Wireless speaks volumes for German engineering. The headphones employ a mix of metal, plastic and faux leather in their construction and look exquisite, much like a family heirloom you'd only take out on special occasions. That said, despite donning a vintage-y appearance, Beyerdynamic has cleverly hidden a lot of tech inside the Aventho Wireless' sophisticated chassis. I'll talk more about that in a bit, but for now, let's address the design of the headphones.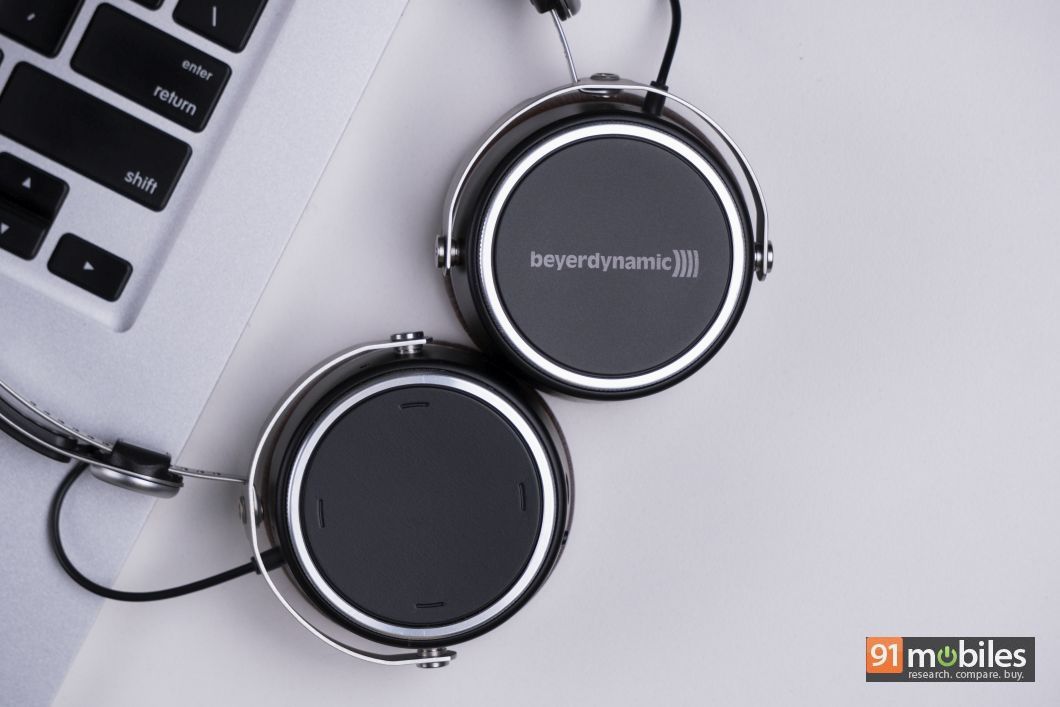 The Beyerdynamic Aventho Wireless boast an on-ear design and come with a metal headband which is wrapped in a cushy faux-leather padding. The individual ear-cups have been constructed in parts using plastic, can swivel 180-degrees horizontally and about 45-degrees vertically, and are equipped with a generous amount of faux-leather padding too. The earcups' articulation, coupled with the headphones' on-ear design makes the Aventho Wireless incredibly portable and easy to store in a backpack.
You can get the Beyerdynamic Aventho Wireless in two colours – black or brown, both of which look equally good. However, if push comes to shove, my money would go to the latter as it looks a tad bit classier. Moreover, while the headphones aren't water or dustproof, they feel extremely sturdy and rugged. That said, I didn't have the heart to test that by dropping them on concrete, so you can take what I said with a pinch of salt.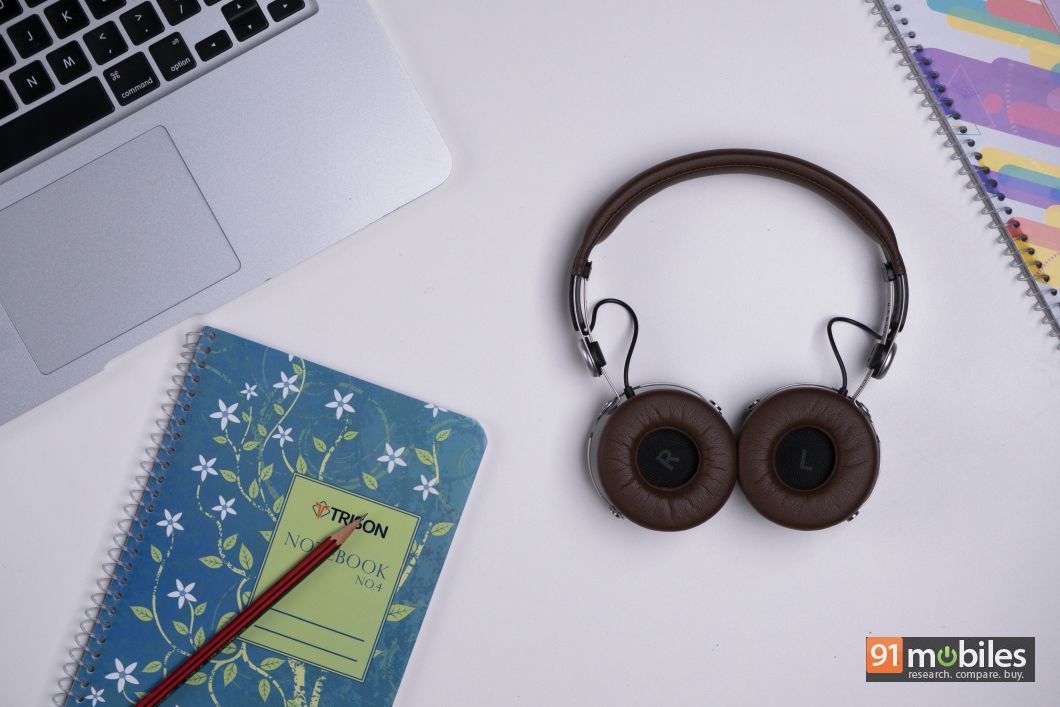 My only complaint with the design of the headphones is that the dangling wire which bypasses the headband and goes into the driver unit could easily get snapped if you're not careful. Moreover, it doesn't work in favour of the Aventho's otherwise clean aesthetics either.
As I mentioned previously, the Beyerdynamic Aventho Wireless are packed to the brim with tech, all of which is housed inside or on the headphones' right earcup. For ports and buttons, you'll get a USB Type-C port to charge the headphones along with a power button and a 3.5mm jack positioned at the bottom of the earcup. For music navigation, the Beyerdynamic Aventho Wireless makes use of gesture-based touch controls. You can swipe up or down to variate the volume, left or right to switch between tracks and double-tap to answer or end calls. Unfortunately, the controls are extremely fiddly and you'll often find yourself swiping or tapping several times before the headphone registers a command correctly.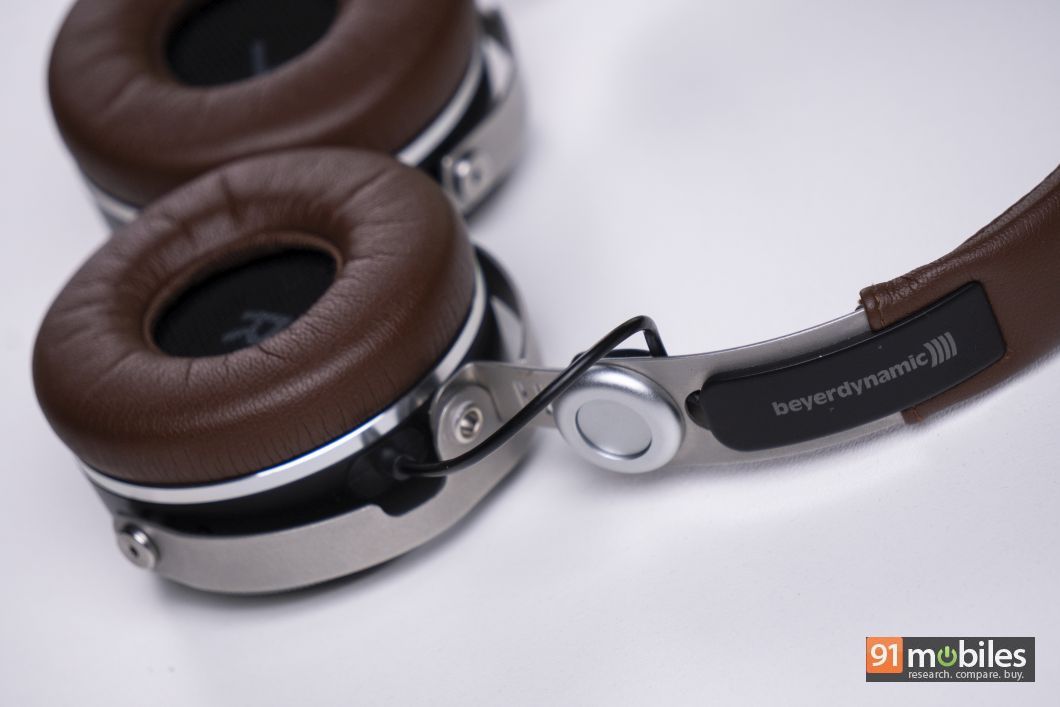 The Aventho Wireless' Supra-aural (on-ear) design would've raised a red flag for a lot of prospective buyers. After all, on-ear headphones are seldom known for their comfort. However, I was able to listen to music without noticing any ear fatigue for around three hours during a long flight. The headband can be adjusted to fit the shape of your head easily too and I didn't find the clamping force too tight either. That said, your mileage could vary since no headphones are a 'one size fits all' and plenty of my colleagues found the headphones uncomfortable to wear over long listening sessions. I'll also recommend against changing the fit of the headphones when you're wearing them as the metal headband has a tendency to latch on to your hair and pull it. It happened to me twice during a recent trip, and it's not an enjoyable experience, to say the least.
Sound and MIY app
It's really hard to describe the sound quality of the Beyerdynamic Aventho Wireless in words. I'll recommend you audition the headphones for yourself to understand just how magnificent they sound. However, I do have some things I liked and disliked about the headphones' sound so let's talk acoustics.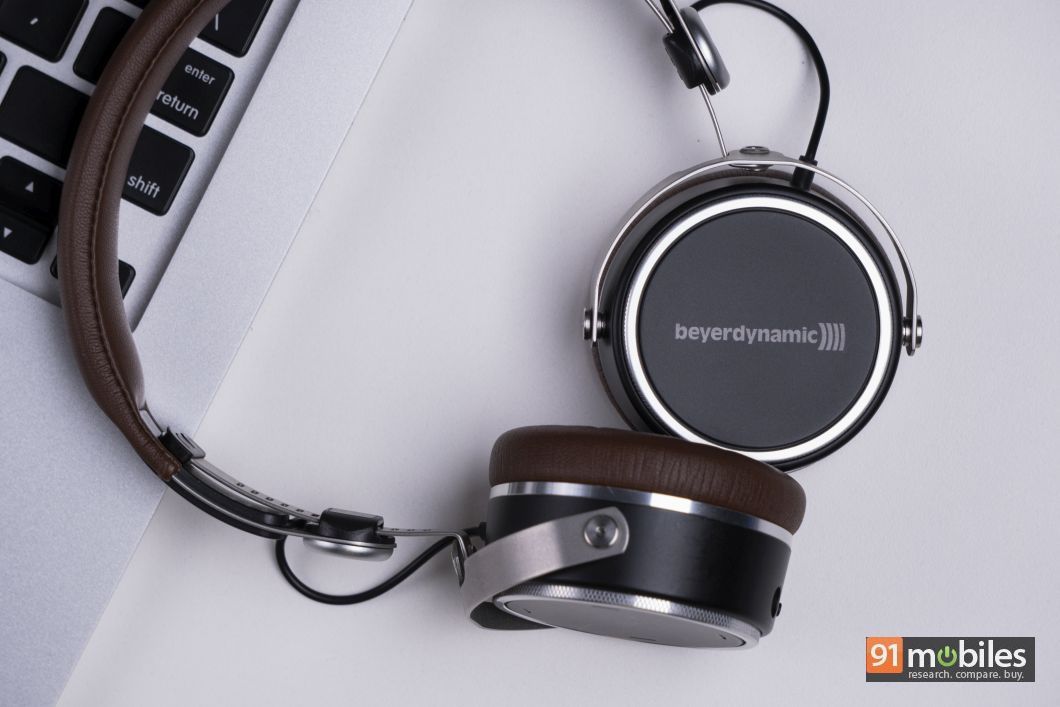 For the most part, the Aventho Wireless sound fantastic and to an extent, flawless. There's not a note that goes by unnoticed and the music coming out of the cans feels natural – as it was intended to be heard. The sound signature sways a little towards the warmer tones, making songs more enjoyable and more fun to listen to. But before I talk more about the headphones' overall sound, let's get the specs out of the way.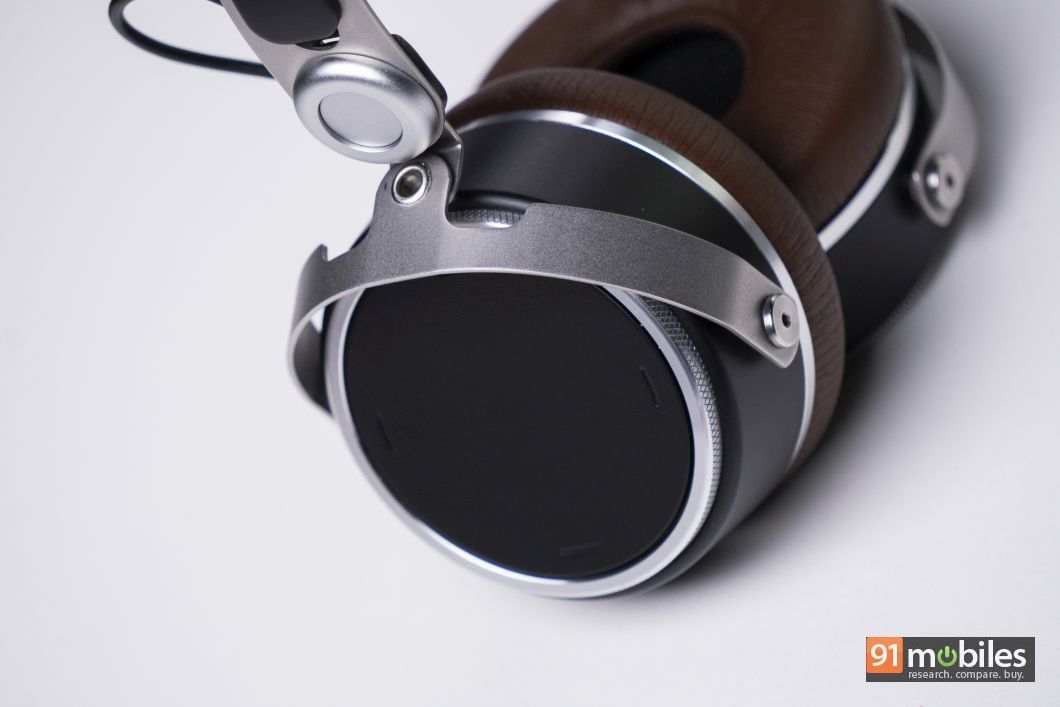 The Beyerdynamic Aventho Wireless are backed by a pair of the company's Dynamic Tesla high-end drivers. The headphones are rated at 32 ohms and can operate across a frequency of 10-40K Hz. You'll get the pick of the bunch in terms of audio codecs too, as the headphones come with support for aptX as well as aptX HD.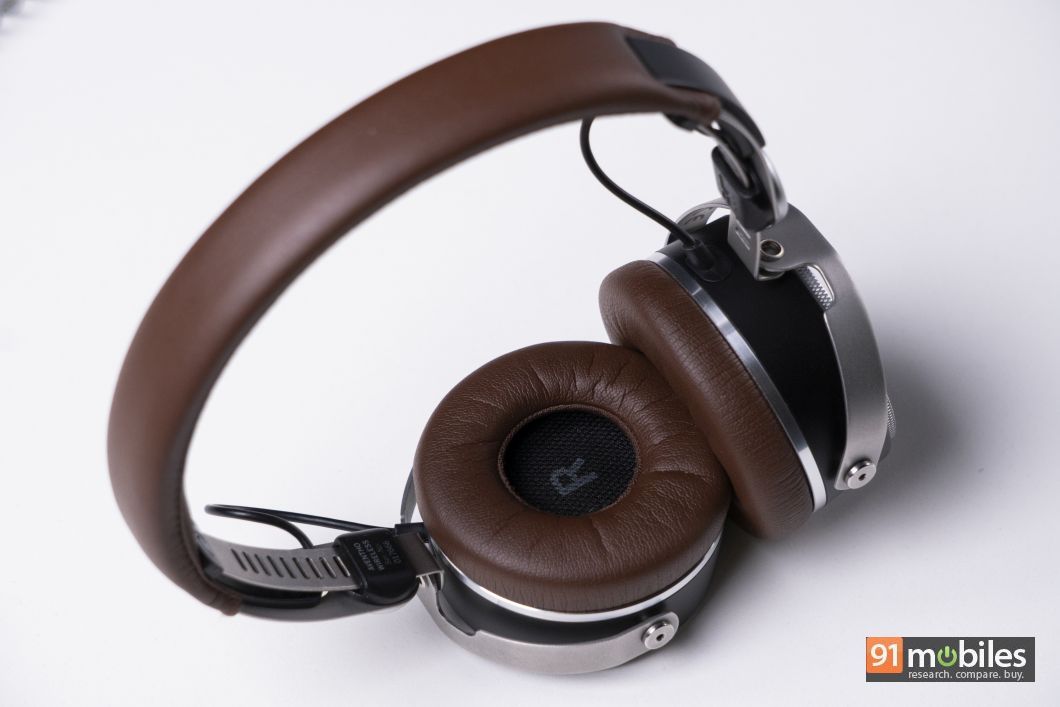 The Beyerdynamic Aventho Wireless ship with oodles of bass which has been fine-tuned to sound crisp, tight and impactful. So much so, I am yet to come across another pair of headphones which do justice to EDM/Hip-hop tracks without stealing the spotlight from other frequencies. Listening to Kanye West's Love Lockdown, you'll hear the kick drums gently tapping your ears throughout the duration of the song while giving the notes from the piano ample room to breathe. Flip the page over to a more bass-heavy song and you'll get a similar result. BLV's Badunkadunk sounds phenomenal on the Aventho Wireless and the headphones strike a perfect balance between the singer's voice and the beat drops.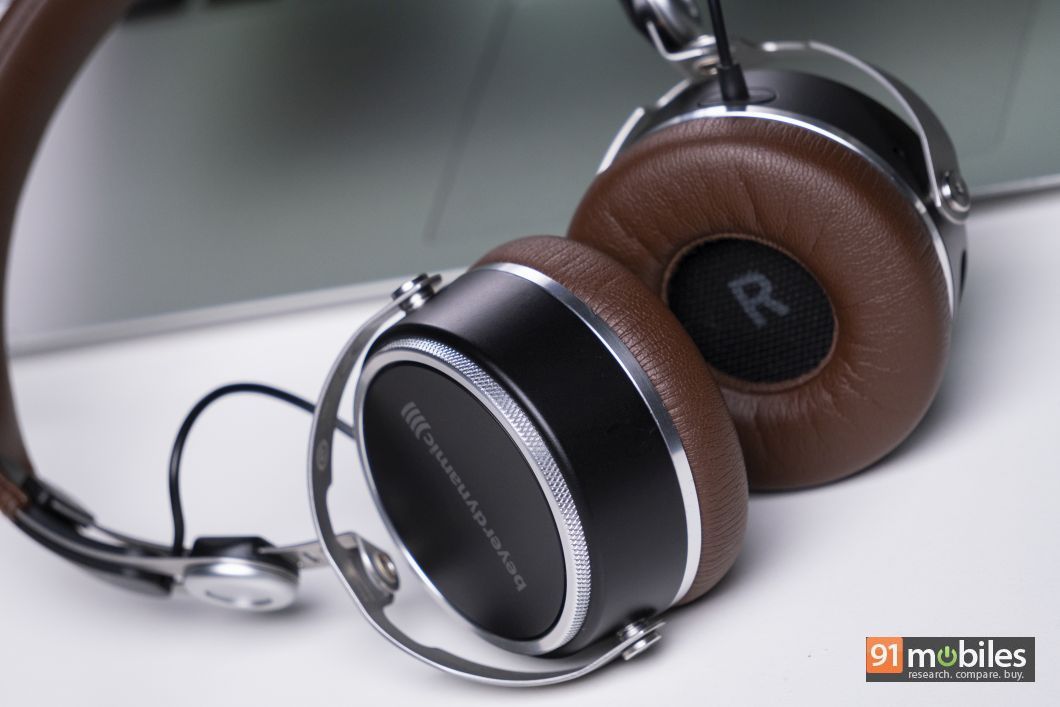 The Aventho Wireless are so good at reciprocating mids that you can literally hear the singer catching their breath in some songs. The vocals sound lush and have an abundance of details which will compel you to listen to your entire music library again. If you listen to a lot of songs from the metal/rock genre, then you'll find yourself right at home with the Aventho Wireless. Riffs from a guitar sound electrifying and crystal clear, thanks in no small part to the headphones' excellent imaging. The soundstage is quite spacious too, although it's not quite as wide as what you would get with say, a Sony WH-1000xM2 (review).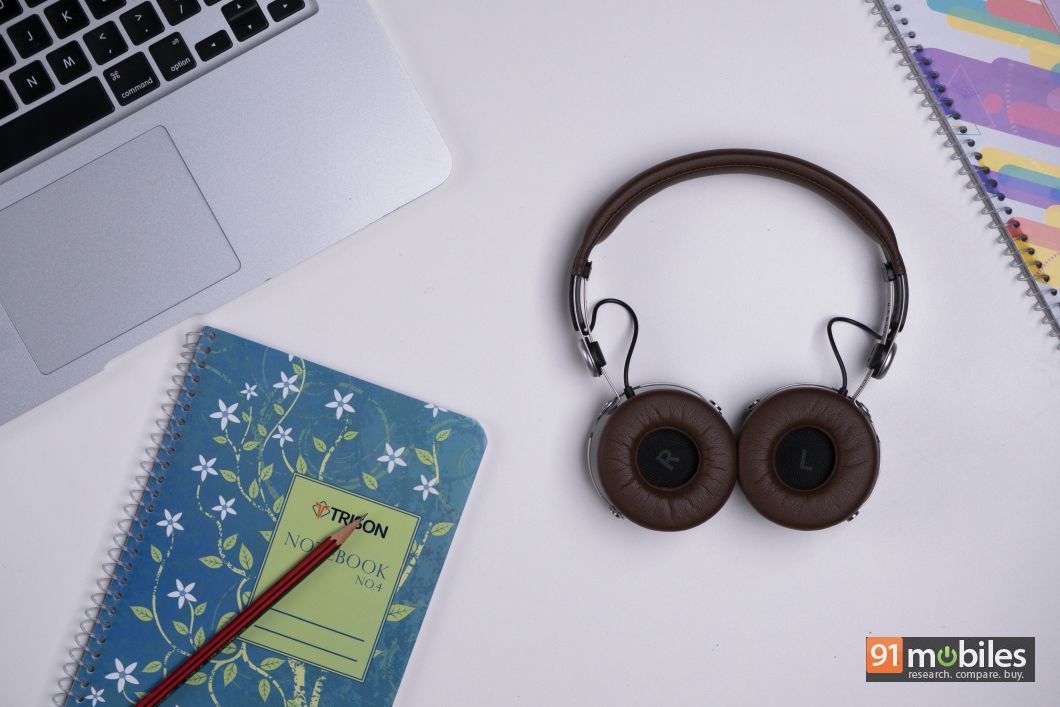 Suffice it to say, the Beyerdynamic Aventho Wireless sound sensational but what sets them apart from the horde of high-end headphones is the inclusion of the company's MIY app. With the help of the app, users can measure their hearing and upload their personal sound profile directly into the headphones to enjoy a unique listening experience. To do so, Beyerdynamic has partnered with Mimi Hearing Technologies, a company which is renowned for its work in sound personalisation across the globe.
The MIY app is available on both iOS as well as Android platforms and much like most companion apps for headphones, it too comes with its fair share of issues and bugs. But, once you've manually downloaded the requisite drivers, flashed them onto the headphones and sat idly for over ten minutes pressing a button to customise your sound profile, you will notice a difference in the headphones' sound output. The difference is not night and day, mind you. However, I did feel that the bass, as well as the mids, were a bit more pronounced after I'd uploaded my sound profile on to the headphones.
The MIY app has some other features too. You can adjust the sensitivity of touch controls by choosing any one of the three pre-defined presets from within the app. You can also get insights into your hearing habits. For instance, after listening to music for around two hours straight at 70-percent volume, the headphones notified me that I'd reached 10.9 percent of my daily workload and that I was ''all good". Similarly, you can use the app to get recommendations for healthy listening habits.
Battery and Connectivity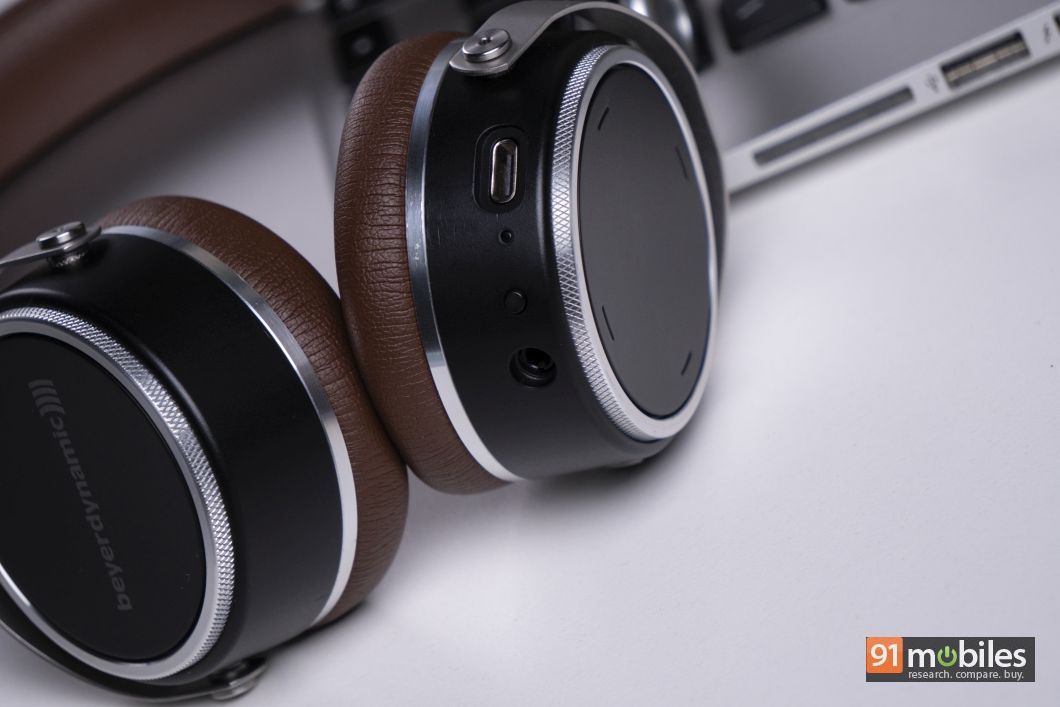 The Beyerdynamic Aventho Wireless' 1,000mAh battery is a marathon runner and it'll easily last you over 20 hours off a single charge. What's even better is that the headphones take just around two hours to refuel completely, ensuring you don't have to stay tethered to a wall socket for a long time. For connectivity, the Aventho Wireless pair with compatible devices via Bluetooth v4.2. The connection was rock solid for the most part, though I did notice it dropped every now and then when I was commuting in the metro.
Verdict
The Beyerdynamic Aventho Wireless can be picked up from the Headphonezone website for Rs 36,990. Now, I'm not going to lie, that is a lot of money for a pair of headphones. But, if you want uncompromised audio quality from a pair of wireless cans, then you can't go wrong with the Aventho Wireless. The headphones sound phenomenal, have a long-lasting battery-life and look stunning too.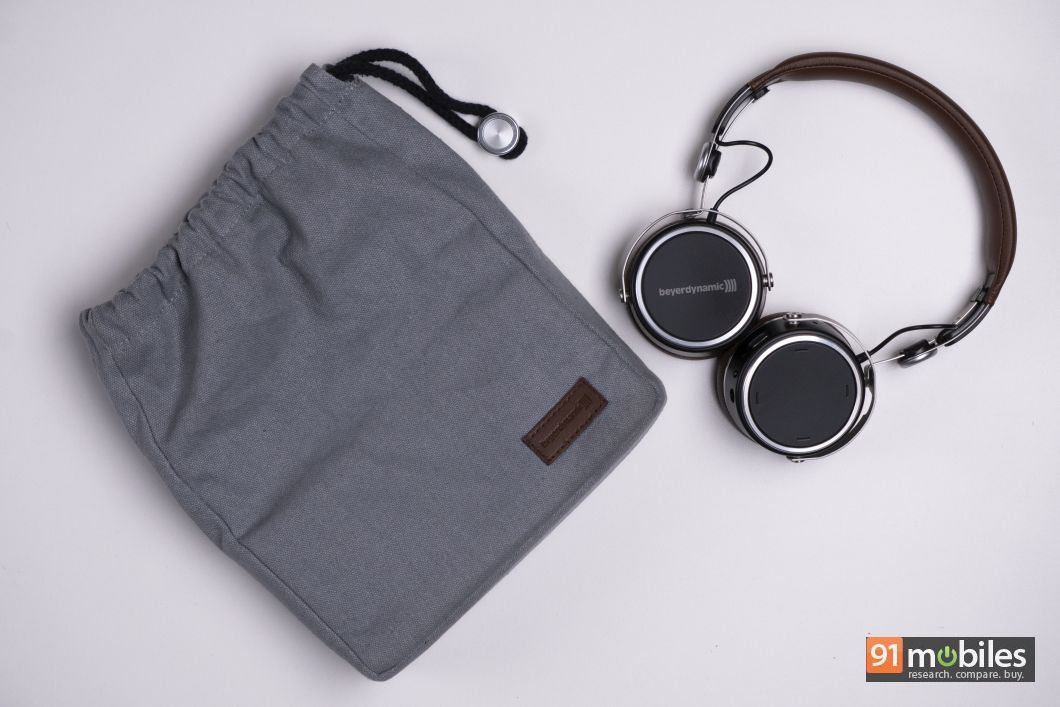 With that said, the Aventho Wireless don't feature Active Noise Cancelation, making it difficult to recommend to frequent flyers. Therefore, if you travel a lot, I'd recommend you go for the Sony WH-1000xM2 instead. Everything considered, the Aventho Wireless is truly an outstanding product and I'll be parting with my review unit with a heavy heart.
Editor's rating: 4 / 5
Pros:
Gorgeous design
Outstanding sound
Long-lasting battery life
Cons:
MIY app is glitchy
Touch controls are finicky
No ANC
Photos by Raj Rout