Ask anyone about the best compact, yet powerful Windows laptop available in the market, and most probably Dell's XPS 13 would be among the top recommendations, if not the first. And the reason for that is simple: since its inception in 2012, Dell has ensured that it's able to take on Apple's MacBook Air head on by offering the best of both worlds – compact design with an oomph factor and a spec sheet that can rival any laptop worth its salt. And yet, there has been something or the other amiss in these devices, with the most recent ones having weird placement for the web camera (at the bottom).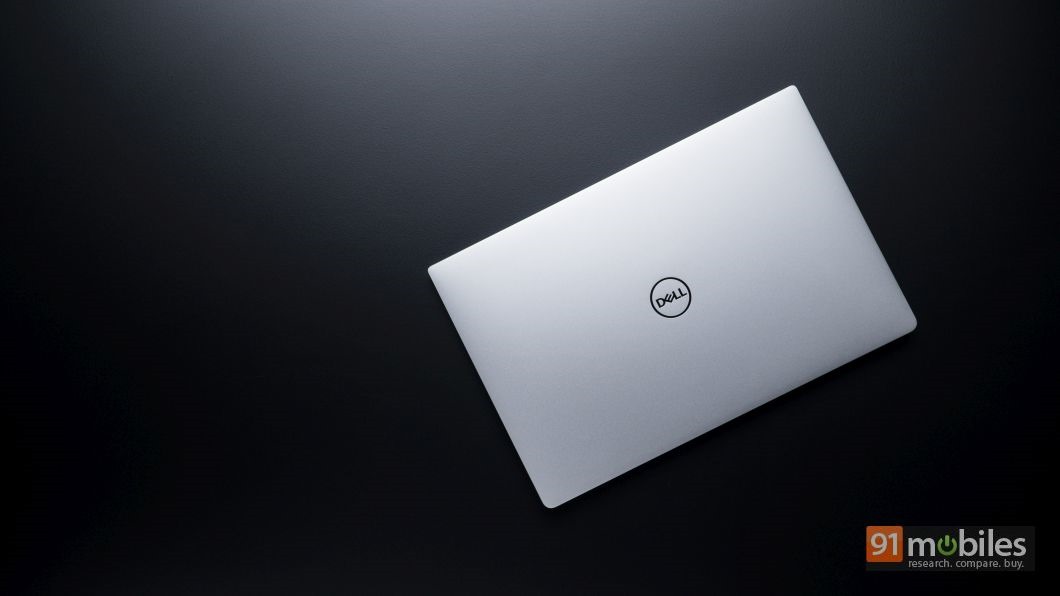 Enter the XPS 13 7390, which is changing things up. In fact, I'd go on to say that it gets very close to being a perfect portable laptop. Curious to know how and why? Read on…
Specs at a glance
Measures 302 x 199 x 11.6mm
Weighs 1.16kg
13.3-inch touchscreen display, 4k resolution
Intel Core i7-10510 processor
Intel HD Graphics 620
16GB DDR3 RAM
512GB SSD
3 x USB Type-C ports
52WHr battery
Runs Windows 10 Home
Hardware
Instead of starting with externals, we'll talk about XPS 13 7390's innards first… as Dell's offering is among the first set of devices that come equipped with Intel's all-new 10th-gen chipsets. Worth noting however, that Dell's notebook utilises Comet Lake chips which are based on 14nm process and not the power-efficient 10nm Ice Lake processors which we recently benchmarked on a test machine. The latest model of the XPS 13 is available in two configurations of the Core-i5 10210 and Core i7 10510. My review unit featured the latter, which is quad-core silicon with a clock speed of 1.8GHz. Its turbo speeds can reach as high as 4.9GHz.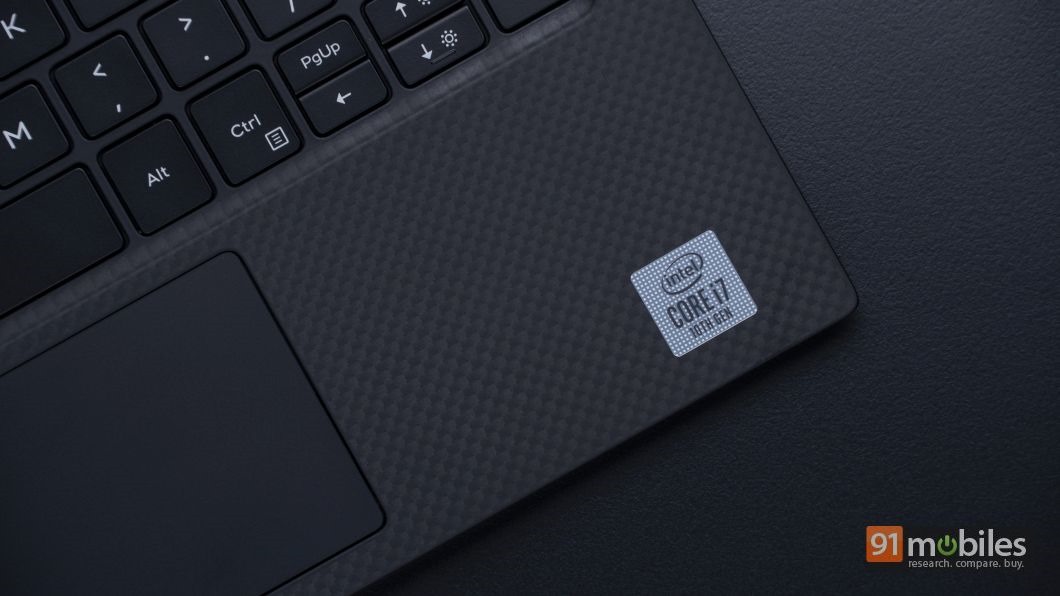 In regular usage, the laptop managed to fly through everything. Even with multiple apps open, the performance was smooth, though I wouldn't say that it was completely lag-free. There were times when the Dell XPS 13 took a split second to open a new app or switch between apps, though these instances were few and far between. Helping with the multitasking abilities is 16GB LPDDR3 RAM.
Dell XPS 13 7390 benchmarks
Of course, it's important to understand where the i7 10510 stands in the pecking order, for which we turn to benchmarks. On PCMark 10, the rig achieved a respectable score of 4,314. And in case of Cinebench R20, the number came down to be 1,573cb. We also ran Geekbench 5, a processor-centric benchmark, wherein the XPS 13 7390 scored 1,166 and 3,209 for single-core and multi-core tests, respectively. Upon using Handbrake for converting a 5-minute 4k video to a 1080p one, the time taken by the machine was around seven minutes, which is pretty good for an ultrabook.
Taking care of graphics needs is an integrated Intel UHD graphics, which is a clear indication that the device isn't meant for hardcore gaming. Upon running casual titles like Rocket League, the device did manage to hold on to its own. I usually saw frame rates of 30fp even after 30 minutes of playing, which is quite good.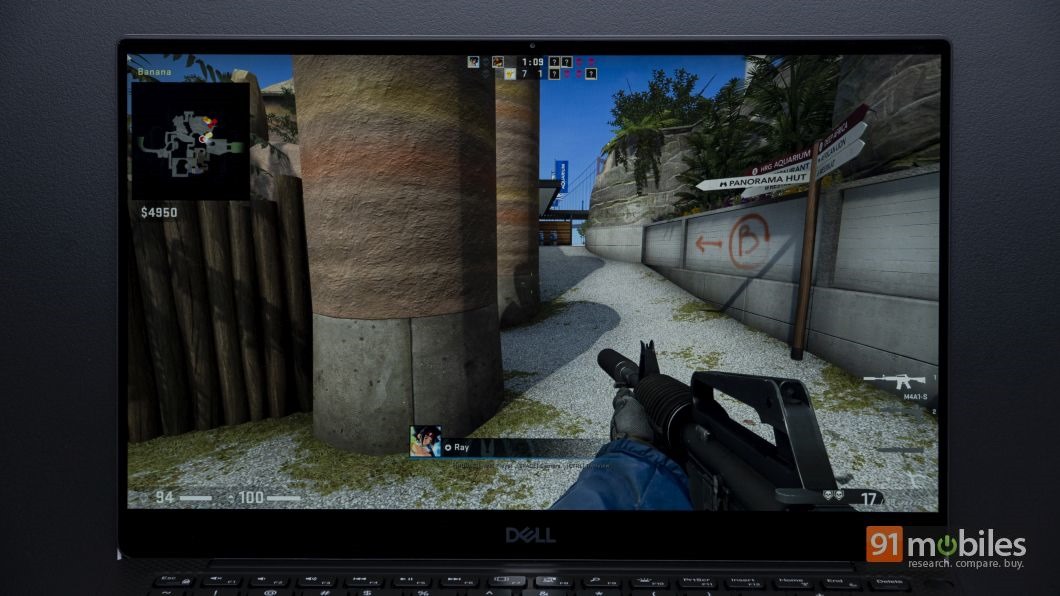 Even better is the fact that the XPS 13 maintains its cool under duress. There was nary an instance where it becomes too hot to handle, with the temperature only increasing at the bottom. With that said, the fans do make quite a noise every now and then, even when you aren't running processor-intensive tasks.
Design and display
The Dell XPS 13 7390 looks as plain as any laptop, and that perhaps makes it all the more alluring. The metallic silver colour at the outside and all-black design lend the device a classy appeal. Add to it the fact that the machine has been built out of a single block of aluminium, and it's as solid as a notebook could be.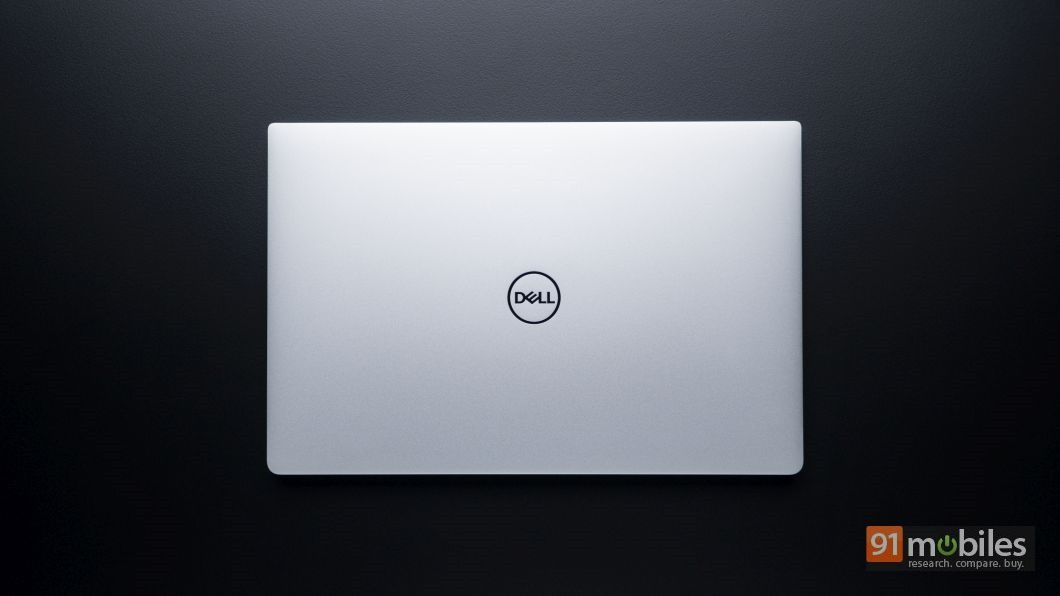 Sadly that makes it seem that the rig is quite heavy. However, considering that it tips the scales at 1.33g, it surely doesn't feel heavy when placed in a backpack or a laptop bag. It's not too thick either, as its waistline measures 11.6mm. The rig doesn't flex, which is a testament to its robustness.
Adding to the premium aesthetics are the super-slim bezels around the three sides of the screen. And yes, this time around, you won't be getting weird shots either due the poor placement of the camera. Dell has managed to place the webcam on its original place. While the bezels on the bottom are thick, they don't look odd and the Dell logo reflects on the hinge which seems like a nice touch.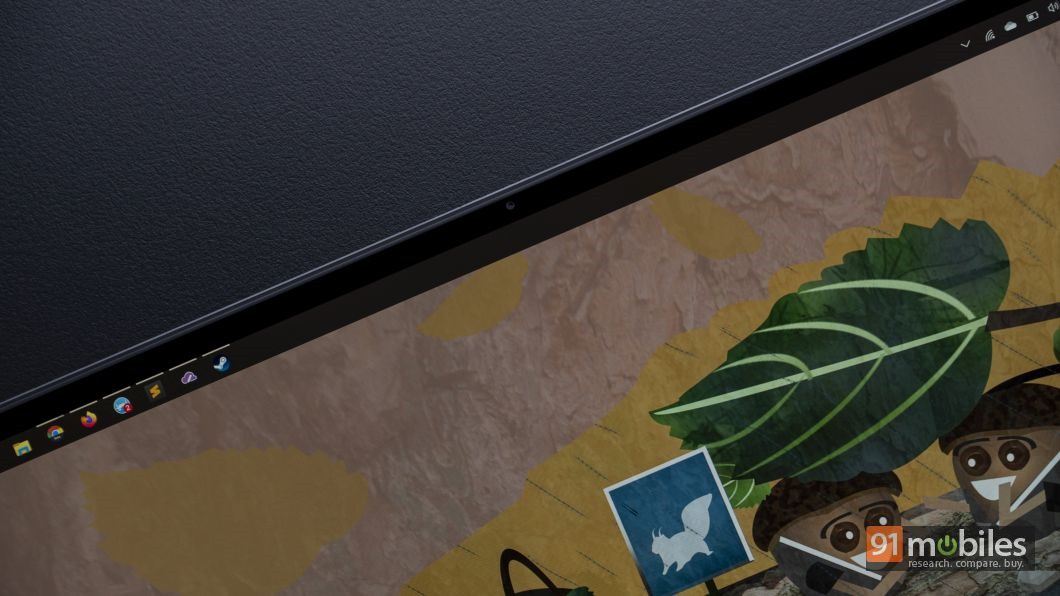 The laptopmaker has also made sure that user experience is quite good; considering the palm rest area is coated with carbon-fibre texture. This not only makes typing a joyous affair, but also ensures that your hands don't need to rest on cold metal, something which will be all the more important in the coming winter season. While my unit featured an all-black hue inside, you can also opt for the arctic white option which looks even classier (the outer lid is clad in rose gold in this case).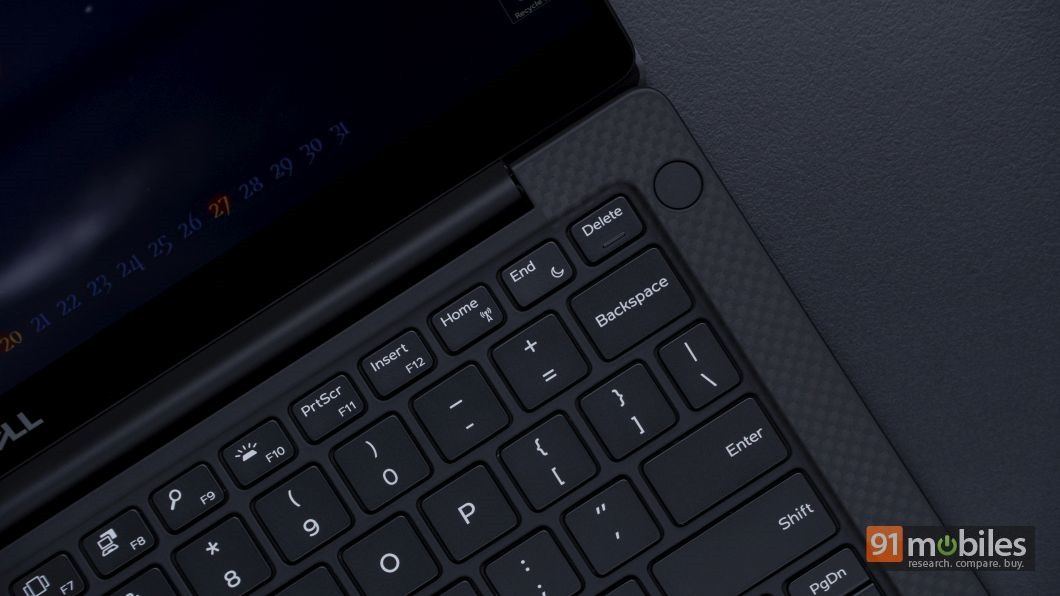 While we'll be discussing the keyboard and trackpad area in the next section, it's worth noting that the power button doubles up as fingerprint reader. It's accurate and quick too and works with a single press. Although for some strange reason, the key doesn't turn on the XPS 13 at times even after multiple presses.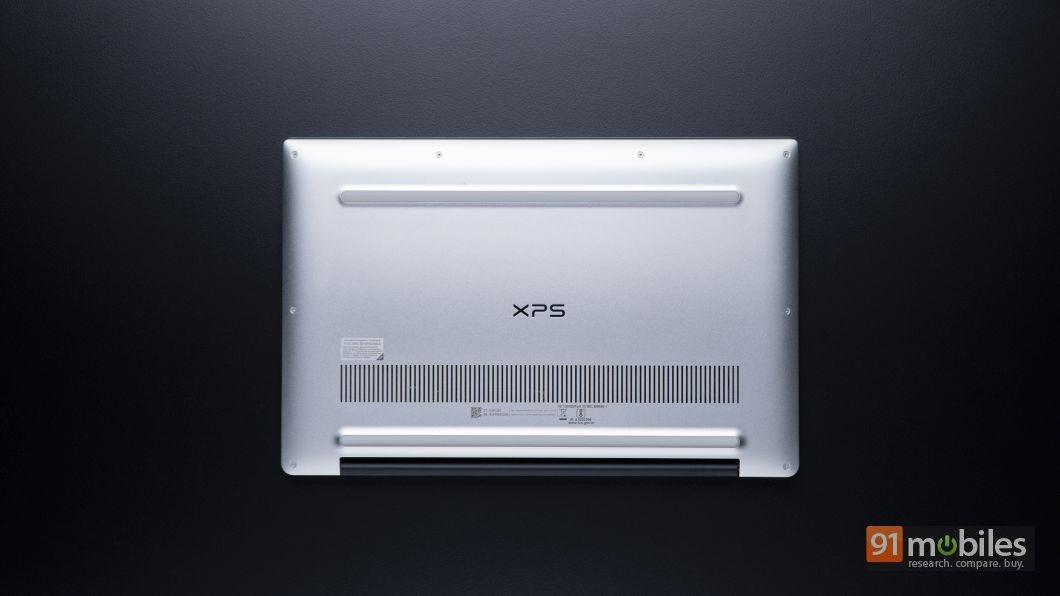 The minimalistic attributes continue in the I/O department too, and yet, I've no qualms. You get three USB Type-C ports, with one of them doubling up as charging socket. And unlike many notebooks these days, you get a microSD card slot too. Of course, there's a 3.5mm headphone interface as well, while the four-level LED indicator on the left spine is quite handy to know the battery status. There's another LED strip on the front of the touchpad that lights up when the battery is below 20 percent.
Another highlight of the XPS 13 7390 is its display. While it doesn't come with an OLED panel, unlike its 15-inch sibling, the notebook comes with a 13.3-inch screen with a sharp 4k resolution. As you could expect, you get crisp visuals with impressive colour output. Add to it the HDR and Dolby Vision support, and watching compatible movies and TV series on Netflix and Prime Video is a delightful affair. Then there's support for Dell Cinema, which tweaks the display to make sure you get even more immersive experience. The display also boasts touch capabilities, and responds to touches and gestures quite fast. Unfortunately, Dell doesn't bundle any stylus to leverage the touchscreen functionality in a better manner.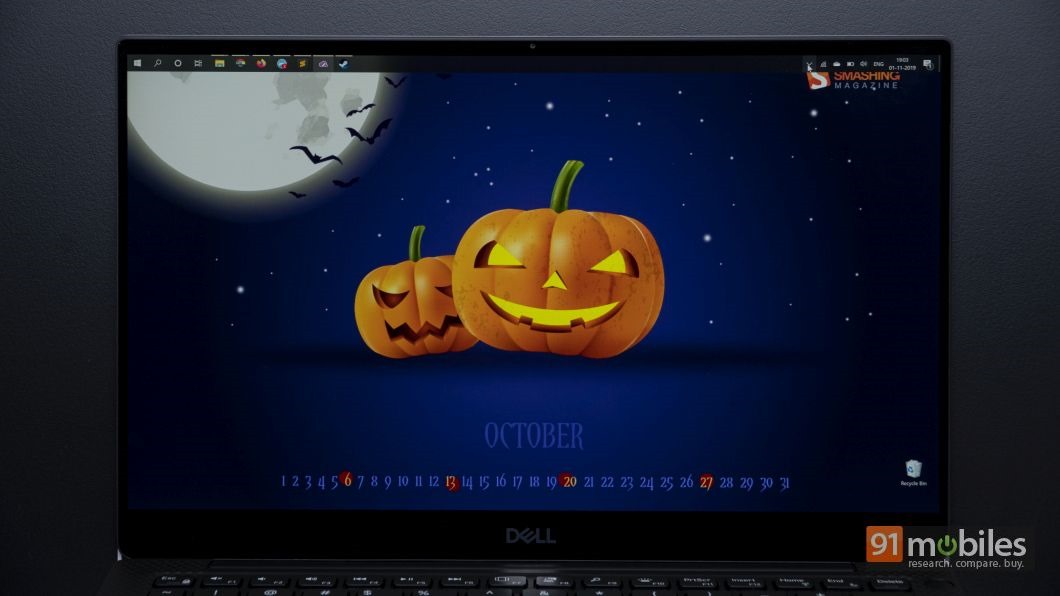 Keyboard and trackpad
The chiclet-styled keyboard on the Dell XPS 13 is well laid out. That means, there's enough space between the keys and they offer decent tactile feedback when pressed. Consequently, typing on the notebook doesn't take too long to get used to and remains quick and accurate. With that said, the placement around arrow keys is slightly odd as you'll be pressing 'Pg Up' and 'Pg Down' keys quite often. The back lighting has two intensity levels and makes it easy to type in dim environments. The Function keys work directly and don't require you to press the Fn button, though I'd have liked to see the brightness control for the display in these buttons itself instead of it being present on Up and Down keys.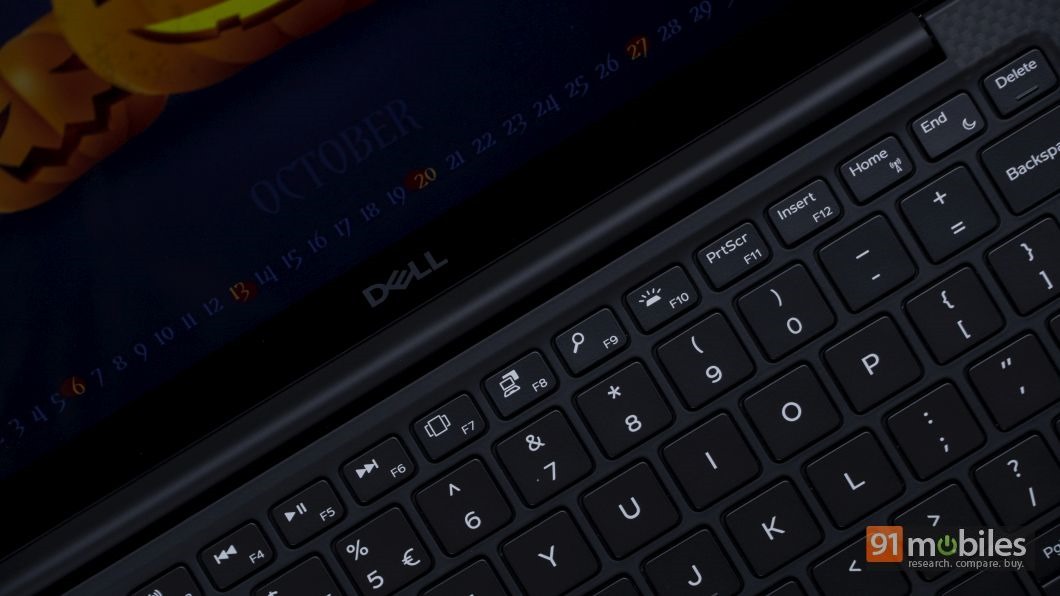 Despite its compact size, the touchpad on the XPS 13 7390 is quite generous in size. It's smooth and responds to gestures too. The precision trackpad has left and right arrow keys which are present in a designated area.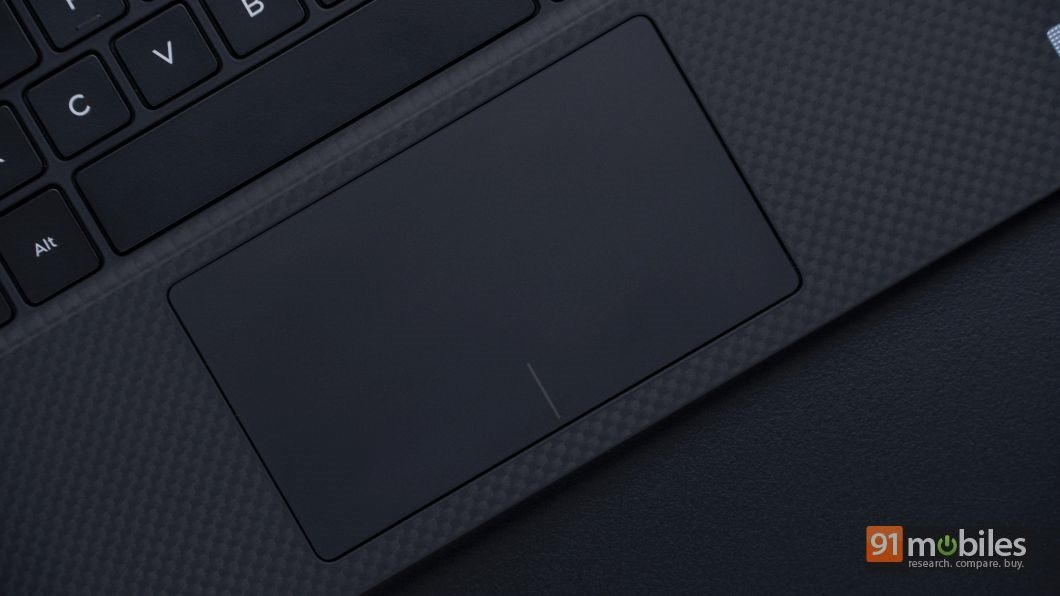 Software, battery and more
Like all Windows laptops, the XPS 13 7390 features Windows 10 out of the box. Dell has also kept the amount of bloatware to the minimum, though there are some first-party apps from the brand itself. Among them, the Dell Mobile Connect is quite useful. As the name suggests, it pairs up with your smartphone and shows messages / notifications directly. While there are quite a few apps allowing you to do this, the company's solution is seamless and works flawlessly.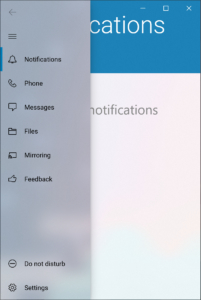 Making the Dell XPS 13 a potent multimedia machine is its speakers. The speakers are a good accompaniment to the 4K HDR-capable display. The output is loud and rich and doesn't shriek at the highest levels.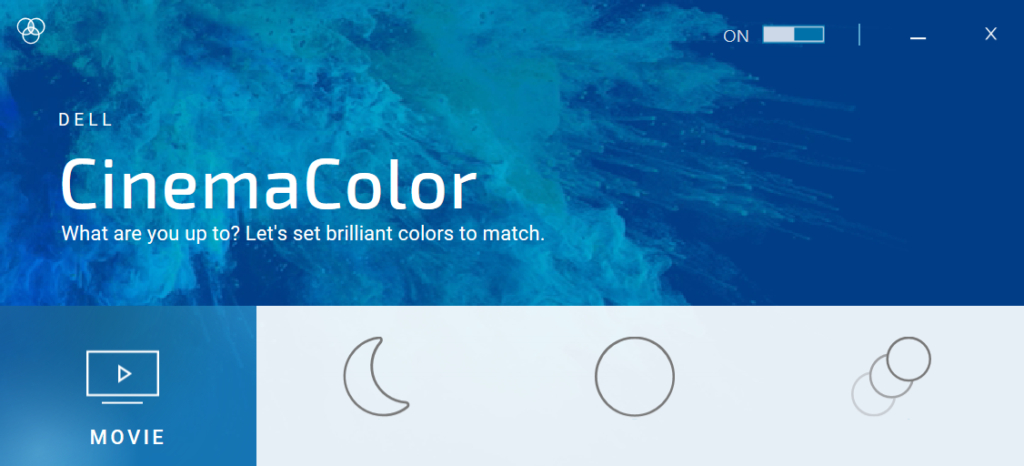 The XPS 13's webcam now measures 2.25mm and thanks to its conventional placement, you won't get shots that are focusing on your chin. Sadly however, the quality isn't anything to write home about. There are a noticeable amount of grain and light flair too.
Fuelling the Dell XPS 13 7390 is a 52WHr cell which ensures that you could easily go out for a half-day meeting with the notebook. In my regular usage, while being connected to an external monitor, the device was able to last around four hours usually. This was reflected by the BatteryEaterPro benchmark too as it drained completely in two hours and seven minutes. Juicing the laptop from 10 percent to fully takes two hours with the bundled 45W adapter.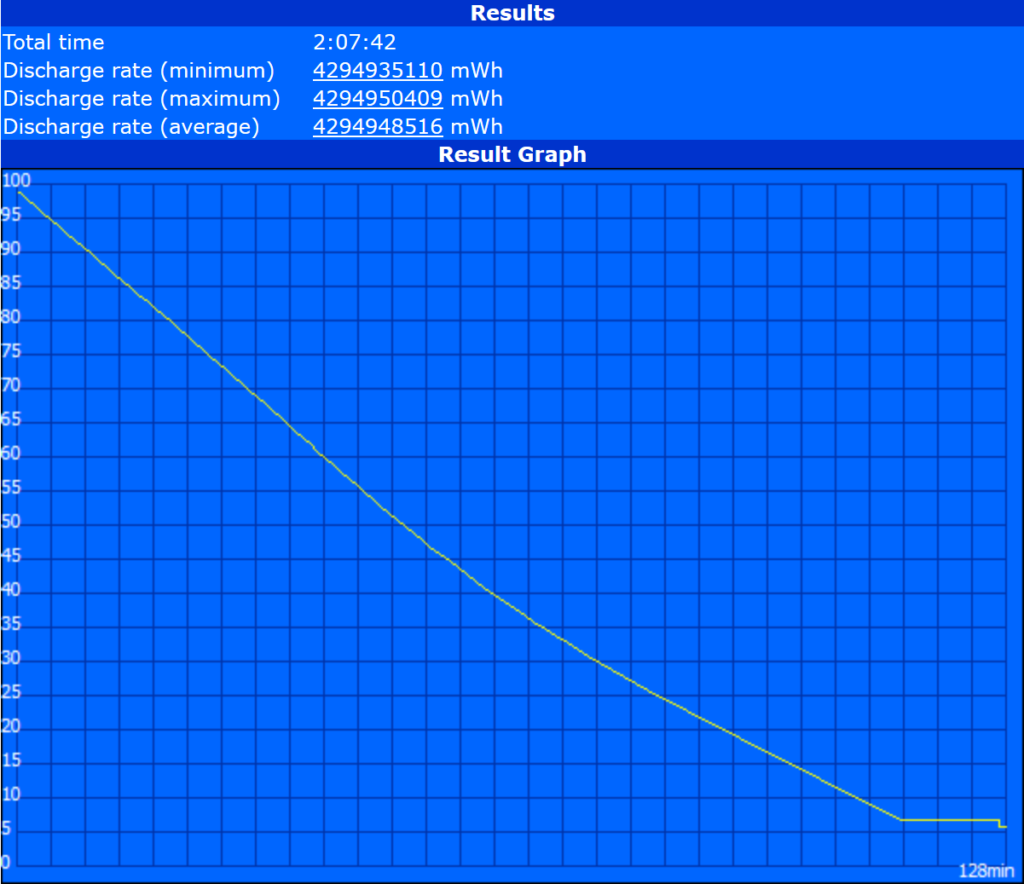 Verdict
The Dell XPS 13 7390 price in India starts at Rs 1,13,990 for the base model with the Core i5 chipset. The higher-end variant that I've reviewed will set you back by Rs 1,73,990. Now, if you're looking for a portable-yet-powerful machine, then you can't go wrong with the XPS 13 7390. It offers a gorgeous display, admirable performance, and good battery life – all packed in a solid aluminium body.
As mentioned above, the benchmark for ultraportable machines is Apple's venerable MacBook Air, but it's evident that the Dell laptop brings much more to the table unless you're specifically looking for Mac OS. But that doesn't mean that there aren't any other worthy Windows-toting options in this price segment. HP's Pavilion x360 not only offers a convertible form factor, but it also is priced lower than XPS 13's i5-powered variant. You could also check out the ASUS ZenBook Duo (review) which comes with a secondary display above the keyboard.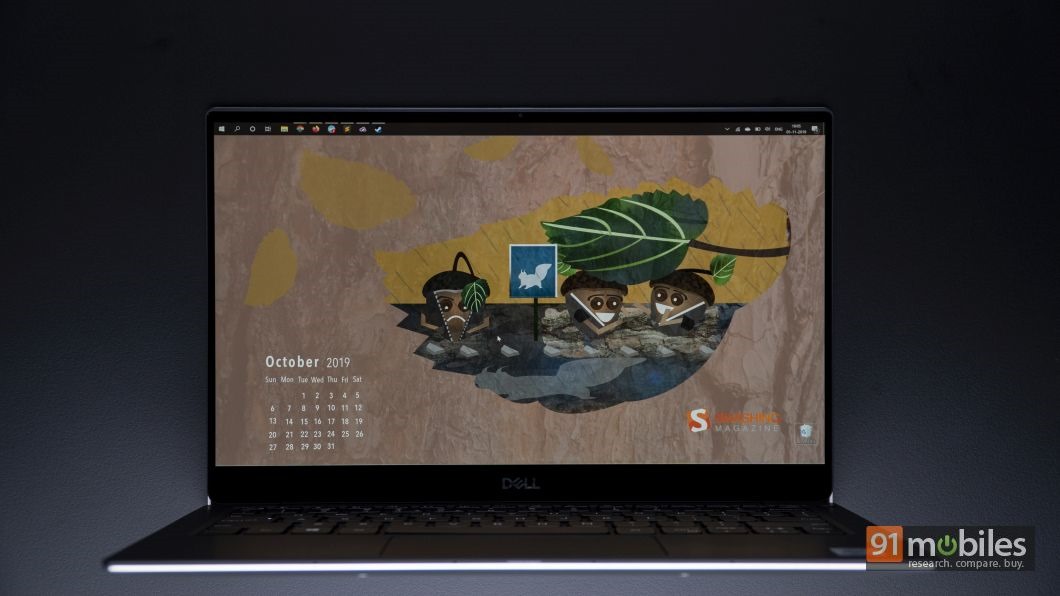 But none of these machines can offer the portability that Dell's XPS 13 7390 offers. Add to it the high-res 4k touchscreen display and a respectable battery backup and it does seem like a go-to choice, if you don't mind paying the premium for such an experience.
Editor's rating: 4 / 5
Pros
Compact design
An immersive bezel-less touchscreen-capable display with 4k resolution
The latest 10th-gen processor under the hood
Good battery life
Cons
The keyboard isn't the best out there
Priced on the higher side
Photos by Raj Rout