"The Nest Hub is a smart display that adds a visual layer to the Google Assistant"
Couch potatoes never had it so good. And being one myself, I can vouch for the fact that nothing else can match the convenience of being able to get things done by plonking your posterior on your fave couch, and issue voice commands. The recently-launched Echo Show 5 is the latest member of Amazon's Alexa-powered smart devices that helps you do just that, and now Google has joined the party by bringing in its Nest Hub (in pictures) to our shores. The Nest Hub (the device formerly known as Home Hub) was originally introduced last year in October, and joins the Google Home and Google Home Mini smart speakers which are currently available to buy in India.
The lowdown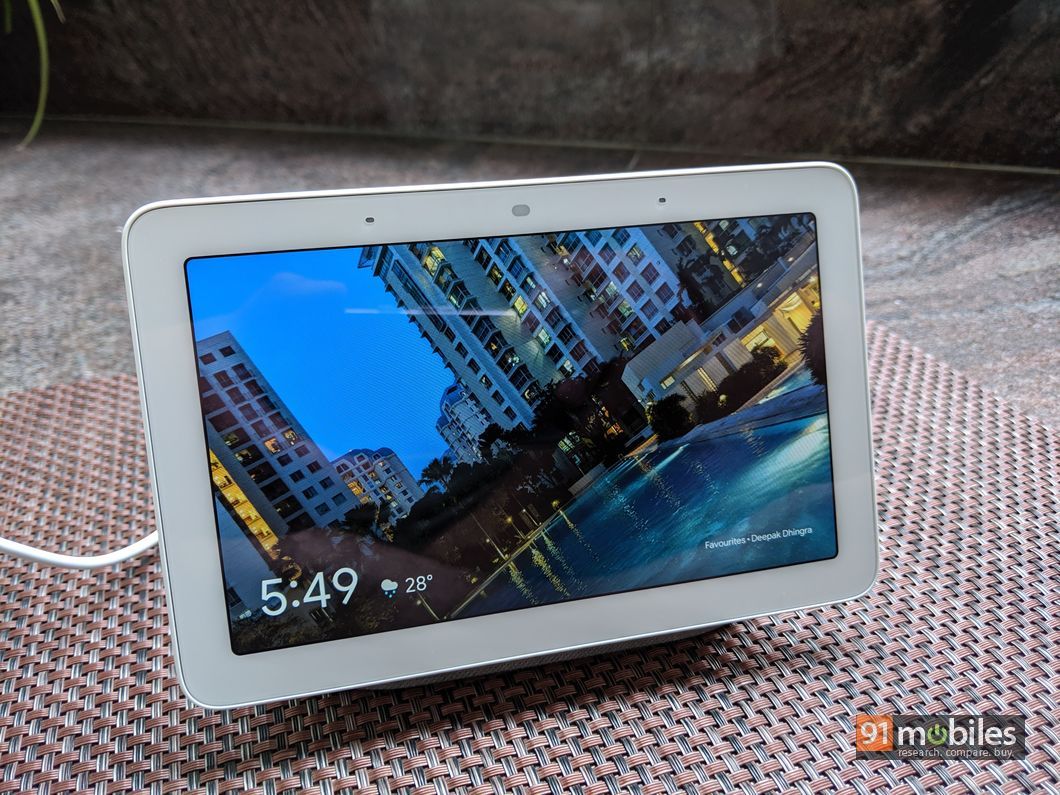 Crudely put, the Nest Hub can be described as a 7-inch tablet slapped onto a Google Home speaker, and draws its mojo from the Google Assistant. The device delivers all of Google Assistant functionality in an audio visual format, thanks to the speaker and the screen. The design is simple – it actually looks like a tablet stuck on to a speaker. The screen faces the front, with the fabric-covered speaker that doubles up a stand at the back.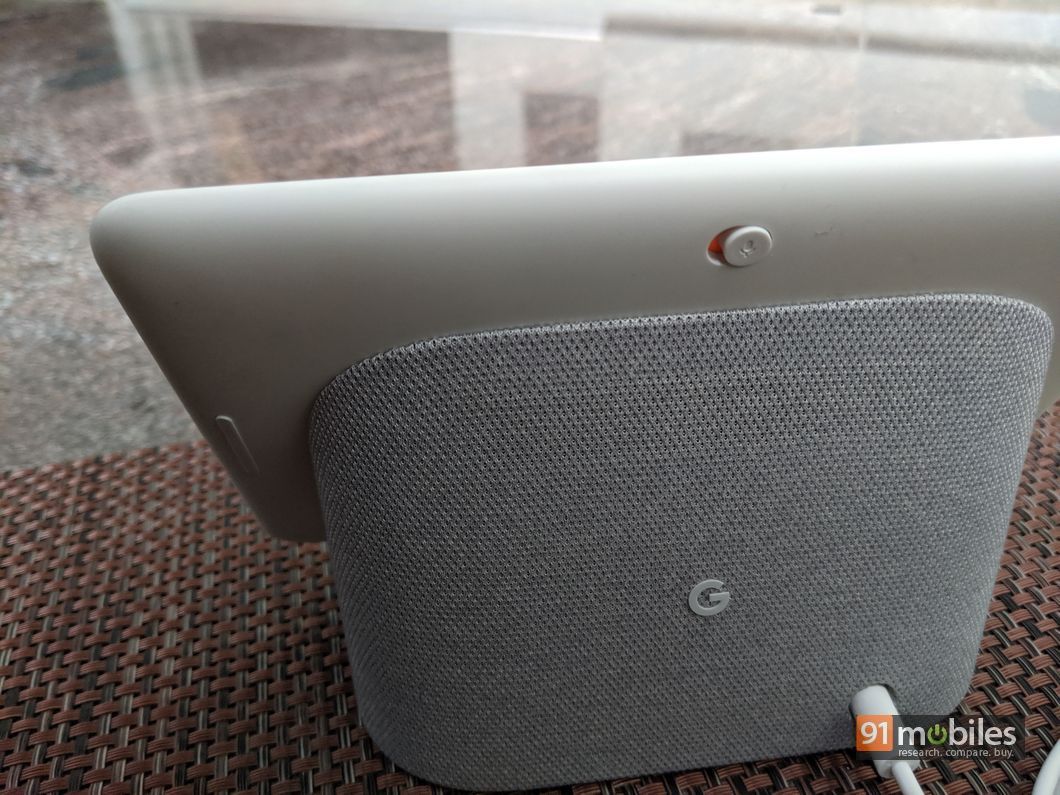 At the back, you'll also find a hardware slider that switches on DND mode, a volume rocker and a power port for the bundled adapter. There's no battery, which means the Nest Hub can't be used as a portable speaker. There's no front-facing camera either… you can use the Nest Hub for making video calls to Google Duo users, but they won't be able to see you.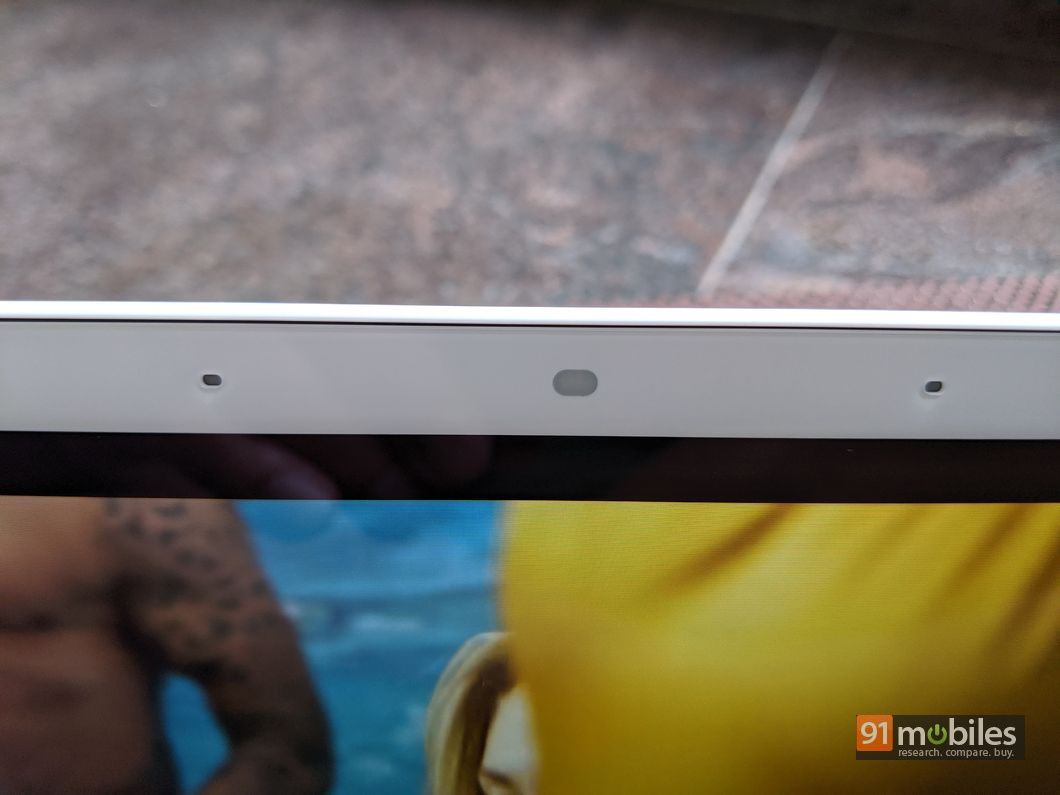 Above the screen, you'll find a couple of mics, along with a light sensor that Google calls "Ambient EQ", and it's every bit as awesome as it sounds. This sensor can adjust screen brightness automatically, and tweaks colour tones based on ambient lighting conditions. Sure, the 7-inch, 1,024 x 600 pixel display is quite capable, but the Ambient EQ takes it to a whole new level. Another useful side effect of Ambient EQ is that the Google Nest Hub display switches off on its own when you get ready for bed at night and switch off the lights.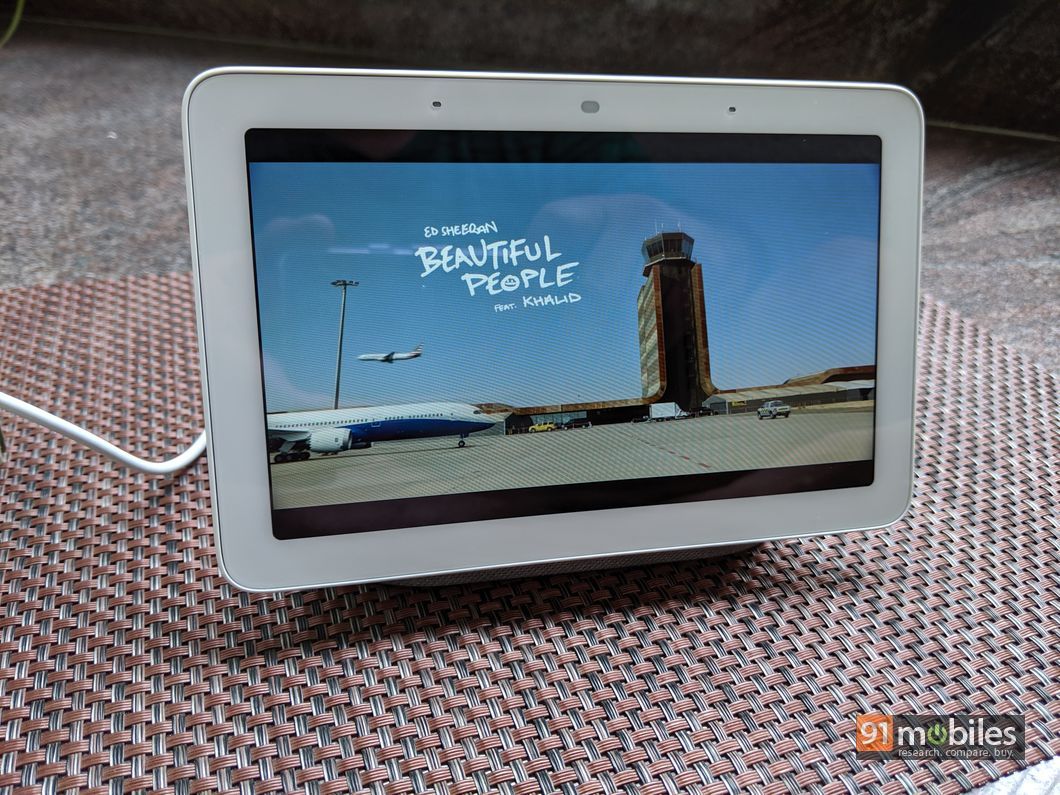 As you might expect from a smart display, the Nest Hub allows you to play music, answer queries, show you your calendar appointments, provide updates on news, weather and commute, and also control compatible smart home devices. And since it has a screen, all these use cases have a visual angle to them. You can play videos via YouTube too, of course… just using your voice, which is something the Amazon Echo Show and Echo Show 5 can't do. Amazon's smart displays let you play YouTube videos via a browser, but voice control isn't available for that. YouTube is a treasure trove of how to videos and cooking recipes, as you know, so the Nest Hub is ideal for the kitchen and for seeking help regarding anything. Music can be played back via YouTube, Google Play Music, Gaana, Spotify, JioSaavn or Airtel Wynk, and you can specify a default service provider out of this list too. And if you have a Chromecast streaming stick or a Chromecast-enabled TV, you can get the Nest Hub to play specific movies or shows (via compatible apps like Netflix, Hotstar etc) on your large-screen TV using voice as well.
The Nest Hub works well as a personal organiser too, displaying your calendar and meeting schedules, flight / hotel / restaurant reservations, shopping lists and more. You can ask it to show you your commute to work, and it even sends directions to your phone.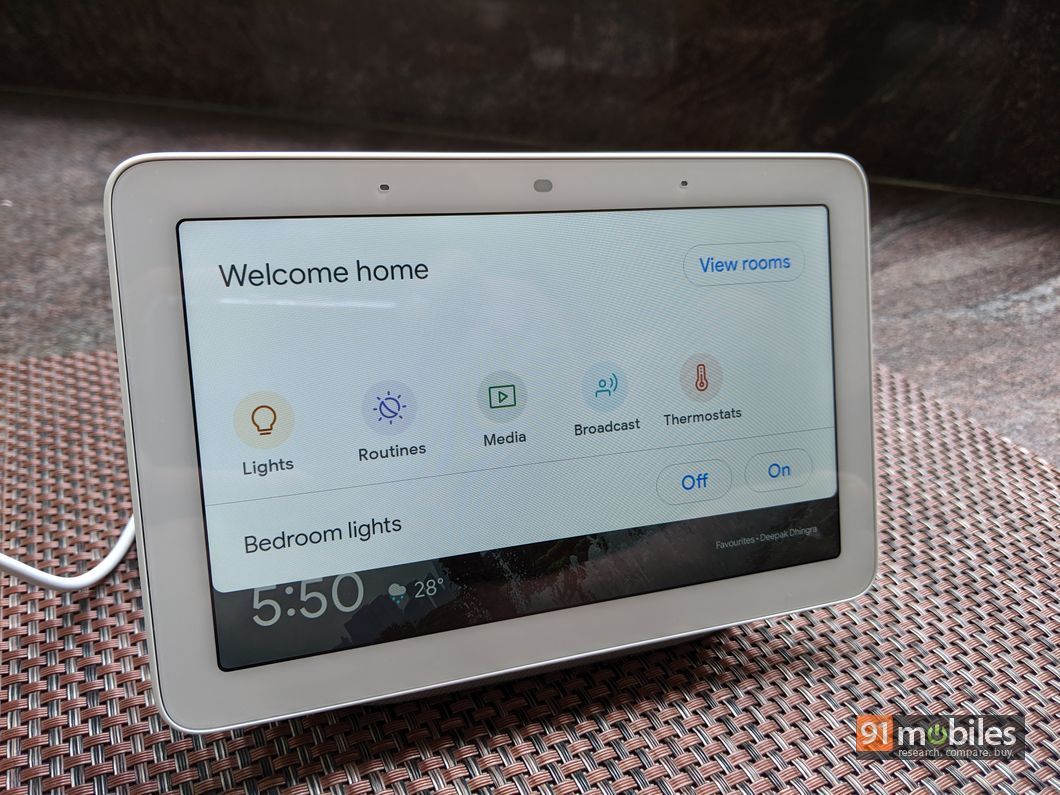 And just like the Amazon Echo Show, the Nest Hub gives you an onscreen dashboard to control smart home devices like cameras, lights, plugs etc, all in one place. If you have any of these devices, you can connect your accounts via the Google Home app, and then use the onscreen dashboard, or your voice, to control them as and when you want.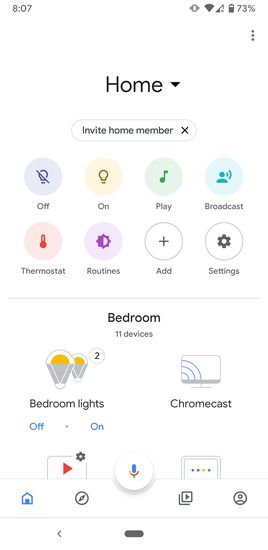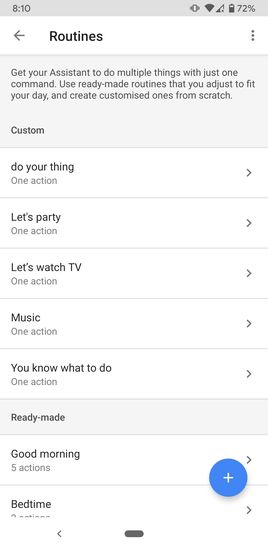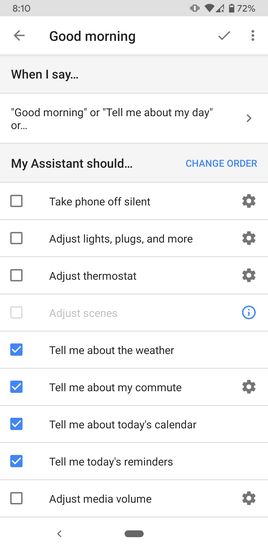 The Routines feature can be used together to string a bunch of commands together, and you can create these from scratch or use the built in ones already listed in the app. For example, saying "hey Google, good morning" triggers a routine that gives you the weather updates, info on your commute, the day's appointments and reminders. Similarly, saying "hey Google, bedtime" prompts you to set an alarm and plays sleep sounds. Google Digital WellBeing features are built in too, so you can filter out explicit content and set times at which the Nest Hub won't respond to commands.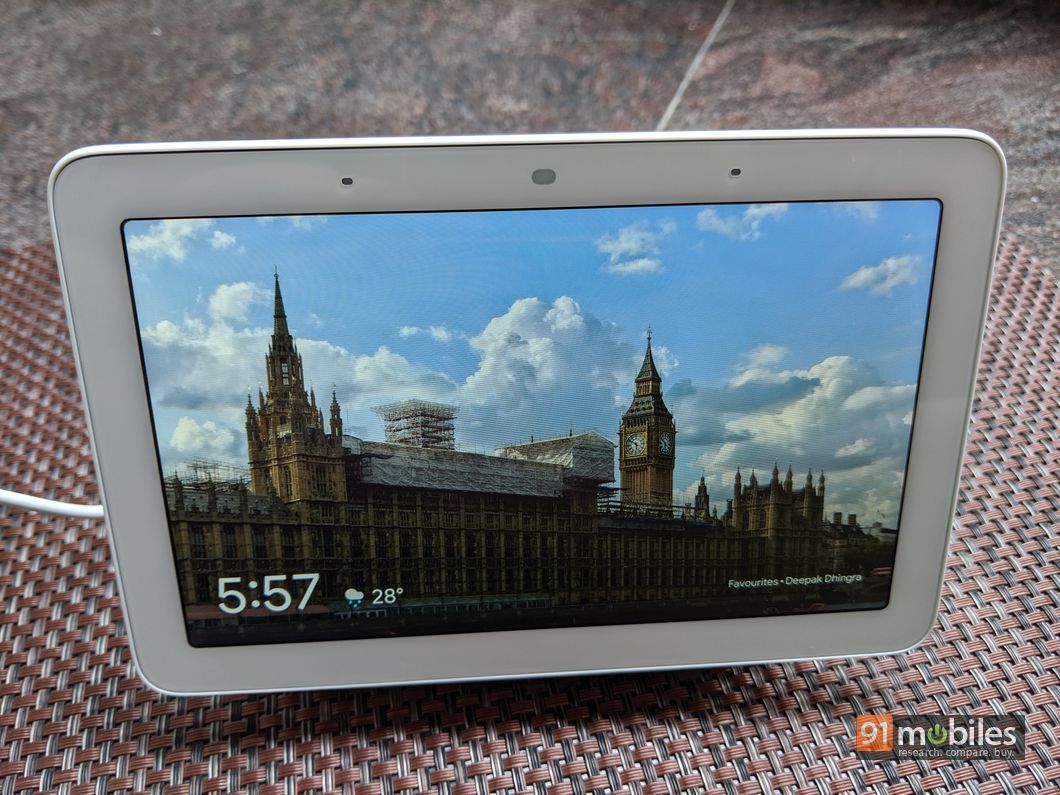 As is evident, the Nest Hub offers a slew of entertainment and smart features. However, one of my favourite features is the Ambient Mode that turns the device into a digital photo frame. The Ambient mode options also include displaying a full screen clock (you can choose from a few built it watch faces), or artwork and curated images off the web. However, you can also create a slideshow of selected memories using images from your Google Photos. You can choose specific albums, your favourites, selected people and pets or recent highlights for this. The Amazon Echo Show and Echo Show 5 also have a similar feature, but it's limited to your Facebook albums, and since I'm not much of a Facebook user, the feature isn't useful for me. But the Google Nest Hub works beautifully, and has now found a permanent place on my bedside just because of this. On the flip side, I think the audio quality does leave me wanting for more. Since there's no 3.5mm line-out, the only option to improve audio quality is to connect the Nest Hub to a decent-sounding Bluetooth speaker.
Verdict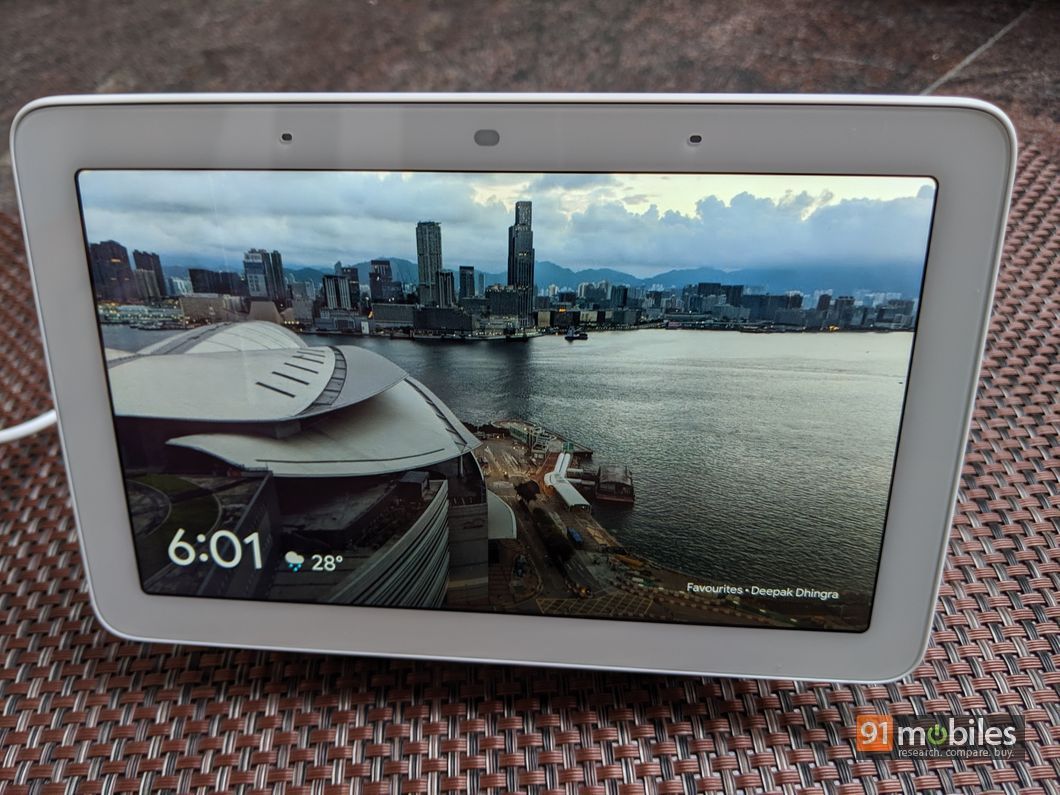 The Google Nest Hub is priced at Rs 9,999, which is a tad bit higher than the Amazon Echo Show 5 (review). Choosing one between the two is tricky. The capabilities of these devices depend on the functionality offered by the respective voice assistants, and in general, I'd say that the Google Assistant is smarter and 'knows' you better, while Alexa can be a little more fun, and thanks to the thousands of skills at its disposal, more versatile too. In fact, I'd say that by virtue of name alone, Alexa seems to have a little more character as compared to the boring-sounding "hey Goggle" or "ok Google" voice commands. In terms of pure hardware, the Google Nest Hub has a better and bigger screen, but the Echo Show 5 scores in terms of audio quality and thanks to its 3.5mm audio out, also in terms of flexibility of being able to connect to external speakers. You'd also need to figure out which device works better for you based on the services and ecosystem you're already part of. For example, if you're an Amazon Prime member, an Echo Show 5 might serve you better since you can make use of Prime Video and Amazon Music. On the other hand, if you've subscribed to YouTube Premium and / or Google Play Music, the Nest Hub might be a better choice.
To sum it up, the Nest Hub's audio quality isn't its strong point, but that apart, the device is a solid addition to your home if you're looking for a voice assistant that's really smart and help you organise your life better with just simple voice commands.
Editor's rating: 4 / 5
Pros
Gorgeous display with Ambient EQ
Personalised results
Photo slideshows from Google Photos
Digital WellBeing features built in
Cons
Sound quality could have been better
Lacks camera for video calls
No 3.5mm audio out
Doesn't come cheap