Highlights
The Pixel 4a captures excellent stills in daylight and indoors
Night Sight works well, but competition has caught up over the years
OnePlus Nord captures sharper and brighter selfies
Google famously avoided the trend of offering multiple cameras on its smartphones for many years until Pixel 4 came out with a dual-camera system. The company believed a single camera sensor was enough for most people if that camera could work well for all scenarios. So, you won't find a macro lens or a mono lens on a Pixel phone as you would on pretty much every other smartphone these days. Indeed, with just a single rear camera combined with Google's software wizardry, Pixel phones have managed to outshine the competition for years. This is probably why the company didn't feel the need to offer more than a single rear camera sensor on the mid-range Pixel 4a.
We're still working on our full Pixel 4a review where we will talk about the performance, display, battery life, and so on. This review solely focuses on the cameras on the Pixel 4a. The smartphone offers a single 12.2MP dual-pixel rear camera that supports dual-pixel phase detection auto-focus and 1.4-micron pixels. At the front, the Pixel 4a is equipped with an 8MP fixed focus camera with f/2.0 aperture. We tested both the cameras in a variety of scenarios and we even compared the phone with the OnePlus Nord (review) and the Apple iPhone SE (review) to see how it stands. Here's what we found.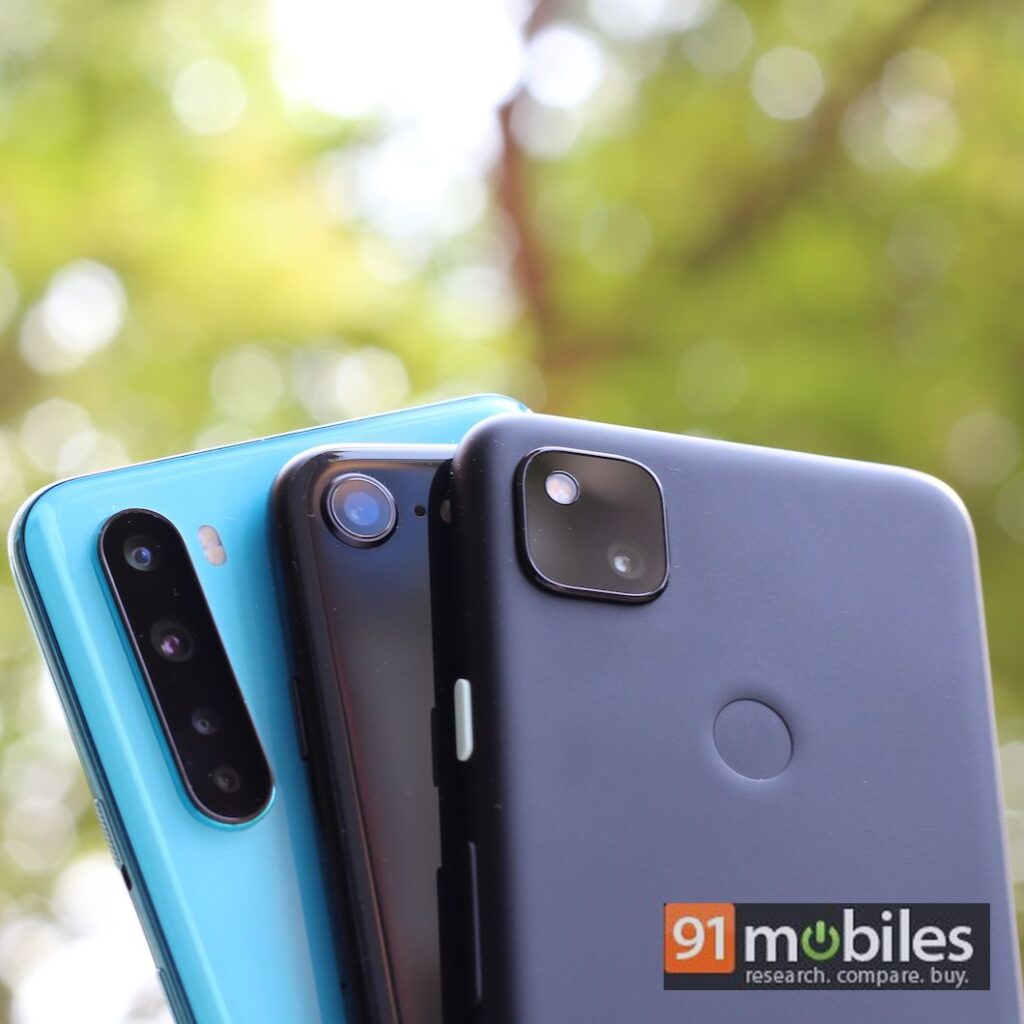 Daylight
The Pixel 4a absolutely nails photos in daylight scenarios. No matter what you point and shoot at, you will be certain to capture photos with true-to-life colours, excellent dynamic range, and contrast. The 12MP sensor won't offer the best sharpness if you crop the pictures, but we were pleased with the photos that were captured in general. Close up shots of flowers look clear with natural-looking colour reproduction. A similar close-up shot with the OnePlus Nord results in oversaturated colours and better sharpness, which some users might actually prefer over the Pixel 4a's more realistic colour reproduction.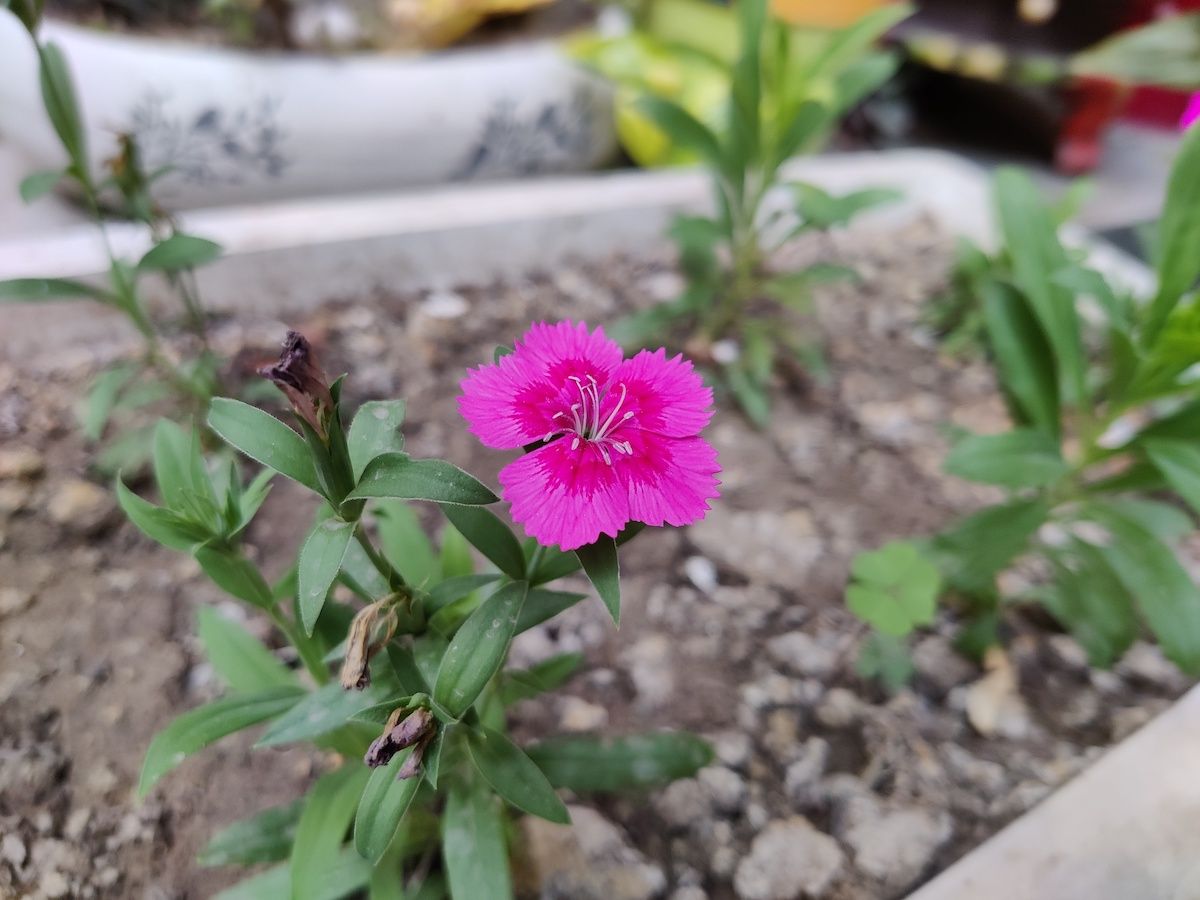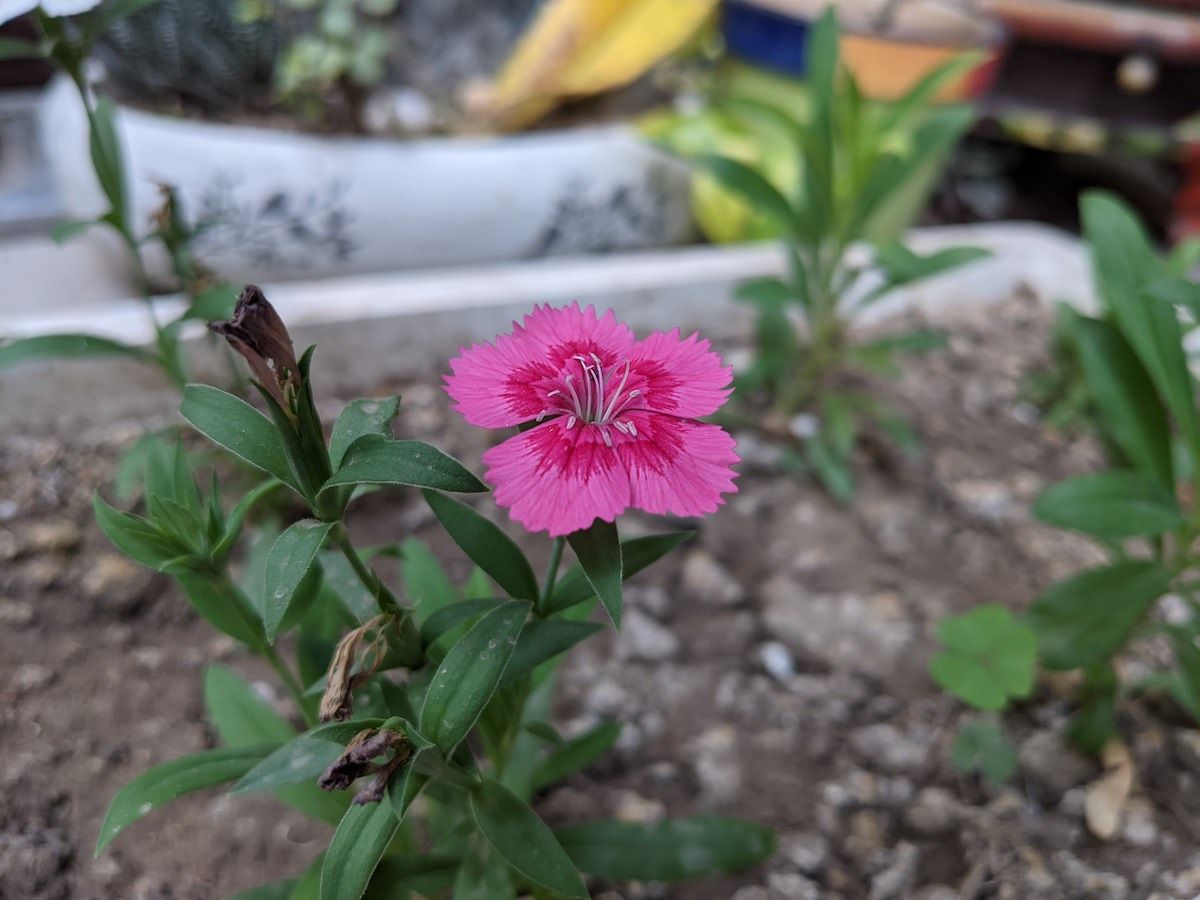 An important point to note is that the Pixel 4a takes a while to process any image that you capture, which means you do have to wait several seconds after clicking and opening the picture for it to process and give you the final result. And the wait is usually worth it!
In good lighting conditions, the Pixel 4a and iPhone SE are comparable as both offer natural colours and good dynamic range. Both the phones also have fast autofocus and we were able to capture steady and crisp photos more often than not. These are perfect examples of simple point and shoot camera phones with no frills.

Indoors
The Pixel 4a does a fantastic job when it comes to indoor photography, capturing bright and accurate lighting, excellent colour reproduction, and dynamic range. Google's machine learning algorithm doesn't boost saturation levels nor does it try to colour-correct, leading to pleasing and true-to-life colours. In one instance, I tried to capture my room with my Mi Bulb set in a sepia hue and the Pixel 4a was able to capture the colour perfectly, while the OnePlus Nord turned the light completely white.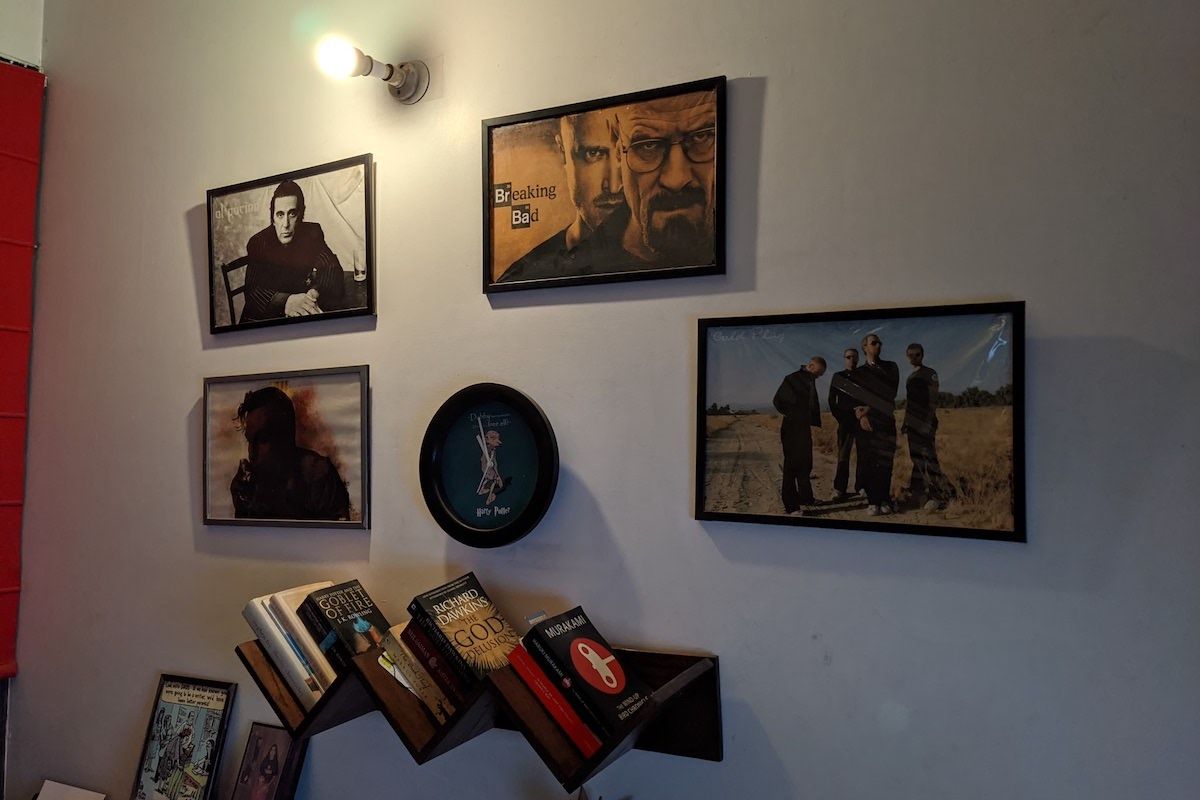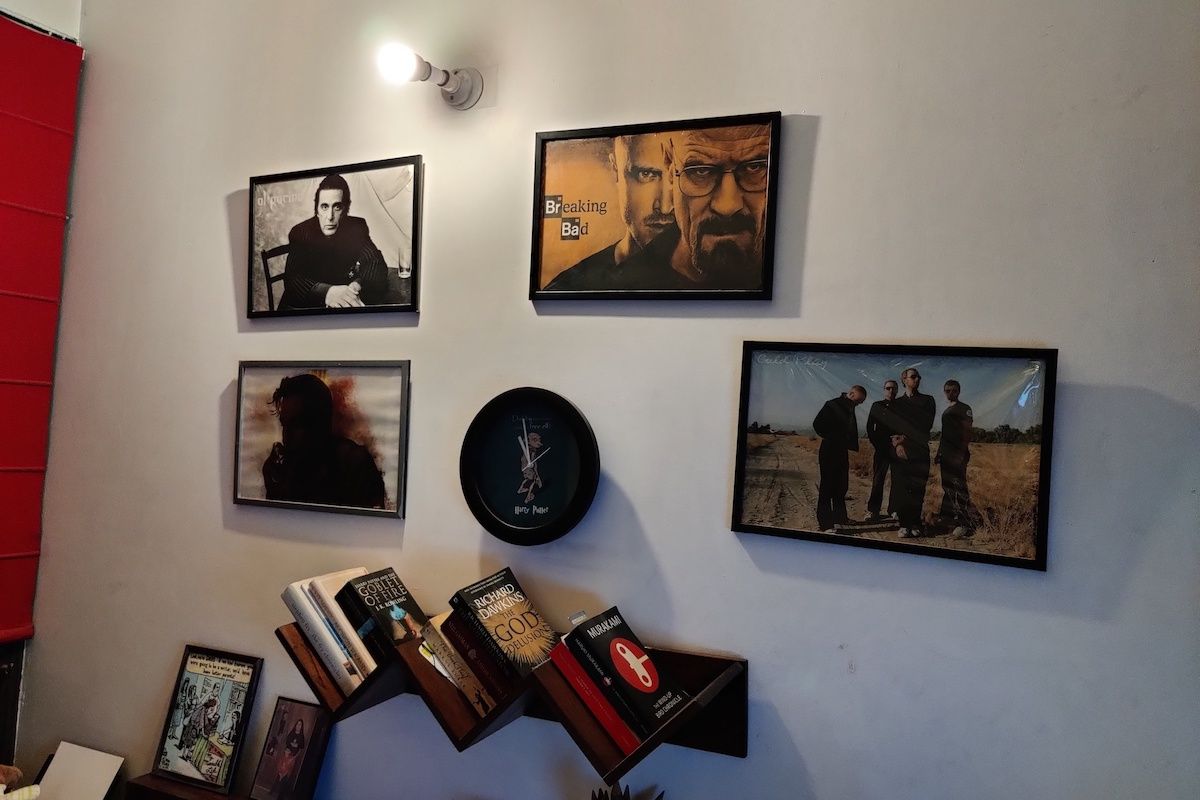 In the indoor low-light shot below, the Pixel 4a with Night Sight crushes the iPhone SE, which does not come with a long exposure mode. Pixel's image looks brighter and more colourful while the iPhone SE's shot looks plain dark and dull. This is a good example of what Google's low-light algorithm can do.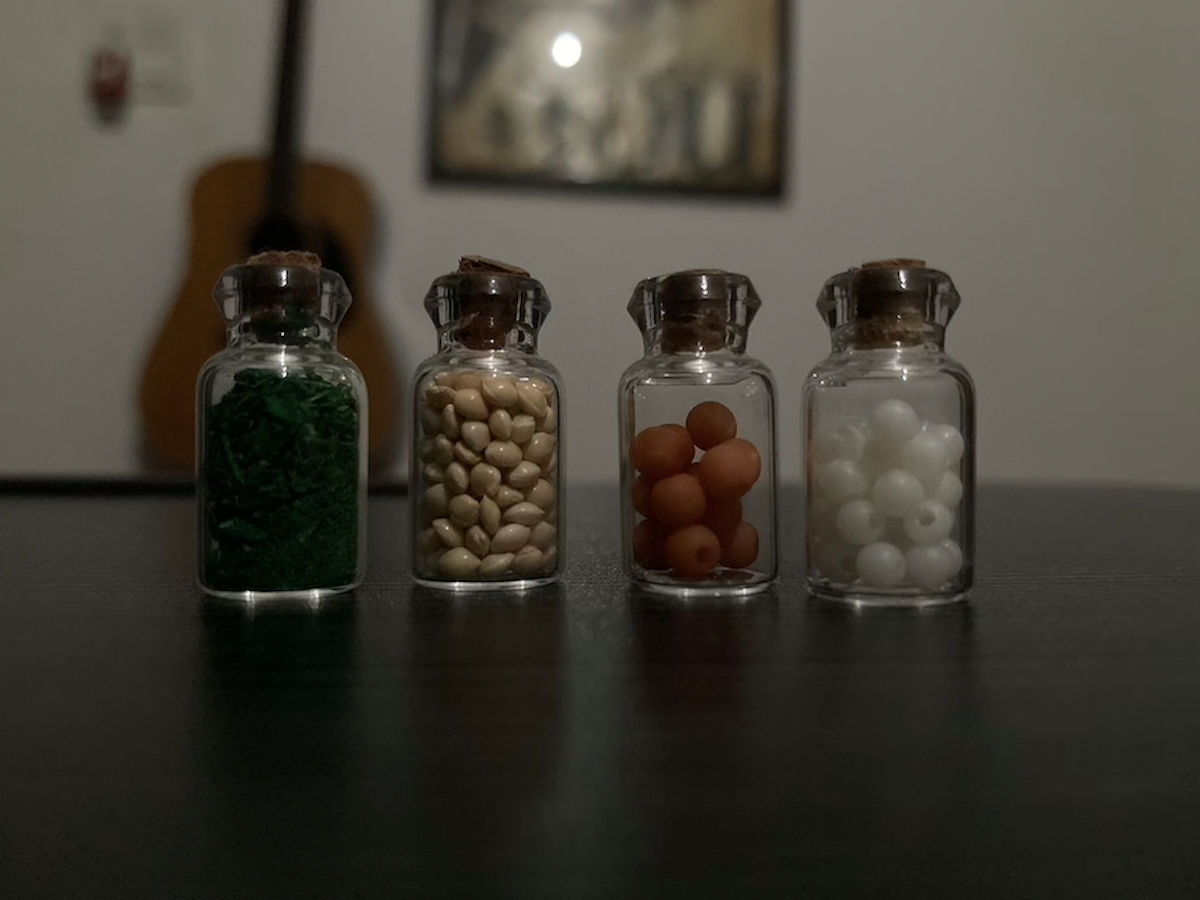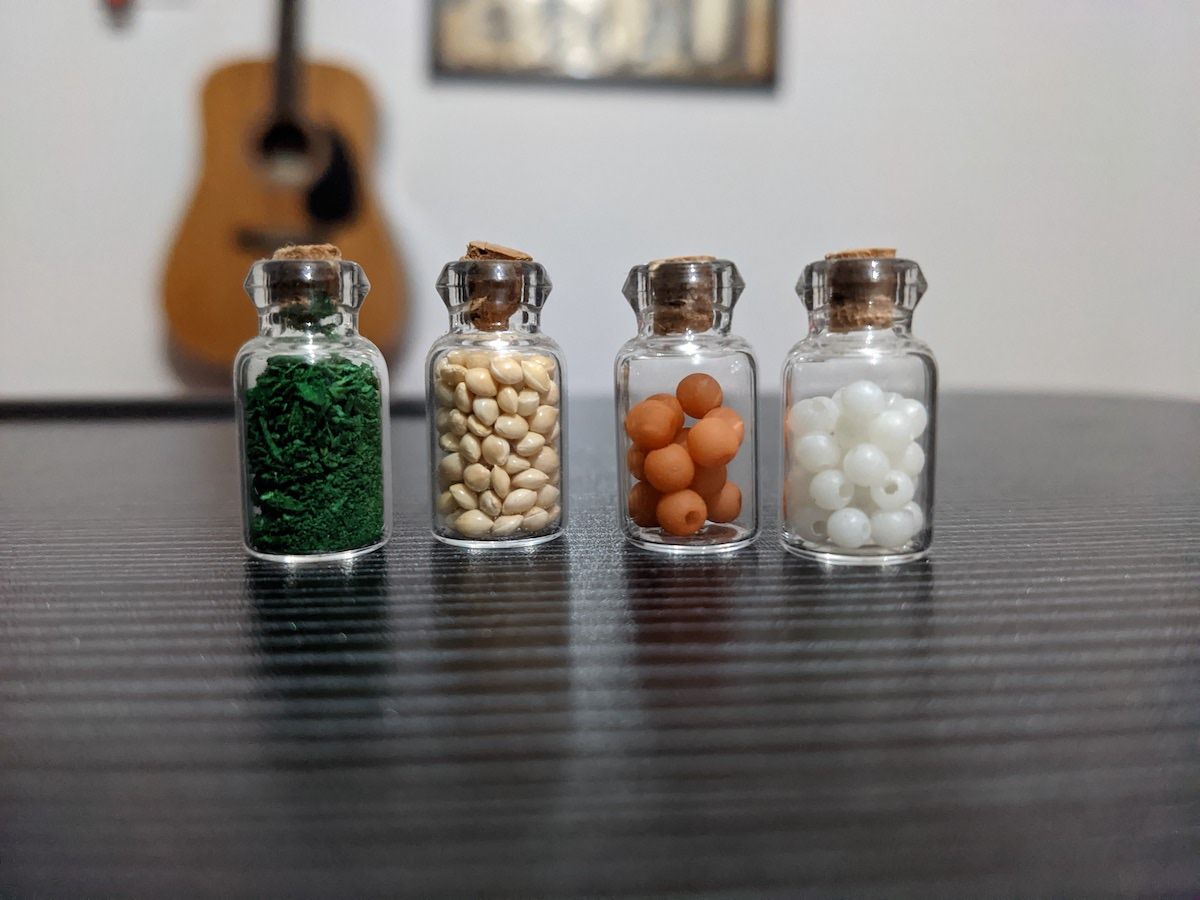 Low-light
Google has been able to deliver some exceptional night photos on its Pixels phones with the help of Night Sight, the company's long-exposure mode that uses software algorithm. Night Sight was seen as a breakthrough in low-light photography a couple of years ago. While it largely makes use of Google's AI chops, a high-end chipset's ISP can definitely help in getting better shots. The Pixel 4a's Snapdragon 730G doesn't quite back Night Sight the same way, but the feature still works extremely well.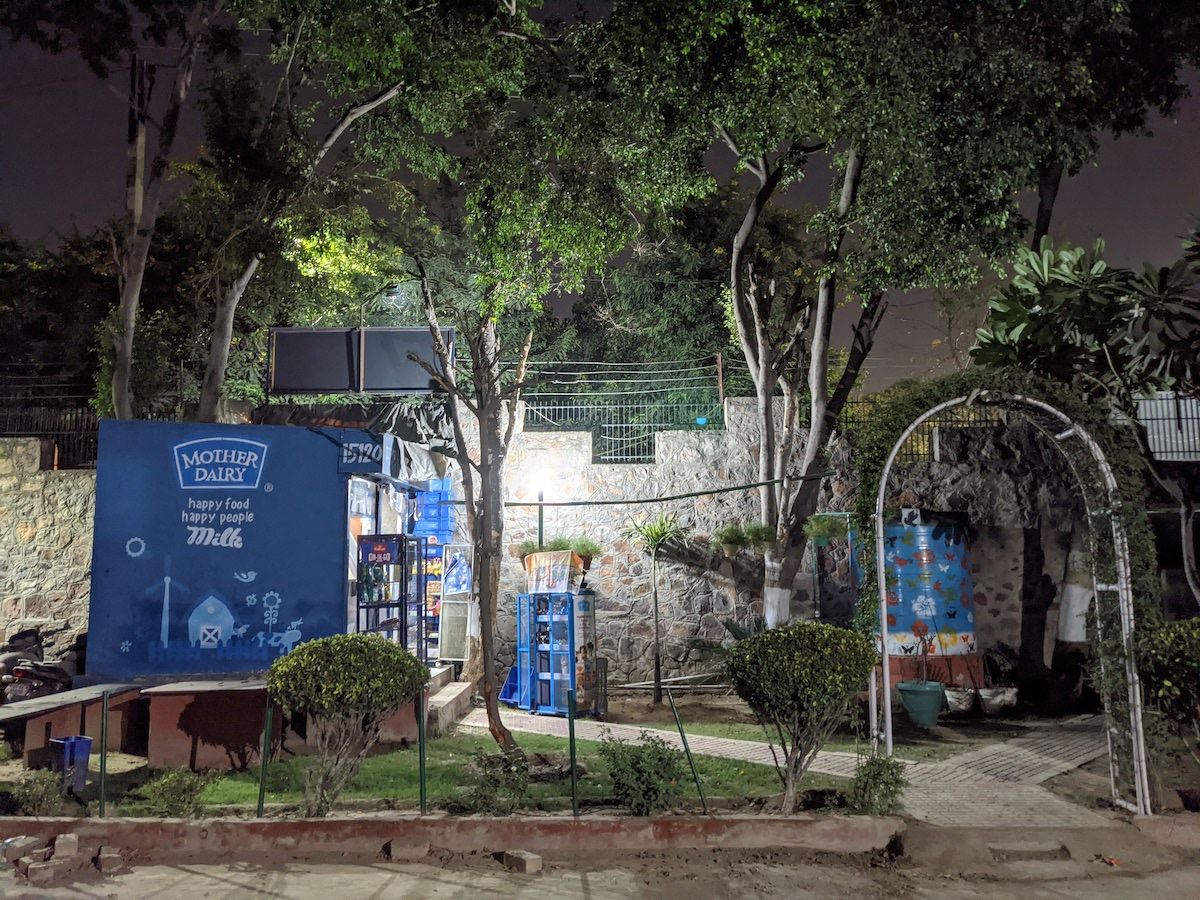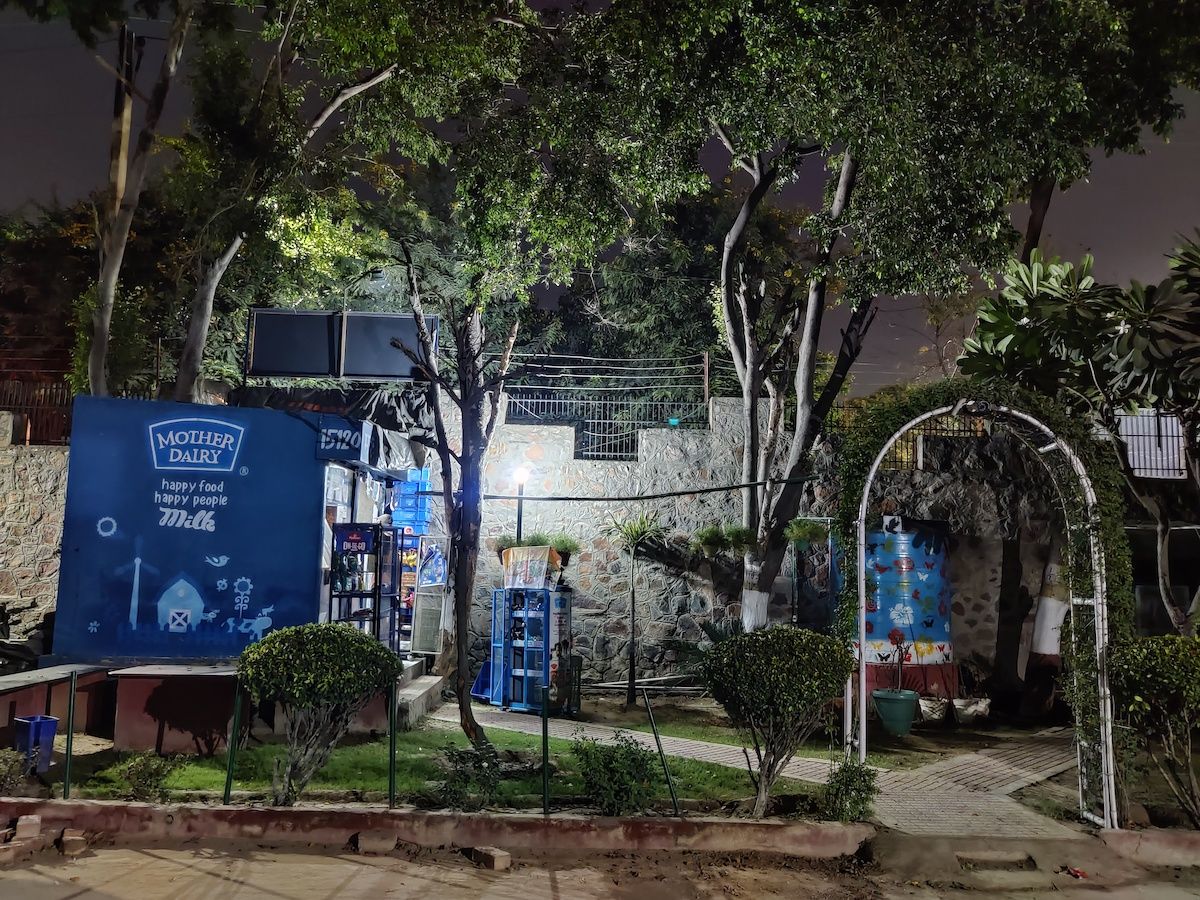 Without Night Sight, you will see a lot of noise fill up the viewfinder in low-light conditions. In such a situation, Night Sight can dramatically change the image by reducing noise, adding brightness and colour to give you a brighter and clearer photo. That said, we found that even the Night Sight feature struggles to resolve blown-out parts of an image such as the light from a room or a brightly-lit sign. We found the OnePlus Nord's Nightscape performs better in such cases.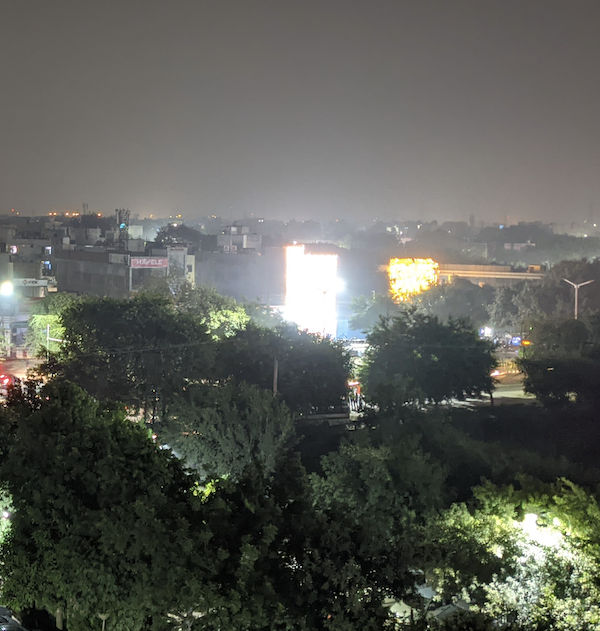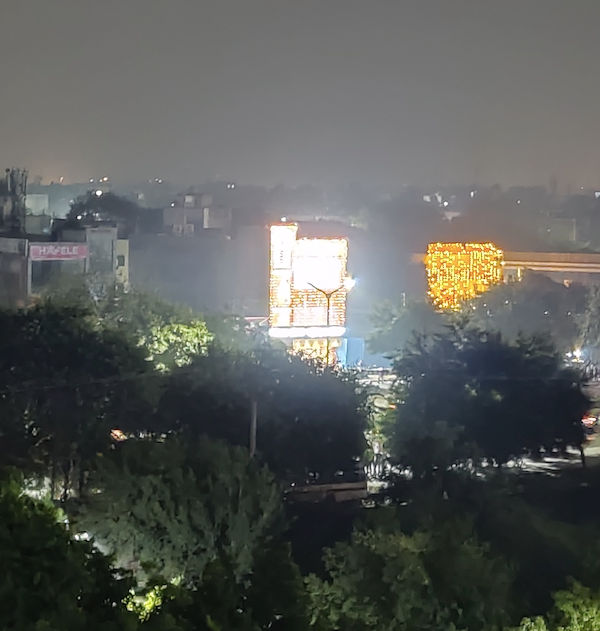 Personally, I wasn't extremely blown away with Night Sight the way I was a few years ago and this is mainly because the competition has caught up in a big way. Check out the low light comparison shot between the Pixel 4a and the Nord. The Nord offers a brighter and more saturated image. But what's more impressive is the details the Nord is able to capture when cropping the image, which is where the Pixel 4a loses out quite a bit.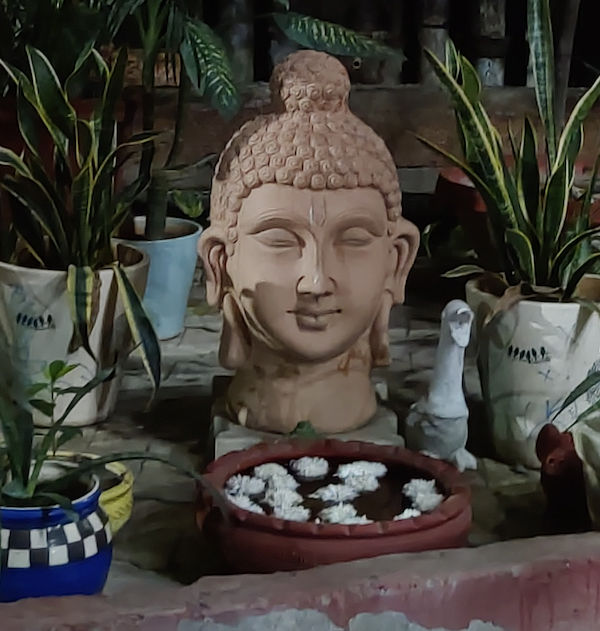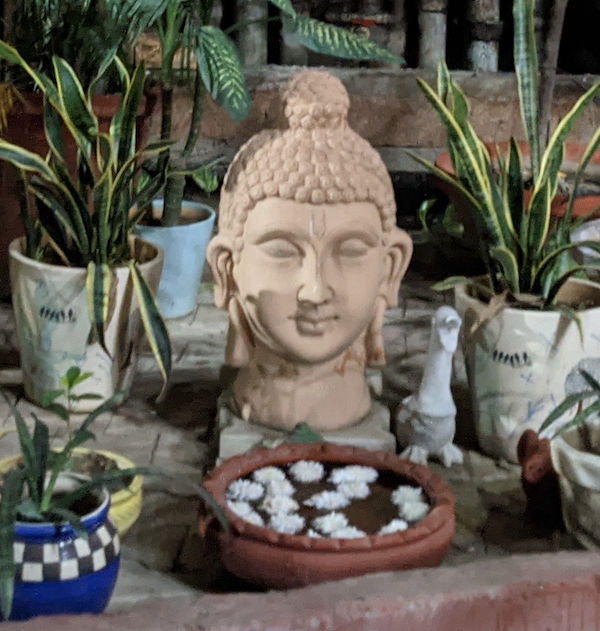 Selfie
When it comes to selfies the Pixel 4a's front camera has a wider field of view, which lets you capture more in your frame even though it can sometimes look as though your hand has elongated. Selfies from the Pixel 4a can look warmer and often under-exposed, which some may like while others may feel to be a bit dull. In comparison, a selfie captured using the OnePlus Nord's 32MP front camera looks crisper, brighter, and arguably more pleasing.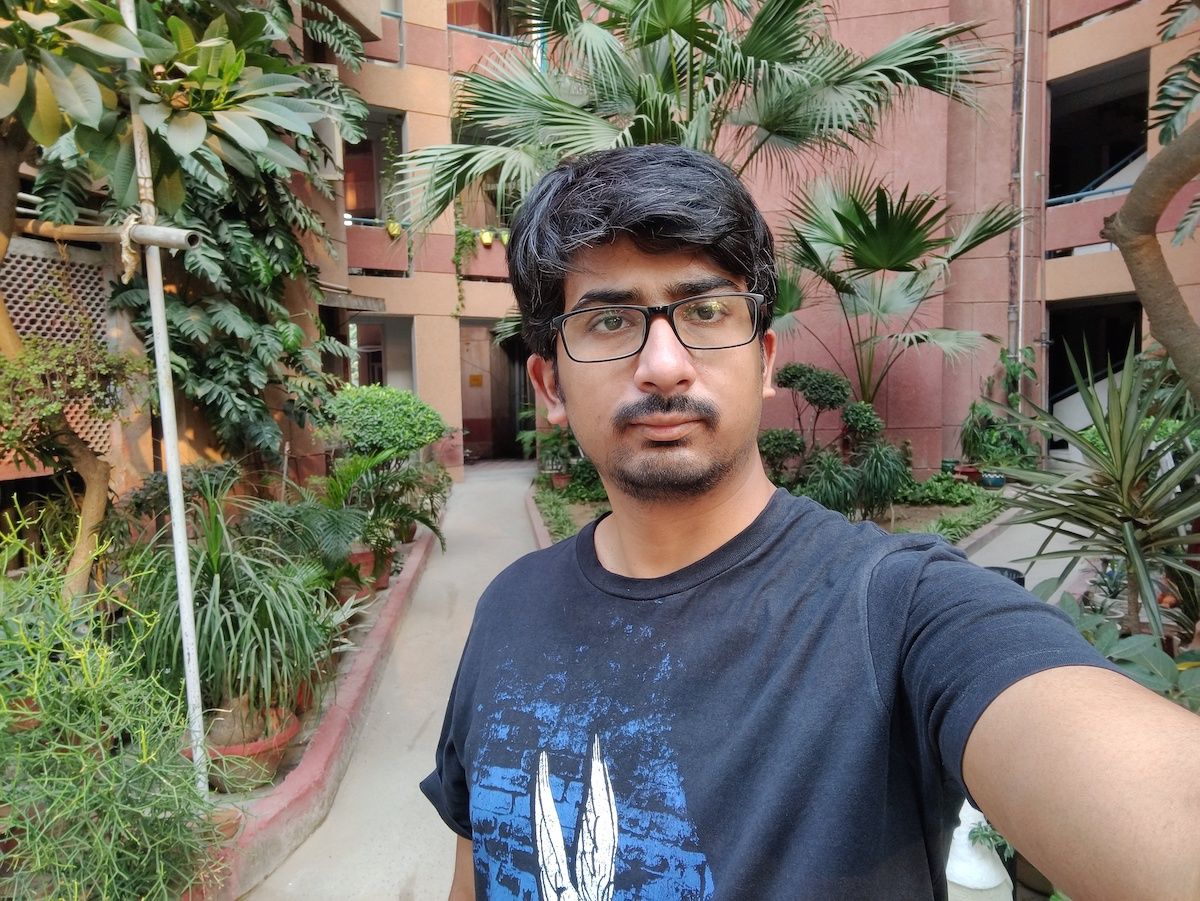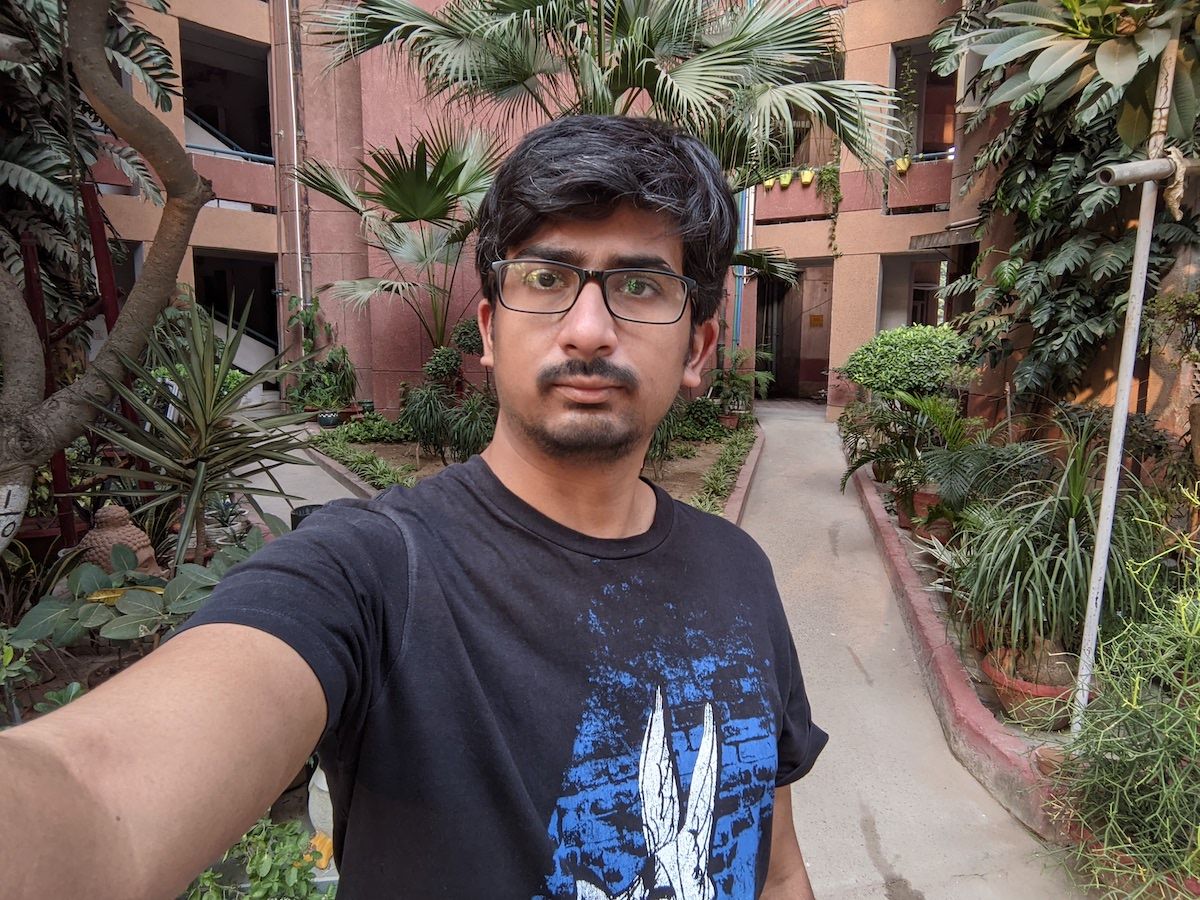 Even the selfie portrait mode is nothing spectacular on the Pixel 4a. While the background blur looks pleasing, the Pixel 4a does suffer from consistency much like any other smartphone. You will notice some spots around the subject where the blur effect is either non-existent or too aggressive.
Video
The Pixel 4a's rear camera can shoot 4K video at 30 fps and 1080p video at up to 60 fps, while the front camera can shoot 1080p videos at 30 fps. Videos captured using the rear camera look pleasing on a bright and sunny day with good dynamic range and stability. We found the iPhone SE still takes the lead when it comes to shooting super stable videos with good dynamic range and contrast, but the Pixel 4a is no slouch as well. The Pixel 4a performs better than the OnePlus Nord in videos as we noticed flare issues and shakiness while recording videos using the latter.
Verdict
Google doesn't rely on camera hardware as much as it does on software. So, while the Pixel 4a doesn't offer a high-res 48MP or 64MP sensor, it can get the work done with just a 12MP camera and a lot of help from Google's software. The Pixel 4a is a great camera phone, possibly among the best in the segment, if you're not a fussy user. By fussy we mean someone who needs a wide-angle or a macro lens just for the sake of variety. The Pixel 4a won't give you any of that. What it will give you is a single great camera.
In our testing, we found that the Pixel 4a delivers exceptional photos in daylight and indoors with plenty of clarity, good dynamic range, and balanced exposure. When it comes to outdoor shots, the Pixel 4a and iPhone SE seem to be on the same level. The iPhone SE is clearly the better choice amongst the three for videos but suffers in low-light photography as it misses a dedicated night mode. Night Sight on the Pixel 4a impressed us but there were times we felt the OnePlus Nord outshined the Pixel in low-light photography. We also felt the Nord does better with selfies as well and is a more versatile option for users. But if versatility doesn't concern you much, the Pixel 4a is a great camera phone to buy at Rs 30,000.