Review Summary
Expert Rating
"iPhone 11 Pro called. It wants its chip back". This is what Apple uses as a marketing tagline for the new iPhone SE 2020 (first impressions), and the statement aptly describes the essence of this phone.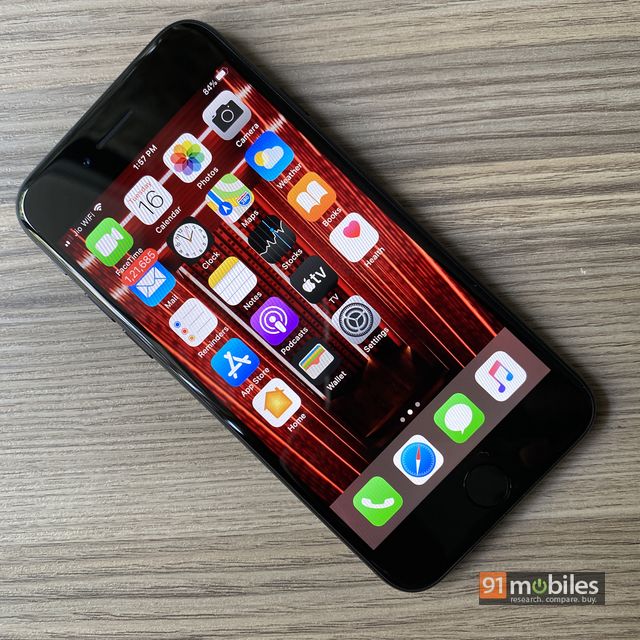 On one side is the fact that the SE 2020 looks just like the iPhone 8, while its innards are buzzing with the feverish excitement brought about by the A13 Bionic chip, the same flagship SoC that powers Apple's latest flagship smartphones. And then there's its starting price of Rs 42,500, which makes the iPhone SE 2020 a very intriguing device, given that it goes up against some very powerful Android rivals in that price range. So does the latest iPhone deserve your cash? It's not an easy question to answer, but I'll try doing just that.
Verdict
The iPhone SE 2020 isn't for everyone and involves making some compromises. That said, it deserves a long, hard look if you're looking for a compact, no-frills daily driver that can serve you well, as long as you know what you're signing up for by opting for one.
The lowdown
Let's not go deep into the design. If you've seen an iPhone 8, you already know what the iPhone SE 2020 looks like. You can barely even tell them apart visually. This means four things – the screen is tiny by today's standards, with conventional wide bezels on the top and bottom. The placement of ports and controls is quite familiar too. Secondly, there's no notch (which means no Face ID or face unlock), but you do get a physical, circular home button at the bottom. This integrates Touch ID, Apple's standard fingerprint sensor as well. Thirdly, the overall phone size is extremely compact, which makes it ideal for one-handed usage. Believe you me, one-handed usage is seriously underrated, and this is a point I'll be reiterating over and over again through the course of this review.
And lastly, a design which mimics iPhone 8 also has a big bearing on the cameras. You see, there are only two of them – one at the front, and another at the back. A new phone with a single primary camera might raise more than a few eyebrows in this day and age, when three, even four cameras have become ubiquitous on Android phones. Does this impact the kind of photos and videos you can shoot using the iPhone SE 2020? Definitely. Does this mean the iPhone SE 2020 takes bad photos? Not at all. Completely the opposite in fact.
Sure, the SE 2020 does involve some compromises in terms of the cameras, since you don't get dedicated sensors for wide-angle, telephoto, bokeh etc. Unlike the iPhone 11 series, you don't get features like the dedicated night mode either. You do get a software-based bokeh mode that works for both portrait shots as well as selfies, along with depth control, portrait lighting effects, Smart HDR and support for shooting 4K video. Shots captured with the 12MP shooter in real life look extremely good, and apart from the missing features mentioned above, you won't find the iPhone SE 2020 lacking in any other aspect. Daylight shots look great, and Smart HDR (aided by the capabilities of the A13 Bionic chip) works well. Shots taken in low light turn out nice too, though edge detection in portraits does take a bit of hit because of the missing dedicated depth sensor. The front 7MP camera takes decent selfies too – they're sharp and look good, especially in daylight. The phone also has a ton of video shooting options, and the overall quality is extremely good, adding another feather in its cap. One of the biggest advantages the iPhone SE 2020 offers is the fact that you can shoot with one hand easily, which isn't something you can do with most other phones in the market today. It's a big deal if you ask me, especially if you're out and about.


Software-wise, the iPhone SE 2020 runs iOS 13, and will soon get upgraded to the new iOS 14. In fact, the public beta for iOS 14 is already available, so if you're feeling adventurous, you can go ahead and try all the new features Apple is bringing with the latest refresh of its mobile OS, including home screen widgets and App Library. Software in fact, is one of the strong aspects of the device, since Apple is known for keeping its smartphone offerings up to date with the latest builds of iOS. If you do get yourself an iPhone SE 2020, your investment will be future proof for the next few years in terms of the software platform.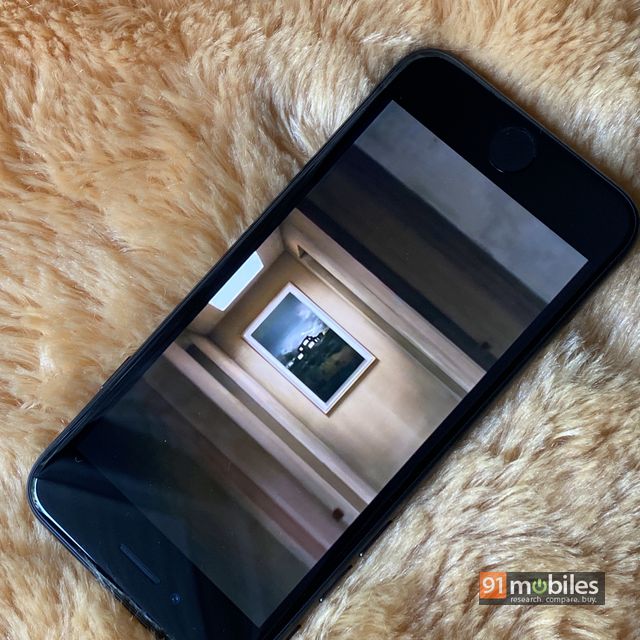 Performance is another strong suit of the device. The device is powered by the A13 Bionic, which is Apple's flagship mobile SoC and is the same chipset that powers the iPhone 11 series as well. This chipset boasts Apple's third-gen Neural Engine, ably providing tons of horsepower not just for your apps and games, but also for AI / AR based stuff and computational photography. Needless to say, you won't find the SE 2020 lacking in any way when it comes to performance. Battery life however, isn't that great. Truth be told, it won't last you the whole day and you're probably going to need a top-up charge by evening with medium to heavy usage. Speaking of, the phone supports 18W fast charging, but you'd need to spend extra on a compatible charger and a Lightning to Type C cable, since you only get a measly 5W charger in the box. You're going to need about 2.5 hours for a full charge. On the positive side, the device also supports wireless charging.
Moving on, you should also know that the iPhone SE 2020 carries IP67 rating, which means it can survive in depths of up to 1m for up to 30 minutes. While the latter might not mean much in real life, the fact that you can take poolside photos and not panic in case you spill a glass of water on the phone should definitely mean something.
Final verdict
The iPhone SE 2020, in my opinion, probably isn't for everyone. It's not for you if you play a ton of games, or use your phone heavily for watching videos on the go. It's not for you if you covet lots of creative shooting options using multiple cameras. For the asking price of the new SE, you can get flagship-grade Android phones these days, complete with high-resolution quad cameras, AMOLED displays with high refresh rates, etc etc. If that's something that entices you, the SE 2020 isn't for you. I'm not even going to name the other smartphone contenders in this price range – it simply doesn't make sense to compare them with the iPhone SE 2020.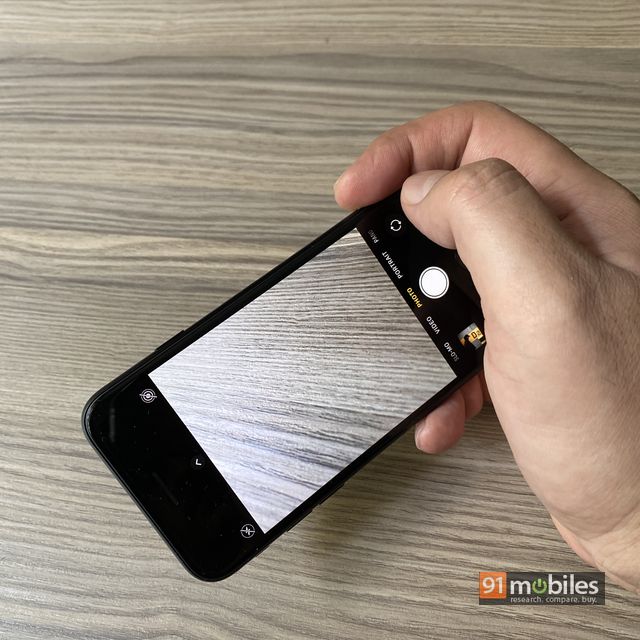 If you need a no-frills, smooth daily driver you intend to use for the next couple of years without spending a bomb, it certainly deserves a long, hard look. As I said, one-handed usage is underrated, and while reviews of most other phones talk about multi-tasking on the device itself, the SE 2020 is one smartphone that actually lets you multitask easily in real life by freeing up your other hand. That, in my books, is a big one in this little phone's favour.
Editor's rating: 4 / 5
Pros
Ideal for one-handed usage
Smooth performance
Good daylight camera performance
Guaranteed OS updates
Cons
Small screen
Just one rear camera
Average battery life
Competitors for Apple iPhone SE 2020 (iPhone SE 2)
| | | |
| --- | --- | --- |
| Apple iPhone SE 2020 (iPhone SE 2) | vs | OnePlus 8 |
| | | |
| --- | --- | --- |
| Apple iPhone SE 2020 (iPhone SE 2) | vs | Samsung Galaxy S10 Lite |